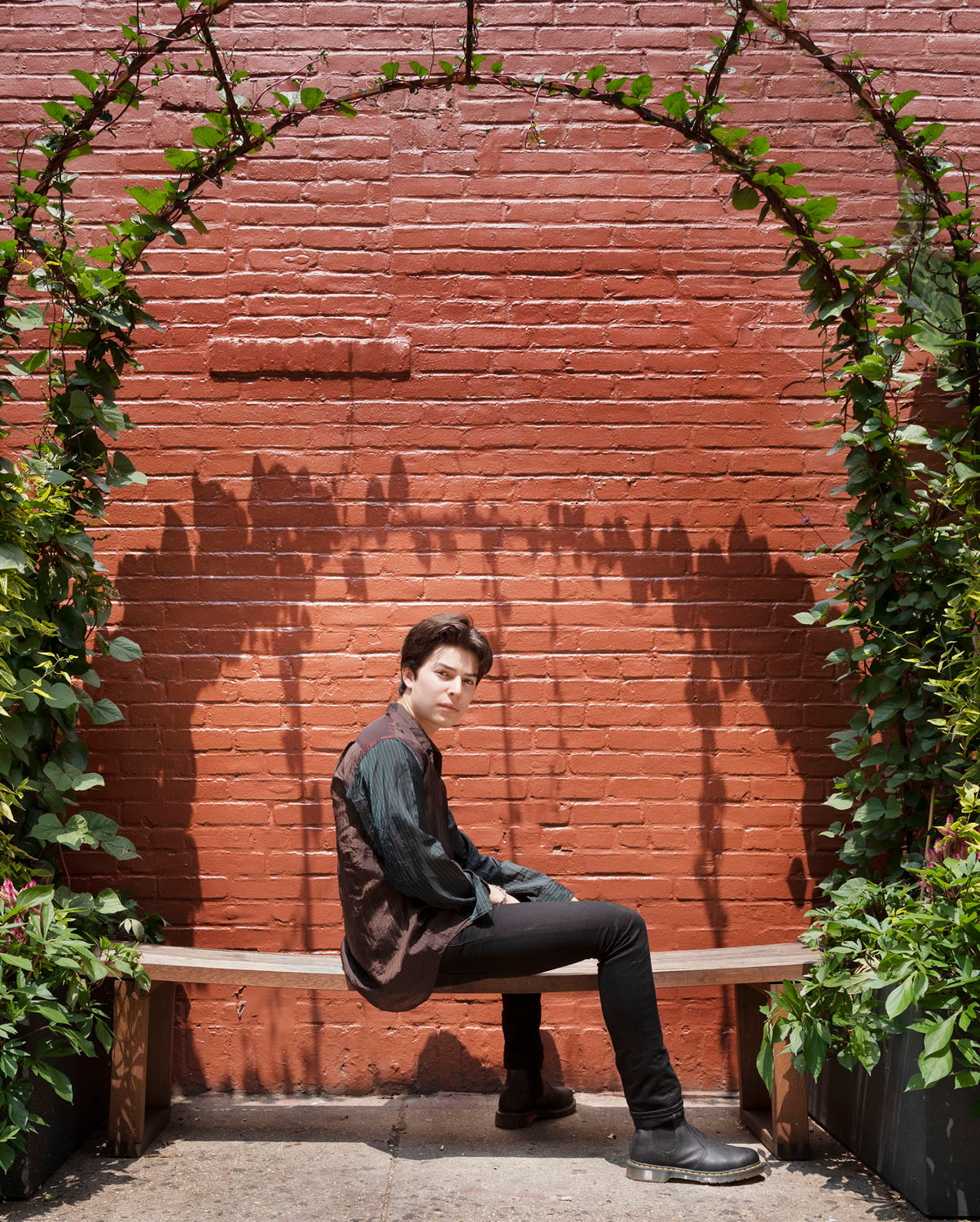 Spencer Barnett's first EP, Reckless, was written and recorded in just six days. During this time, the 18-year-old recent high school graduate was holed up in an Airbnb in Joshua Tree, ruminating on classic pop-rock subjects like youth, first love and adventure. "It was more out of necessity because if I have too much time to sit with a project, I start second-guessing myself," Barnett says of the tight time frame. "It's a great snapshot of who I was as an artist and as a person in that moment."
As you may have already guessed, Barnett is a bit of a musical prodigy. Growing up between Manhattan and San Francisco, he's been playing piano and guitar since he was just eight years old, learning the latter mostly via YouTube. At 12, he was discovered by Third Eye Blind frontman Stephan Jenkins, an acquaintance of his parents. As a sixth-grader born in 2000, he had no idea who Jenkins or Third Eye Blind was, but soon he was recording covers under Jenkins's tutelage. By 14, he was writing his own songs.
Back then, Barnett sported a baby face and a bowl cut reminiscent of early Justin Bieber. These days, he's been praised for his leather jacket-wearing, modern day James Dean aesthetic. He counts James Blake and Tyler, The Creator among his major influences. "I just graduated high school in June and even since then I've changed so much as a person, as an artist," he says, which is why he's not slowing down after the release of Reckless, which dropped this May. Barnett has two more EPs coming this year, recorded under similar conditions and time frames in London and Paris, respectively. "I wanted to create three pieces in a year and have them be like three chapters of my progression as an artist," he explains. While working in London he also filmed a video for Reckless, a romantic, lo-fi romp through the city via trains, escalators and rooftops. Barnett describes the process as "very DIY" and says most of the shots came together on the spot.
Given his age, it's no surprise that much of Barnett's fan base comes from Spotify and other music streaming platforms, which are also the places he goes to find new music. "I think music streaming platforms are such a democratic thing for the industry, and for the listener too. It's been incredible to see the reaction to this first project," he says. "I never could have expected anything like this."
As for what's next, while Barnett gained admission to Brown this year, where he hopes to study poetry and philosophy, he's taking time off to focus on his music career. "My ultimate goal as a musician is really just to focus on the creation of the art," he says. "As long as I'm happy with the music I'm making and the art I'm creating, that's fulfilling to me."