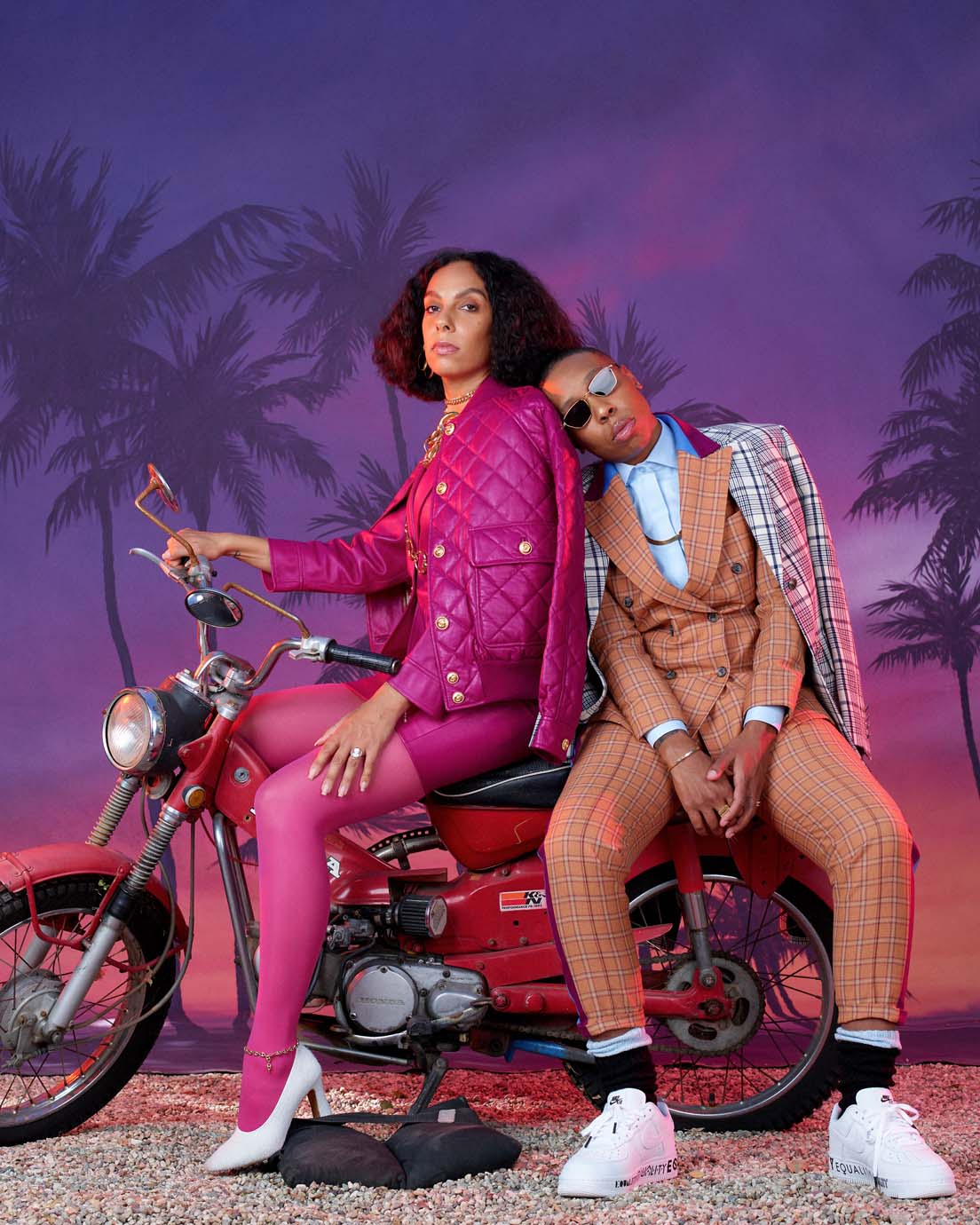 Hard-won, Black American cinema traditionally produced with either a powerful white creator financing and steering the narrative, or through the resilience and grit of the enterprising Black creators involved, must fight to be seen. Lena Waithe and Melina Matsoukas, the visionaries behind Queen & Slim, may usher in a new era of Black filmmaking with their first feature film debut—one in which Black filmmakers don't compromise their concept or work themselves into an early grave in order to secure recognition and success.
Queen & Slim stars Jodie Turner-Smith and Daniel Kaluuya, two strangers who meet for the first time, in the opening scene, on an awkward Tinder date. While they are driving home, a police officer pulls over and accosts the pair. The encounter quickly escalates when the cop takes out his gun and fires at Queen, hitting her in the leg. Fearing for their lives, they shoot the cop and flee the scene, embarking on a perilous road trip-turned-escape. The beauty and richness of Black culture across the American South operates as the background for an unlikely story of romance and discovery; along the way, family members and strangers alike fix their car, meet their basic needs and help them hide from a nationwide police chase. At one of these pit stops, Slim asks Queen, "Why do Black people always gotta be excellent?"
Coming from the pen of Waithe (who wrote the screenplay) and the eye of Matsoukas (who directed the film), this statement briefly felt ridiculous. Individually, both women have launched full-on visual movements within the entertainment industry over the past three years. Matsoukas's decade-plus long career as a music video director culminated in her crowning achievement, Beyoncé's Lemonade, for which she won her second Grammy for "Formation." Rarely does a series of music videos change the way the industry thinks about packaging and presenting an entire body of work, but Matsoukas's extraordinary eye, alongside her ability to string multiple genres together cohesively and compellingly, established a new way of making feature-length video albums. Waithe likewise garnered international acclaim when she became the first Black-American woman to win an Emmy for Outstanding Writing for a Comedy Series. Her script for "Thanksgiving" from Netflix's Master of None became a signature of her ability to craft authentic and highly entertaining dialogue while deftly dissecting the important topics of the day. It should come as no surprise that when the two teamed up, there was a mad rush to purchase the guaranteed hit. But, it is surprising.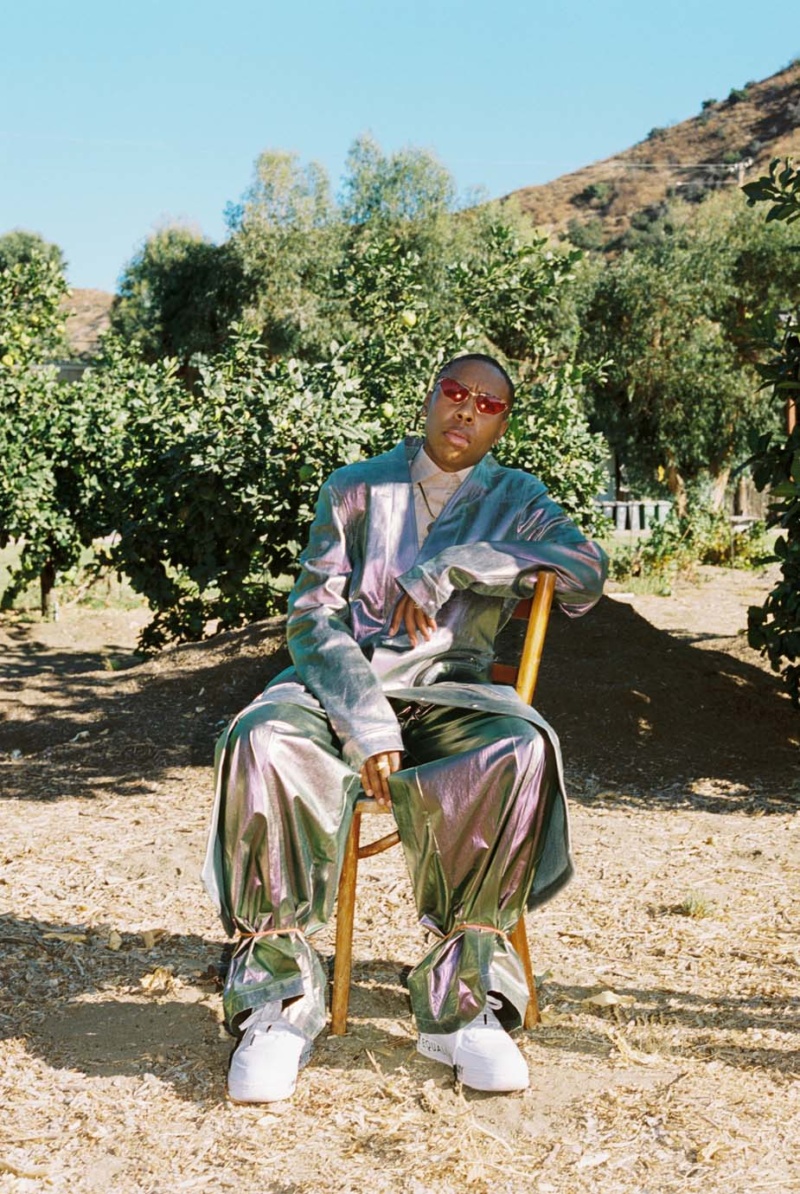 "They were tripping over themselves. Every major studio wanted this movie," Waithe declares when I speak to her over the phone. Her voice reminds me of home. It's deep and full of humor. She's ecstatic to talk about her latest project, which might seem obvious, but I've conducted dozens of these interviews and there's a shyness, or perhaps exhaustion, that frequently comes with talking about one's work that hasn't reached Waithe. Her enthusiasm goes beyond pride— she wants to know what people think, to be challenged by the audience. That Chicago spirit of good-natured debate courses throughout the conversation, and it's hard not to be swept up in the creative and intellectual excitement of partaking in thought-provoking cinema.
Waithe tells me her films are a form of communication. In one scene, where Queen visits her mother's grave to mourn the relationship they missed out on in life, Waithe says she's speaking directly to her own mother. "Nothing scares me more than that conversation Queen had at the graveyard, because it's a conversation that I have not had with my own mother. She will see that and hear me. I'm communicating with my mother through this movie. That's not just a scene."
Waithe says she "accidentally" packaged Queen & Slim. Assembling a team of some of the most coveted talent in Hollywood came about through genuine conversations with her friends and colleagues. Kaluuya, who plays Slim, expressed a desire to join the film after reading the script as a friend. (The pair met at an early screening of Get Out.) Waithe already knew she wanted Matsoukas on board, but the director wasn't going to agree to do the film until she read the script. "Everything that I'm a part of has to come from my passion for the project and the foundation of the words, and not because of my relationship [to someone]," Matsoukas explained. Sure enough, once she read the script, she "knew it was [her] film."
"There's no such thing as a writer that is Jesus," Waithe rushes to say. "All writers get ideas and thoughts from other people, from life and from talking to other artists. That's a big thing that Melina always instills in me because I love to be like, 'Nah man. This is my story. It's my thing. I got an Emmy.' She's like, 'No, motherfucker. We gotta have conversations, we gotta talk to people.'" Cinematographer Bradford Young, for example, gave notes on the film's final scene that dramatically changed the ending. This small community of Black filmmakers, who all began working in the industry in the mid-aughts, have supported one another's careers and shared in one another's victories. Kaluuya has said that he only wants to work with Black filmmakers.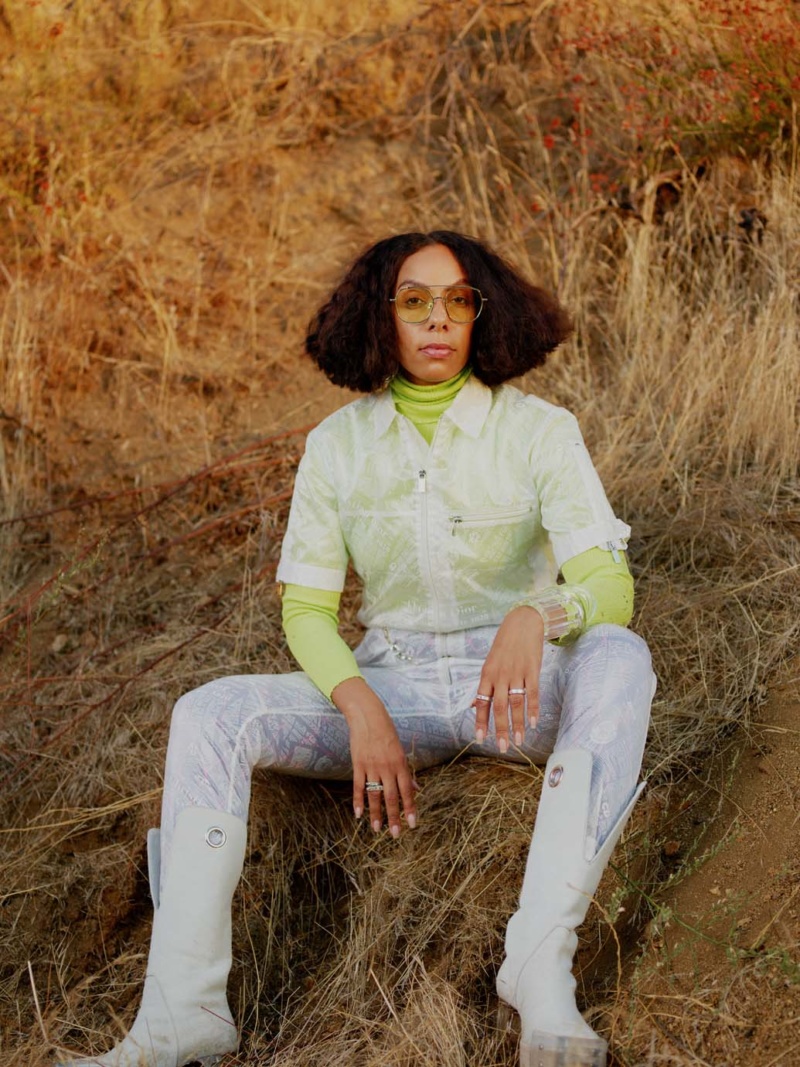 Matsoukas carries the kind of energy that makes people want to follow her into battle. When I met her at Solange Knowles's LA screening of Queen & Slim in October, folks approached her afterward to congratulate her on the film. Thanking them each in turn, a slight smile on her lips, she looked ready for the next thing, impatient without a problem to solve. This is the burden of all great directors; directors with a strong visual signature, auteurs as some call them, tend to have dedicated fan bases who continuously clamor for another look at their distinct treatment and style. Examples of such pioneers include Tim Burton, Barry Jenkins and John Woo, and Matsoukas might be next. Portraiture, a strong controlled spotlight, and the reclamation of Black spaces as both potent and beautiful characterize a direct through line in of all Matsoukas's work. These visual motifs can be traced back to a 2003 video she shot with Pharrell and Jay-Z for the song "Frontin'," in which party-goers pose on couches and models line stairs; Matsoukas captures the individuality of each guest as if they were a longtime friend, masterfully preserving the glamorous angles of youth for future generations to admire.
"I am obsessed with spotlights," Matsoukas confesses outside a studio in Manhattan Beach. We're on the phone, but I can picture her placid, assured face as she talks about her craft. "I've always really liked that kind of lighting, how it highlights a person or a place and lets everything else kind of fall off into darkness." Matsoukas' spotlight forms physical spaces, too. "The spotlight takes on so many different meanings. It can be a literal lighting technique, or it can compositionally highlight what you're focusing on."
Matsoukas began taking pictures in high school, alongside her father, who was "the family photographer." Her brother loved National Geographic and these early visual inspirations have remained with her throughout her career. A penchant for vast, beautiful landscapes and detailing the singular in an individual's presentation and affect have elevated her music videos from entertainment to art, an achievement that hasn't gone unnoticed by viewers and critics. "I've always loved culture. I love people. I love the differences in us. I love faces. I love our flaws, as well as our beauty," Matsoukas explains sincerely.
In their first feature film together, Waithe and Matsoukas look at the whole of Black American history and distill it into a multiday escape from the various traumas inflicted on the community. Beginning in Cleveland, Ohio—the same city where Officer Timothy Loehmann gunned down Tamir Rice in broad daylight on a playground in 2014—and ending on the coast of Florida, the lovers follow the Underground Railroad in reverse. The titular characters, constructed from the archetypes of Martin Luther King Jr. and Malcolm X, often find themselves on opposite ends of an argument. While Slim holds his family and religion as the guiding pillars for truth and success, Queen wishes to disrupt the conventions of the establishment until "equality for all" isn't just a declaration on a piece of paper.
The journey from the bitter cold of January in Ohio to the warm, sunny coast of Florida allows Matsoukas to demonstrate what she does best. "Melina has a way of making ugly things pretty," Waithe says of the woman she calls her sister. It's true: throughout Matsoukas's career, she's been reclaiming Black neighborhoods, visually. Through her lens, worn-down shacks, decaying dance halls and island huts become grand palaces worthy of reverence and celebration. By capturing the energy of the people who inhabit these spaces and identifying with their passions, Matsoukas brings the overlooked to the forefront with vibrating, tangible energy and beauty.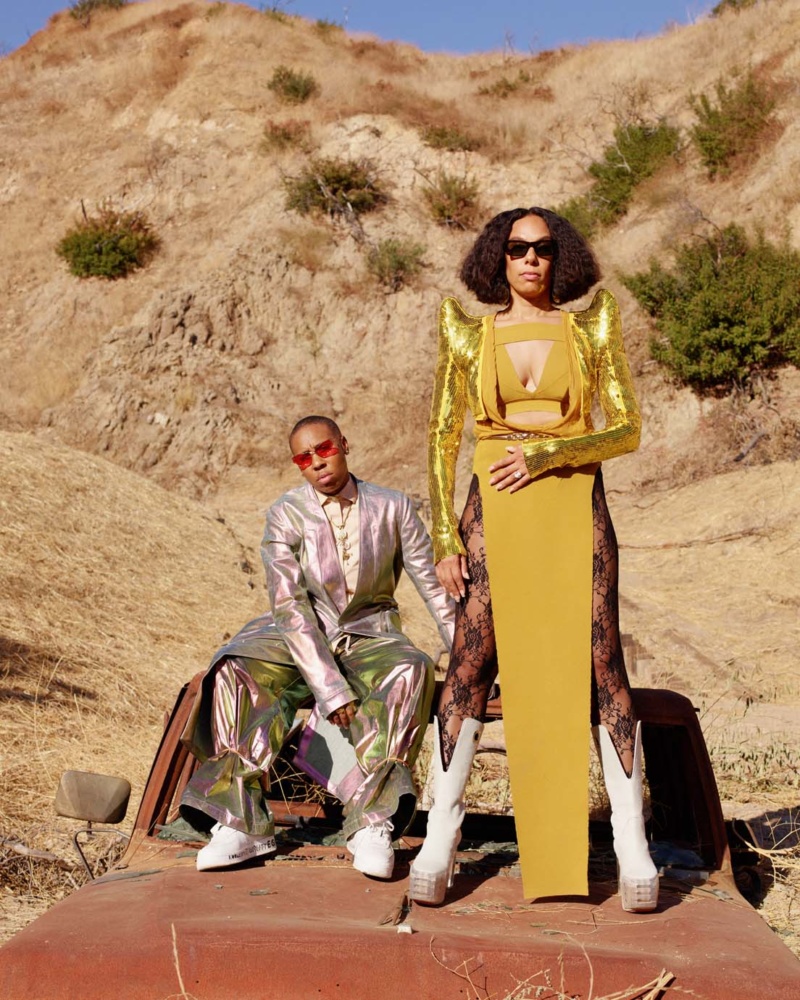 "I'm just trying to take back what's ours and tell our stories,"Matsoukas says of her work. "Black people created this country. You know, our blood is in the soil from which this country was grown and we don't get to see it through our lens." It's one of the reasons she shot in Cleveland during a polar vortex. Middle America isn't always depicted as being Black-occupied, especially not in movies. "When I first went there to scout for the film in this Black neighborhood on this Black street, it was maybe 5:30PM on a Tuesday, and at least six Black people were pulled over by cops in that half-hour. It was a trap."
In the film, as Queen and Slim race to secure their own survival, that very beauty becomes vital to the audience's potential to enjoy actually watching the film. Tat Radcliffe's exquisite cinematography gives an element of hope to a story laden with anxiety-inducing pit stops. In a Q&A after the screening, Waithe mentioned she designed the story's structure to intermingle moments of entrapment with moments of escape. These juxtapositions mirror the states of Blackness in America: to be enslaved or to be free.
Control over the narrative of the film was essential to Waithe and Matsoukas, who demanded access to the final cut as well a final say on promotion. They were even choosy about where to present the finished project. Originally slated to open at an undisclosed festivals, they changed their minds before release. Instead, they decided that they wanted to screen the movie for Black American audiences first. Private screenings at BAM in Brooklyn, Howard University in Washington DC, and the Underground Museum in LA proved memorable experiences for both women.
Matsoukas first saw the film with an audience at Howard's 2019 Homecoming. She described her experience saying, "To be in this room with 600 Black students—every joke, every tear, every laugh... They were mad at me at times, telling me off as I'm sitting in the audience. It was a surreal experience, to sit in the presence of an audience that the film was made for and watch in real-time how [my] work affects people and moves them and causes them to react."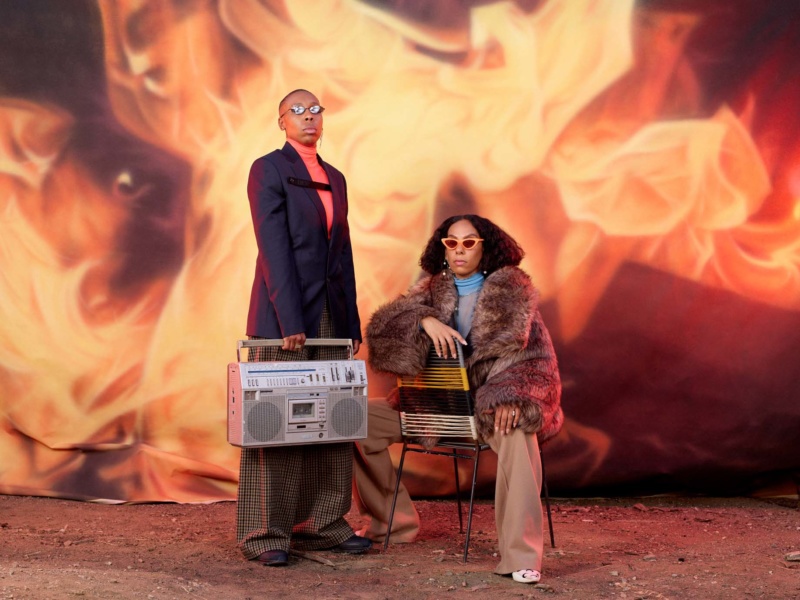 The screening I attended in Los Angeles included an extensive list of Black royalty such as Kelly Rowland and Trevante Rhodes. Despite the obvious difference in affluence, sitting in that crowd was hardly different from watching a movie on the South Side of Chicago. Throughout the entire film, the audience sang along with the gospel, hip-hop and R&B soundtrack tailored to each location Queen and Slim drove through. "I was sitting there watching y'all," Waithe admitted. "I was wondering, 'Why is it every time [Queen and Slim] pull over, and I'm getting in my bag, [the audience] be shifting.'" I tell her that in my little section we were panicked. Who has time to stop and smell the flowers when they're being chased by the police? "Now I realize y'all were scared for them," she says, sounding amazed.
That fear permeates the entire viewing experience. The narrative so closely brushes with reality that it's impossible to relax. A few days after that screening, the execution of Atatiana Jefferson in her own home in Fort Worth, Texas by Officer Aaron Dean highlighted the immediacy of Queen & Slim. Part of Waithe's writing style precludes the naming of characters. She chooses to rely on complex descriptions and superb dialogue to bring these individuals to life. By calling her two main characters the generalized, Black vernacular terms for a man and a woman, their story becomes infinite. Queen & Slim isn't about two individuals. It's the story of all Black Americans. Frightening yet filled with love, the plot Waithe and Matsoukas construct relies on simplicity. They focus on dialogue and highly stylized cinematography to illuminate the haunting reality of living while Black in America.
"We knew, when we were filming, we were probably gonna lose some more people to this bullshit before this movie even came out," Waithe says bitterly. "And that's why I don't want nobody to talk shit— 'Is this really the narrative we want?'—Yes. Yes! Because they're killing us at an alarming rate." In the larger conversation around the current state of cinema, there has been much discussion about what is and isn't cinema, the moral obligations of filmmakers and who gets to be a hero. The rules aren't written, and everyone imagines them differently. "My work has always been [about] authenticity," Matsoukas states; "You know, I feel like my responsibility is to tell the truth and to reflect the times," Waithe says. "But I can't take responsibility for how people react to the work. What I really want to show the audience is themselves. That's my ultimate goal."
Waithe and Matsoukas both accomplish their goals in Queen & Slim. With an ending that will cause as much discourse as any film this awards season, these women have crafted an incredible saga—a journey of love, loss and perseverance. Waithe says she rewrote the opening scene many times. She "knew it had to be perfect," or the audience wouldn't be hooked. I couldn't help but think back to Slim teasing Queen for her desire to be perfect. I asked Waithe why she included the line. "It's not fair that we always have to be excellent. That comes from trauma. Mediocre Black people aren't seen, so we have to be excellent." I want to congratulate my sisters on a job well done, though the work speaks for itself.