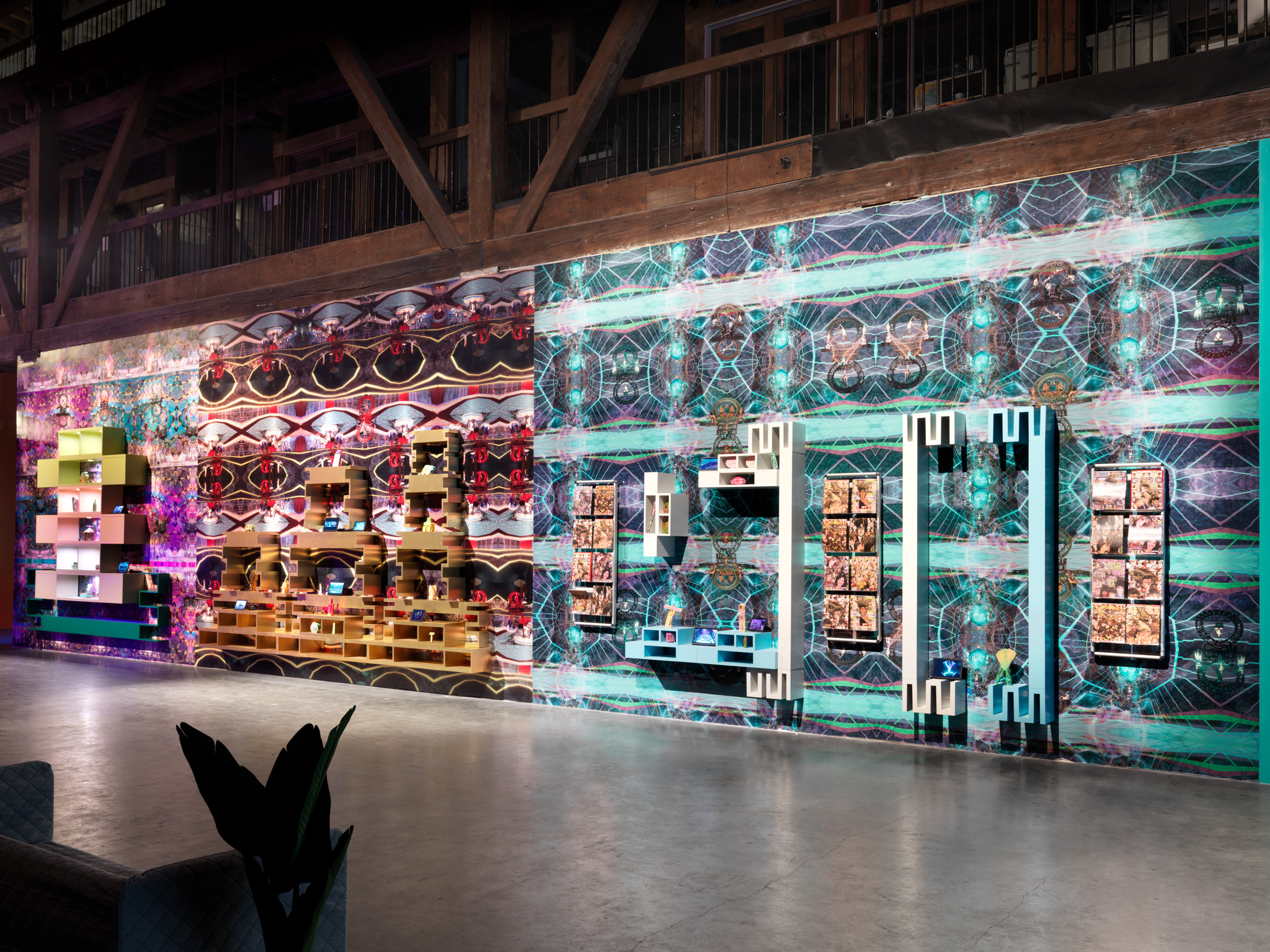 Jacolby Satterwhite,"You're at home" curated by Gabriel Florenz at Pioneer Works October 4 - November 24, 2019 You may know Jacolby Satterwhite through his video animations that create immersive, queer, afro-furturistic worlds, or even from his collaboration with Solange earlier this year. However, his most recent exhibition "You're at home," a film installation revolving around the artist's digitally animated series Birds in Paradise, gets more personal. Presenting an in-between digital realm inspired by '90s mythical futuristic media like Final Fantasy, the video moves with Satterwhite's own vogueing choreography as his mother, Patricia Satterwhite, sings the words "born to be free." His mother, who lived with schizophrenia, longed to be a pop star and here, Satterwhite gives her a spotlight.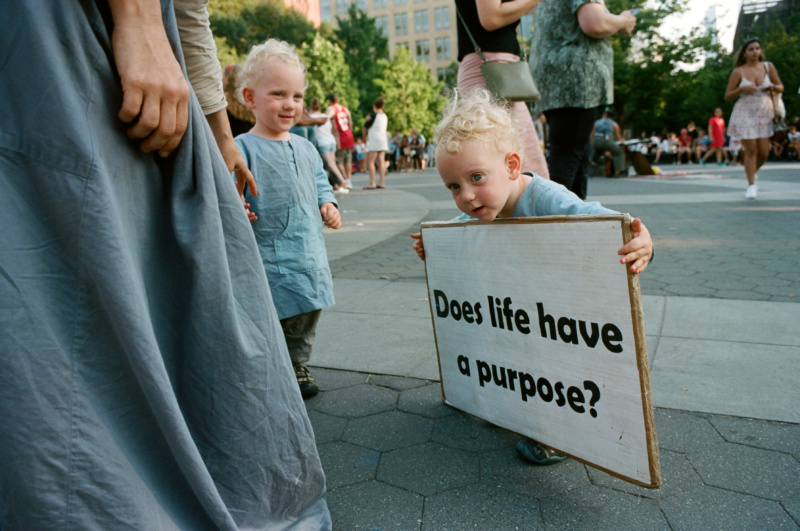 Daniel Arnold, "1:21" curated by Emily Rosser at Larrie October 13 - November 24, 2019 Daniel Arnold puts the "un" in "unfiltered." Highlighting the New York streets and all the characters within them, his photos are raw, humorous, awkward, and inherently very New York. He captures natural yet visually jarring moments, facial expressions and body compositions—angles that would make an editorial photographer gag. In a world where super-staged and clean compositions dominate the internet and social media, this is honestly what photography needs right now. "1:21" is also Arnold's first solo exhibition in which he debuts photos taken with his trusty 35mm camera.
Howardena Pindell, "Autobiography" at Garth Greenan Gallery October 17 - December 7, 2019 Legendary artist Howardena Pindell reflects on her process of dealing with acute memory loss after a 1979 car accident with a selection of mixed media works from paintings to drawings, all made between 1980 and 1995. This experience sparked her work for the decade that followed, during which she developed a practice of destruction and reconstruction, cutting and mending strips of canvas. In "Autobiography," Pindell takes a global approach to studying the relationship between spirituality, ritual, healing and material, resulting in abstract collage works and layered paintings. Pindell adopted this mentality at a time when she was reflecting on her identity as an African American with a composite history of many cultures and backgrounds, which lead her to apply a political lens to abstraction.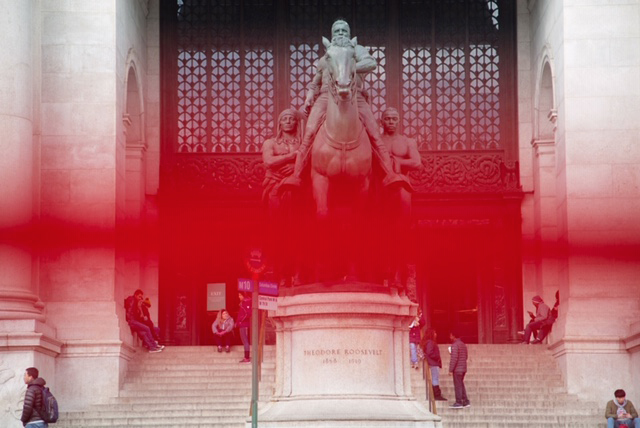 Nona Faustine and Kit White, "Shadowboxing" at Freedman Art October 11 - December 31, 2019 In 2018, Nona Faustine and Kit White sat on panel together at NYU's Institute of Fine Arts; this conversation was the catalyst for the formation of their two-person exhibition, "Shadowboxing." Though they come from different backgrounds—Faustine is an African-American woman who works with self-portrait photography and White is a White American man who works with abstract painting—both of their practices are deeply informed by history and rooted in revisiting long-held assumptions about the past in order to move contemporary life forward. In "Shadowboxing," the artists collectively dissect United States history, particularly pertaining to the Civil War. Considering that we, as Americans, are in a moment of questioning our history, our monuments and how this country was built—this is definitely not an exhibition to miss.
The New York Latin American Art Triennial curated by Alexis Mendoza and Luis Stephenberg Longwood Art Gallery @ Hostos: October 2 - December 11, 2019 Lehman College Art Gallery: October 19 - January 25, 2020 Two of the six venues hosting the New York Latin American Art Triennial, produced by the Bronx Hispanic Festival, will have openings in the Bronx this month. This year's city-wide exhibition, titled "Progressive Transition," highlights Latin American artists exploring "transition as the action and effect of moving from one state to another" and what healing and understanding look like when seeking acceptance while also moving through different spaces within the sphere of immigration. The Triennial's openings in October will showcase the works of over thirty artists, also emphasizing the rich network of Latin American artists both in New York City and internationally.