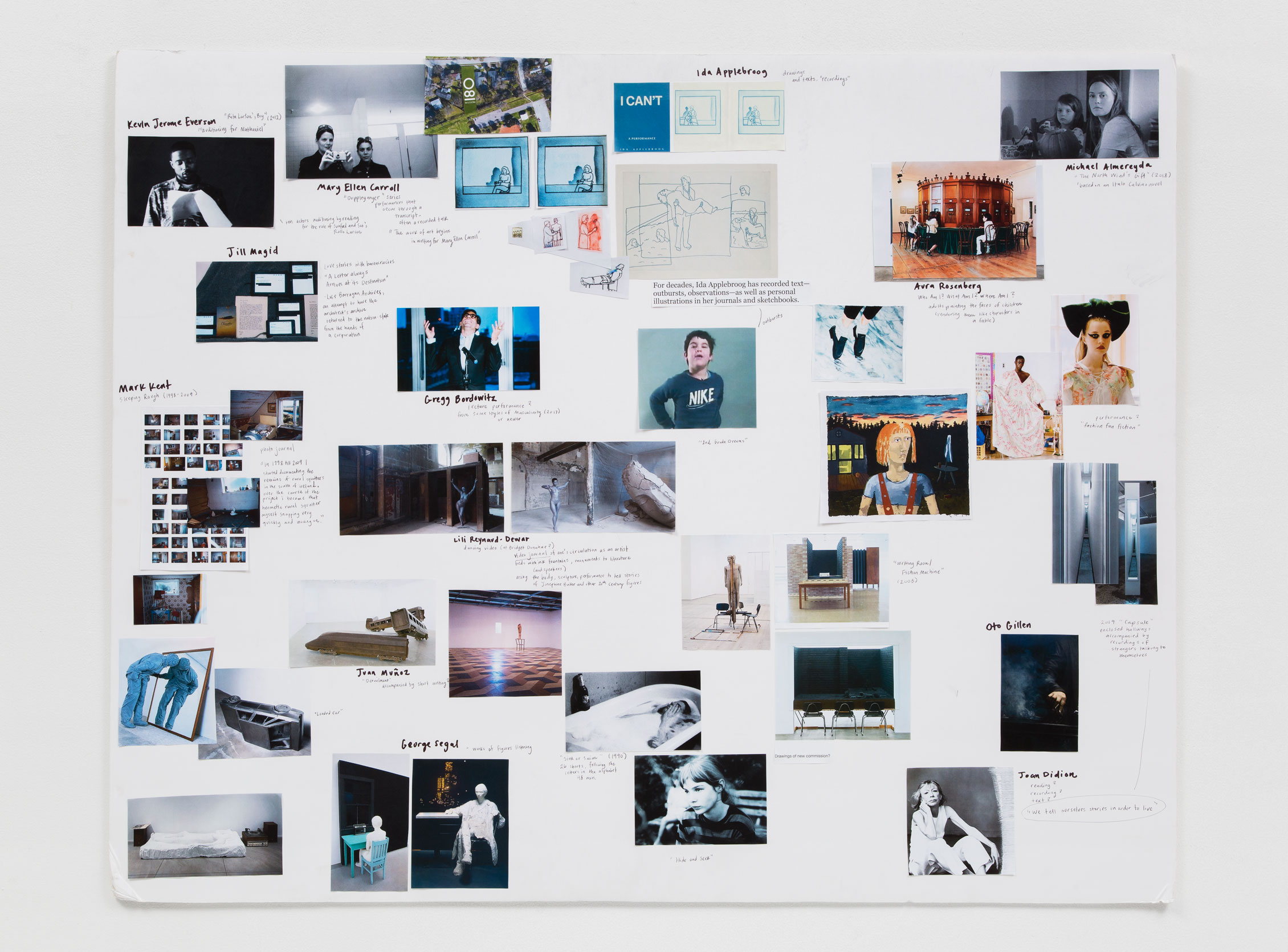 "Stranger Approaching" curated by Erin Leland at Bridget Donahue
September 8 to November 3, 2019
"When we finally got to the end of the road," reads a fragment of a story dropped into the exhibition text, "it was pitch black. One shape loomed, and that was the shape of the person directly ahead, in which there was no difference between one dark shape, and the dark shape of everything else." So who's about to emerge from the shadows? Could be director Michael Almereyda, who remade Hamlet in 2000 with Ethan Hawke. Or French performance artist Lili Reynaud-Dewar, who wanders naked and painted through museum halls. Or Ida Applebroog, Gregg Bordowitz, Mary Ellen Carroll, Kevin Jerome Everson, Natalie Frank, Oto Gillen, Mark Kent, Jill Magid, Aura Rosenberg, George Segal; maybe all of them? "Stranger Approaching" brings together 12 storytellers working inside and outside of art to spin a great yarn from the night.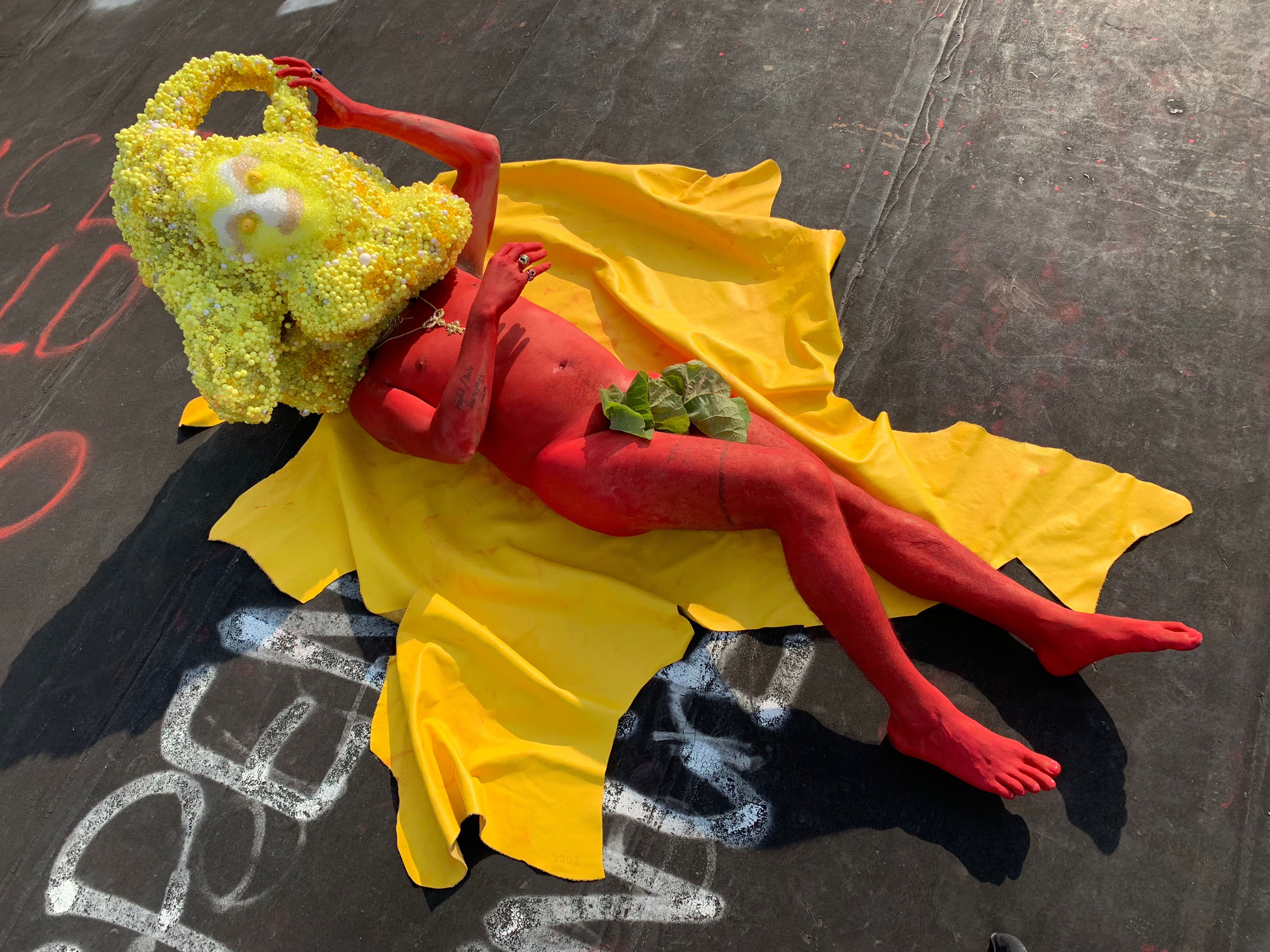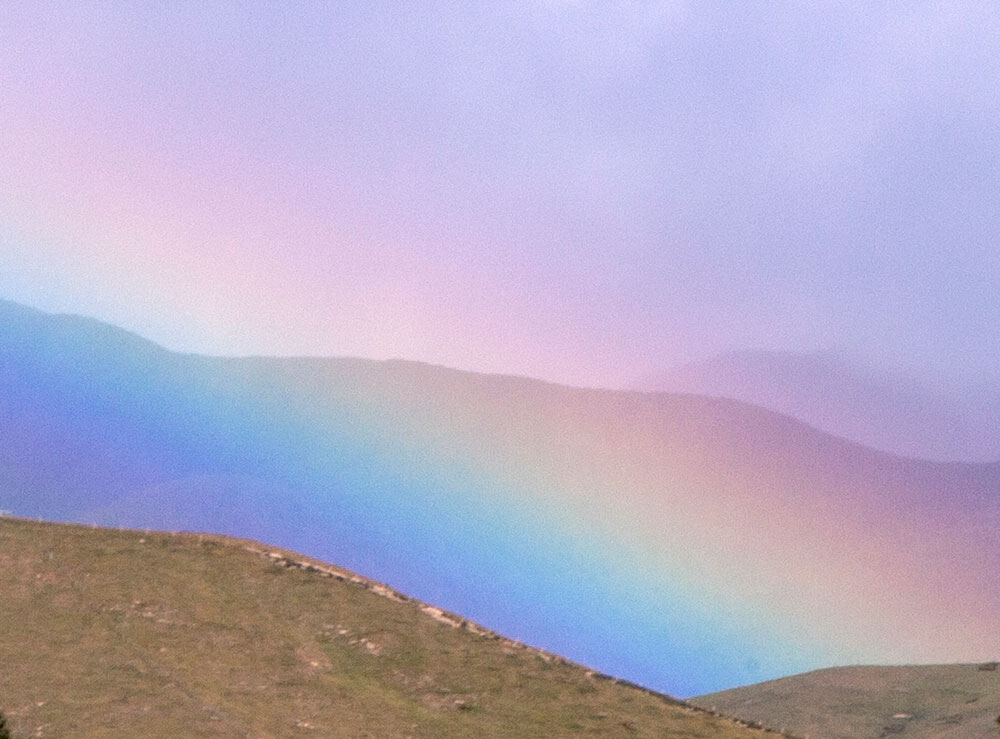 Raúl de Nieves, "As Far As UUU Take Me" at 88 Eldridge Street & Sergei Tcherepnin, "Dolphin Rock" at 73 Allen Street at Company Gallery
September 11, 2019
Raúl de Nieves and Sergei Tcherepnin are artists, musicians and performers. De Nieves has a band named Haribo. He's known for lifesize candy-colored sculptures that look like they've been grown from crystals, gaudy carnivalesque costumes in sequins and pearls and druggy mystical paintings. Tcherepnin releases experimental records under his own name and makes sculptures that also function as speakers; add some synthesizers and amplifiers and the whole exhibition turns into a soundsystem. Both shows open on the same night and expect a wild afterparty to follow.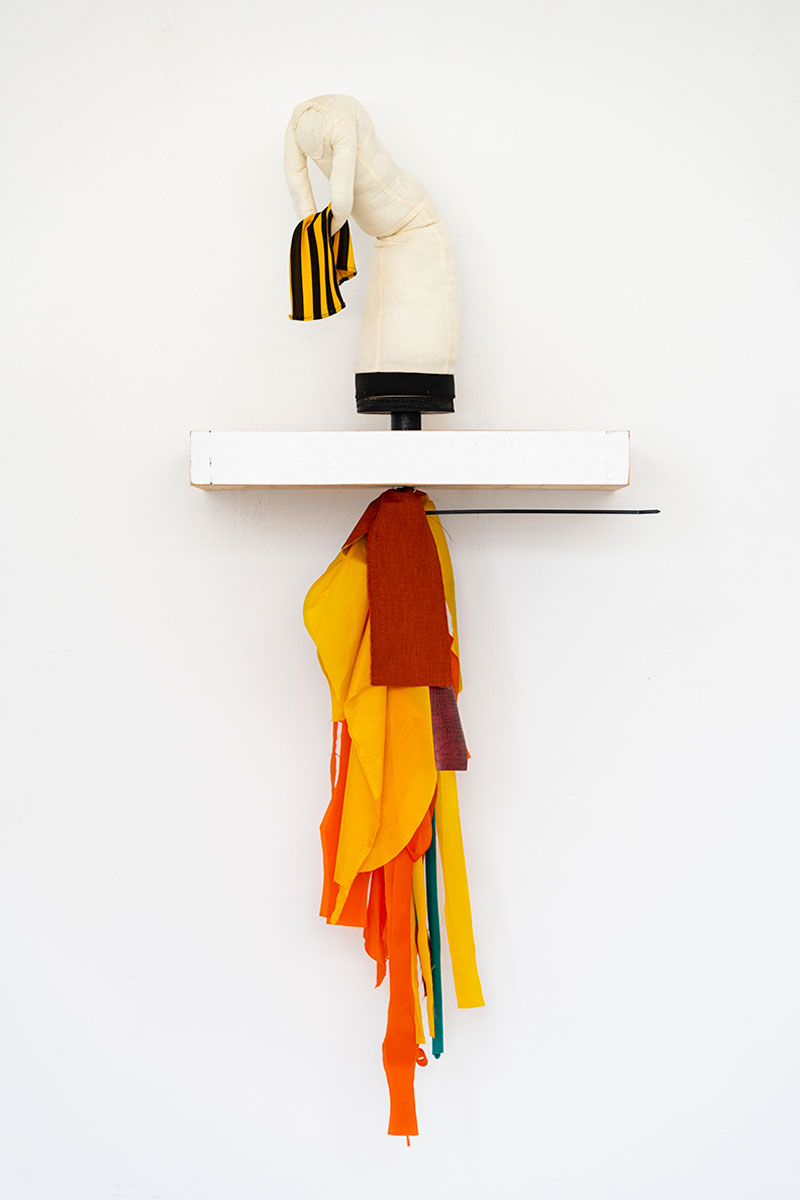 Paul Chan, "The Bather's Dilemma" at Greene Naftali
September 12 to October 19, 2019
"Publish & Perish: 8 Years of Badlands Unlimited" at Badlands, 24 Rutgers Street
September 18 to October 20, 2019
For the last decade, Paul Chan has been trying out new ways of making moving-image works without screens: for instance, by casting animated silhouettes of collapsing cityscapes across the floors of darkened galleries like shadow puppets. For his last show at Greene Naftali he made five inflatable black nylon figures dance in a ring, holding hands, like a Matisse composition brought to life by industrial fans. "The Bathers" brings more of these frolicking nylon marionettes to the gallery. "The bather in art," Chan wrote recently, recalling paintings by Matisse, once more, and Cézanne, "invites us to reflect on how pleasure renews us. They are reminders that pleasing and being pleased—without aggression or guilt—expands our capacity for fellow feeling. Genuine pleasure is rejuvenating." As for what exactly "The Bather's Dilemma" might be… all will be revealed at the show in Chelsea plus a forthcoming lecture at University of California, Berkeley on October 29. It concerns, in my opinion, one of the most pressing issues of the day.
From 2010 to 2018, Chan also ran the independent publishing house Badlands Unlimited. Its first director was artist Ian Cheng and its second was filmmaker Micaela Durand. Now, to commemorate its nine-year run and say goodbye, Badlands, Chan and Greene Naftali are also organizing a show of books, posters, artworks and ephemera in the former's exhibition space in Two Bridges.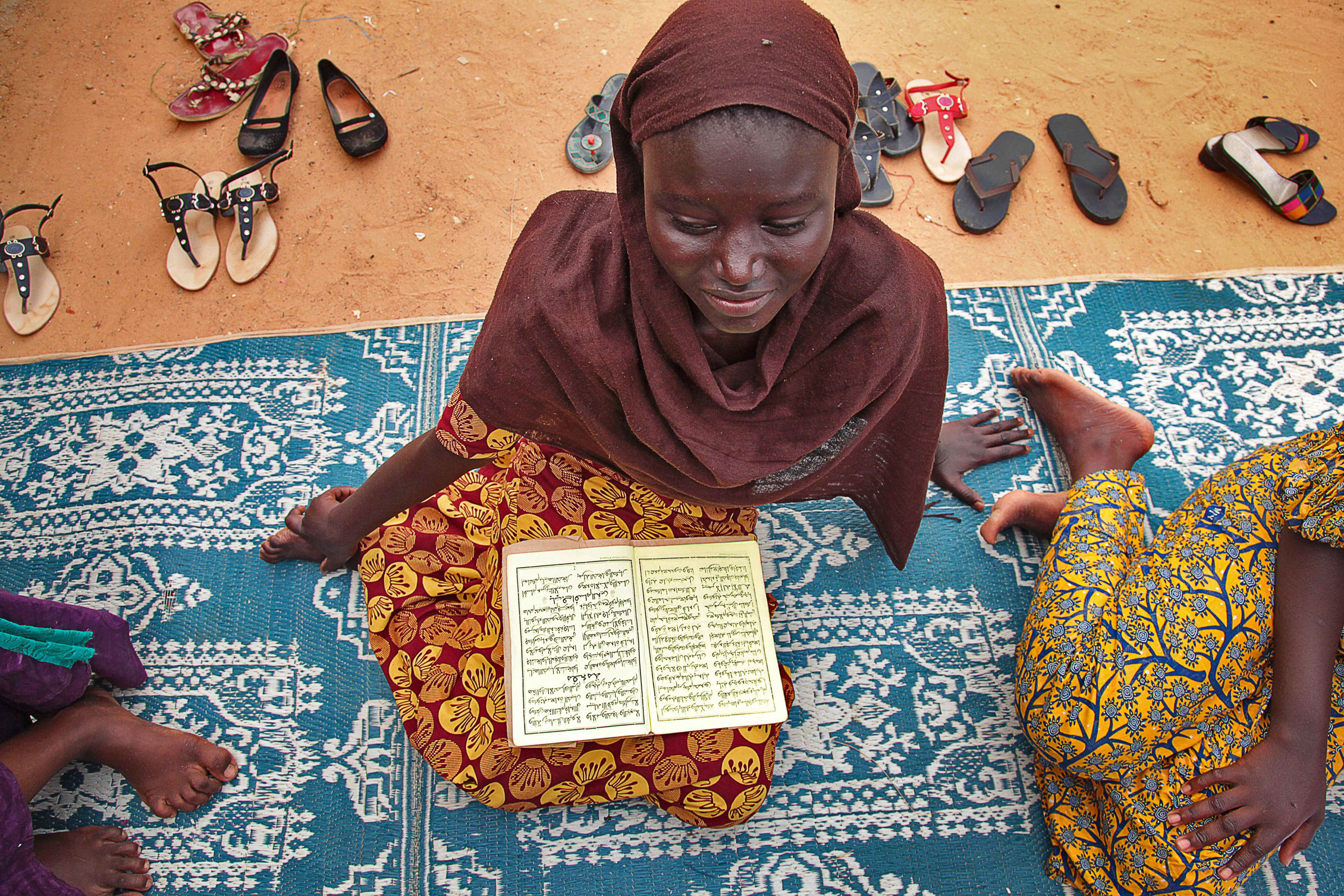 "Beyond Geographies: Contemporary Art and Muslim Experience" curated by Elizabeth Ferrer at BRIC House
September 12 to November 17, 2019
& Kameelah Janan Rasheed, "An Opening" at the Brooklyn Historical Society
September 7, 2019 to June 30, 2020
Rather than regurgitating the same old Islamic contemporary art tropes like the veil, calligraphy or September 11 and its fallout, "Beyond Geographies" celebrates life in the Muslim diaspora through explorations of mythology, spiritual philosophy and ritual, dissident NBA players and more. Its eight artists Morehshin Allahyari, Laylah Amatullah Barrayn, Mona Saeed Kamal, Baseera Khan, Asif Mian, Umber Majeed, Nsenga Knight and Nooshin Rostami are of Middle Eastern, South Asian or African-American descent. They all live in New York, and the show's part of the ongoing public art and history project "Muslims in Brooklyn" organized by the Brooklyn Historical Society; which also hosts an exhibition of poster-print wall texts by Kameelah Janan Rasheed.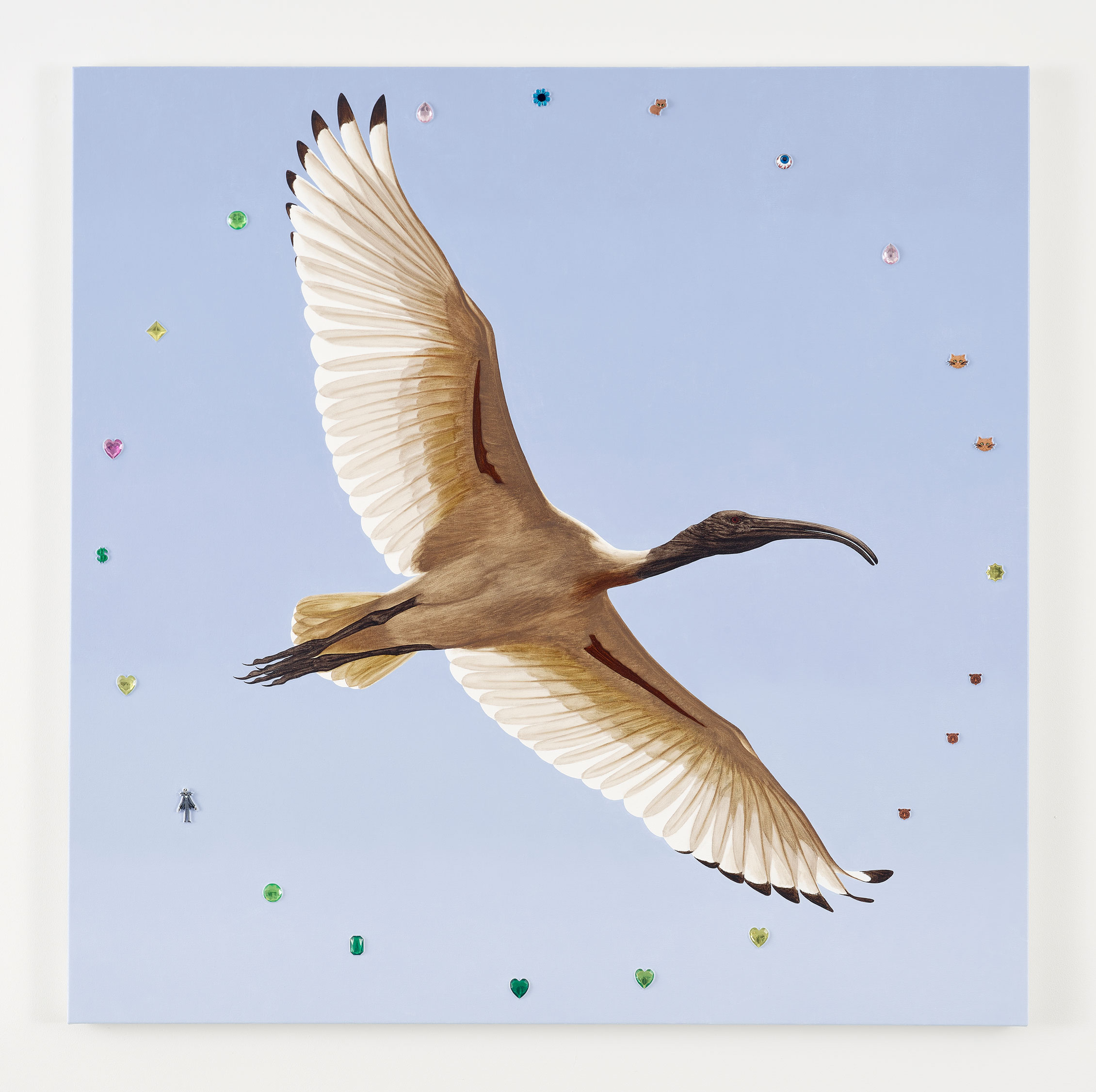 "Holly Village" curated by James Michael Shaeffer at Bodega
September 13 to October 20, 2019
Two gallery directors and an artist walked into an East Village sports bar. They were watching Toronto Raptors lose to Golden State Warriors when conversation turned (as it does in East Village sports bars) to Whitney Claflin's turbulent melodic abstractions, poetry readings and performances. Next thing he was visiting Claflin's studio, which he found to be illuminated by Christmas lights, listening to her speak about her former professor Rochelle Feinstein's paintings, walking down the street thinking about Josef Strau's lamps and… well one thing led to another, Toronto won the finals and "Holly Village" is coming to the Lower East Side. The show also features works by Trisha Baga, Greg Parma Smith and Trevor Yeung, plus a rare opportunity to see fashion designer, stylist and Downtown icon Jake Levy's dresses that also function as paintings.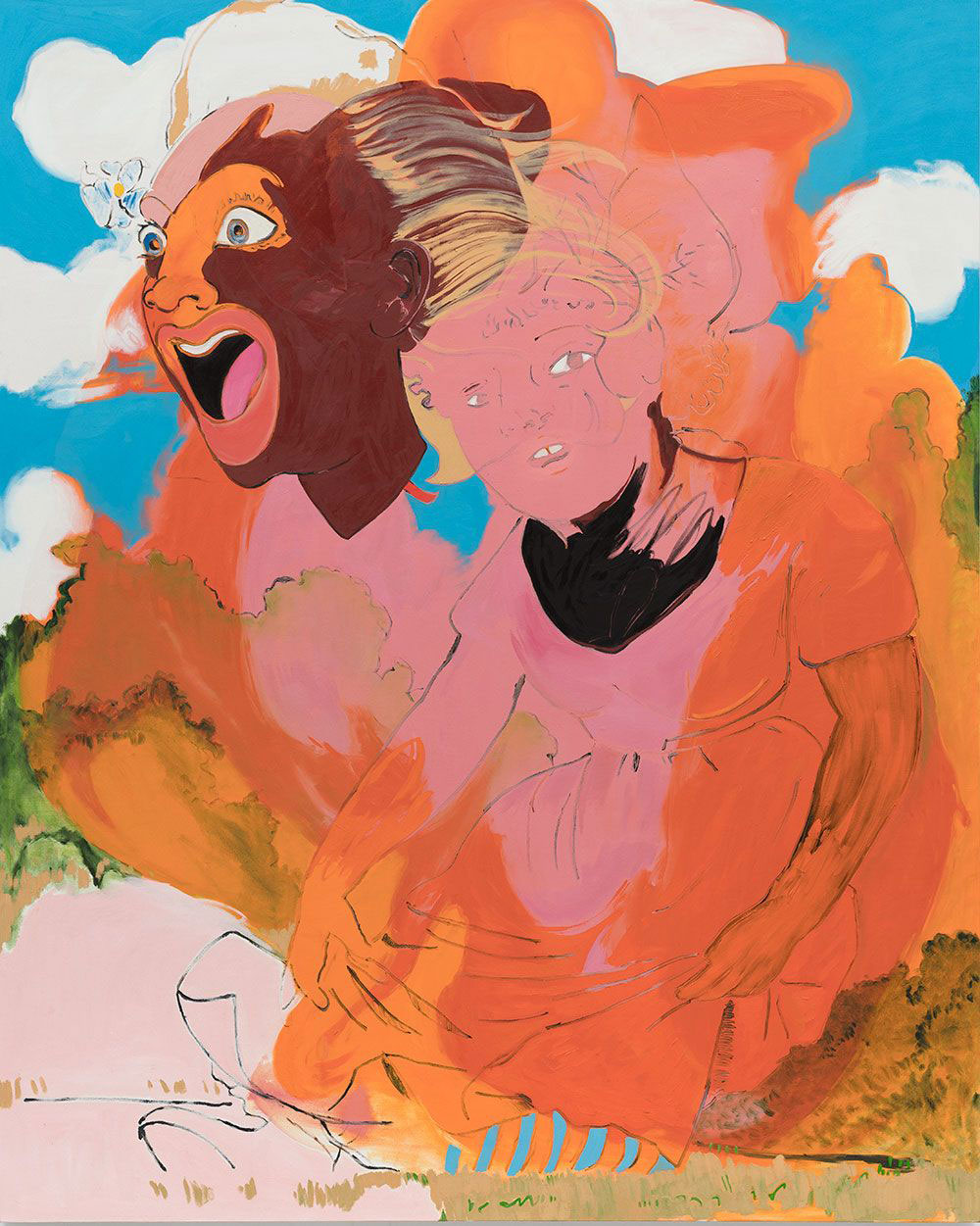 Janiva Ellis at 47 Canal
September 13, 2019
Janiva Ellis's solo show at 47 Canal in 2017 was the first solo show of her career. Since then she's starred in both last year's New Museum Triennial and this year's Whitney Biennial, where she presented a massive psychedelic apocalyptic history painting of a mother and melting child crossing a river in a toxic American landscape. If good figurative painting captures the mood of its time, as was once the case, then Ellis shows us a world that's violent but comic, strung out on mushrooms, where everything's unstable and all the old boundaries are disintegrating.
"Bethlehem Hospital" at Gavin Brown's Enterprise With Stan Douglas, Joan Jonas, Sturtevant, Mark Leckey, Willem Oorebeek, Frances Stark, Rirkrit Tiravanija, Anne Truitt, Jack Whitten and others
September 15 to October 26, 2019
When The New York Times chose its "25 Works of Art That Define the Contemporary Age" earlier this summer, they kicked off with Sturtevant's imitation of Warhol Flowers (1964–71) and, in a spirit of contrarian revisionism, claimed her as the first great postmodernist and a pioneer of appropriation art. Though she passed away in 2014, Sturtevant left a large body of works that look like other works by more famous, older artists, and "Bethlehem Hospital" mixes her 1990s remakes of Frank Stella's black paintings with genuine works from the generations that came after her. It's a show without a theme; this season's hottest shows are shows without themes. I guess it's going to be very confusing. Bethlehem, or "Bedlam," was a notorious City of London psychiatric hospital; and really what is postmodernism but a project of derangement, mistaken identity and madness?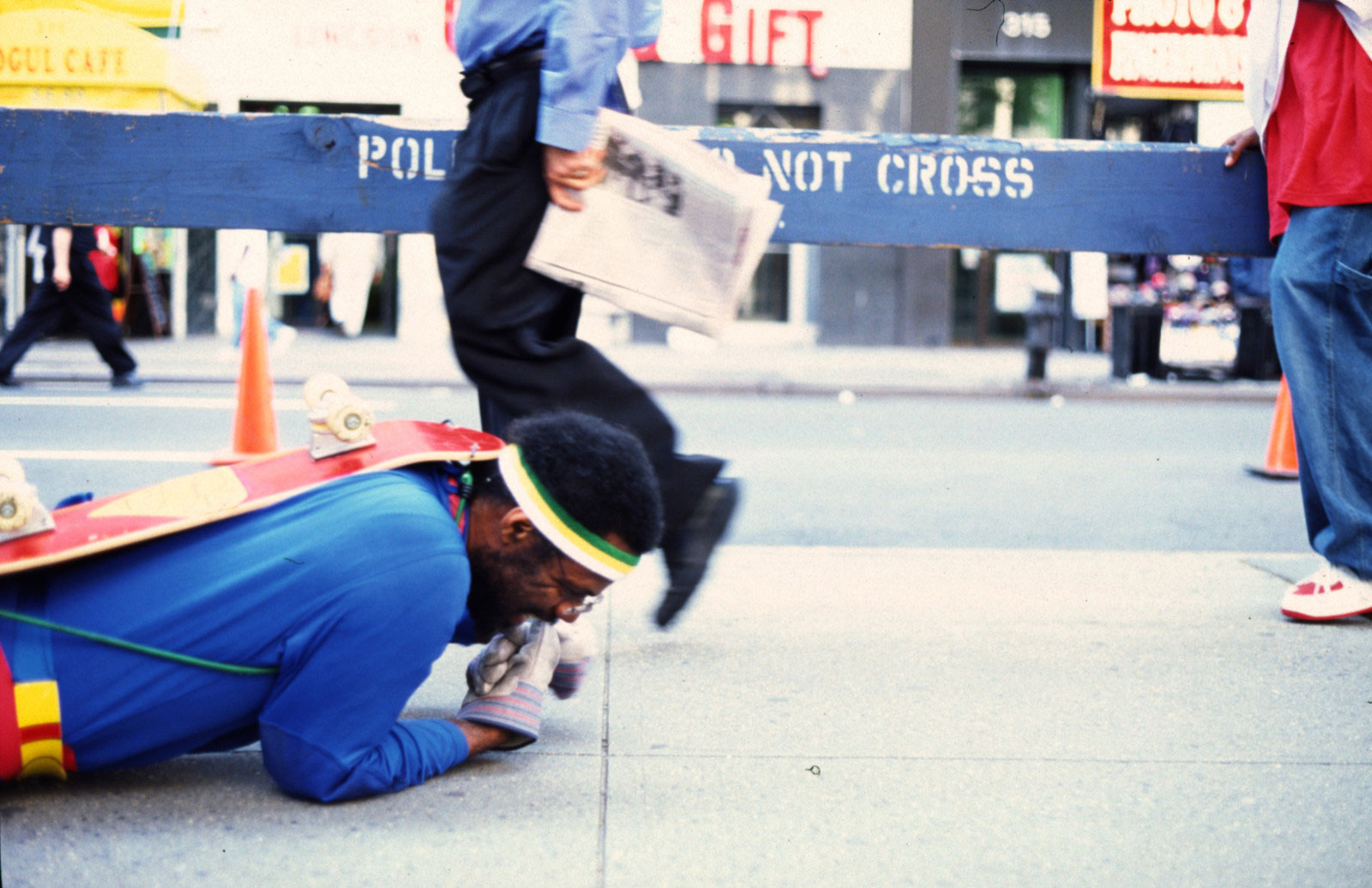 Pope.L, Conquest in Downtown Manhattan, organized by Public Art Fund
September 21, 2019
Pope.L, the 64-year-old performance artist from Newark, New Jersey, is being honored this fall with a three-part exhibition, "Pope.L: Instigation, Aspiration, Perspiration," at the Whitney, the soon-to-reopen MoMA and across the streets of Lower Manhattan. He's crawled down these streets many times himself, beginning in the 1970s. Now, on a Saturday in the fall, he's choreographing a relay-crawl of more than a hundred volunteers. They'll go from Corporal John A. Seravalli Playground in the West Village, through the AIDS Memorial on Greenwich Avenue, under the triumphal arch of Washington Square Park, to the steps of Union Square. They'll be wearing just one shoe each and may be blindfolded or similar. Want to see this? Go along. Wish to drag yourself through the dirt once more? Sign up for the open call. In the words of Pope.L, "What sort of progress is this performance? Is it a comedy of errors or business as usual or a critical mirror held up to a great American past-time called success?"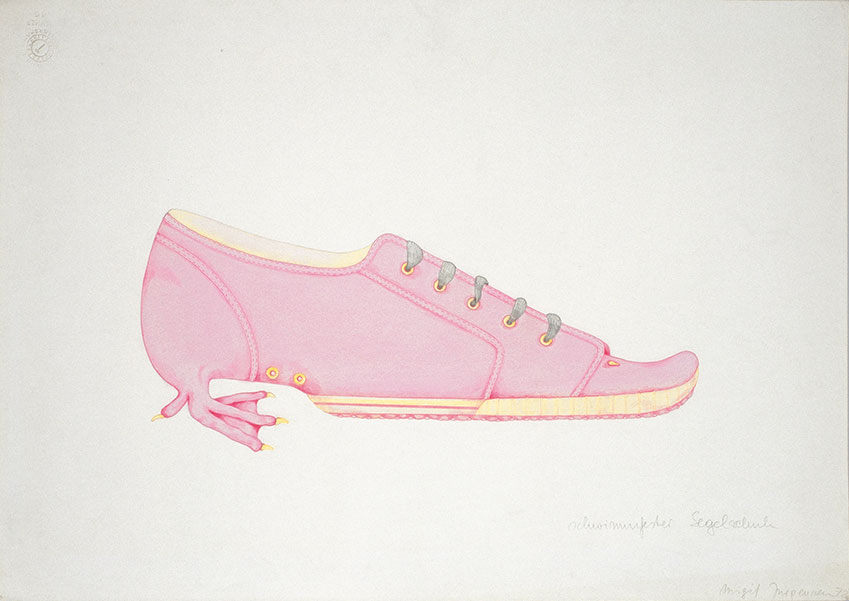 "Life And Limbs" curated by Anna-Sophie Berger at Swiss Institute
September 24, 2019
Last year, Swiss Institute opened its Saint Mark's Place location with the third installment of its Annual Architecture and Design Series. This year's fourth is curated by Austrian artist Anna-Sophie Berger, who originally trained in fashion and continues to play with ideas from fashion and furniture design in her own oeuvre. "The body," Jean-Paul Sartre once said, "symbolizes our defenseless object-ness. Getting dressed means to camouflage its objectness, it is to claim the right to see without being seen, or in other words to be pure subject." So Berger's going to take us on a journey through the many ways we've played with or altered our lives and limbs: from Nicolas de Larmessin's 17th-century illustrations of men and women dressed up as their professions, through Meret Oppenheim's jewelry designs, Günter Brus's perverted suite of Guinea Pig Drawings (1971) and Moschino's red "Waist of Money" suit from Spring 1991, to Kayode Ojo's glamorous assemblages of consumer goods, S/M harnesses and chastity instruments. You'll also see pieces by Adeline André, Lutz Bacher, Sarah Charlesworth, CoBRA, Moyra Davey, Manfred Deix, Gina Folly, Nathaniel Goldberg and Inge Grognard, Benjamin Hirte, Birgit Jürgenssen, Lyle Ashton Harris, Marc Kokopeli, Tobias Madison, Till Megerle, Ebecho Muslimova, Walter Pichler, Lucia Elena Průša, Reversible Destiny Foundation, Diamond Stingily, Marija Tavčar, Rosemarie Trockel and Heimo Zobernig; and just for good measure, there's a show of paintings by Swiss-Uruguayan expressionist Jill Mulleady running alongside upstairs.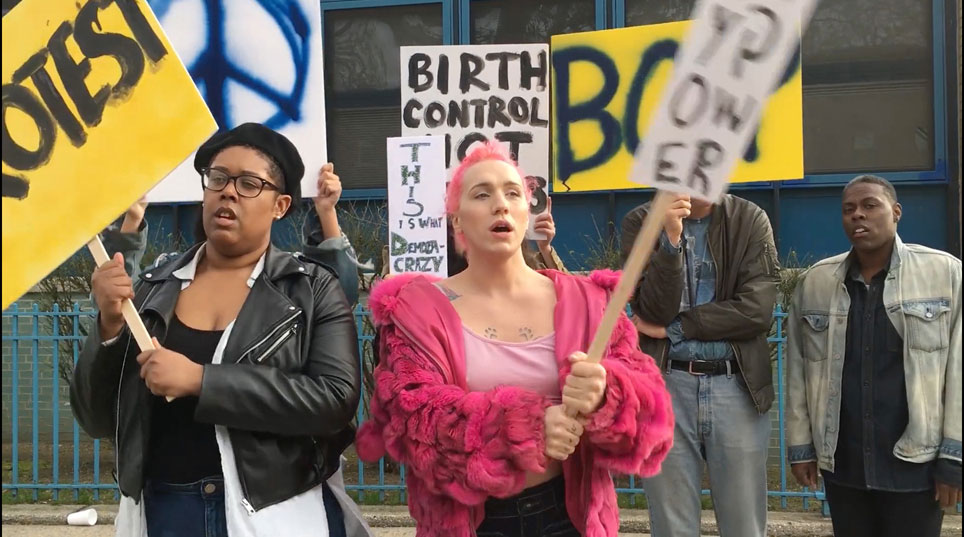 Juliana Huxtable at Reena Spaulings
September 25, 2019
Juliana Huxtable choreographs elaborate performances, throws great parties, DJs great mixes, writes poems and has surely the best artist Twitter account in the city. She might be the voice of a generation, or perhaps its embodiment; so it's fitting that she shows with Reena Spaulings, a gallery named after a fictional character written to capture the zeitgeist of New York in the early 2000s. For her last show in Chinatown, Huxtable conjured up a space of online delirium, conspiracy, magic, witchcraft and shifting 21st-century identities. Two years later, she's back with a new chapter.