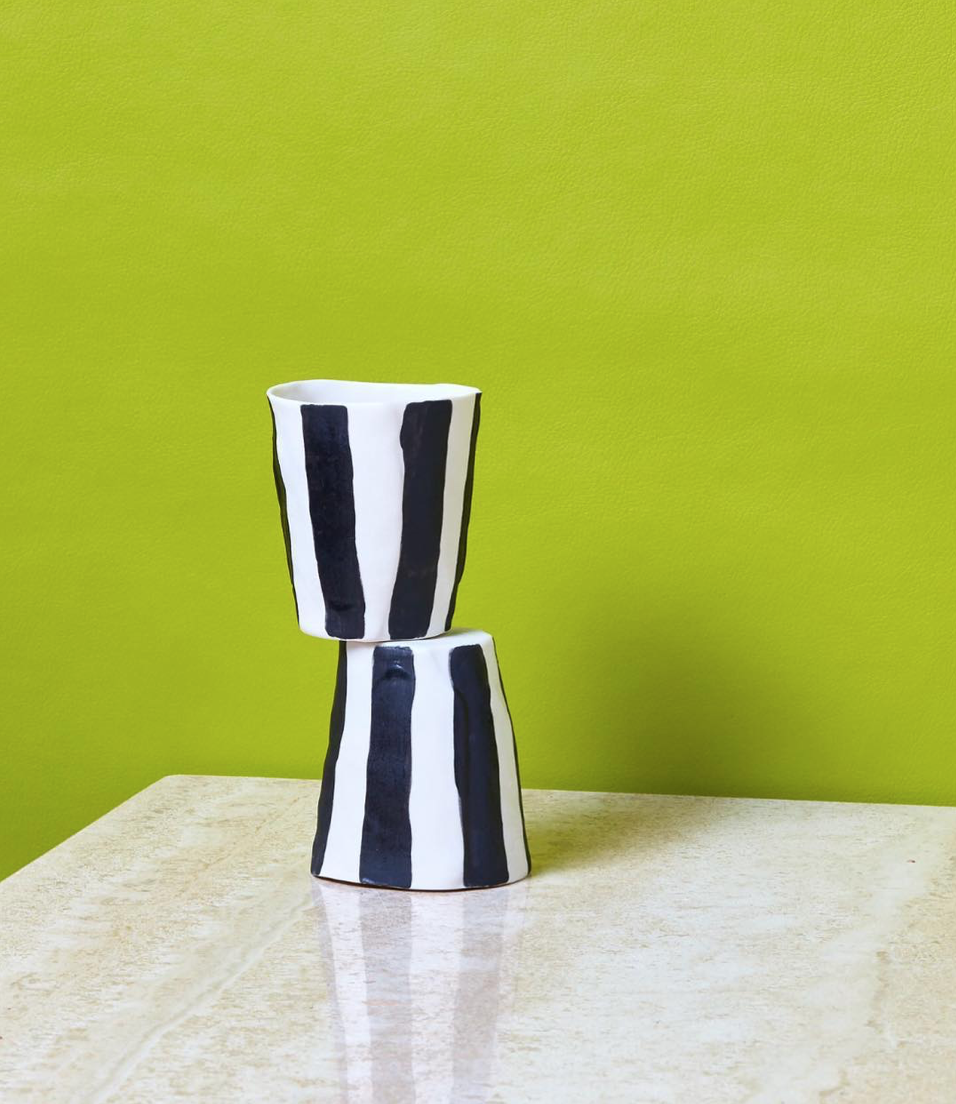 Isabel B Halley @isabelhalleyceramics
As the daughter of abstract painter Peter Halley, Isabel Halley was perhaps born with an innate touch for geometry's rigidity, but in her own work those rules don't apply, her forms are deliciously lopsided favoring curves and the organic divots of a hand pinch pot. I first fell in love with her work at Object & Thing design fair where we snatched up a couple of her jewelry bowls to keep our own precious circles in check.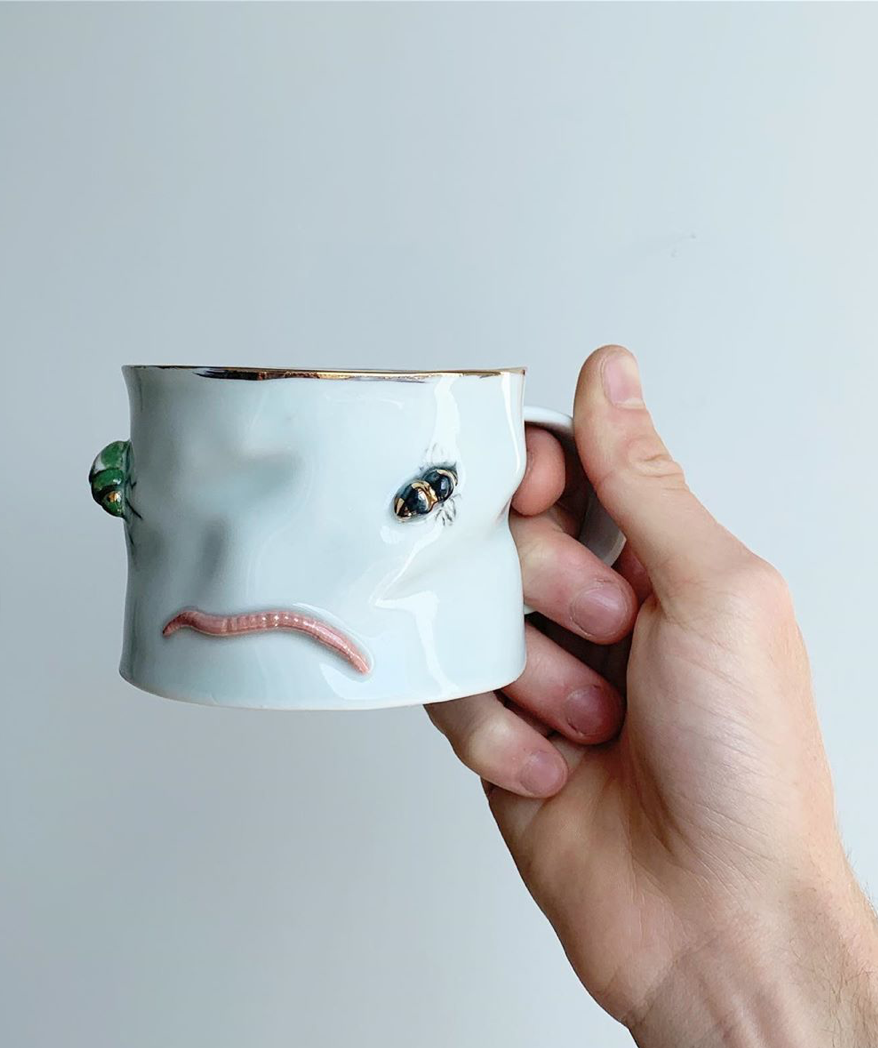 Marc Armitano Domingo @botticelliceramics
What would happen if you went back in time to the Renaissance and caught a taste for the baroque? Perhaps you would return to 2019 and try to cozy up to Marc Armitano Domingo, whose insect-adorned plates and cups strum the high notes of that era while maintaining a sense of humor that feels very of the moment.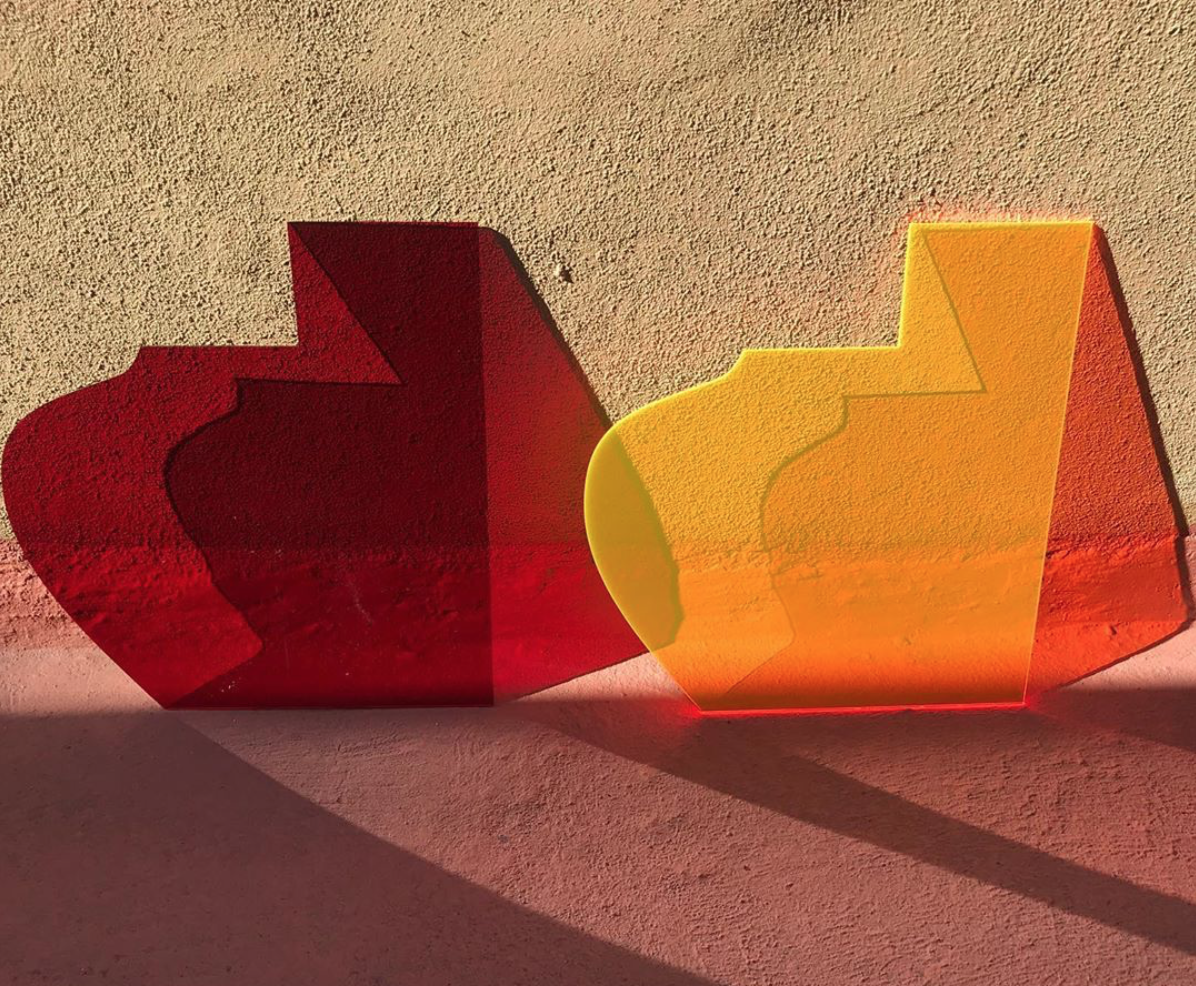 Jenny Hata Blumenfield @ablueandwhite
Once a regular in Simone Leigh's workshop, Jenny Hata Blumenfield is making a name for herself with larger than life vessels that toy with our expectations of what ceramics are supposed to look like. With a solo exhibition on at Special Special gallery in New York through September, Blumenfield is one to watch, especially for those with an appreciation of primary colors and age-old techniques turned on their heads.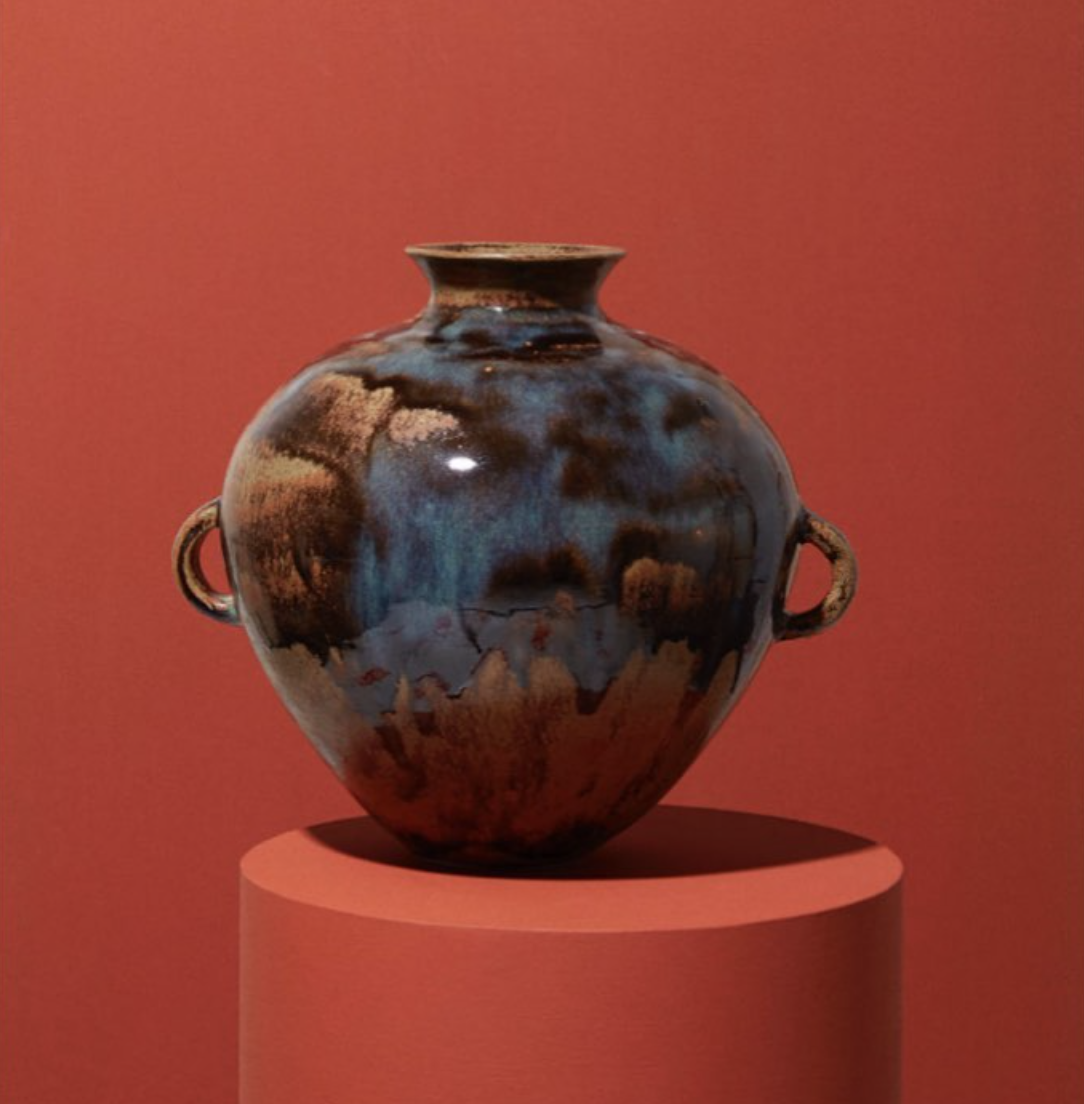 Cathrine Raben Davidsen @cathrinerabendavidsen
While Davidsen may be known for her paintings, her sculptural work is certainly something to take notice of. Using experimental glazes and collaborating with the likes of Royal Copenhagen, the Danish native finds inspiration in her wealth of art history knowledge and her inclination for embracing cultural tradition.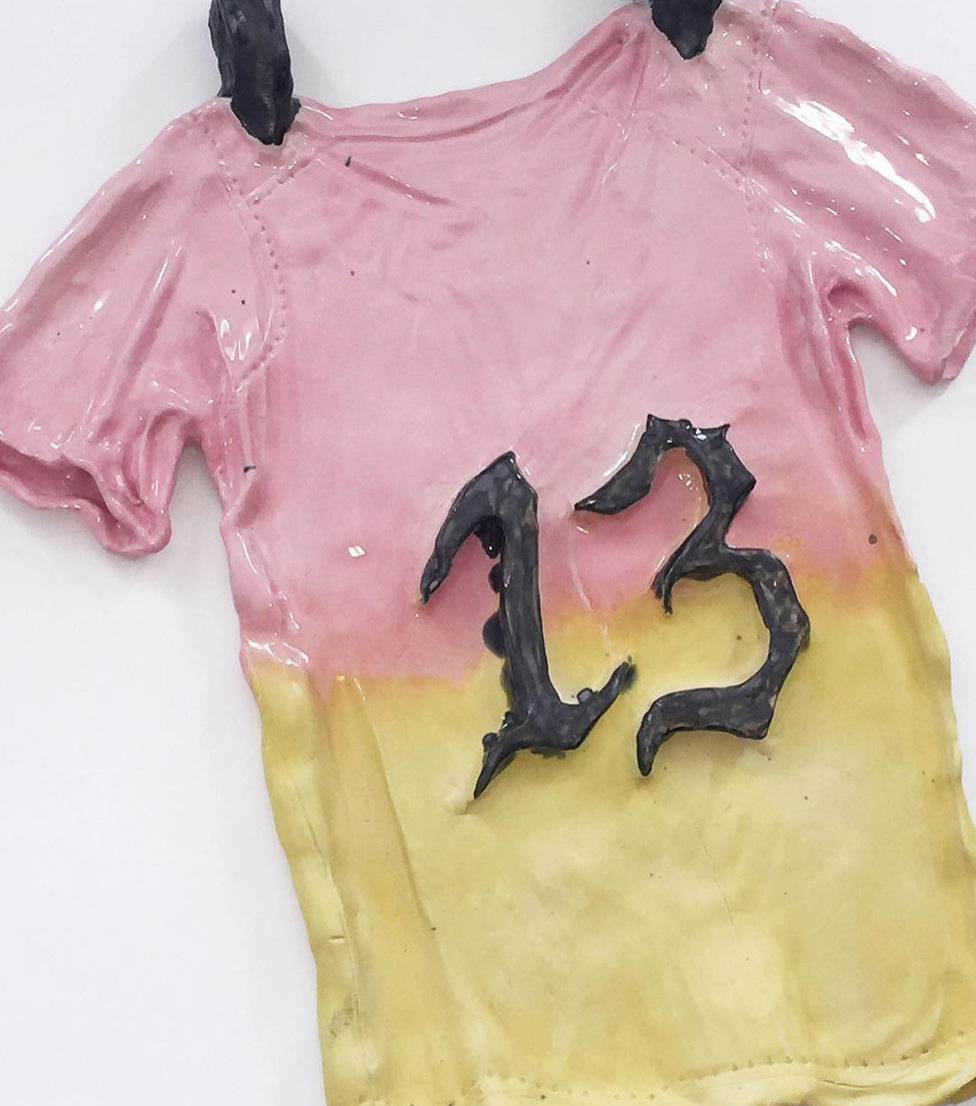 Apollinaria Broche @apobroche
Neon spiders, sparkly panties and heart-covered socks (all ceramic, of course) decorate the feed of this French-Russian artist. Broche is fresh out of school and creating pieces that border the beautiful and the absurd. She has worked across mediums but finds herself creating sculpture now more than ever.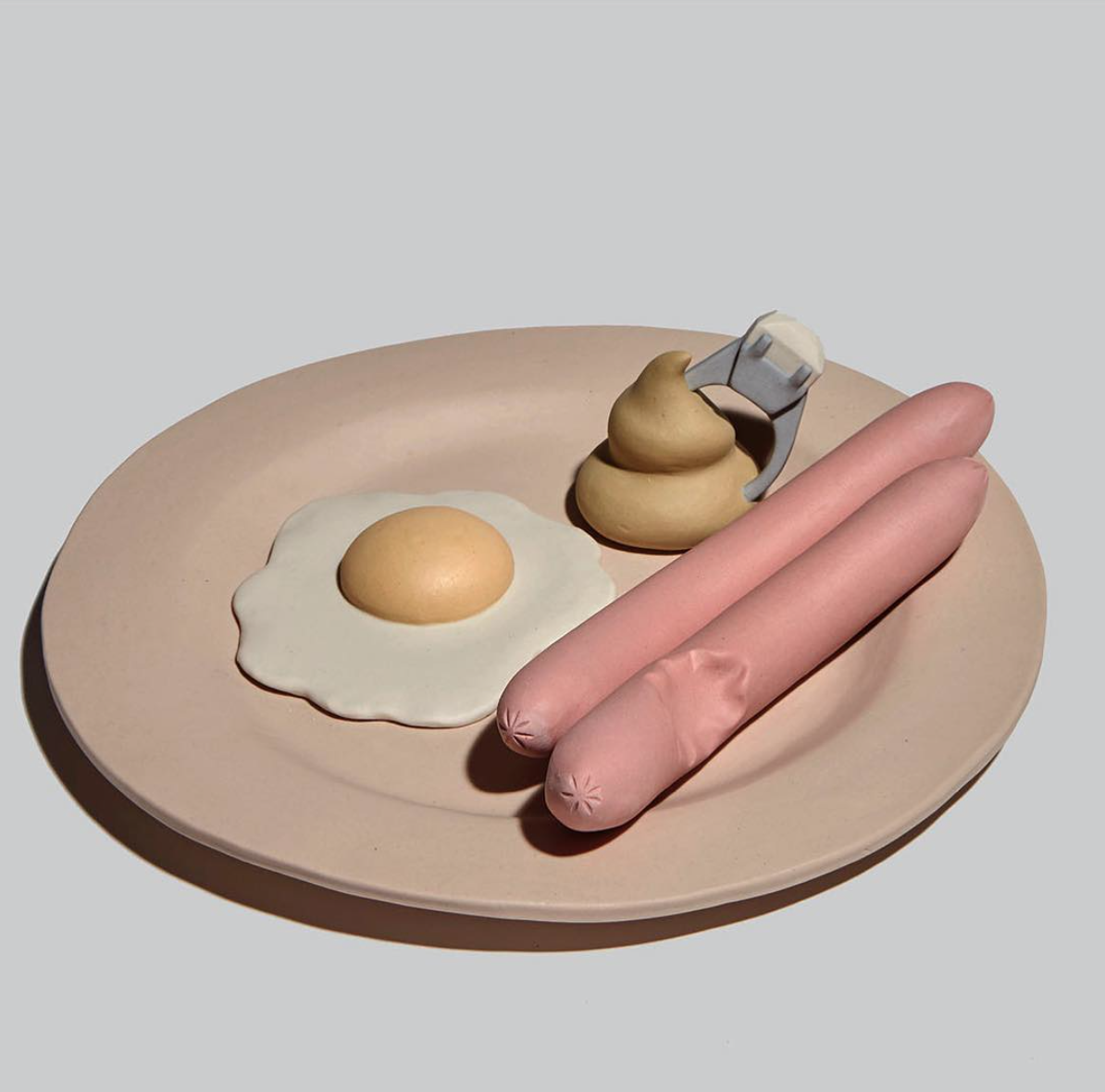 Genesis Belanger @genesisbelanger
Genesis Belanger's lifelike ceramics in pastel hues breathe new life into the Brooklyn art scene. From used toothpaste tubes to half eaten apples, vignettes of domesticity grace the artist's Instagram and reconfigure the aesthetics of food and play.