Come late September, the city of Chicago will house more than 135 galleries representing 24 countries in the eighth annual EXPO Chicago art fair. Held at the historic Navy Pier, EXPO is comprised of three major exhibition spaces. IN/SITU is a collection of large-scale sculpture, video, film and site-specific works installed within the expansive, vaulted architecture of the pier's Festival Hall. IN/SITU Outside is a selection of temporary public art installations along the Lakefront and, finally, OVERRIDE: a commissioned series of citywide digital billboards that will remain a part of Chicago's landscape through November. Jacob Fabricius, curator of IN/SITU, has promised a special collection of pieces organized around a theme of the posthuman narrative. He explained, "I wanted to include work that was responsive to our times—ones that represent a posthuman narrative, discussing issues surrounding gender, identity and conditions of being. The hyper-presence of the body—and sometimes, its conspicuous absence—is a theme that carries throughout each of the pieces on view." Fabricius worked closely with EXPO Chicago's artistic director, Stephanie Cristello, who Cultured caught up with to get a sneak peek of what's in store.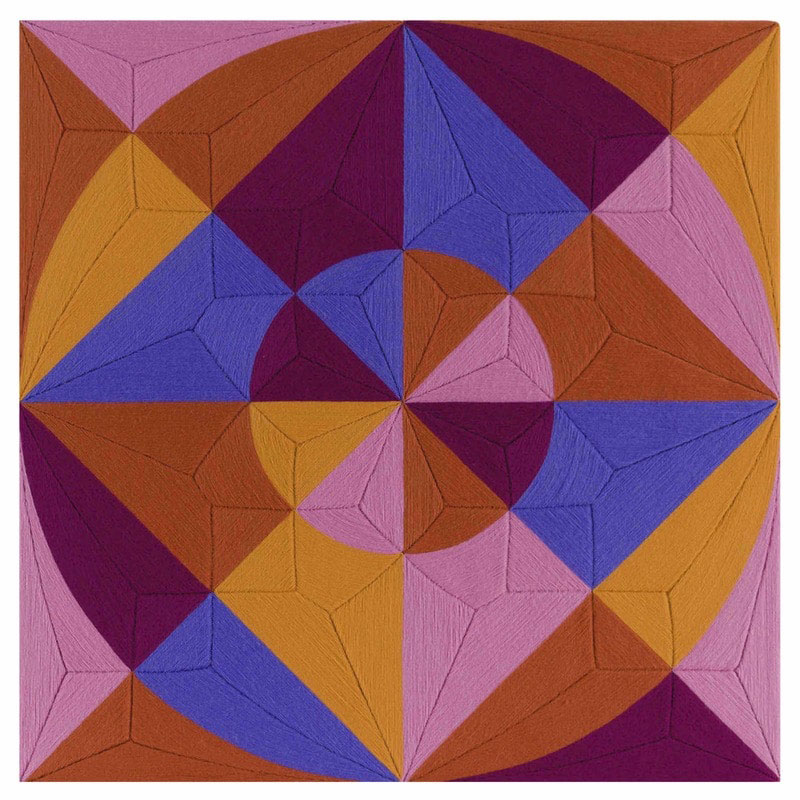 How do you go about curating something of this size? Is it different than the process by which a curator puts together a gallery show? Given the role of the program for the exposition and the many publics it serves, I would say the process is vastly different—structurally, we essentially operate somewhere between a gallery and institutional model, meaning that I am often curating long-term projects that have been in conversation for two or more years, while simultaneously having the flexibility to install an exhibition or produce a program in a few short weeks. Having the conceptual foundations of larger-scale programs, such as off-site installations, public art exhibitions like OVERRIDE, and the on-site panels at the exposition allows for a more discursive practice across the various contexts of what EXPO presents. It also allows for a more dedicated approach to certain artists and projects, which can unfold across these different mediums in ways that a singular opportunity cannot support—meaning talks, site-specific installations or activations throughout Chicago, as well as how an artist's practice can be further supported within the commercial context of the exposition in September.
For example, this year I am working with Hong Kong-based artist Samson Young, who is participating in a symposium I am curating on the subject of utopia at EXPO on Friday, September 20, a performance program in collaboration with the Chicago Symphony Orchestra on Wednesday, September 18, as well as opening his first solo museum exhibition in the United States on Tuesday, September 17. I initially viewed the artist's work at M+ in Hong Kong in 2018 and was thrilled to find out that the Smart Museum of Art at the University of Chicago, who I have collaborated with closely over the last four years, would be installing Young's exhibition to align with EXPO Art Week. This multi-part approach to introducing Young's work to a Chicago audience, as well as the global attendees that will be in town during the exposition, is really rare for art fairs to support, but I think essential—as models are changing, we need to adapt to the needs of artists and the marketplace we serve.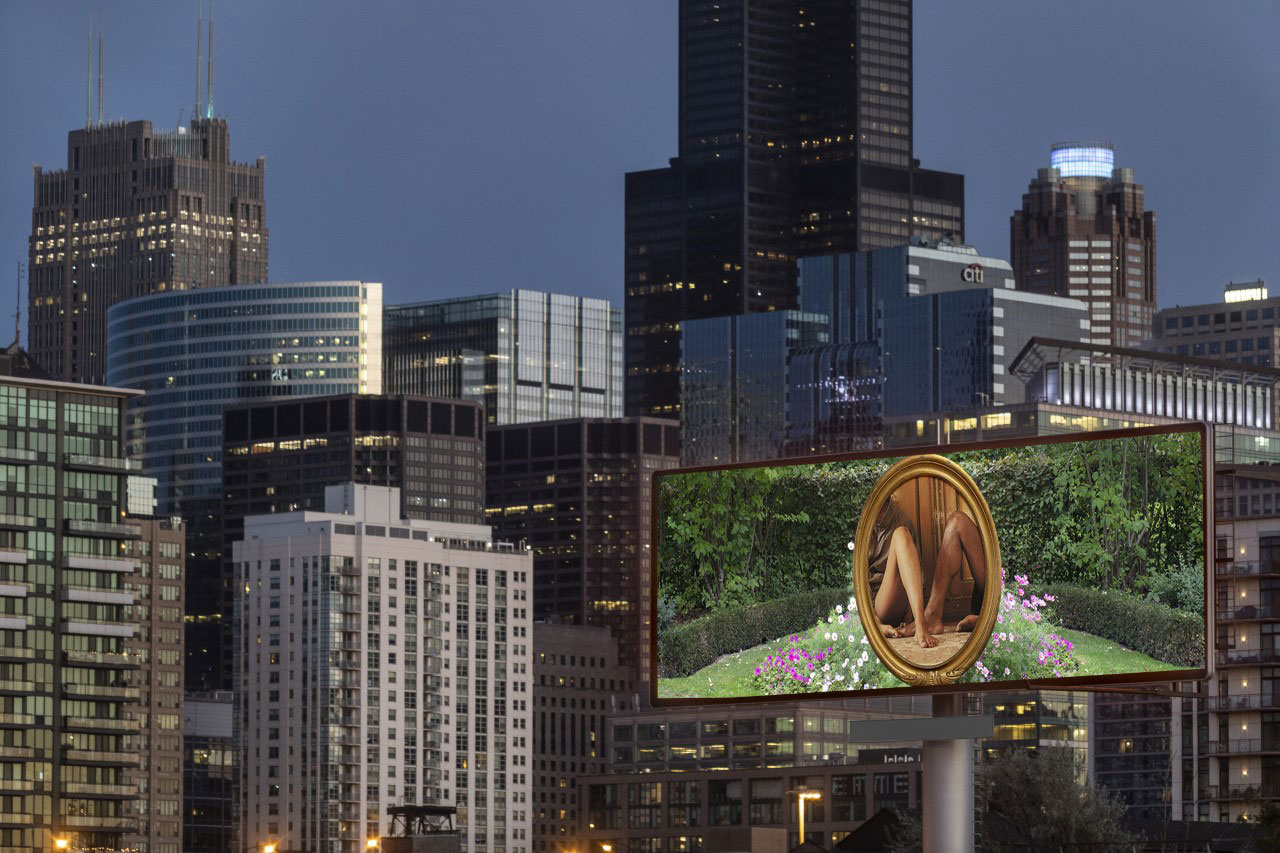 Does Chicago create a special space for the EXPO? What about the city lends itself to putting on such an expansive art fair? Absolutely. This type of working between institutional and commercial structures fluidly is a hallmark of how Chicago itself operates and always has been. Yet I would say that EXPO has undoubtedly renewed this energy since launching, and particularly over the past five years. Intellectually, there's a constant demand throughout the city for more challenging exhibitions and programs, and the exposition is no exception. The main difference is the agility in the schedule that an exposition can maintain, that would be difficult for institutions that have to plan their program two to three years out to have—my hope is that the level of artists and works we feature each September within the program is reflective of current issues and creates a context within which the strength of our exhibitors' programs can be viewed.
Do you tackle the direction of every year's expo in different ways? I would say the approach is the same, but yes—the direction is different and fresh every year because of the nature of our collaborations and who we work with. There is a level of familiarity that is built with exhibitors that we have worked with for multiple years, and the ambition of the projects we are able to achieve with that closeness certainly builds. At the same time, each year I am excited to be introduced to new galleries that we discover and begin working with—I feel like that is especially present in the EXPOSURE section, for galleries ten years and younger, as it's a curated section and there's more opportunity to take risks and be really selective of which solo or two-artist presentations will be shown within a Chicago context. This year, I am working with Naima J. Keith from LACMA and Prospect.5 on this section and am especially excited to see the solo booths of Remy Jungerman, who is representing the Netherlands at the Venice Biennale, through Fridman Gallery, and Brook Hsu with Deli Gallery. Alongside the gallery sections, we expanded our Curatorial Initiatives program for both our domestic and international programs, providing a platform for over sixty curators from all over the world to be immersed in the Chicago art scene—EXPO is truly the only American art fair that takes on this type of curatorial commitment, and it is one that is especially welcomed within the context of our local institutions and major museums. I am constantly doing studio visits with young artists throughout Chicago to be sure that I am recommending the right studios for our curators and gallerists to visit and become familiar with during their time here, and it has often resulted in either representation or some of the first overseas exhibitions that these artists are able to list on their CVs.
What can you hope to expect from this year's EXPO that might differ from previous? With the alignment with the Chicago Architecture Biennial taking place this year, there are quite a few new international galleries that will be focusing on bringing work that engages with the intersection between art and architecture. For example, Bergamin & Gomide from São Paulo, which is participating for the first time, will be featuring historic works by Lina Bo Bardi alongside various contemporary artists who have directly responded to the influence of Brazilian modern design and architecture in their practices. These types of thematic presentations will be really strong—such as a booth of works by the Gutai group that will be on view at Axel Vervoordt. But also, there are going to be major statement presentations with solo booths of Lorna Simpson by Hauser & Wirth, Artur Lescher with Galeria Nara Roesler, and Nick Cave by Jack Shainman Gallery, among others. The caliber of work is so strong, and I am excited for all to see it.