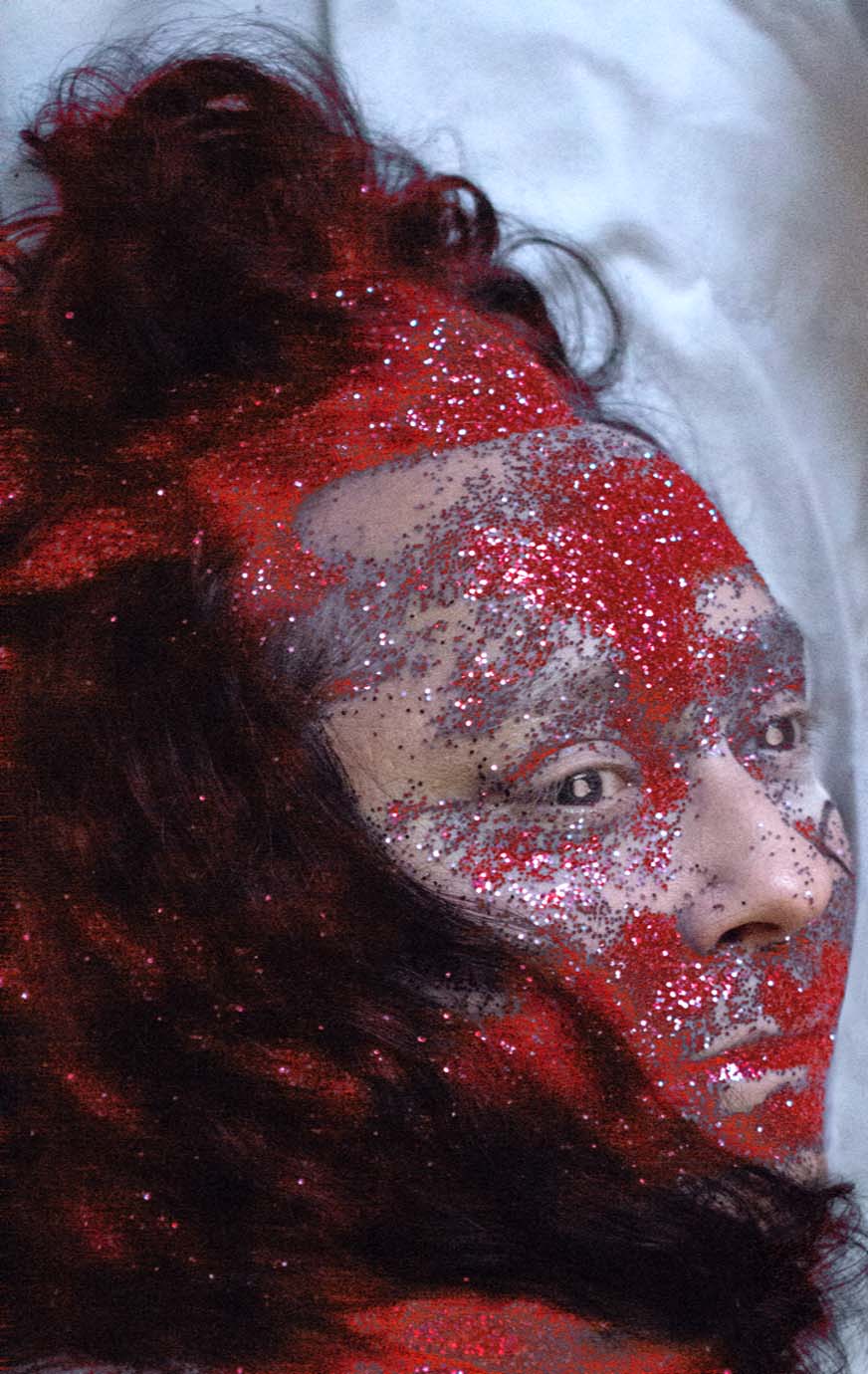 "Somehow hearing and sound, it's in the gut," explains British-born ANOHNI, whose music, whether electronic pop or baroque ballads, is indelibly driven by her haunting voice. "You can sing an authentic expression of pain in almost any language and people will feel it. I learned that by touring all over the world singing my songs," she says, comparing her vocals to "trip wires" for how they trigger an automatic involuntary response in listeners. But there's a frustrating dimension to how this affective power has played out. Audiences "were interested in the noise itself because not many people are allowed to make that noise, but they didn't necessarily share my concerns in life," she laments. "They were just projecting their own experience onto the noise I was making." Now ANOHNI is ready to foreground who she is even at the risk of alienating fans. "If it means 10 people want to see me transparently and might share some part of my point of view, 'come on down.'"
This spring at New York's long-standing interdisciplinary art space The Kitchen, ANOHNI gave of herself unapologetically with the mixed media exhibition "LOVE" and a four-night run of experimental theater piece SHE WHO SAW BEAUTIFUL THINGS (starring Laurie Anderson, Kembra Pfahler, and Lorraine O'Grady, among others). The artist's history, community, and animist ideologies were on full display, and for many it was a first introduction to who ANOHNI is beyond her soul-wrenching vibrato. "Everyone heard about me when I was 35 and won the Mercury Prize," she says about winning the award in 2005 for the Antony and the Johnsons album I Am a Bird Now. But a decade and a half and another three studio albums and an EP later (the most recent works she released as ANOHNI), few know that, before her musical breakthrough, the artist had been furiously creating absurdist goth theater starring drag queens and punk ladies of the night.
Every Monday from 1992 to 1995, ANOHNI's Blacklips Performance Cult took the stage at the Pyramid Club in the East Village, where RuPaul and Lady Bunny got their starts a decade before. While ANOHNI began as the Blacklips playwright, eventually authorship became more collective, yet the mood stayed calamitous. "We were in the worst part of AIDS," she remembers. "The aura was hanging in the air." Continuing to work in experimental performance, ANOHNI founded a new group in 1995 with Johanna Constantine, who'd also been a part of the Blacklips, and a more recent friend Julia Yasuda, an intersex activist and mathematics professor who'd relocated to New York from Tokyo. They called themselves the Johnsons, a tribute to street activist and first Stonewall brick thrower Marsha P. Johnson, who'd passed away a few years prior. The three friends maintained a close creative partnership until Yasuda's suicide last July. "It was really tough for me because she was one of my very best friends and the center of all my work for 25 years," explains ANOHNI, who conceived of both the exhibition and performance at the Kitchen around Yasuda's life and memory.
In conjunction with the exhibition, ANOHNI and the Kitchen also re-issued a book of photographs by Julia Yasuda's late wife Erika Yasuda. ANOHNI never met Erika, who died in 1986, but she was the love of her best friend's young life, so she got to know her through Julia's stories as well as a book of photos Julia had published in memoriam. "That book was very precious, like a holy grail in our relationship," says ANOHNI. "Julia only had two copies and she gave one to me and one to Johanna." When republishing the book, ANOHNI found more photos by Erika and also added in transparent pages that layer her own drawings over Erika's images. Explaining the intervention, she says, "It's about the passage of time and the changes that happen."
ANOHNI once asked Julia Yasuda what she'd want to be reincarnated as. "She had a very beautiful idea. She said she wanted to reincarnate as one of these beautiful fluffy fancy cats she'd taken care of when she was with her wife Erika," says ANOHNI. "I'd never heard of reincarnating to inhabit the form of another creature you'd already lived parallel to. The revelation for me was that you could reincarnate in another direction, like a backward stitch. I always thought time had to pour forwards and I'd be forced to be born again as one of those factory farm chickens."
Ideas of non-linear time and ricocheting experiences of trauma inform both SHE WHO SAW BEAUTIFUL THINGS and "LOVE." The latter, a mix of painting, drawing, sculpture, photo, and video, is full of portals and palimpsests, histories that circle back on themselves as well as ecstatic revelations in anticipation of extinction. For ANOHNI, remembering holds both personal and political weight. Her own memories of the AIDS crisis inflect how she understands the present disaster of environmental collapse while intergenerational memories of ancestral living offer alternatives to capitalism's acceleration and obsolescence. "The theme of my work is, what's really happening? Who am I? Where did I come from?" says ANOHNI, explaining that she poses these questions as a challenge, as much to herself as to us, the audience. And after seeing her in the exhibition's visual impressions, it became clear, as her singular voice, distinguished by its guttural yet controlled quiver of anguish, came from offstage, ringing through the Kitchen's theater during the play's first act, I was hearing her again and also anew.