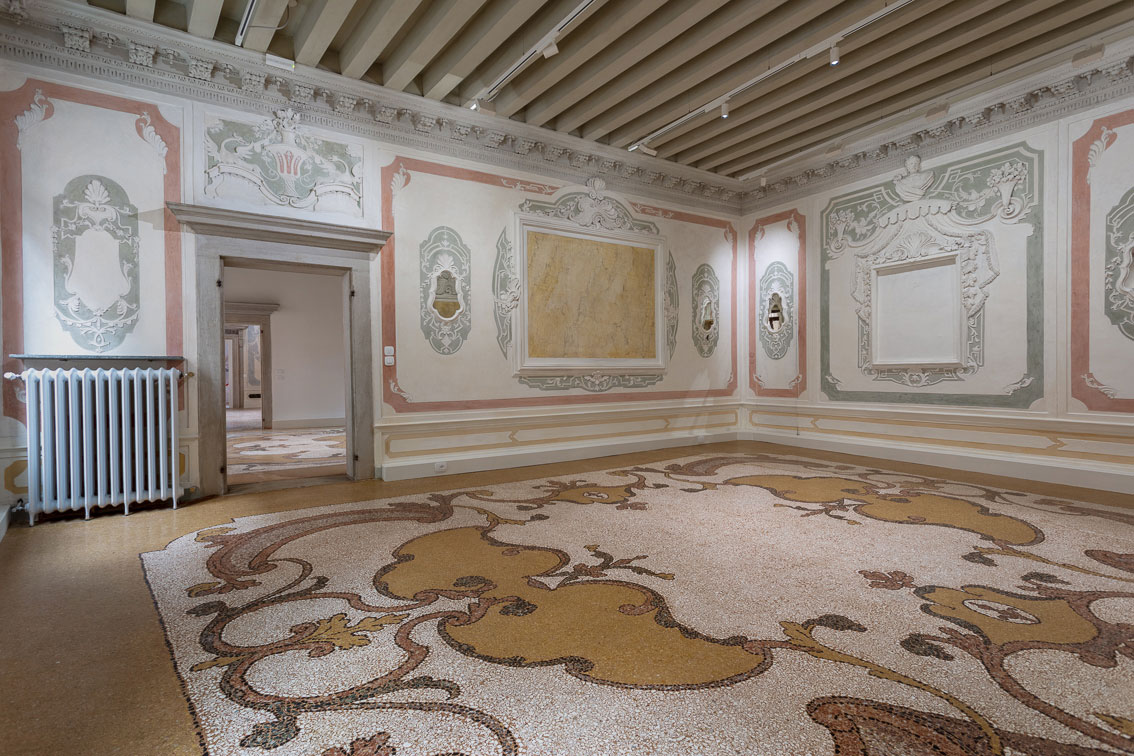 Fondation Valmont is a pillar of artistic integrity and innovation among its peers. Founder and CEO Didier Guillon takes his craft to a new level as he opens a permanent space for the foundation in Venice: a restored 16th century palazzo as strikingly beautiful as the art he intends to fill it with. We sat down with Didier to discuss the space and the work that inhabits it.
What inspired you to acquire a permanent art space in Venice?
It is simple. I love Venice. The city of beauty, the city of art, my passion. It was obvious for me to settle permanently in Venice to support artists and organize beautiful exhibitions with actors from the Venetian cultural scene.
How did the historical background of Palazzo Bonvicini influence your decision?
This is also very simple. I am a passionate person and I work out of love at first sight. When I saw this palace I fell in love with it and thought that it was here that I should settle my exhibitions. The history of the palazzo and its name "good neighbor" seduced me. The string of rooms and the charm of the Renaissance period only supported this love at first sight.
Do you have a specific room in the exhibition that resonates the most with you?
All the rooms in the "White Mirror" exhibition are magnificent and the collaboration with the artists Isao and Silvano Rubino and the curators Luca Berta and Francesca Giubilei was a real pleasure. We worked together in synergy to create an exhibition that (we hope) will appeal to a wide audience of all ages. Every year, we meet in Hydra, another city of my heart, to design the exhibitions. It is a real creative team effort and all rooms and works of art reflect this artistic collaboration. The workshop is already planned for this summer to work on the future exhibition for 2021.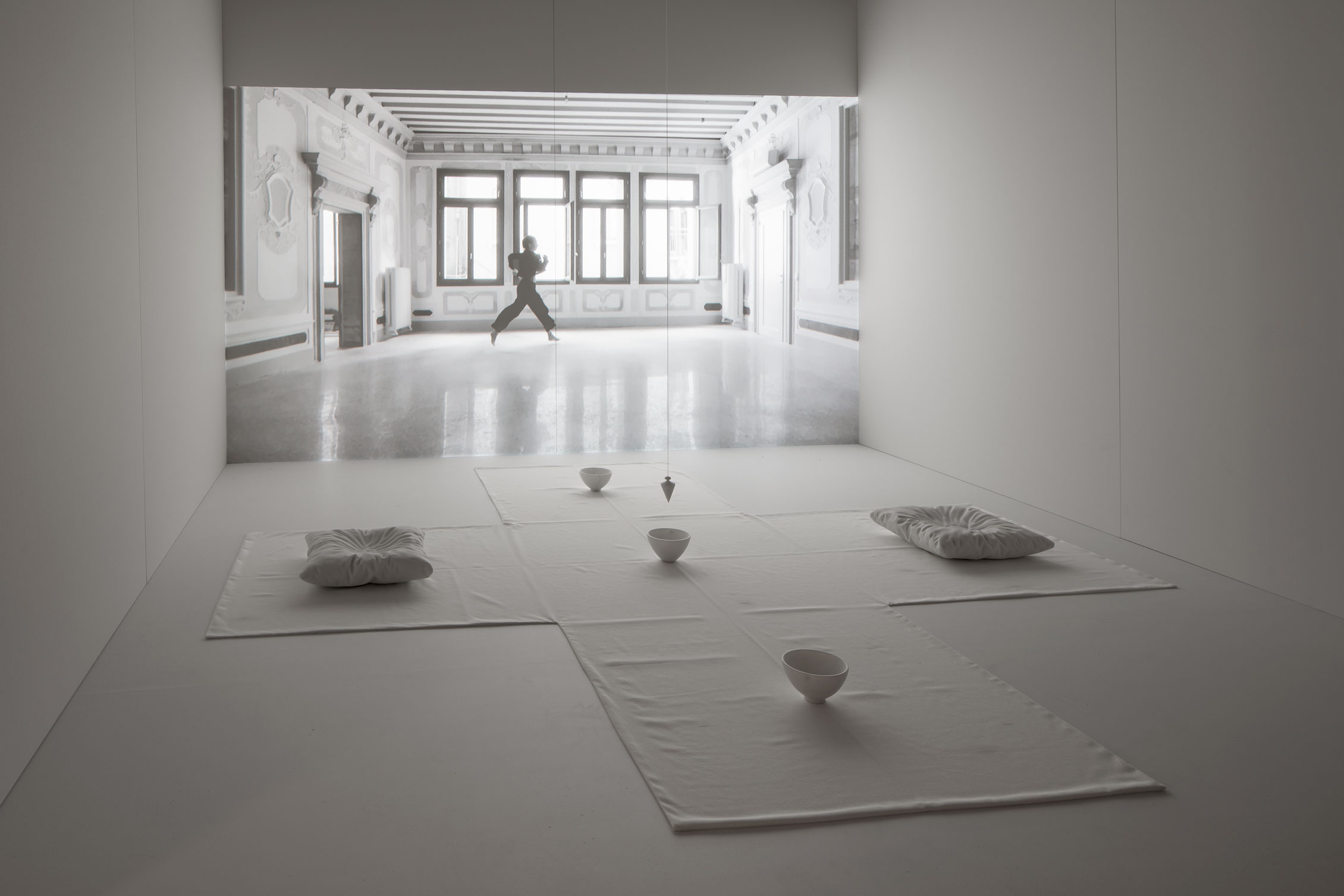 Can you tell us about the relationship of Fondation Valmont to the whole Valmont Group?
Art is part of the Valmont Group's DNA. I inherited this passion from my family and passed it on to my wife Sophie. Art provides each Maison Valmont with a unique dimension. It plays a role in every initiative, complements the most spectacular launches and shines on its own through Fondation Valmont. From the very beginnings of the Group, I refused to be quarantined within the borders of cosmetics and thus worked to build bridges with the world of arts.
I hence developed sponsoring projects, arranged traveling exhibitions in unexpected venues including spas and department stores, organized auctions to benefit humanitarian causes. Fondation Valmont repeatedly distinguishes itself through its international exhibitions, continued involvement in the Venice Biennale, projects blossoming in iconic locations and other exhibitions arranged locally in the Group's subsidiaries.
The Valmont Group includes three luxury cosmetics and fragrance brands with contemporary values where effectiveness, seduction, sensory and olfactory experiences intermingle and combine along with a virtuous passion for art. To bring to light modern-day Venice, Sophie and I have transcribed their Venetian tales, olfactory fables inspired by the creative cauldron of the Venetian lagoon in the latest brand Storie Veneziane. We combine and express their favored fields, art and alchemy. The art of perfumery extolled, mask of Murano glass enthroned and Italian leather in all its beguiling glory.
Your work is presented in "Hansel & Gretel - White Traces In Search Of Your Soul" alongside Isao and Silvano Rubino's work. What is the correlation?
"Hansel & Gretel - White Traces in Search of Your Self," is an exhibition that takes the shape of a symbolic journey along the charming rooms of Palazzo Bonvicini, in the heart of Venice. We start from our personal memories, then give space to our creativity with installations that guide the visitors through the steps of the story of Hansel & Gretel: the home, the forest, the trap, the return. Finally, they sketch a vision of the future that opens up once the beginning and the end have closed the loop.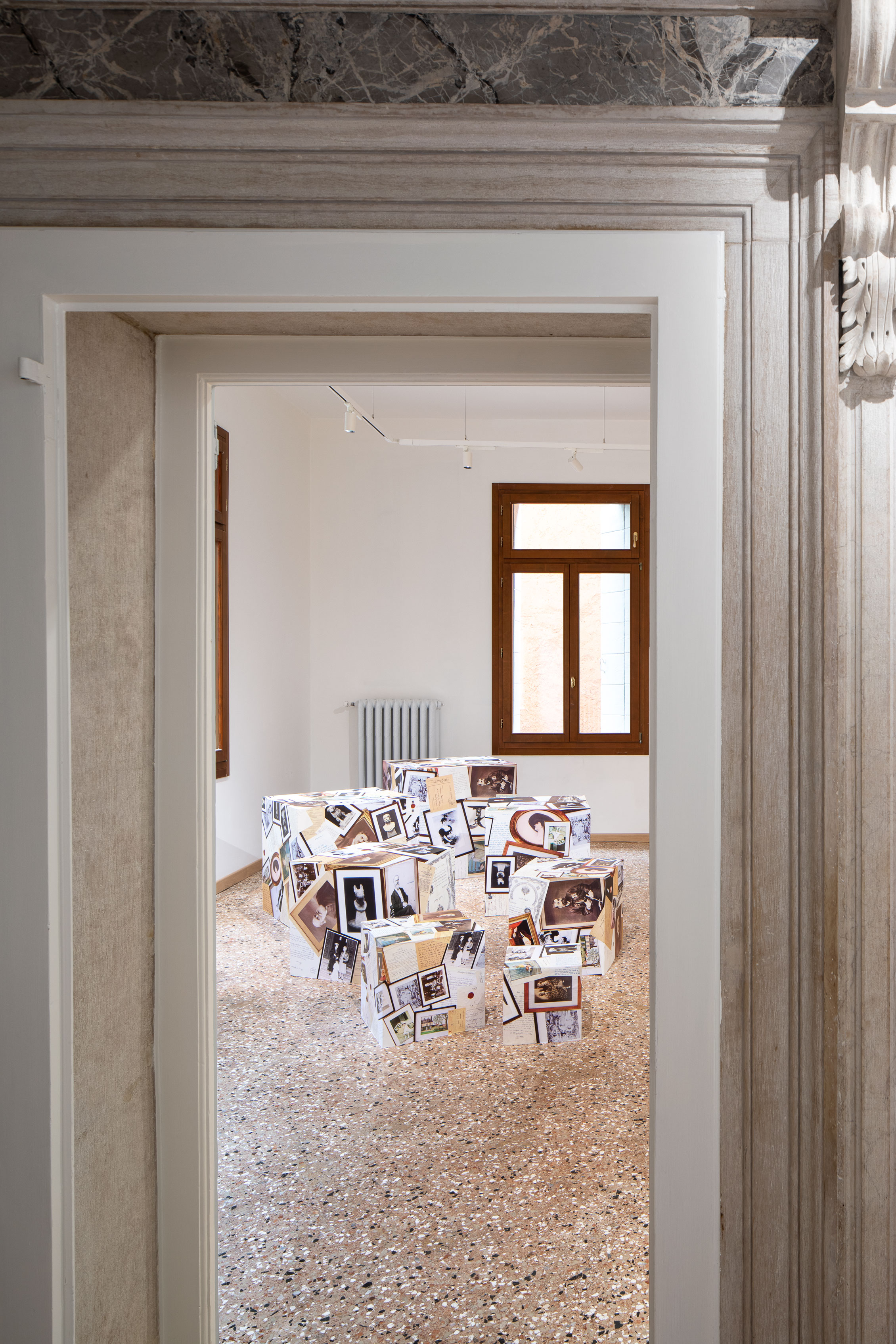 You're an artist, entrepreneur and a collector. What advice do you have for someone trying to excel in each field.
To the artist, I would say be sincere with your creativity and let yourself be guided by your emotions. Do not simply look to copy Picasso.
To the entrepreneur, do not aim for the most exclusive status but rather for the most generous.
To the collector, if you walk past a Larry Gagosian gallery, just keep walking.
What upcoming exhibition are you looking forward to at the Fondation Valmont?
This autumn we are working closely with our Valmont subsidiaries on my White Mirror collection.
Three exhibitions are planned in October and November respectively in Ginza-Japan, New York and Munich in our new Maison Valmont, which opened earlier this year on the famous Maximilenstrasse. Next year, we will have the pleasure to exhibit Silvano Rubino and Aristide Najean at Palazzo Bonvicini as part of the Biennale of Architecture, whose exhibition is called "The Venetian Affinities." In our Valmont houses (Munich, Berlin, Japan) we are currently working on the programming of our exhibitions, beautiful collaborations and surprises are to come in 2020.