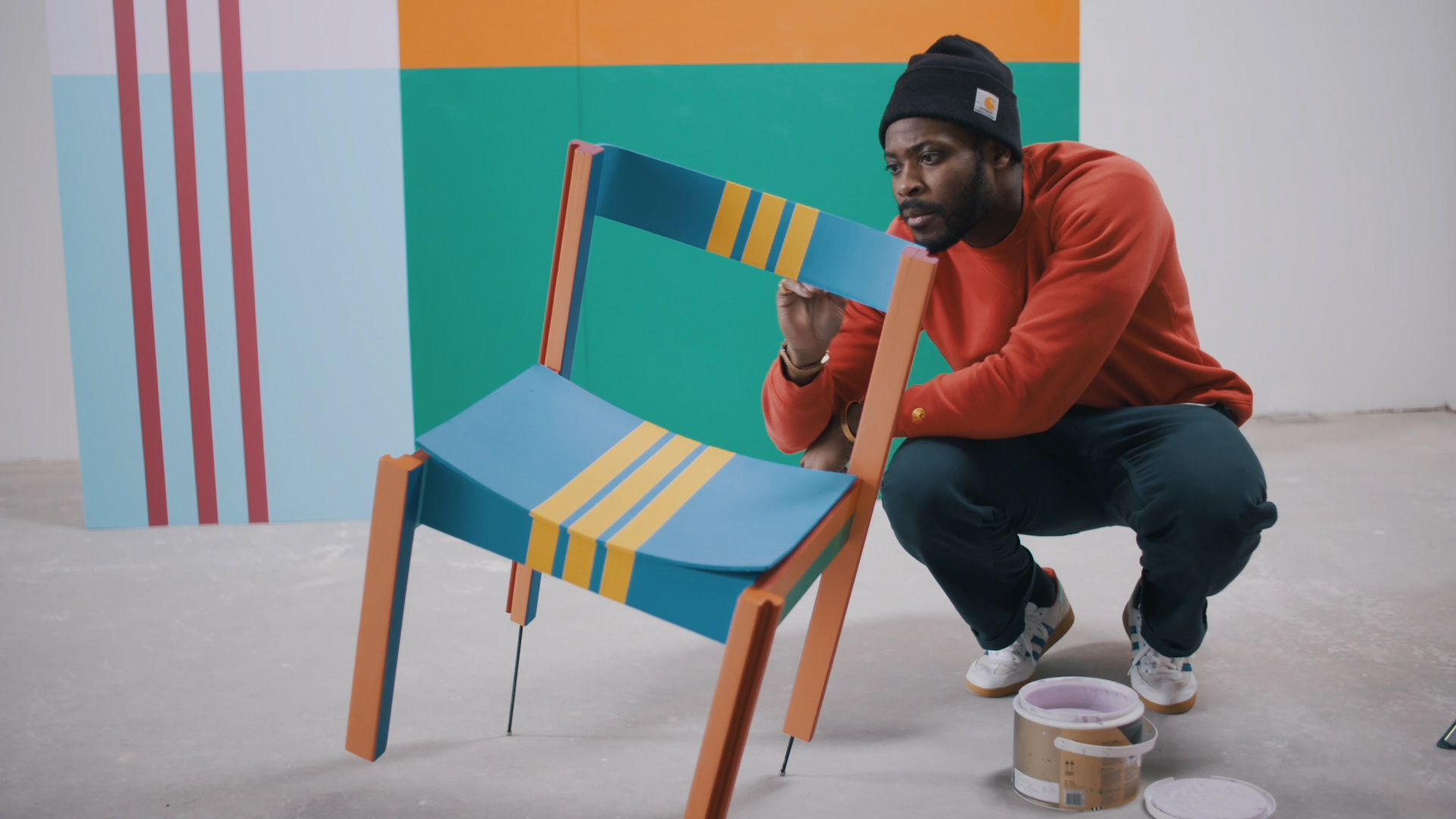 On June 19, the Dulwich Pavilion returns to the London Festival of Architecture (LFA) with The Colour Palace, designed by artist and designer Yinka Ilori with Pricegore architects; later this summer, Ilori's first public work, Happy Street, commissioned by both the LFA and the Wandsworth Council, will transform Thessaly Road's railway bridge in Nine Elms into a rainbow recalling emotion, life, and London sunsets. Currently on view at StudioRCA (Royal College of Art), in honor of Happy Street, is Types of Happiness, Ilori's solo exhibition of bright chairs exploring "the art of sitting down."
With so much in the pipeline, Jareh Das caught up with Ilori to learn more. Here, the artist recalls childhood memories and his love of color.
The design practice of artist, product designer, and self-styled upcycler Yinka Ilori is a veritable antithesis to "chromophobia," a term coined by David Batchelor in his book of the same name. Batchelor argues that "a fear of corruption or contamination through color lurks within much Western cultural and intellectual thought." Contamination through color is at the heart of Ilori's designs, which began straight out of graduate school, when he established himself as an upcycler of found furniture (predominately chairs). He then transformed these found and discarded items, introducing color-block patches and contrasting Ankara (African wax) prints to their upholstery.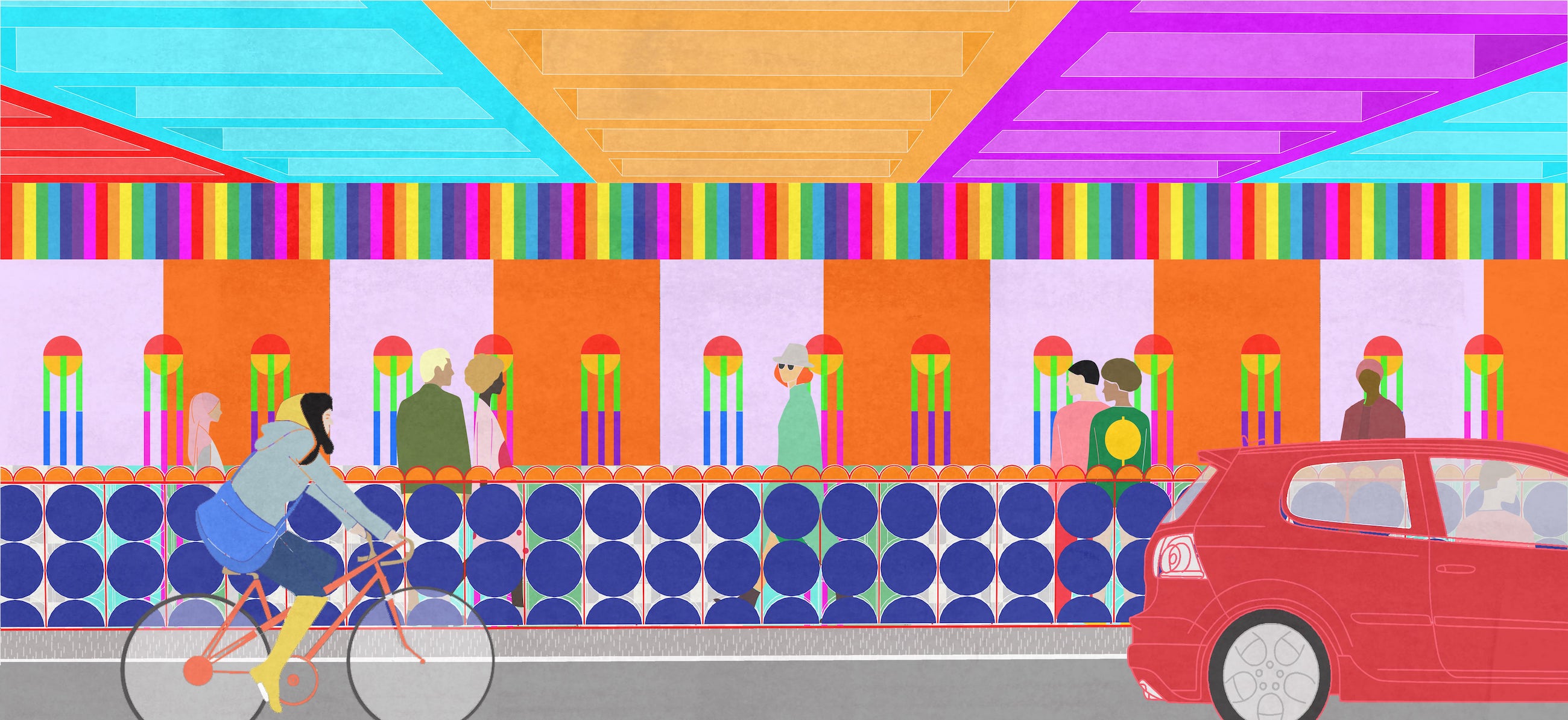 For the London native, color is something that he has long embraced, especially given his British-Nigerian heritage. As the child of Nigerian fashionista parents, Ilori's grown up with bold fashion choices. "When I think about color, I am transported right back to childhood memories of growing up in a home filled with music, laughter, fashion and color," he says. "My first love wasn't design—it was actually fashion. My parents were fashionistas who wore colorful, vivid and expressive fabrics. There was never a dull moment in attending events, church services and celebrations."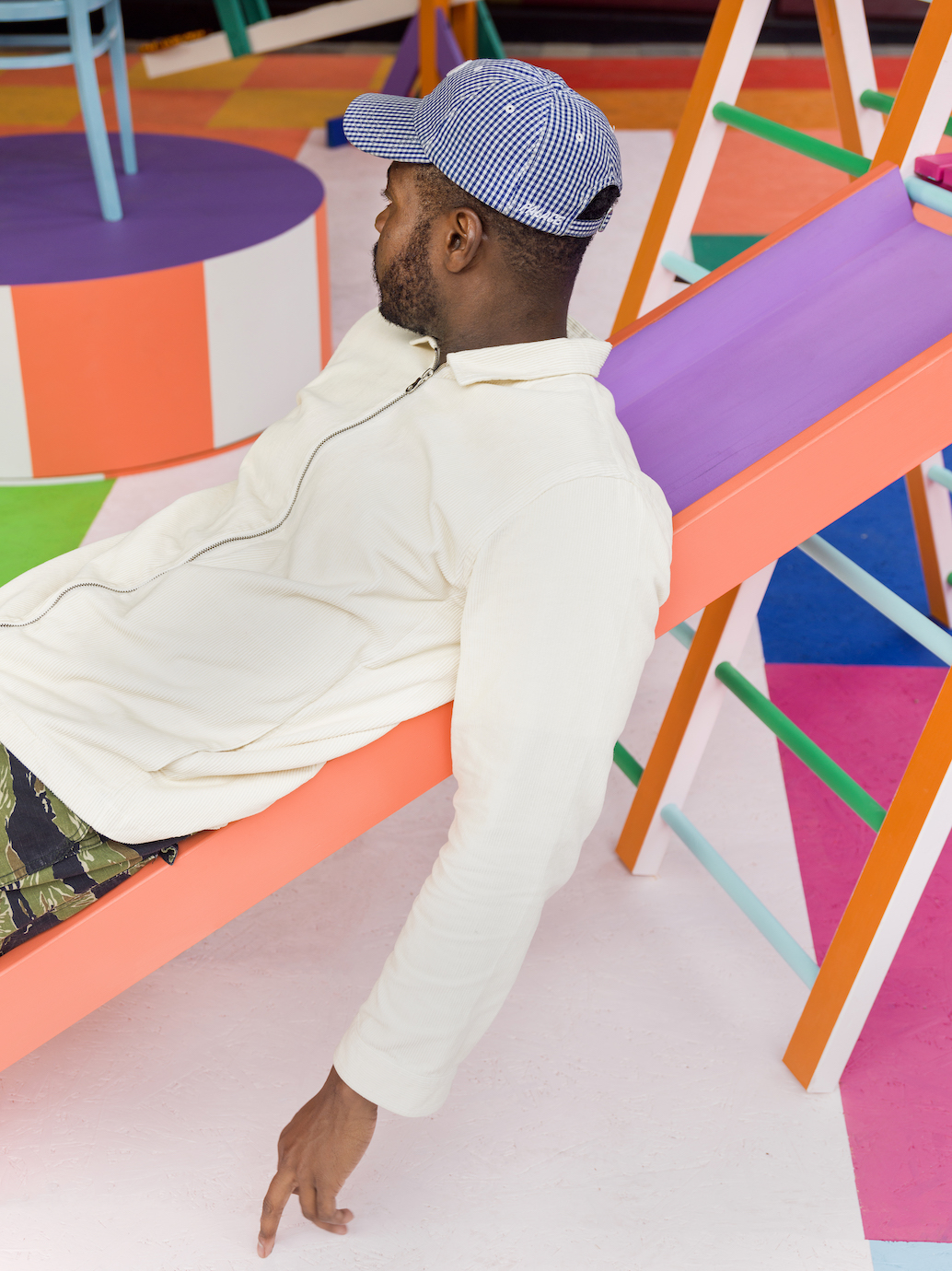 Aside from personal memories and and deeply positive associations, Ilori's use of color offers a counter-narrative to western views of design that celebrate clean, minimal shapes and an overall lack of color—bringing his dual identity, history, and cultural references into his work. He recalls his time at design school: "As a product design student at university, all of my references were western, minimal. There were really no designers of colour I could look to, so it was important for me to bring both my British and Nigerian identities into the work." He adds: "Color provides an invitation into design. It sparks conversations, promotes well-being and is also accessible…This social and communal aspect is something that is important in design that is cross-cultural."
Recently, Ilori has moved his practice into the public sphere, with site-specific, large-scale and often collaborative projects. During the summer months in London this year, The Colour Palace, created in collaboration with Pricegore architects (who also designed Ilori's current studio), will be on the grounds of Dulwich Picture Gallery as a new public project "inspired by the buzz of fabric markets in Lagos, Nigeria." Another significant project, soon to be realized in London as well, is his first public commission, Happy Street, a redesign of the Thessaly Road underpass in Nine Elms, Wandsworth. The project was chosen by an expert panel as part of the London Festival of Architecture.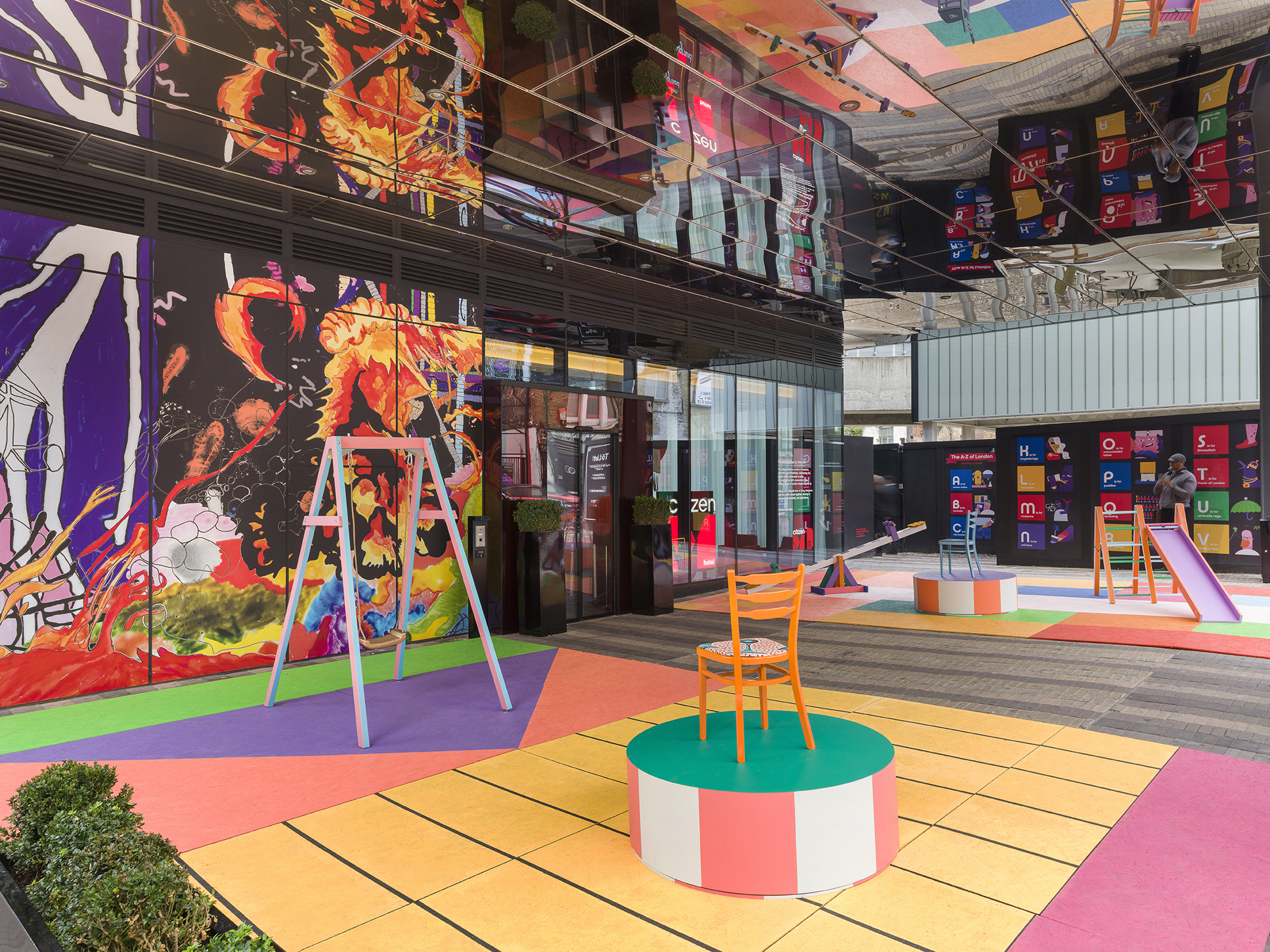 This commission will see Ilori's bold and vivid designs transform a former rail bridge into a more welcoming and functional space inspired by "sixteen different types of happiness, including a rainbow of colors, and the bright colors seen during sunsets over the nearby River Thames," as per an accompanying press release. Alongside this transformation project, Ilori and the architects are running workshops for local residents. There will also be a Happy Street festival on July 13 to celebrate the redesigned bridge with live music, performances and events.
"When I think about design, I think about how it makes us feel," Ilori says. "As a society, we forget the importance of chairs, tables, desks and the way spaces around us influence our everyday behaviors and lives." His ability to embrace design—its colors and humanity—is a welcome disruption to a sanitized version of it. His is a cross-cultural perspective, and a humanistic one.