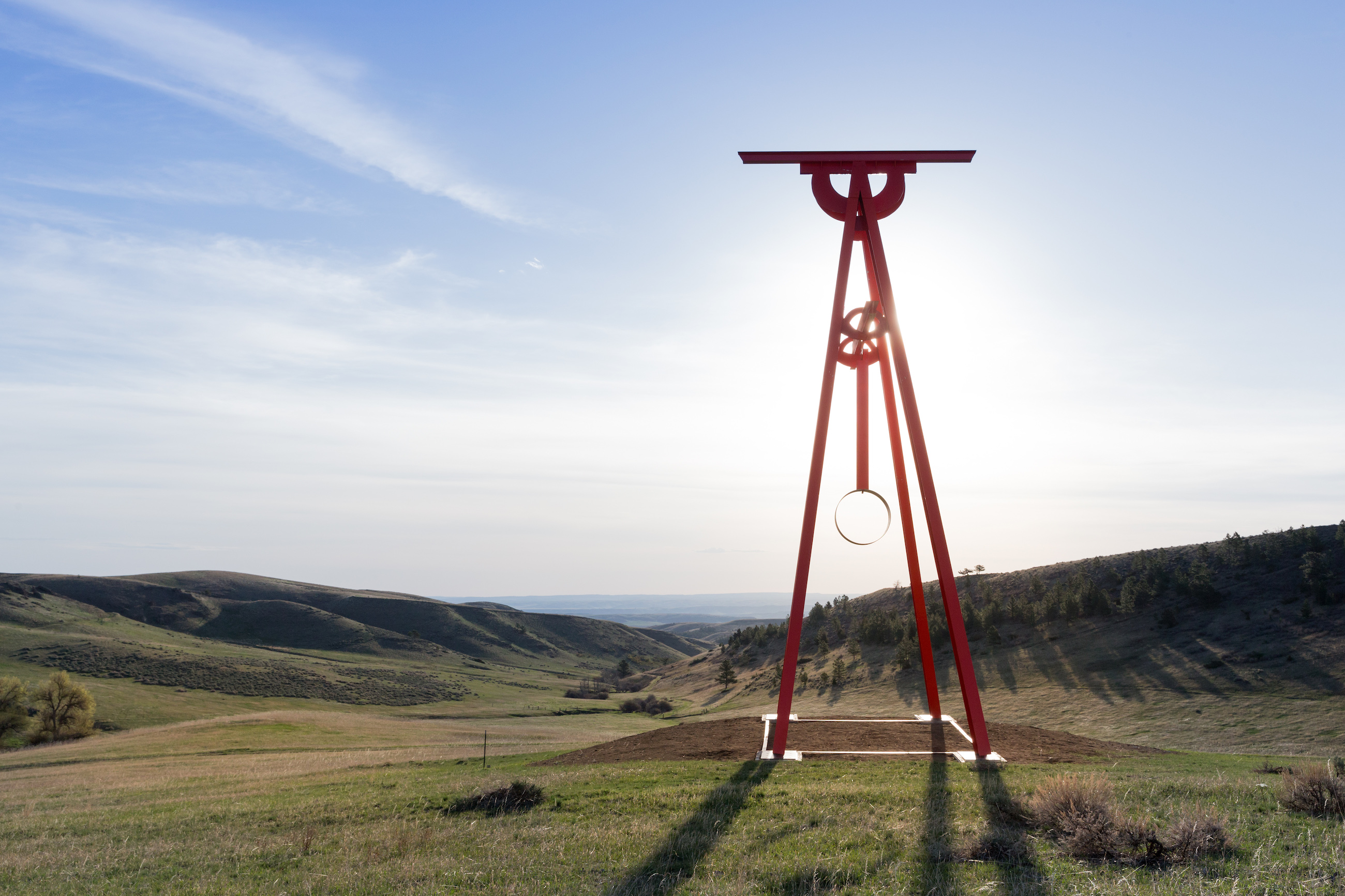 Tippet Rise Art Center If you find yourself seeking an escape from even the traditional museum and gallery summer art destinations, head to Tippet Rise in Fishtail, Montana, north of Yellowstone National Park. The art center features various site-specific structures, both interactive and otherwise. This summer, Francis Kéré's Xylem opens as a scenic pavilion for viewers to sit, converse, meditate, escape.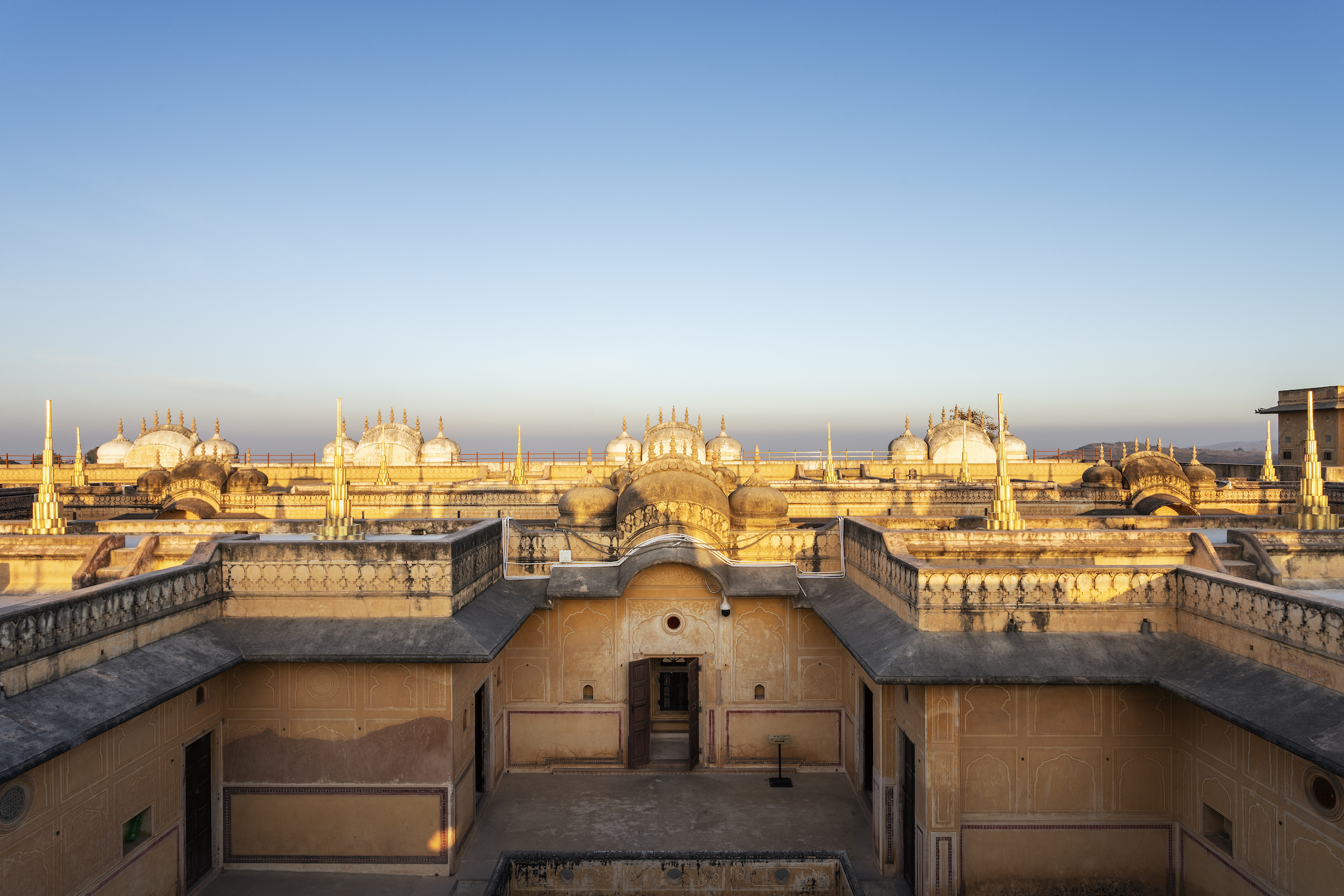 The Sculpture Park at Madhavendra Palace, Jaipur The Sculpture Park at Madhavendra Palace, Nahargarh Fort, turns an eighteenth-century palace into an art gallery with works by leading Indian and international artists; nearly twenty-five artists create the site-specific pieces among the walls of the palace. Vikram Goyal, Richard Long, Michael Joo are among some of those who are a part of the second edition of Jaipur's Sculpture Park.
Virginia Overton at Art Omi Art Omi Sculpture and Architecture Park presents Virginia Overton's Untitled (Mobile), a mobile sculpture on a pick-up truck. In addition, Art Omi's 120-acre space of fields and forests features a range of large-scale works, including pieces by Brian Tolle, Tschabalala Self, and Sarah Braman. The 2019 season kicks of May 25th with a free celebration of the newly installed works.
The Glass House This year marks the 70th anniversary of the iconic Philip Johnson Glass House in New Canaan, Connecticut. Atop the 49-acre landscape sits the house as well as a permanent collection of 20th century paintings and sculptures. Celebrate the anniversary with Cultured at the annual Summer Party on June 8th. Tickets are available at theglasshouse.org.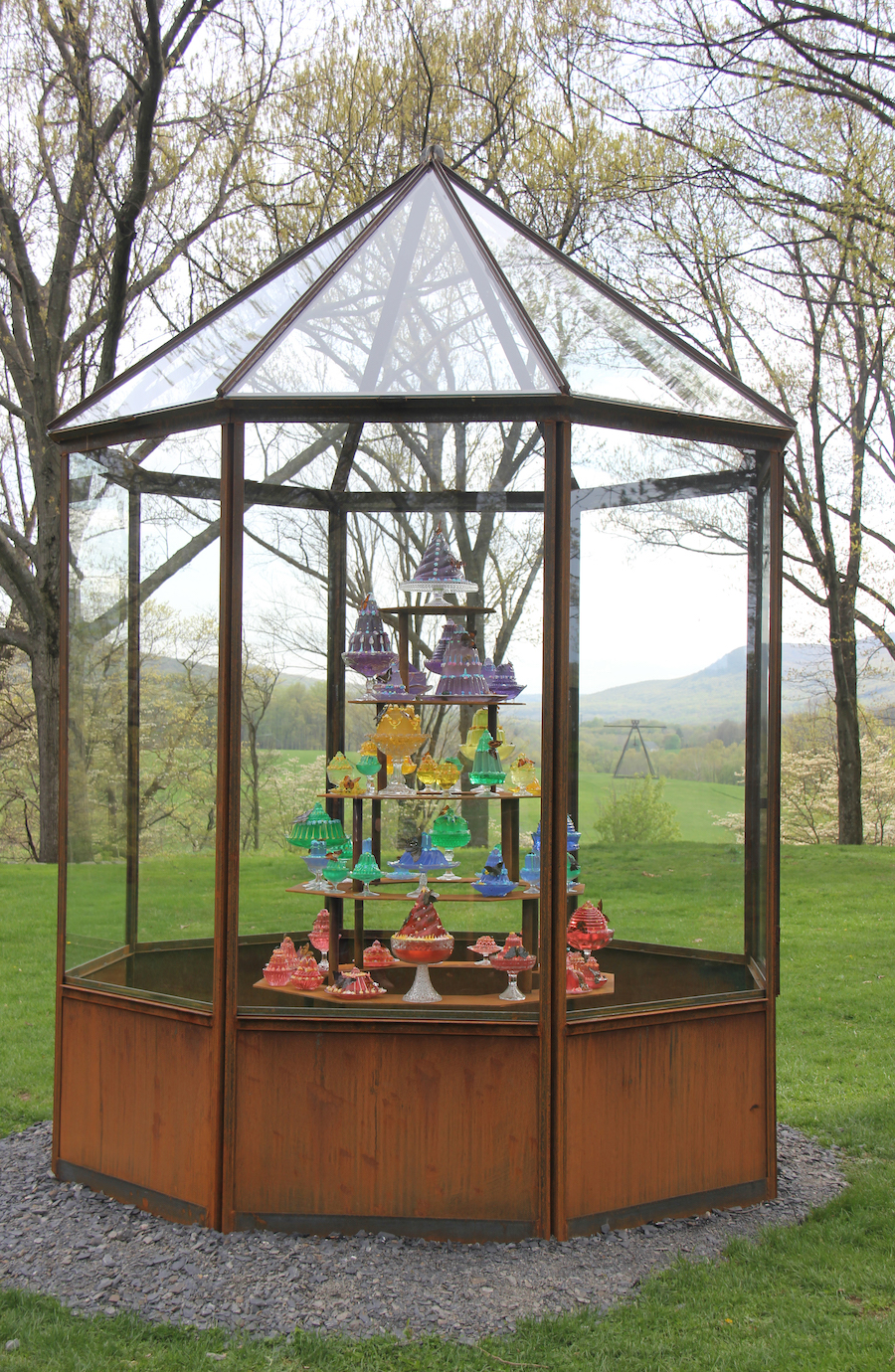 Mark Dion and Jean Shin at Storm King New Yorkers come in flocks every year to see the rolling hills and grand sculptural work at Storm King Art Center. The renowned art center opened their season with two shows on May 4th and both will run through the fall: Mark Dion's Follies and Jean Shin's Outlooks. Shin created a site-specific piece working with salvaged maple trees from the area to create a giant picnic table. The artist will also tap trees for sap and create maple syrup, which will be offered at tastings throughout the season. Dion's twelve pieces, which have been slightly altered for their new site, investigate the history and culture of nature.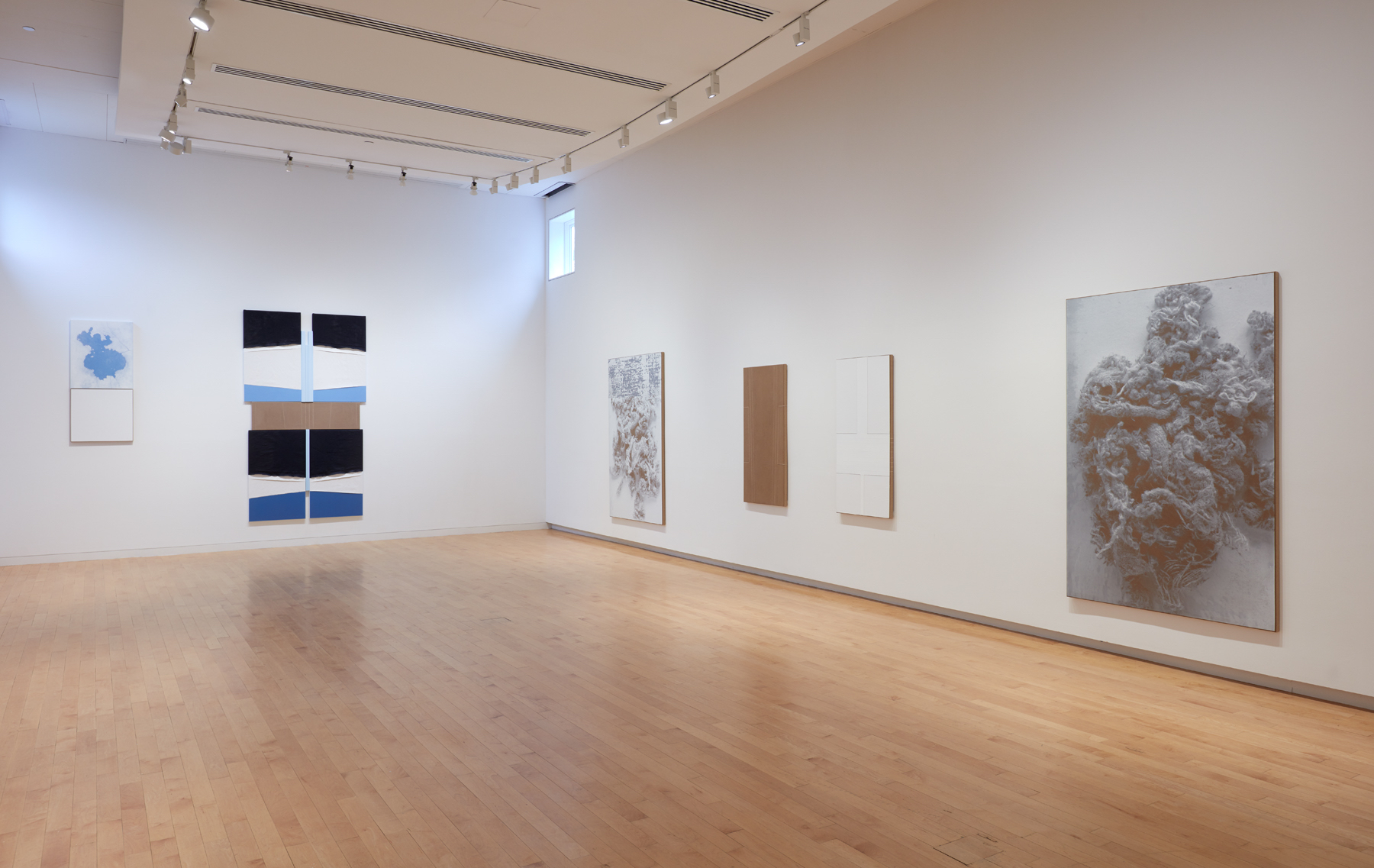 N. Dash and Sara Cwynar at The Aldrich Contemporary Art Museum The Aldrich in Ridgefield, Connecticut has no permanent collection and is the only museum in the state dedicated solely to the exhibition of contemporary art. Currently on view through September 15th is an entirely new set of work by Miami-born artist N. Dash, whose multidisciplinary work employs both natural and manmade materials, including pigments, adobe, and fabric. June 9th marks a second opening—Sara Cwynar: Gilded Age, the artist's first East Coast museum exhibition and a survey of new and recent work.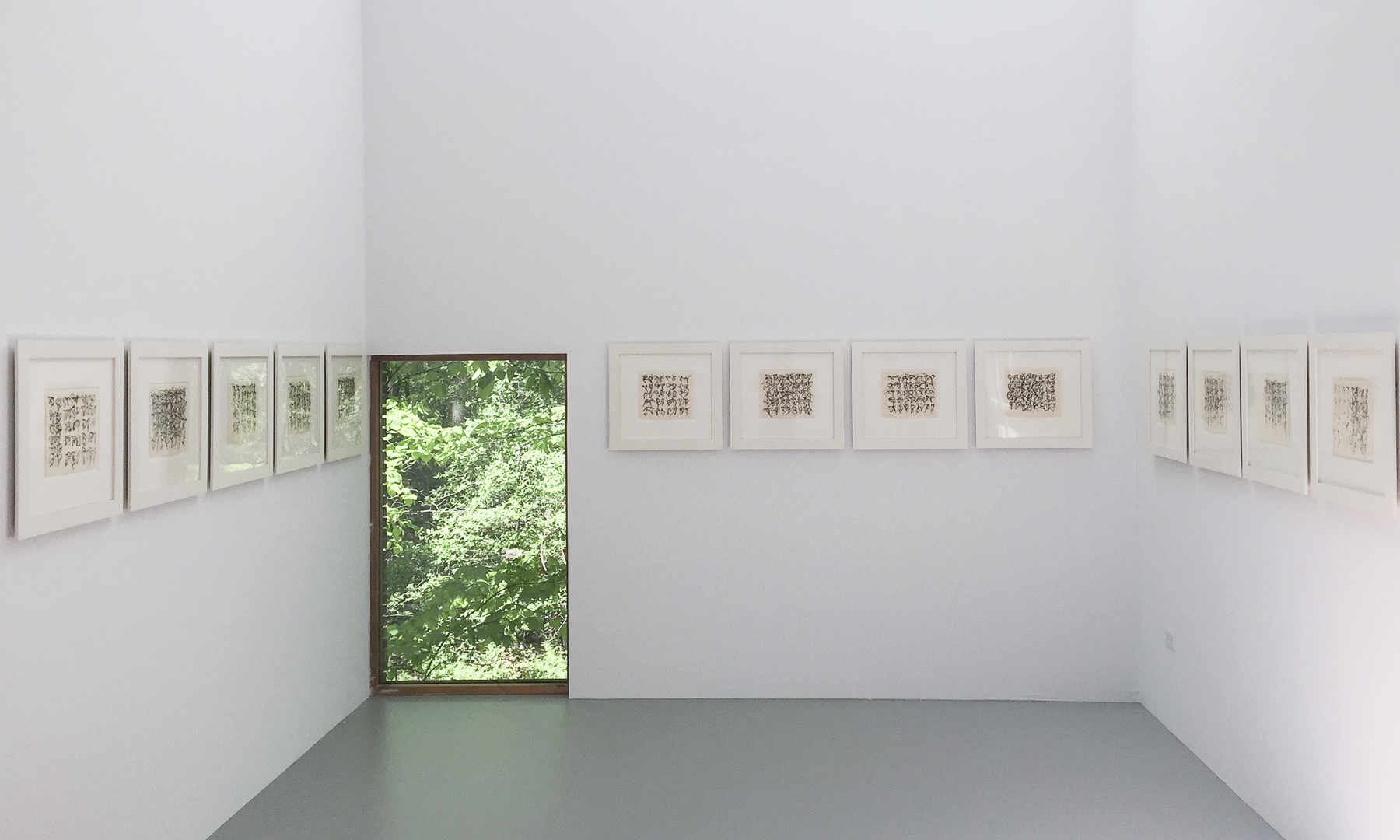 Brice Marden at 'T' Space Rhinebeck If you're seeking an authentic city getaway, there's no better place than going straight into the forest, right? 'T' Space sits in the woodlands of Rhinebeck, NY; the stunning architectural space will open its 2019 season with Brice Marden's Cold Mountain Studies. The 35 drawings were inspired by nature and echo the poetry and calligraphy of 9th century Chinese poet Han Shan. Never before exhibited in the Hudson Valley—where the artist lives and works—'T' Space's show will also be the studies' first appearance outside of an urban area. Cold Mountain Studies opens June 9th.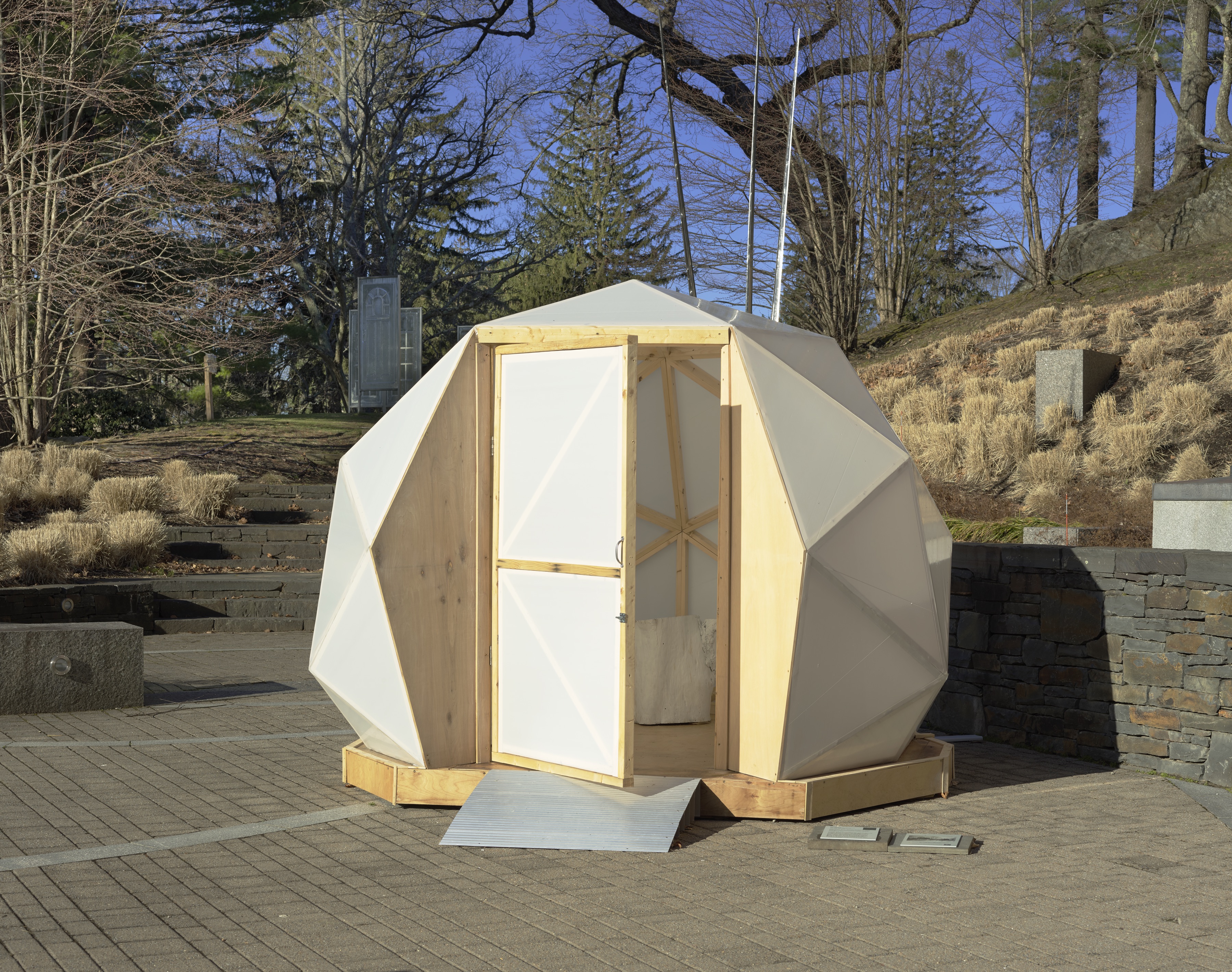 DeCordova New England Biennial 2019 In spirit of all things locally sourced, the DeCordova New England Biennial in Lincoln, Massachusetts selects its artists only from the six states that comprise the Northeast region. Featuring works across all mediums—including a sculpture garden—the biennial will run until September 15th and features twenty-three artists including Alexandria Smith and Bhakti Ziek.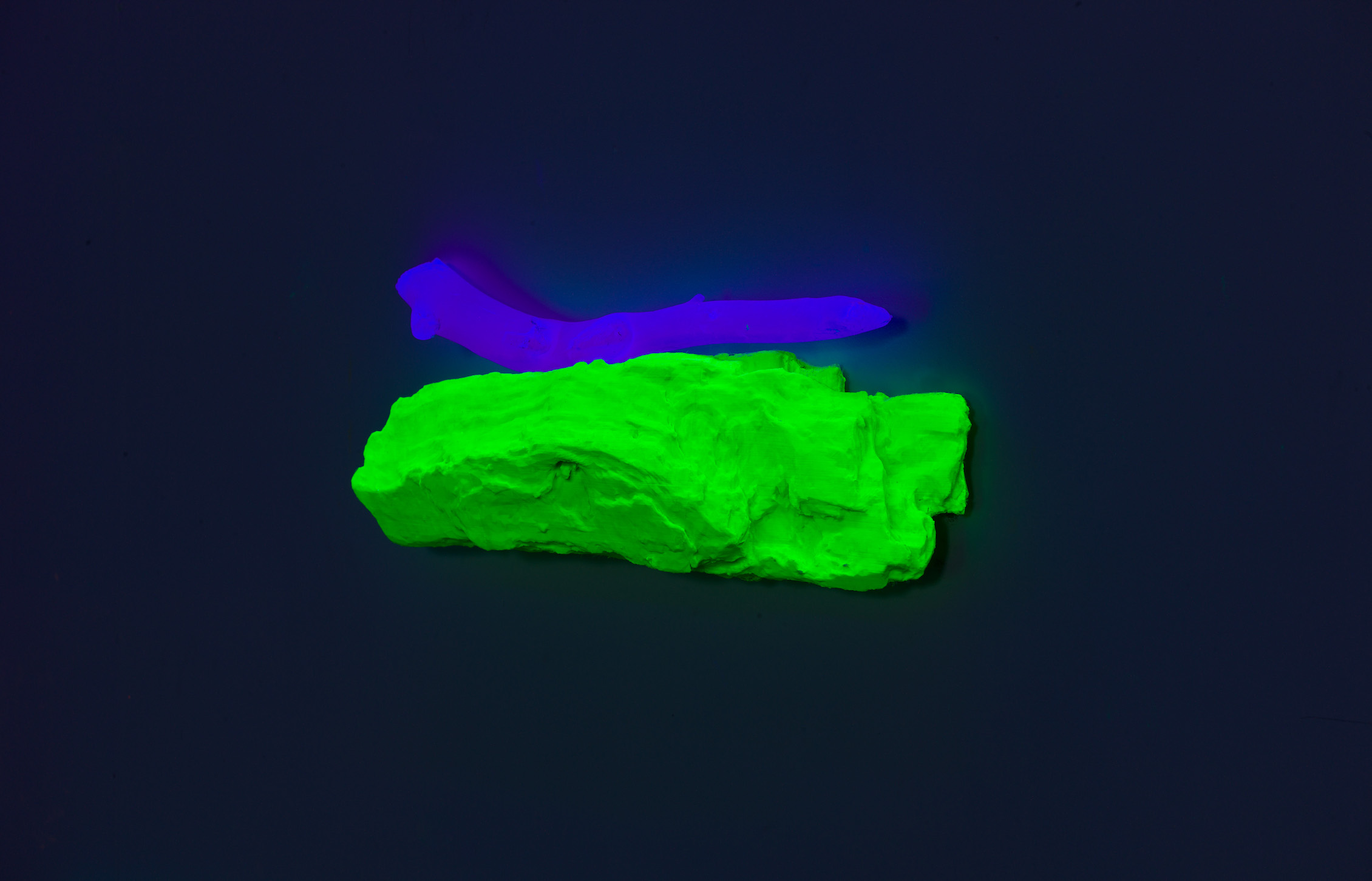 Jacqueline Humphries at the Dan Flavin Art Institute Hamptons goers, Hamptons dreamers: status aside, everyone should make their way to Bridgehampton as the Dia Art Foundation puts on a long-term view of some remarkable new work by the famed artist. Building upon her blacklight paintings and moving into the sculptural realm, the new body of work illuminates fluorescent cast objects under blacklight. The show opens June 22nd.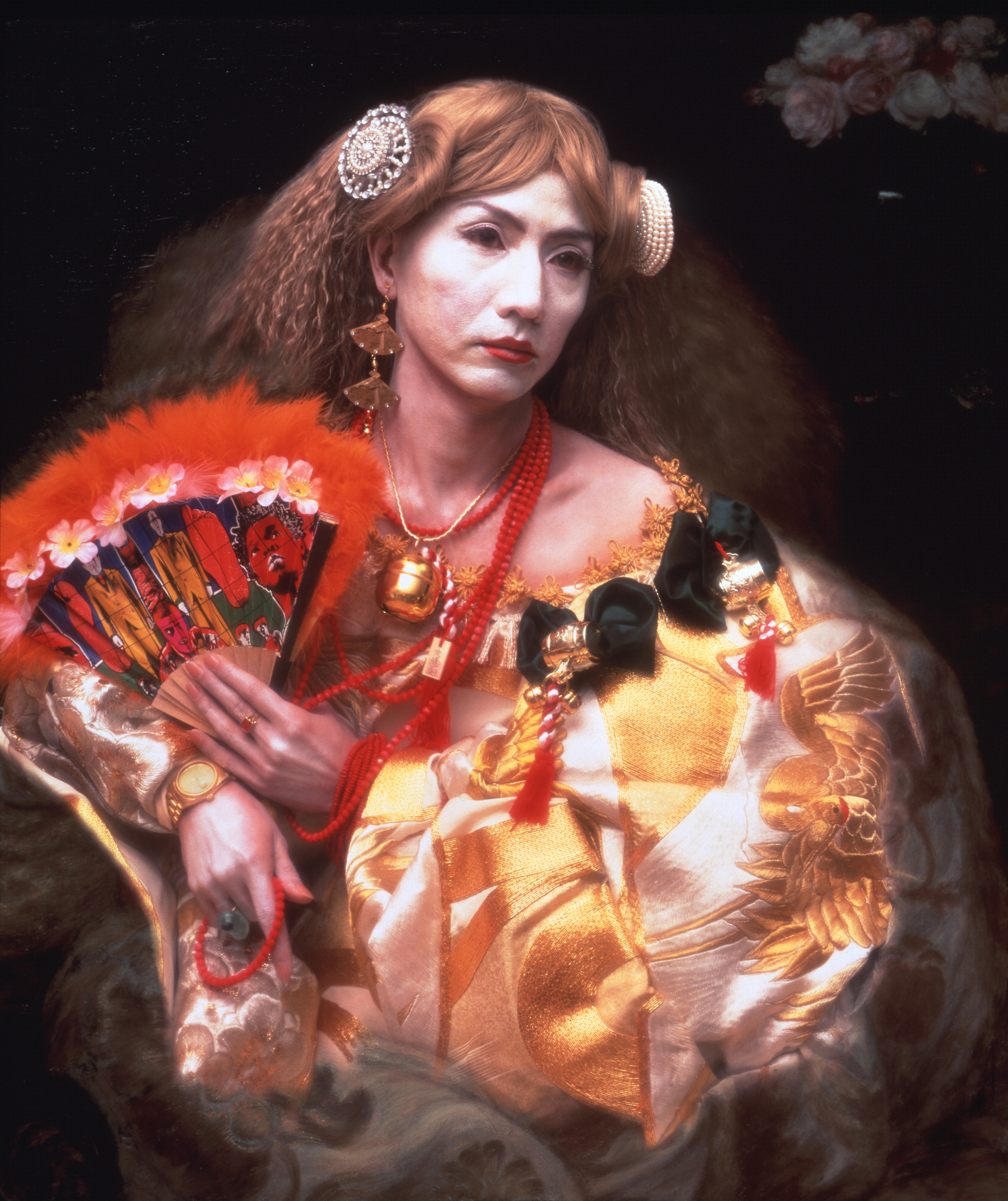 Be Seen at the Wadsworth Hartford, Connecticut's Wadsworth Museum will commemorate Stonewall's 50th anniversary with Be Seen: Portrait Photography Since Stonewall, opening June 22nd. The exhibit explores the ways in which portraiture has been used as a tool of subversion to challenge societal norms around gender and sexuality. Among the artists in the show are Patti Smith, Robert Mapplethorpe, Peter Hujar, and Mickalene Thomas.