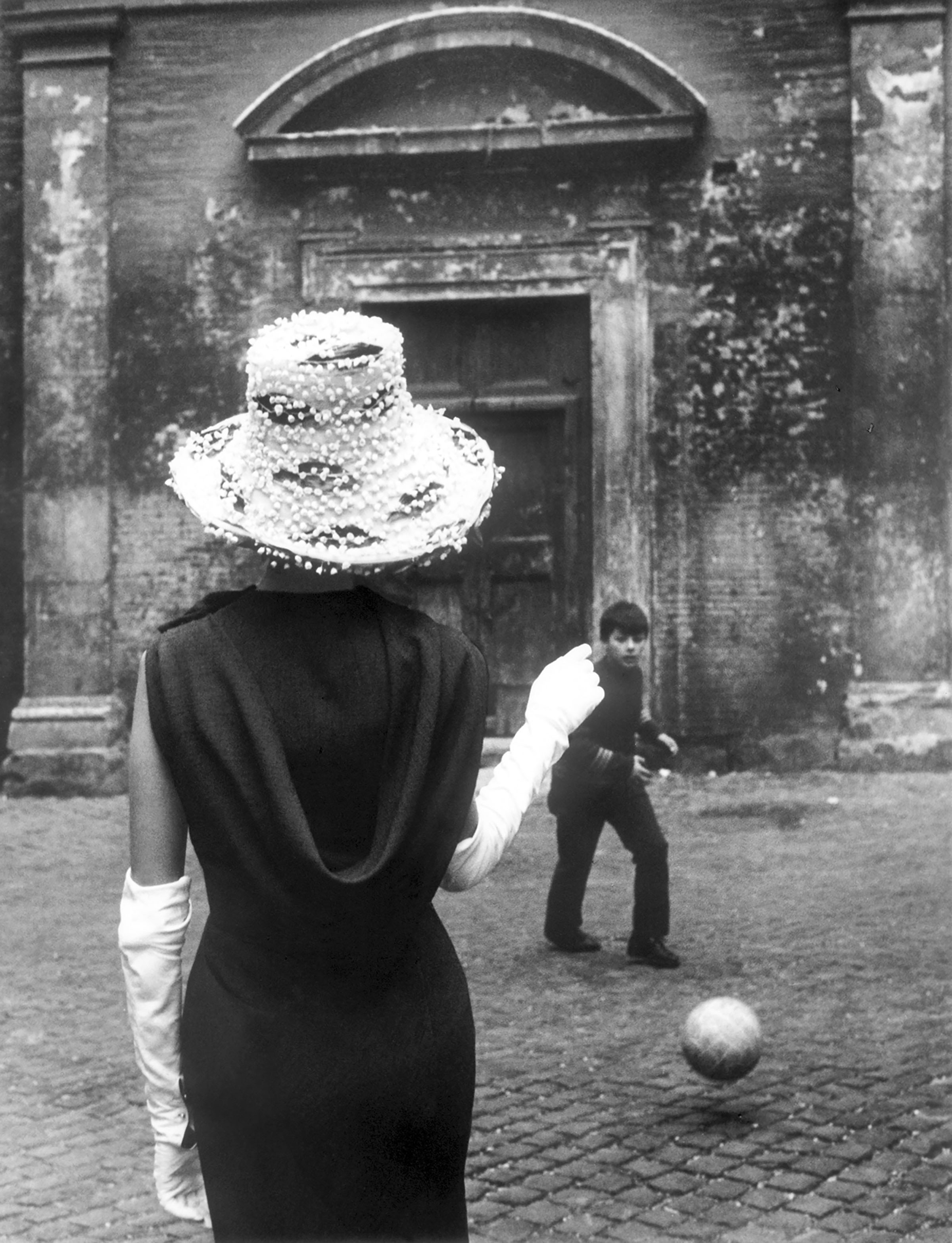 For those who don't know the name Paolo Di Paolo, he was the eye behind the lens that captured Italy's vivacious post-war spirit in the 1950s and '60s. Di Paolo's 14-year career as one of the top photographers at Mario Pannunzio's magazine Il Mondo came to an abrupt end—along with his work as a photographer—when the magazine folded in 1966. He shifted gears towards publishing and put away his archive of photographs in a cellar, until his daughter Silvia discovered it some 50 years later.
Di Paolo's work has gone through yet another discovery, this time by Gucci Creative Director Alessandro Michele and MAXXI president Giovanna Melandri. Their interest sparked the idea to publish a book of Di Paolo's work, which evolved into an exhibition that opened in April 2019. Paolo Di Paolo: Mondo perduto encompasses over 250 images from the photographer's archive, ranging from the country's recovery from World War II to intimate portraits of actors, poets, artists and other iconic personalities like Sofia Loren, Tennessee Williams, and Ana Magnani. We spoke with Di Paolo himself to talk about what this moment means for him as a photographer.
How would you describe your personal style of photography? There was a small group of "innovators" I belonged to, some fifty years ago: Antonio and Nicola Sansone, Caio Garruba, Enzo Sellerio, Mario Dondero and Piergiorgio Branzi, all contributors to Il Mondo, whose editor Mario Pannunzio viewed photography not as an illustrative tool, but as a narrative medium; that small group unfortunately stopped working when that newspaper shut down.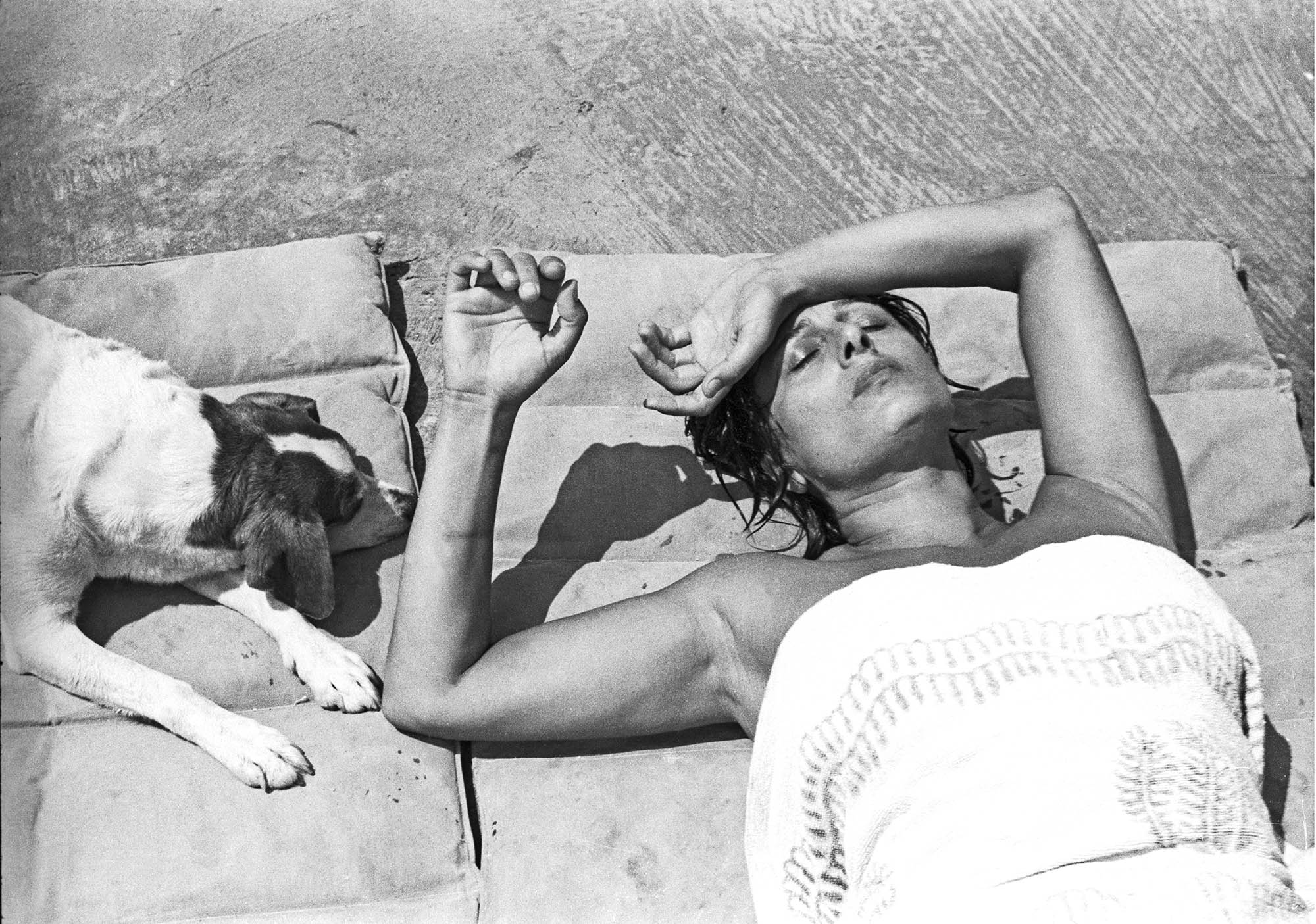 What was your reaction to Alessandro Michele's interest in your work? I'm not being modest when I say that I would never in a million years have expected an exhibition of my photographs to be a success. But I began to believe when I learned that the man behind it was Alessandro Michele. I was aware of his extraordinary ability to create new languages, interpret and anticipate trends, and somehow always cause a sensation.
Do you have a favorite photograph or subject? I could never pick just one favorite image—my favorites are those where the human element really stands out. Basically, the ones that tell a story rather than just offering an image to illustrate something, so the family of farmers discovering the sea, workers coming back from the job on the train, the poor child in tattered clothing, the modest woman at the funeral of Togliatti the political leader. But also some of the scenes of aristocratic life where people not only play roles showing that they bear the weight of being members of the elite, but also express their human sides, even though it may be difficult to relate to them.
What was your initial reaction when your daughter Silvia discovered your work? Were you eager to return to photography after so many years? When my daughter discovered my professional past, at first I tried to pass it off as no big thing; I told her that I'd needed to earn money, and just as I'd had other jobs—I also created window displays—I'd done some photography. But I gave in once I saw that Silvia had insight and she felt that my photographs shouldn't be kept down in the cellar.
Paolo Di Paolo: Mondo perduto, curated by Giovanna Calvenzi and sponsored by Gucci, is on view at the Museo nazionale delle arti del XXI secolo (MAXXI) in Rome through June 30, 2019.