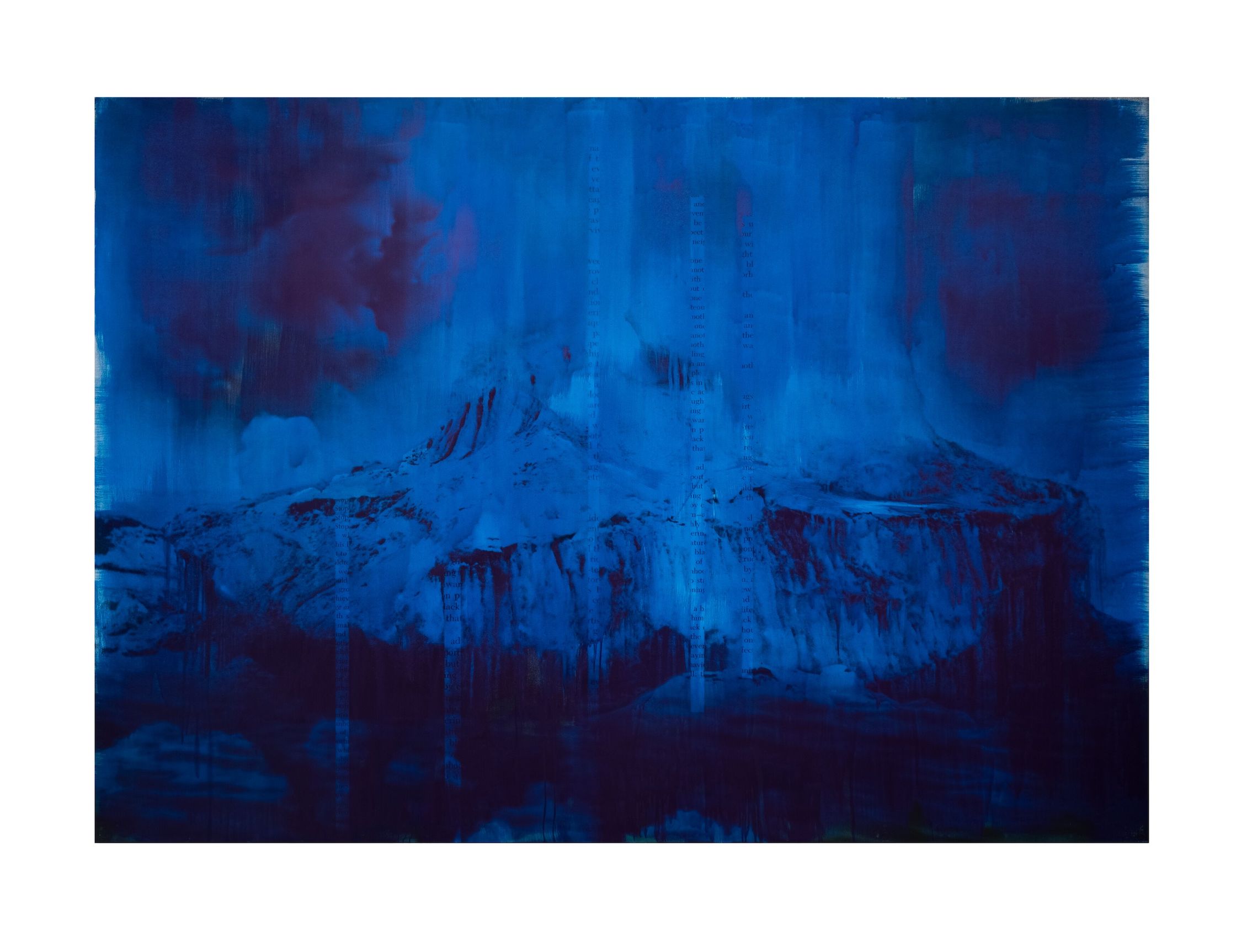 Lorna Simpson. Darkening at Hauser & Wirth Artist and recent J. Paul Getty Medal recipient Lorna Simpson returns to New York for a victory lap at Hauser & Wirth. Her solo exhibition, Darkening, promises a new, foreboding body of work that seems to pick up where Unanswerable, her 2018 show in London, left off. We look forward to working through the paradoxes. The show runs through July 26.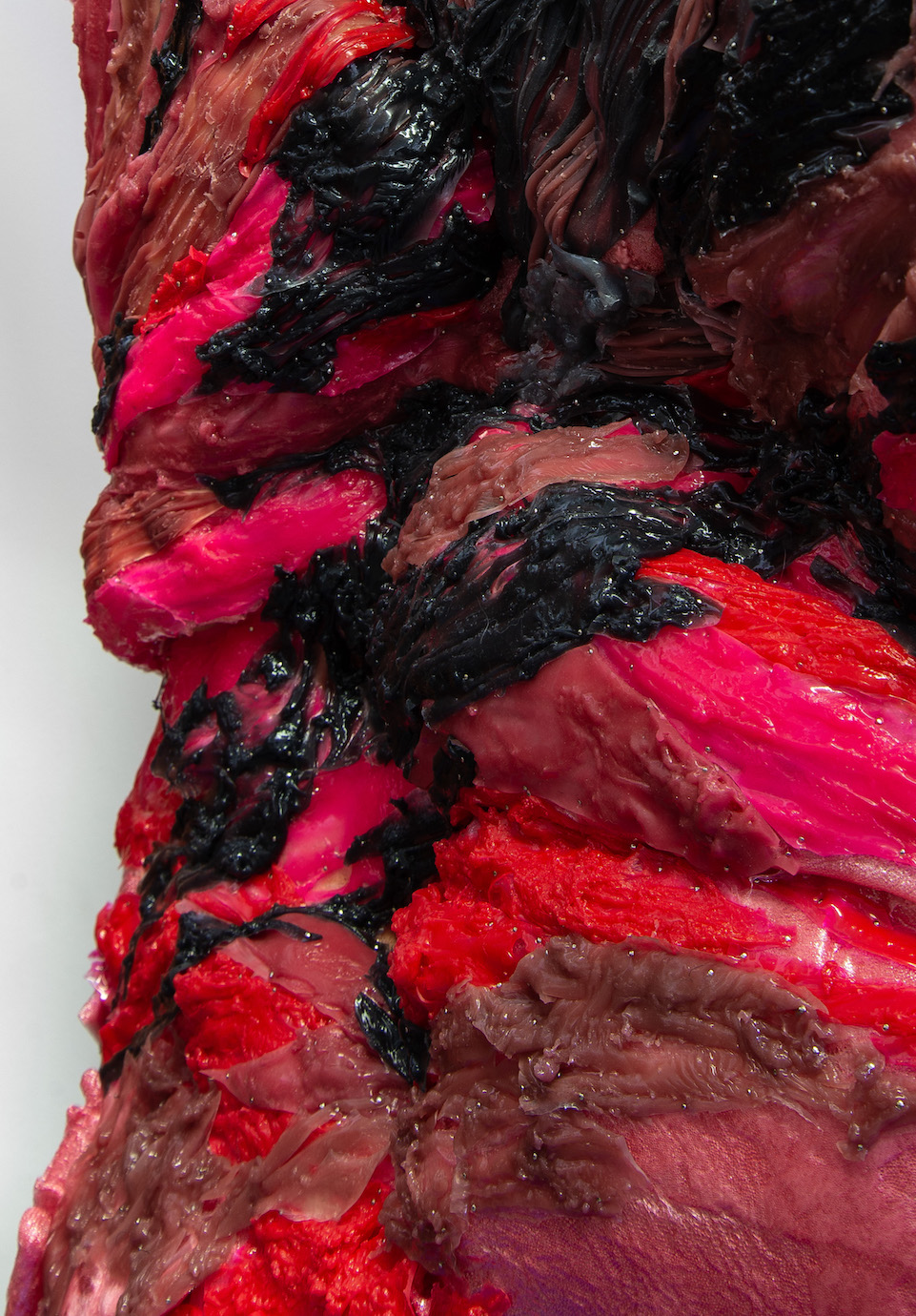 Doreen Garner: She Is Risen at JTT In keeping with the age of God is a Woman and just in case you're feeling particularly holy, JTT opened on Easter with Doreen Garner's She Is Risen. Garner is known for fusing painting, sculpture, and performance to explore where history, power, and violence meet on the body via beauty or medicine. The show's central piece is an American flag made of stitched brown silicone flesh and encased in a large plexiglass vitrine and hanging from the ceiling. She Is Risen expands on Garner's questioning the history of pain in America, specifically its medical experimentation on black women.
David Shrigley: FLUFF WAR at Anton Kern Anton Kern presents David Shrigley's FLUFF WAR, running now through June 15. Enter the world of this cheeky misnomer as the eponymously titled piece is a hundred-square foot-enclosure akin to a miniature soccer stadium. The piece is shown alongside two neon sculptures offering contradictory rules for its viewers, as well as 100 new drawings by the British artist.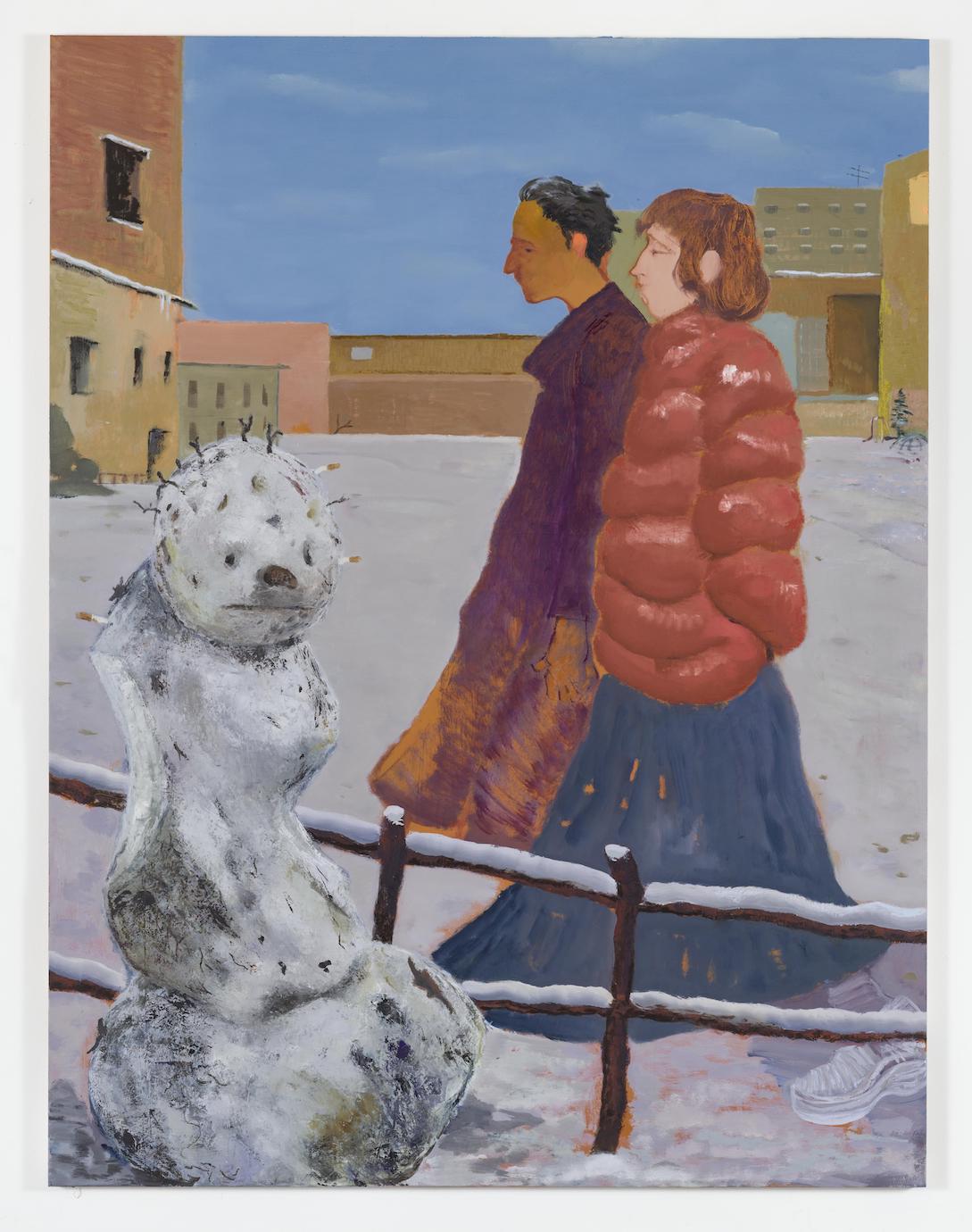 Sanya Kantarovsky: On Them at Luhring Augustine Tragicomedy is in, no? If not, Sanya Kantarovsky is about to debut the trend at On Them, his first solo show with Luhring Augustine. Featuring vignettes of a strange group of real and imagined subjects, the New York-based painter's work combines an anguished killer, a hospice patient, a headless infant accordionist, and a disenfranchised snowman in one painting. On Them is an exploration, staging the gravity of bearing witness against the pleasure of looking.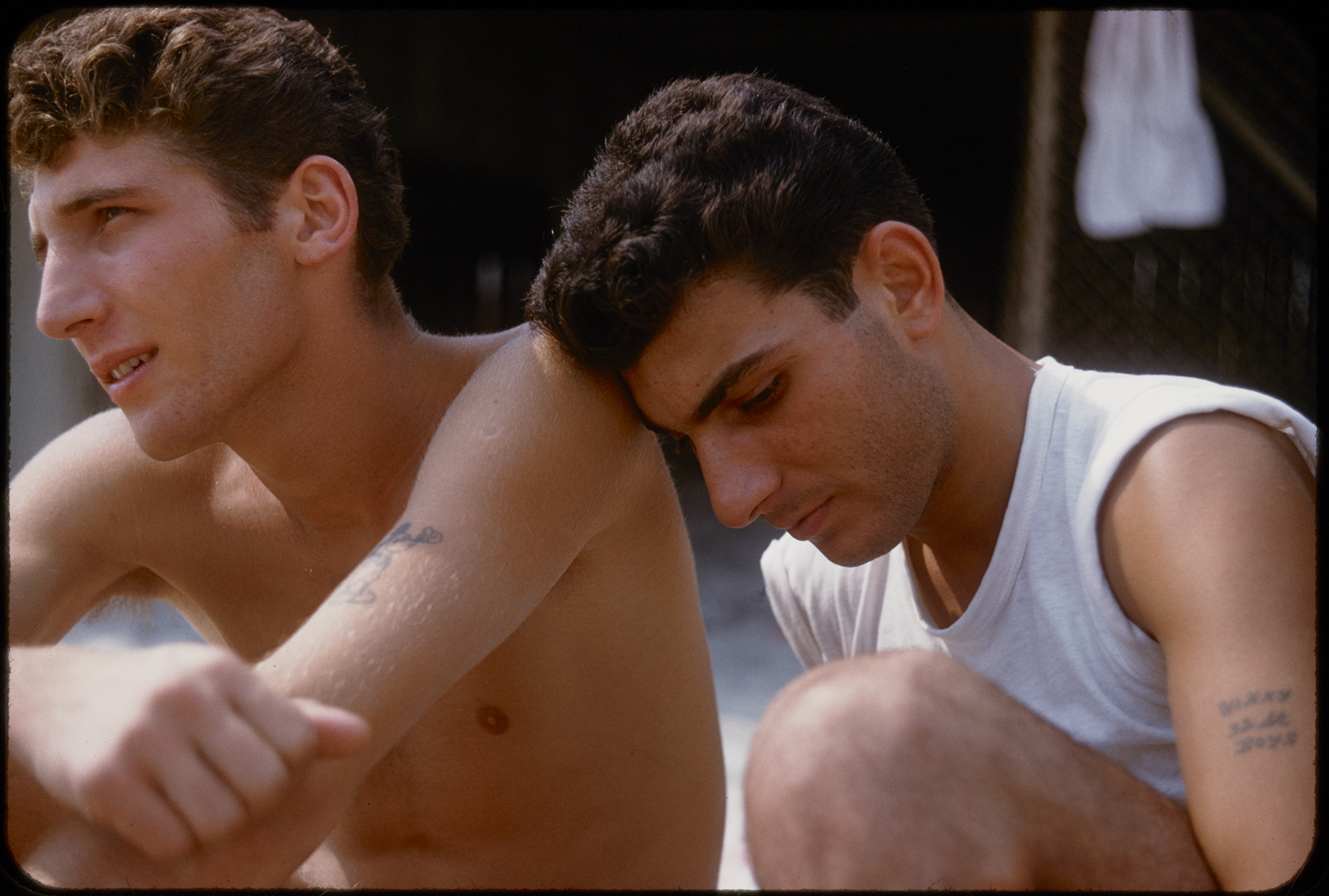 Garry Winogrand: Color at the Brooklyn Museum In a rare display of the famed photographer's color photographs, the Brooklyn Museum presents seventeen projections of over 450 photos by the late 20th century artist. Beginning with the artist's earliest color work on the boardwalks of 1950s Coney Island ,through his striking portraits and still lifes of the New York City streets, the exhibition continues the museum's efforts in canon-expanding shows.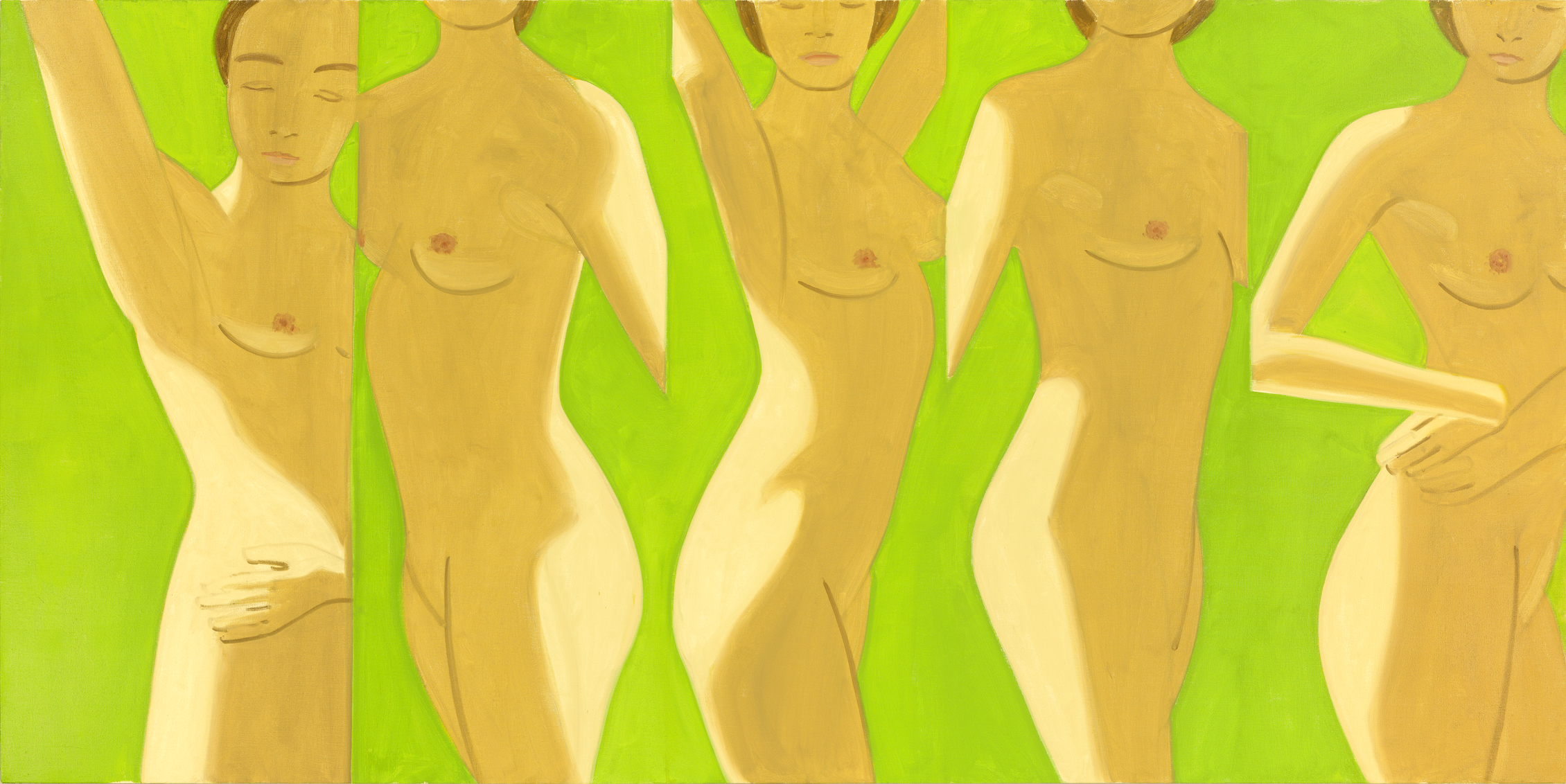 Alex Katz at Gavin Brown's enterprise Now in his 90s, Alex Katz remains one of the most celebrated painters of modern life. His newest show is on view at home in New York at Gavin Brown's enterprise. Telling the story of a year in the artist's life, the show finds Katz painting landscapes from the edge of his home in Maine, as has been commonplace in his work. This time, though, his elegance remains, but Katz finds himself amidst the tempest.
Ansel Krut: Back to Back Balloons at Marlborough Gallery Marlborough Contemporary presents Ansel Krut's Back to Back Balloons, where the London-based artist puts forth work that may be a transition of sorts, using acrylics as opposed to his general choice in oil paints. His deeply held traditionalism takes a backseat in the show as he accepts "cruder," more forthright effects. The show will run through June 15.