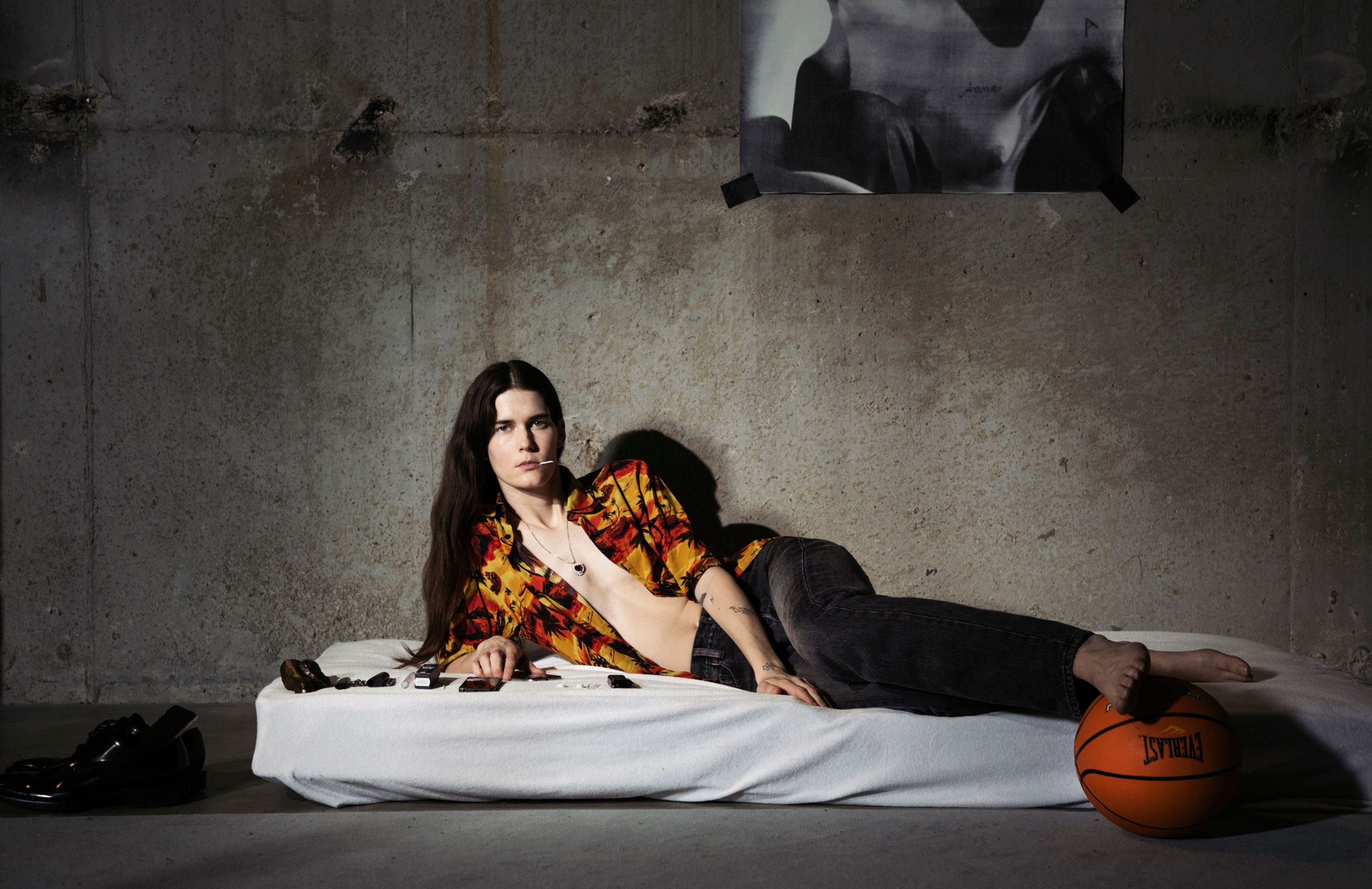 Anne Imhof: Sex is a feast for the senses, just maybe not the kind of feast that we are used to. An artist whose first performance was a staged boxing match, many of Imhof's references come not from an art historical canon but from music, fashion and daily life. The score makes the piece and is operatic, melancholic and laced with heavy metal. Imhof directs her team via text as they spontaneously react to the energy in the room. The mood is dark, dominant, chaotic and sexy as the audience is at once involved and lost in the performance.
The industrial beauty of the Tank space at Tate Modern is covered with bunches of dead roses, metal platforms, mattresses, vapes, guitars and speakers, as well as Imhof's striking art works, some attached to the walls with gaffer tape. Bare mattresses, smashed phones, bent spoons, candles, metal t-shirts and Balenciaga trainers—the ephemera and costume of Anne Imhof: Sex is the stuff of the young, maybe of the nihilist, but there's something deeper going on.
In the past, Anne Imhof's performances have been accused by some of being purely for a generation of people who are currently in their twenties, but the queue for returned tickets that snaked up the ramp of the turbine hall was made up of all ages and all genders.
On entering the Tanks, Tate Modern's dedicated performance space, it was hard to figure out where to go or how you got there. Some doors were open but only for performers; others you could pass freely through, but there was very little happening when you got there. The audience were rushing from room to room as thumping, music echoed from somewhere, somewhere you couldn't get in to. People were confused and panicked. Despite the performance lasting four hours and us being about twenty minutes in, people were already concerned that they had missed it.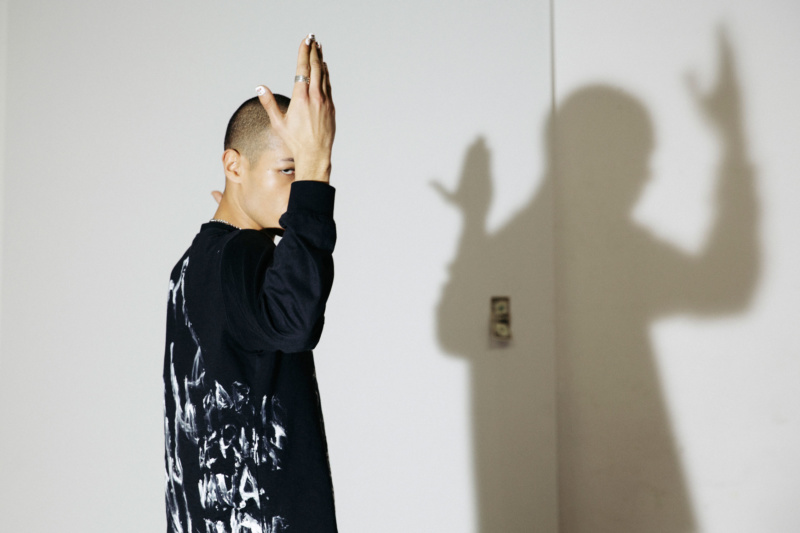 Before long, Imhof's performers were charging through the crowd, herding us like sheep and holding us in long, intimate and hostile gazes. Once we were where they wanted us, the music crept through to our space and Eliza Douglas, the artist's partner and muse, was standing on a high walkway, singing. Emotion stilled the room with a song of loss and of deep sadness in her low, velvety voice. The performers, smoking vapes, moved with each other and staring at each other writhing on mattresses.
Voyeurs of voyeurs, we were rapt. The music composed by Douglas and Billy Bultheel drew us from scene to scene, some sexual and some emotional, all of them at a high level of intensity. Couples clutched each other and friends were separated as they were guided through the action, from the operatic dominance of the auditorium to the sad frustration of the exhibition space. Groups or single dancers staged scenes, engaging and rejecting the audience at will. Imhof played with us. As an audience, we were powerless, but there was something satisfying in submitting as we looked but couldn't touch.
As the performance culminated, the dancers burned bunches of flowers, melted candles, moved in dance formations with a stunning grace and beat themselves against the padded pillars of the tanks as the music built. Was it an orgasm or a breakdown? Could it be both?
Many artists explore how we interact with new media and the internet, but they all focus on the intangible space it exists in. Imhof showed us the other side of the coin, in lament for a generation hazed by politics, faced with a future people claim doesn't exist and existences that take place in digital space, in cities that are unaffordable to live in. The results were compelling, confrontational and profoundly moving. These are angry times and we are lucky to have Imhof to articulate the sense of foreboding that many people try to permeate—with few managing to get through.