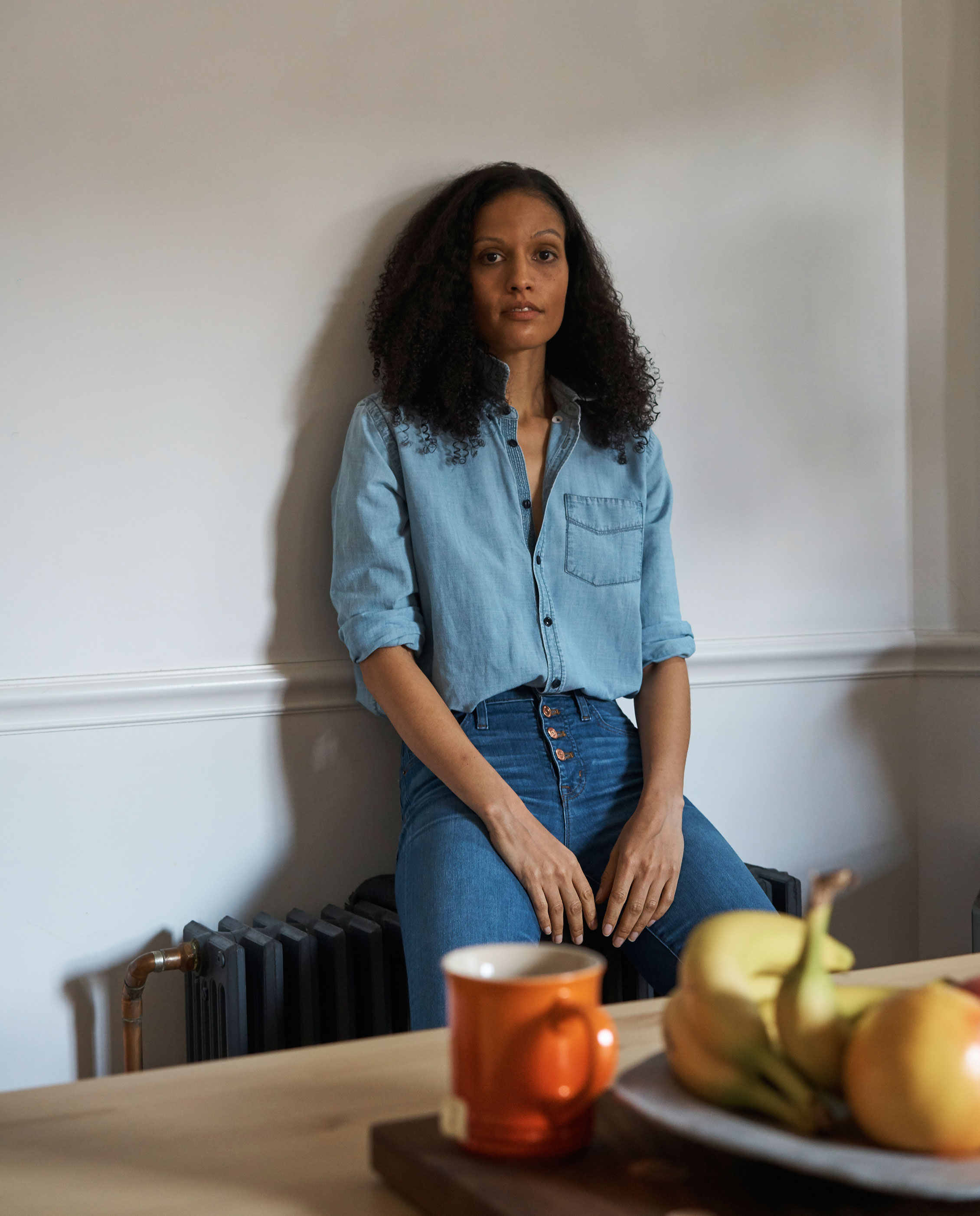 Conceptual artist Jessica Vaughn uses the readymade tradition to confront issues of representation and documentation inside quotidian American infrastructure. Her familiar pieces examine both micro and macro power hierarchies within institutions of labor. The Brooklyn-based artist keeps coming back to data mined from her hometown of Chicago, reasoning, "It is important for the materials to relate to a specific social history I can speak to."
Duchamp's readymade model dictates re-contextualization. Vaughn's materials require economic re-evaluation. Finding poetic space within the rigid bureaucratic systems of manufacturing entities, her research-heavy practice tests which lines to structures of power remain open, pointing to the ever increasing cracks in the master narrative.
Last year was a whirlwind for Vaughn who ended 2018 with her first international show, "Exit Strategy" at Emalin in Shoreditch, London, after a homecoming at Expo Chicago in September. The artist ended 2017 with her first solo exhibition "Receipt of a Form" at Martos Gallery in Chinatown, Manhattan, where she is currently represented. Her debut featured a large wall installation series titled After Willis (Rubbed, Used and Moved) (2017), displaying rows of decommissioned upholstered bus seats from the Chicago Transit Authority which she acquired directly from CTA subcontractors. This sort of investigation to locate expressly specific works is essential across her practice. Though, she admits, "I don't need the audience to know that it is a Chicago seat from 1998 to 2011," a year that saw more than 532 million in ridership alone.
In a series of works riffing on the idea of detritus, she shifts discussion from statistics surrounding public usage to records left by industrial waste. The artist adheres scraps of seat upholstery, freshly patterned in an internationally ubiquitous transit motif, to plexiglass and lays the abstractions unceremoniously on the floor. Acutely aware of the solemnity gallery space can signify, by using discarded byproducts Vaughn puts focus on the periphery. "I am drawn to the particulars of how things are made—what constitutes the entirety of a material and how this is directly or indirectly related to the final outcome of how we all live with this material."
After studying for her MFA under the late Terry Adkins at the University of Pennsylvania, Vaughn spent a year making the commute from Philadelphia to a fellowship at the Queens Museum before moving full-time to New York in 2012 to participate in the Whitney Museum's Independent Study Program. At her studio in Brownsville, the artist demos exhibitions via models and mockups. The multi-disciplinarian works in whatever mode best suits the project. "If it's about sculpture, then I work with sculpture; I don't think about sculpture with a capital S," she explains.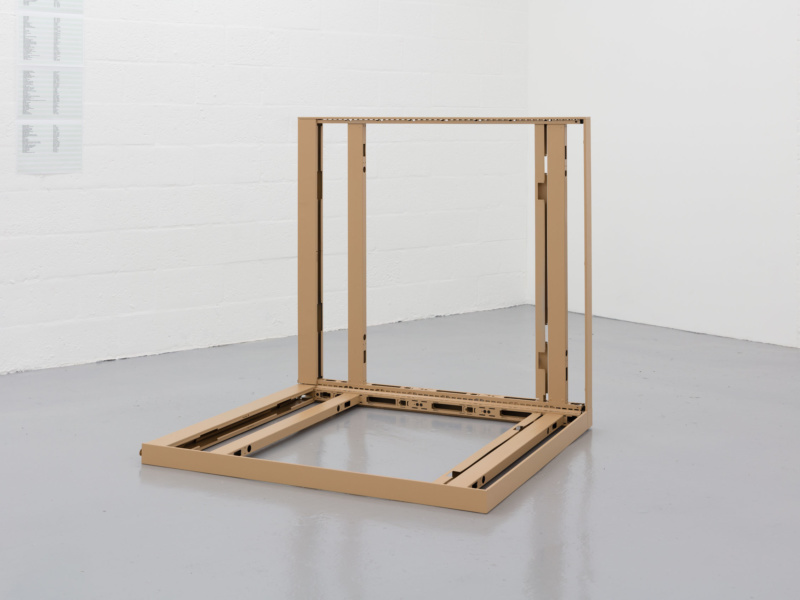 Vaughn's latest sculpture, Depreciating Asset: Variable Dimensions (2018) from "Exit Strategy," follows commuters into the workplace. Comprised of the metal-framed guts of office cubicles, the upturned structural components lie on their side, not so subtly upending bureaucratic design. By sourcing through pre-existing partition production for this piece, contractors are made into unwitting collaborators. Nodding to Sol LeWitt's Incomplete Open Cube series (1974)—his 122 systematic formulations of incomplete cubic sculptures—Vaughn utilizes minimalist convention to undermine our established hierarchy of material value, not unlike Donald Judd did with cheap concrete and aluminium.
Refracting multiple lines of inquiry inside some pretty poker-faced works, Vaughn's interventionist practice furnishes few clues, prompting broad questions like, "What narratives do objects carry and how can they open up the record?" Martos Gallery Director Ebony L. Haynes notes, "In today's context, Vaughn's work is increasingly crucial to a discussion that leans dangerously close to stasis or even regression."
Vaughn will realize her biggest show yet this fall with her first museum exhibition at the cavernous Dallas Contemporary.