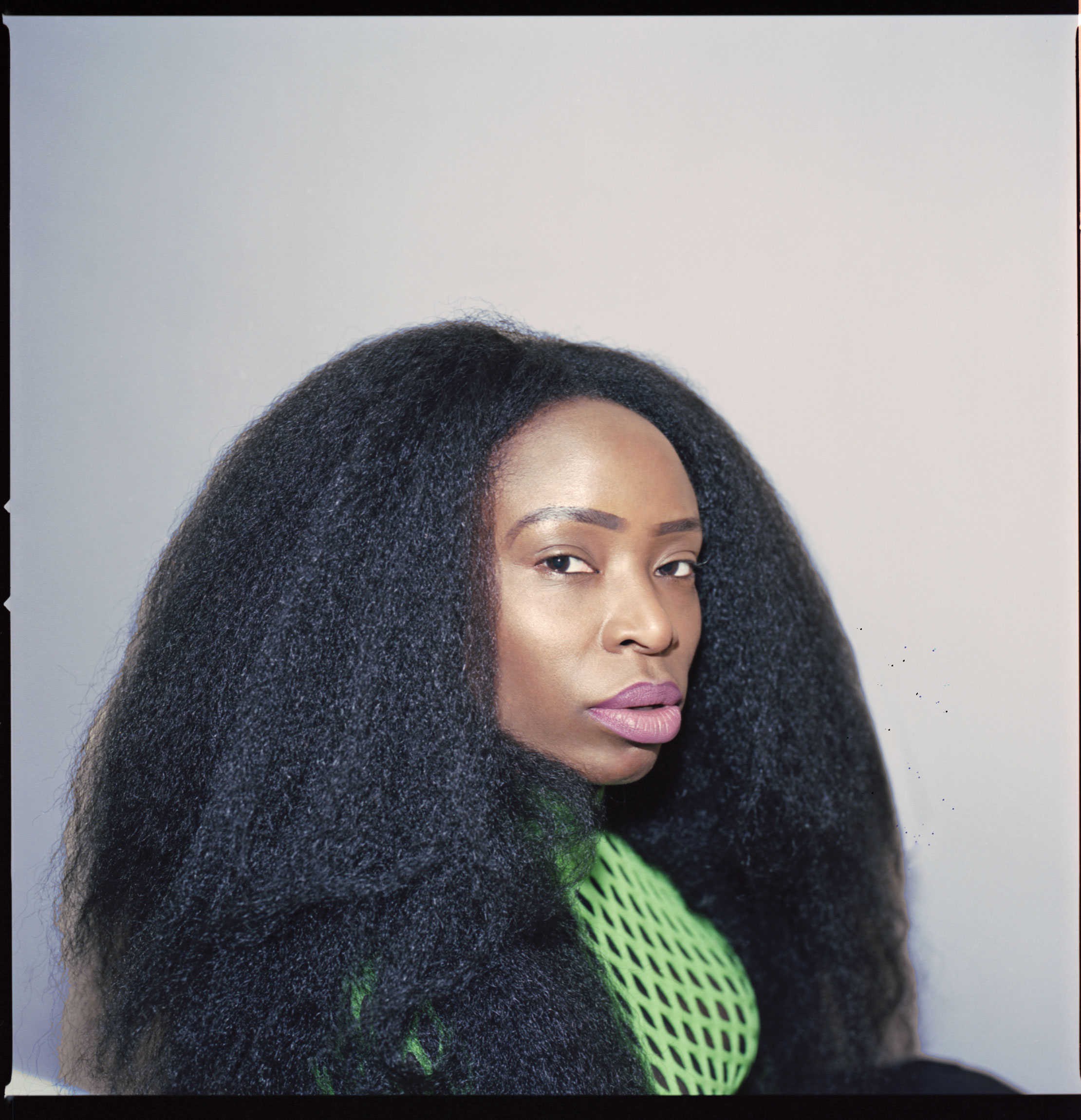 Filmmaker Jenn Nkiru blew up in 2018. Her visual language has captured the moment by combining found footage, assemblage and a surrealist dreamscape-infused aesthetic that seeks to redefine the way we see blackness.
June saw the release of Ricky Saiz's video, Apeshit (2018), for Beyoncé and Jay-Z's joint project The Carters—and for which Nkiru was a second unit director. Shot in The Louvre in Paris with choreography by Antony Gormley collaborator Sidi Larbi Cherkaoui, it has been heralded as a cultural touchstone. In September, Nkiru's short Rebirth is Necessary (2017) was released. A meditation on blackness, Rebirth is Necessary is a manifesto of a film celebrating Nkiru's heroes.
Our interview takes place just before Christmas and as London slowly shuts down around us, Nkiru is working right up to the last minute. "It's like waiting for a bus and then 10 come at once," she says. "I struggle to say no because—how could I work for this amount of time and say no now?!"
Born in Peckham, South London, Nkiru was surrounded by an array of cultures, with neighbors from the Côte d'Ivoire, Colombia, Vietnam and the UK. She recalls being inspired by hearing music from all these places. Inspiration still always starts with a track. "You hear music and you hear people enjoying themselves and you imagine what that enjoyment is," she explains. "Sometimes at night you would hear all these different cultures interact. I have always liked sound or noise; it gives me comfort." At 20, she left London to study at Howard University, where she furthered her love for cinema, especially African cinema. The school offered a depth in the field that would have been difficult to find in the UK.
Nkiru's short En Vogue (2014) features artist Arthur Jafa as second unit director, his presence putting Nkiru in salubrious company. In the last year, she has also made videos for Kamasi Washington and Neneh Cherry, cementing her place in a cultural movement that connects to a lesser- explored literary and spiritual canon relating to blackness and black heritage.
It's an aesthetic that rejects outmoded stereotypes and taps into a less superficial viewpoint speaking to, as Nkiru calls it, "the black interior." Some have called it Afrosurrealist, some Afrofuturist, but its roots trace back to the likes of Funkadelic, Alice Coltrane and the Black Arts Movement, remixing these elements for our times. These ideas are summed up in Rebirth is Necessary, a cavalcade of audio, visual and philosophical references.
"Rebirth is Necessary is so layered and loaded," Nkiru explains. "To me, it's my dearest piece of work to date. It came at a time when I was frustrated as an artist; I wasn't really being given the opportunity to make the works that I wanted to make using the language and approach I wanted to use. There wasn't that level of confidence in my work."
What felt like a gamble to Nkiru has paid dividends, and she is now getting to make the work she wants. Her upcoming commission with Gucci for Frieze's inaugural Los Angeles edition, BLACK TO TECHNO, running February 15–17, explores the roots of techno music in Detroit. She terms it an experimental documentary short. "Music heads know that techno is a black sound and that it started in Detroit," Nkiru states. "I'm looking at techno and its relationship to Berlin, as well, and from an Afrological standpoint, not just asserting techno as a sound—but also something that is sonic, geopolitical and racial."
Whatever she does next, it will be true to her vision. Is there one story from her journey she is dying to tell? "I don't have that single burning story over everything else that I want to make, but I do have a single feeling that supersedes everything else I want to express." When pressed, Nkiru refuses to be drawn on the specifics of the feeling she drives to embody or the precise message she wants to convey, but what she maintains is her passion for getting her work to be seen. "I am being led instinctively but at the same time I want to affect so many realms—I want to do commercials, I want to do music videos, shorts, feature films. I don't want to pigeonhole myself by using one medium. For me, the biggest thing is the message."