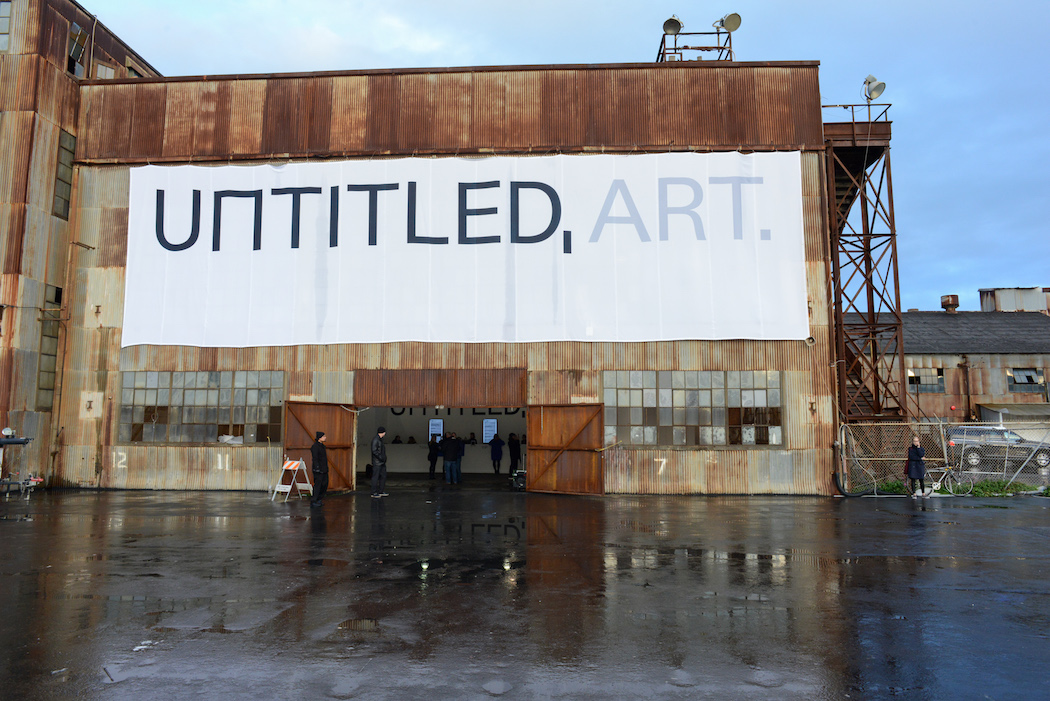 For its third iteration as a Bay Area art fair, UNTITLED returns to San Francisco with the same "something for everyone" approach to its holdings. While FOG, the locally born, blue-chip fair carries hefty price tags, the works at UNTITLED are decidedly more approachable for the up-and-coming collector. Below, spanning lithographs and polaroids of major artists and full-bodied works by the more emerging and mid-career, are 10 of our favorite works that ring up at $10,000 or below.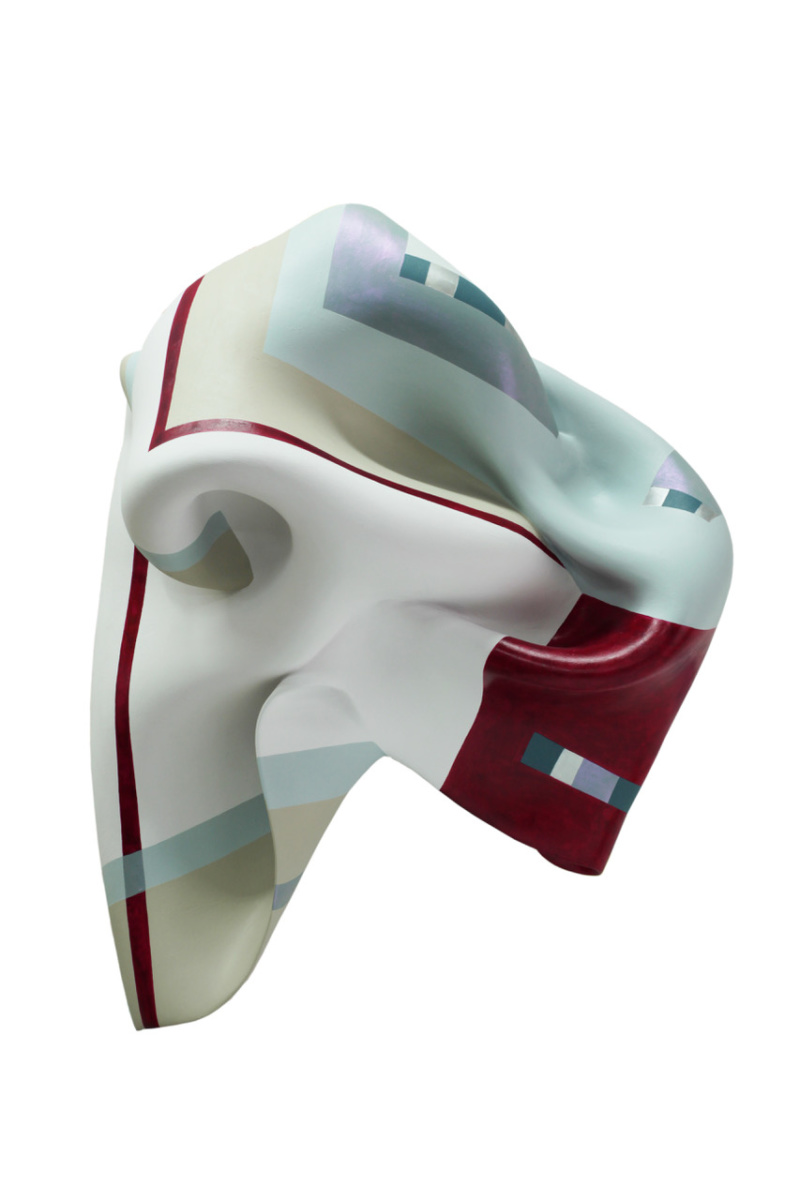 1. Marela Zacarias's Atl, 2019, $6,900 Despite being sculpted from rock-solid plaster, Marela Zacarias's wall-mounted sculptures mimic and interrogate the qualities of fabric—its sinuousness as it bunches and folds, and the family history it carries in its patterns. As an artist of Mexican-Lebanese descent, Zacarias pays homage to textiles of the Mediterranean with her painted geometric patterns.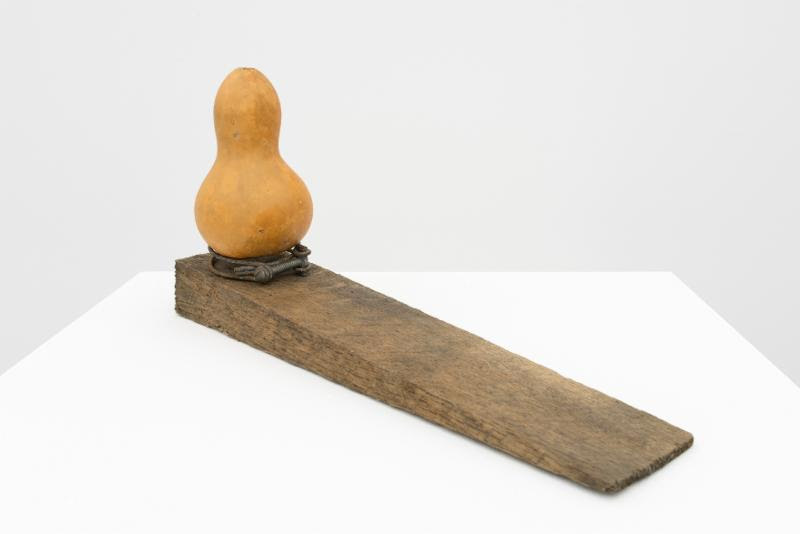 2. Virginia Overton's Untitled (gourd stand), 2019, $2,500 With its source material collected from junkyards and construction sites, Virginia Overton's sculpture achieves a kind of alchemy: two pieces of erstwhile garbage combine, and a new weird and wonderful thing is born. All sales of her sculptures at the fair benefit The 500 Capp Street Foundation, the former home of the late David Ireland that's been preserved and rehabbed into an exhibition space.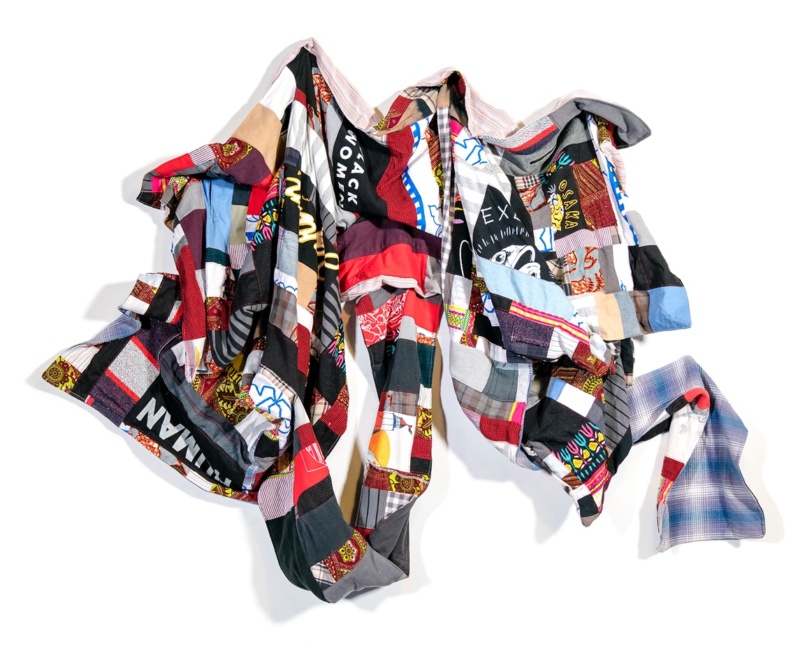 3. Basil Kincaid's Self Portrait #2, $10,000 Like Zacarias, Kincaid looks to the power of fabric, often donated or found, as a means of generational storytelling. Paying homage to the black American familial tradition of quilting, he's referred to this body of work as a "metaphysical collaboration with his ancestors," reviving their legacy and applying it to our current place in time.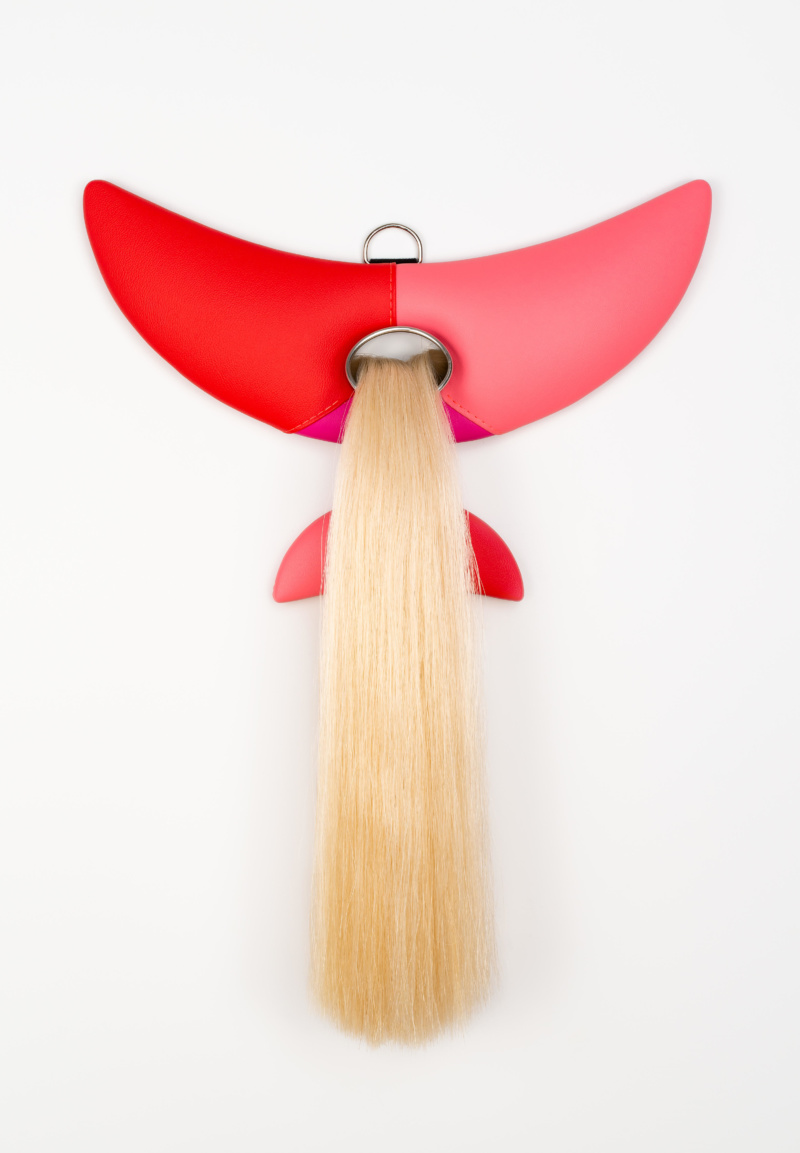 4. Trish Tillman's Nightglow, 2019, $3,500 Tillman's sculptures look strikingly familiar, like ancient suits of armor or tribal masks flattened and mounted to the wall. The works' very contemporary air comes from her use of neon-colored vinyls, allusions to body piercings and chains and the occasional mane of blond hair, seen here almost as a provocation—almost like a pointed tongue from a pair of red lips.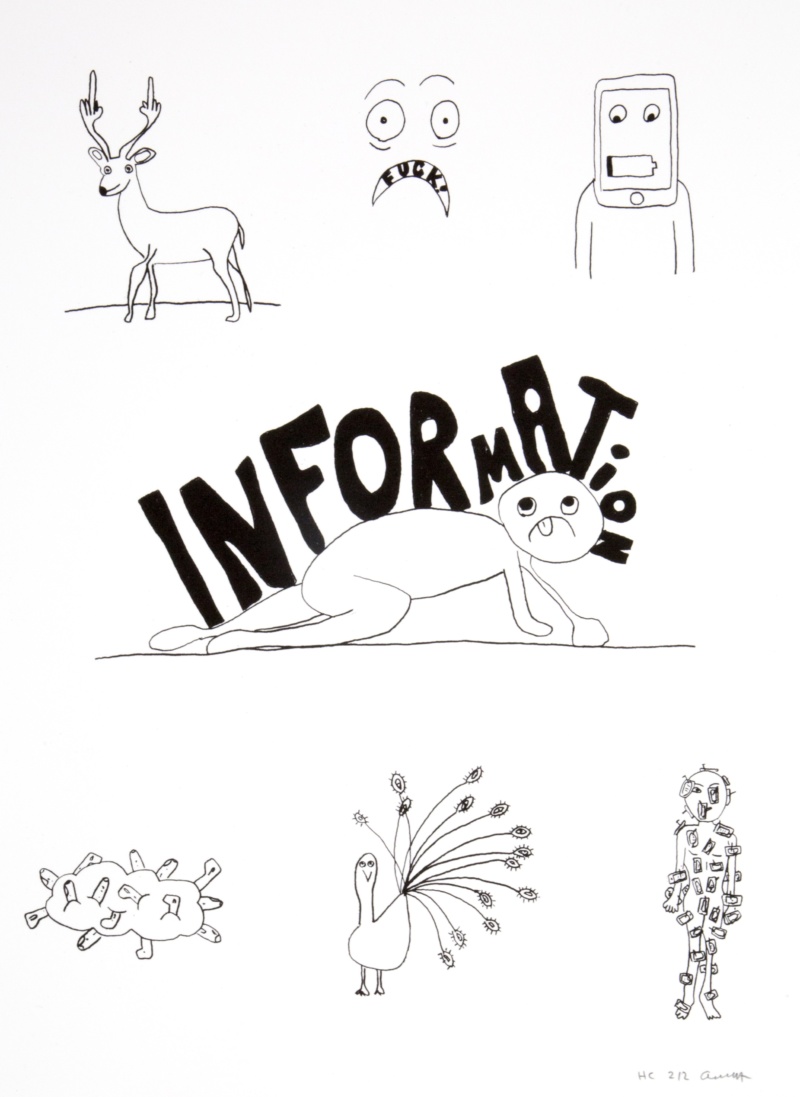 5. Olaf Breuning's Random thoughts about life 6, 2018, $700 Since the 1960s, the likes of Joan Miró, Henry Moore and Francis Bacon have gone to the Barcelona-based print shop Polígrafa Obra Gráfica for its etch-, lithograph- and woodcut-making machinery and expertise—resulting in unbelievably affordable works by blue-chip artists. For the shop's first outing to UNTITLED SF, the booth abounds with its latest artist collaborations: lithographs by such greats as Carlos Cruz-Diez and Julio le Parc for under $10,000, and cartoonish social commentary by Olaf Breuning.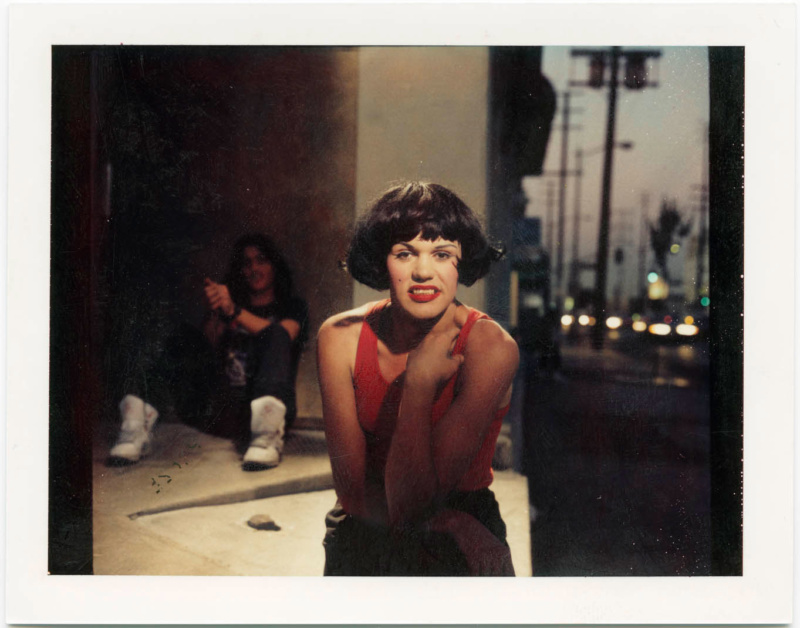 6. Philip-Lorca diCorcia's Untitled, no date, $4,000 Mega-gallery David Zwirner devoted its booth to works by Philip-Lorca diCorcia, showing a 30-year span of the acclaimed American photographer's career. The subjects range from the suburban landscapes of his native Hartford, Connecticut to portraits of the male prostitutes of Los Angeles, and the prices span a wide range as well: while the largest photos in the booth can go for up to $75,000, his Polaroids, which correspond with the larger works, are a much more affordable $4,000.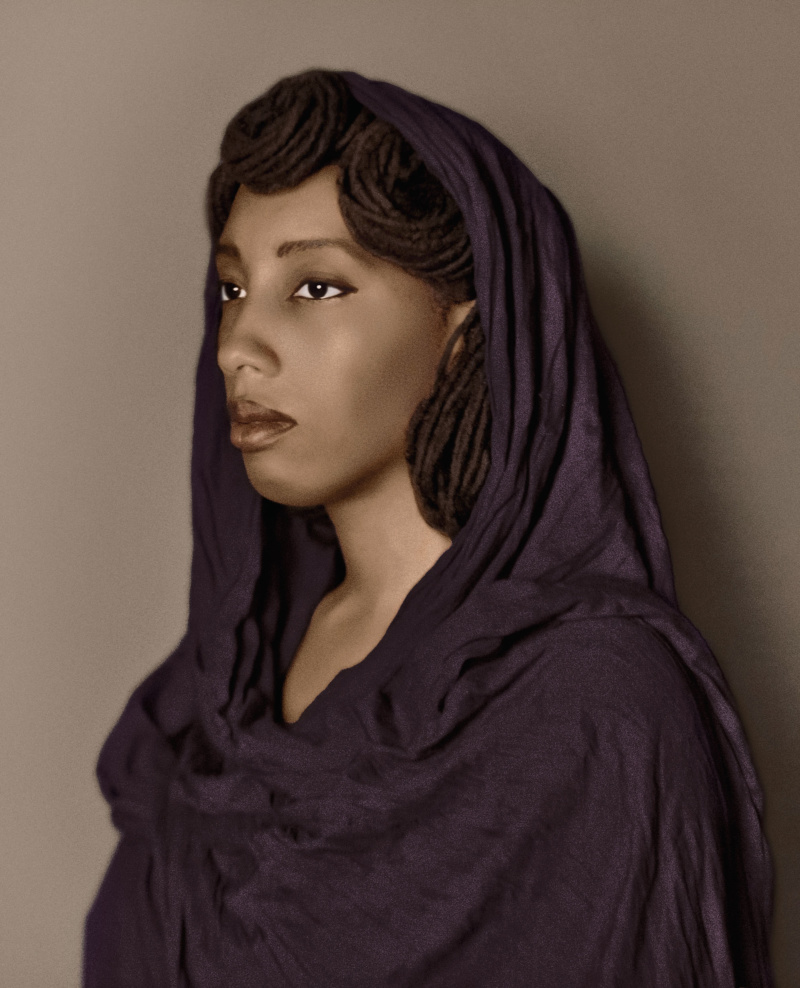 7. Ayana V. Jackson's Case #33, II, 2013, 2018-2019, $7000 As a kind of corrective historian, Jackson delves into the long and difficult history of the image of the black woman, often captured by colonial forces in states of dehumanization. In her performative, photography-based practice, Jackson is both in front of and behind the camera, reenacting these images and reclaiming them on behalf of their subjects.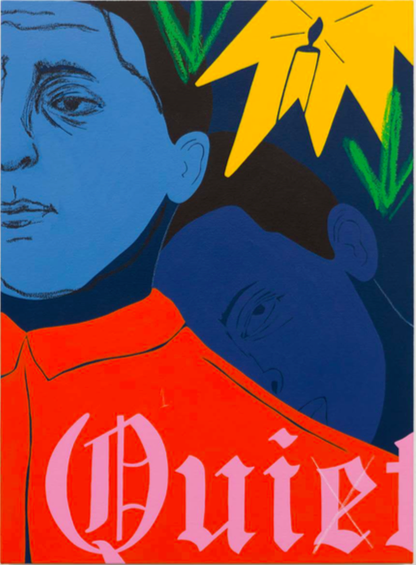 8. Gabriella Sanchez's Quiet / Quit, 2018, $4,800 Sanchez, born and based in LA, paints vibrant collages of seemingly disparate references. The symbols floating across the canvas can be as innocuous as flowers and street lamps, and as literary as allusions to Oscar Wilde; they also touch on dualities of identity, including Mexican and American, us versus them. In the ambiguity of their meaning, they function almost like a Rorschach test: what you make of them says more about yourself than about the artist.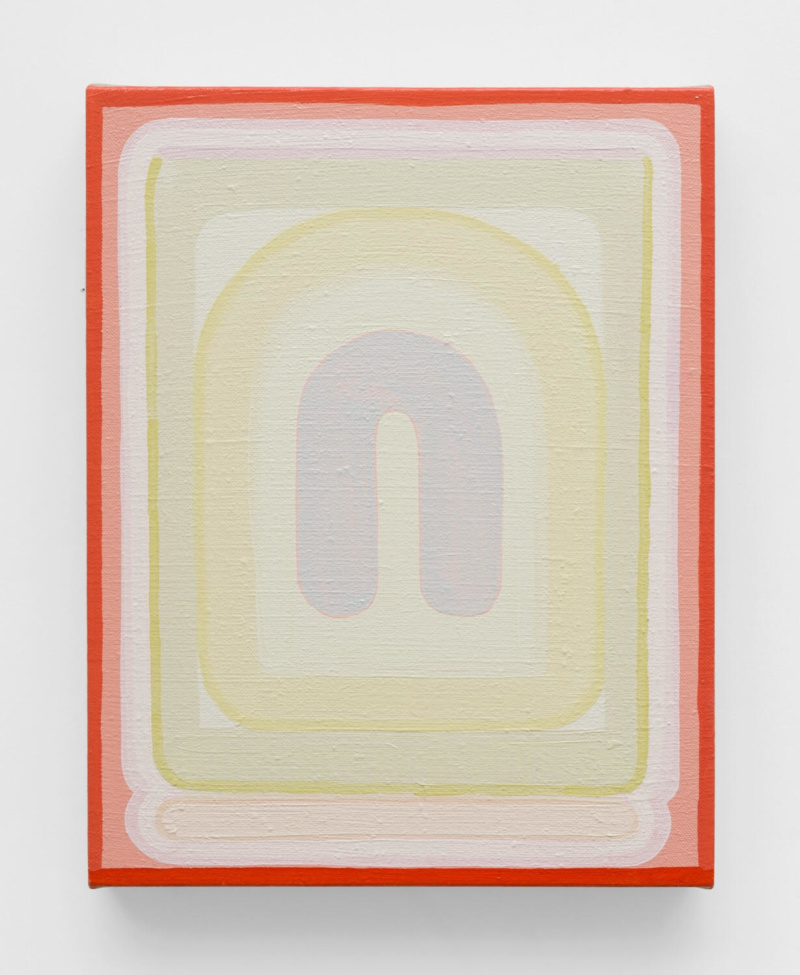 9. Lily Stockman's Virginia Woolf, 2019, $6,500 Stockman's works, made between her two studios in Los Angeles and Joshua Tree, are a nod to American modernism made to look both glowing and soft to the touch. Her palette of fully-saturated neon brights often floats above light washes of pastels, giving her compositions an understated pop.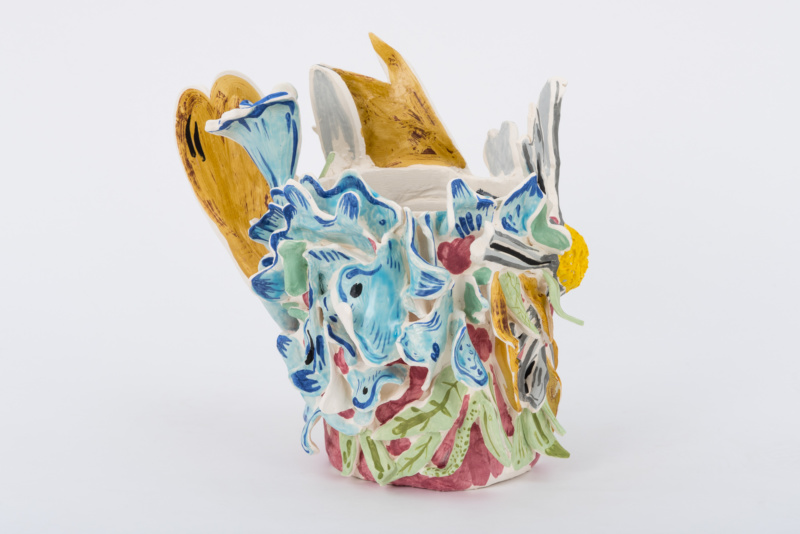 10. Lamarche-Ovize's Elisée (2), 2018, $4,500 The Paris-based ceramic specialists of Lefebvre & Fils are showing a collection of flower pots by the duo Florentine & Alexandre Lamarche-Ovize. While the two have always had a preoccupation with flora, fauna, and art history, these pieces made during a recent residency in LA have a particular West Coast punch. The artists' statement references Henri Fantin-Latour and Courbet, but looking at these pieces, an LA-native might see differently: the waves of Santa Monica, or the birds of paradise that growing on Silver Lake lawns.