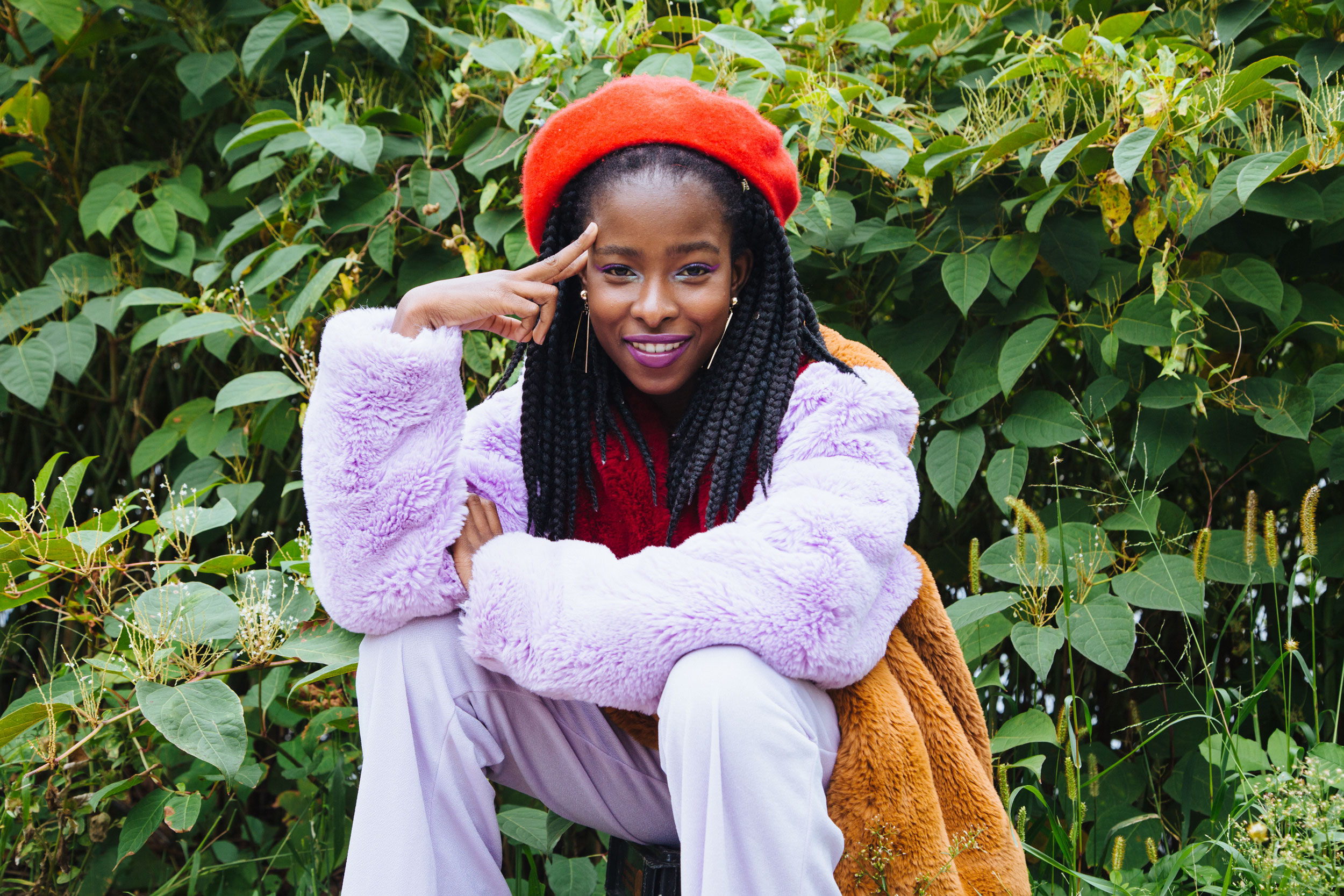 On the first Friday of October, Amanda Gorman stood at the podium at Tercentenary Theatre in Harvard Yard for the inauguration of University president Lawrence S. Bacow, the school's 29th president in its almost 400-year existence. Gorman, a Harvard junior and America's first Youth Poet Laureate, had been asked to deliver a poem for the occasion, but if she were feeling the weight of history on her tiny shoulders, you never would have known it. She titled her dynamic Hamilton-esque riff on Bacow— who is the son of immigrants—and the role of Harvard in the world "Making Mountains As We Run."
When the mind is free When we take another look We see that the books are open The silence of a blank page broken By truth being shared, written, spoken...
Gorman was referring to the Harvard coat of arms—a shield bearing three open books which spell out the word Veritas—but she was also speaking directly to her personal experience as a poet and a messenger of difficult truths about race, gender and discrimination. Gorman is charming, disarming and barely over five feet tall, depending on how she chooses to style her hair. It is not a stretch to imagine her speaking at her own inauguration some day—January 20, 2037 to be precise. She recently declared her intention to run for POTUS in an interview in the New York Times and is already working on hashtags for the social media campaign.
Gorman grew up in Los Angeles and was raised by a single mother, who is a writer and a public school English teacher. As one of a set of twins born prematurely (her sister Gabrielle is a filmmaker), Gorman experienced developmental issues, most notably an auditory processing disorder that manifests itself in a speech impediment that she contends with to this day. Rs in particular are the bane of her existence. She had to learn to speak English, she says, as if it were a foreign language and was often mistaken for a transplant from another country. The feeling of being an alien permeated her childhood. For the self-described "plain weird" kid who sat by herself in a corner of the playground writing her own dictionary while the other kids did normal kid stuff, words were everything.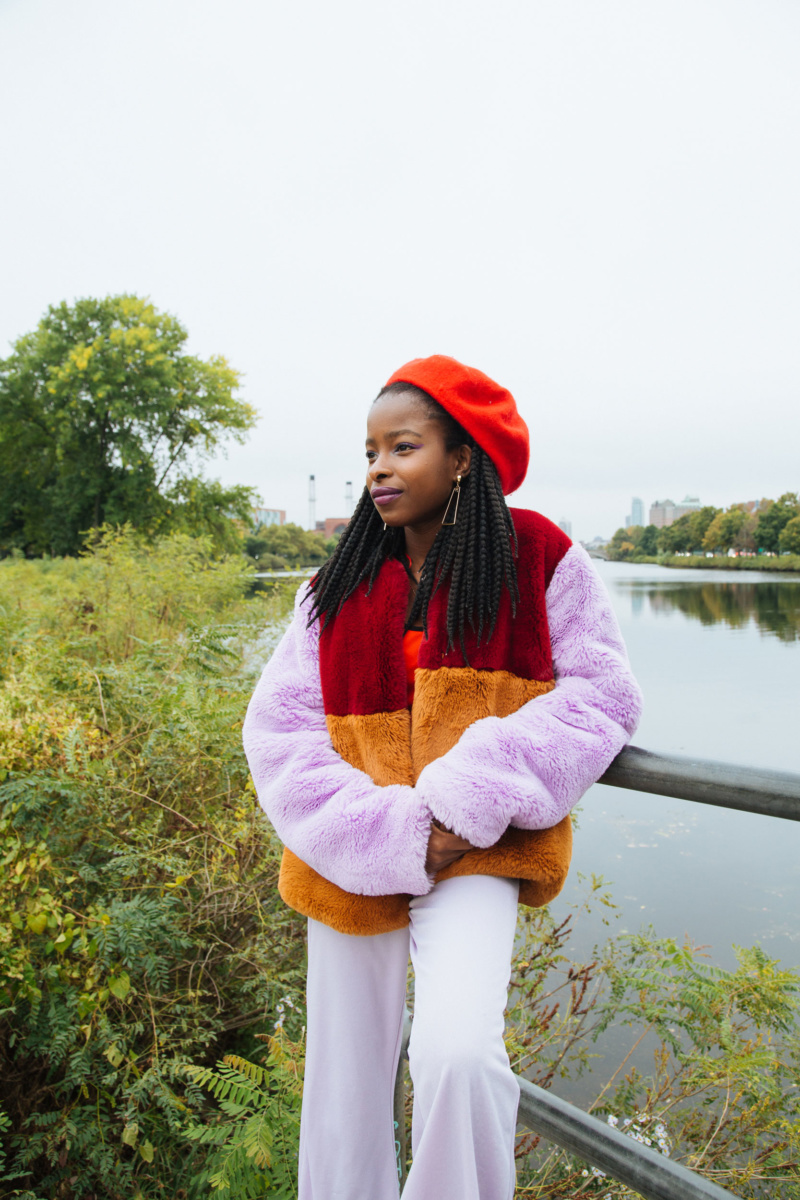 The first fully formed poem she wrote was an exploration of her own loneliness. "I was an extremely sad third grader," she recalls. "Very cute, but very sad. The interesting thing about it was that I knew I was sad and depressed. The way I dealt with it was to write." When Gorman describes the path that brought her to being named the country's first Youth Poet Laureate she does so in the third person, as if speaking about a made-up character whose destiny she has only begun to shape. "I'll give you the SparkNotes version, chapters one through eight," she tells me, speaking from her dorm room in Leverett House. "You have this young black girl who is really passionate about language and stories, and around late middle school or early high school she makes a decision to transfer from songwriting to poetry because she can't really sing."
Singing ability aside, Gorman has found her voice—as a poet, as an activist and as an unapologetic young black woman living in the era of movements like #BlackLivesMatter, #MeToo and Parkland-inspired #NeverAgain. Earlier this year she took the stage alongside Hamilton vets Mandy Gonzalez and Christopher Jackson to perform at a fundraising event for Amigos de Jesús, an orphanage in Honduras. (Her original poem, which she composed in both English and Spanish, received a standing ovation.) When she is not poet-ing, as she likes to put it, she is Amanda-ing, meaning: registering people to vote through the Harvard Votes Challenge, giving young people a platform to speak about the future of America through a partnership with the activist design lab Amplifier, studying for a degree in sociology and writing opinion pieces for the New York Times newsletter The Edit (her topics have ranged from how to cook for yourself in college to the Kavanaugh hearings and their effect on consent on school campuses). Oh, and then there is that impending presidential campaign. "I need an auto response on my email that says, 'I'm studying. I'm in school. Catch up with you later,'" Gorman says with a laugh, but only half-joking.
"Amanda gives me hope for the future," a writer I know who has worked with her told me. But while Gorman seems to embrace her role as a voice of a generation, she stops short when it comes to letting her generation bear that burden alone. "I don't know what it is that makes the little kinky hairs on the back of my head stand up, but I think it's the idea that we're saviors of some sort," she says. "The language around 'you're going to save us' is different from saying 'we're going to save ourselves collectively.' The pronoun adds a lot of pressure. I think we're going to save our country together." She laughs, ever the poet, zeroing on a metaphor. "I'm happy the older generation is sitting back and letting us take the wheel. But while I'm driving the car, maybe you can help people cross the street."