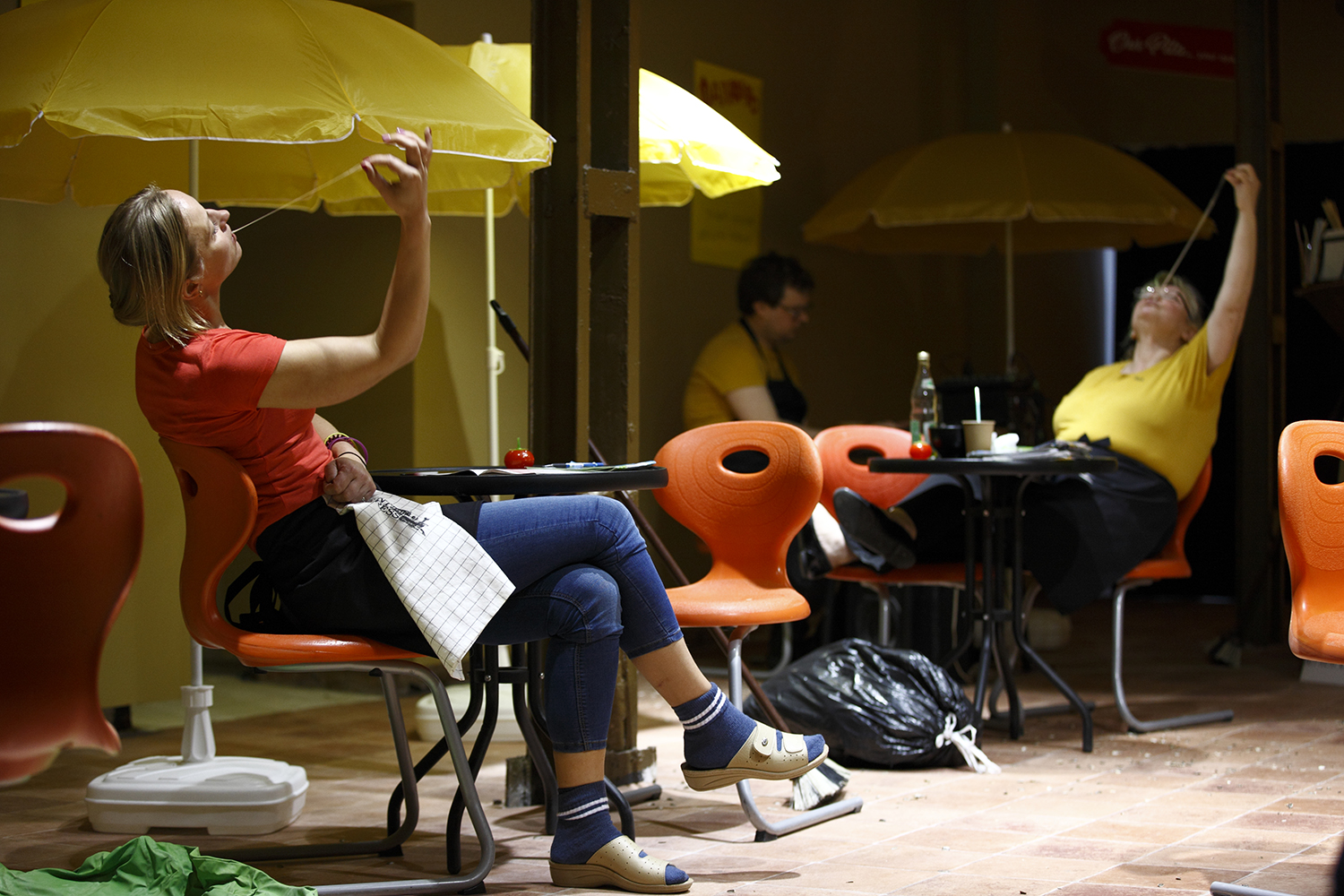 Molly Lowe On Dafna Maimon Dafna Maimon is a Finish/Israeli Artist based in Berlin. She is super weird, brilliant, ambitious and experimental. One of my all time favorites. She mostly works with performance and video. Her website doesn't have a lot of video documentation on it, but if you reach out I'm sure she could send over some visuals and links. Liz Magic Laser and I have collaborated with her in the past, and have known her for many years. We all met in Skowhegan in 2008. She also frequently does projects with Keren Cytter.
She marches to her own drum, has a very unique practice and I think it would be fun and funny to pick her brain about art. Maybe the best way to put it is that I have been familiar with her work for years, but she has done some really incredible projects recently that have blown me away. Which is true.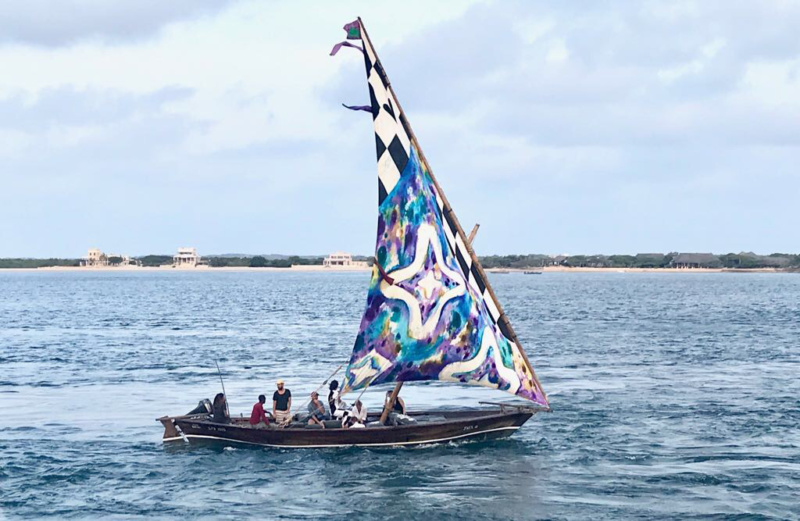 Chris Martin on Andrea Bergart For a few years the artist Andrea Bergart has been helping me in the studio. I recently saw large photographs of a painted sail on a traditional Dhow sailboat she and her partner, Joe Ballweg, made in Lamu, Kenya. It looked terrific!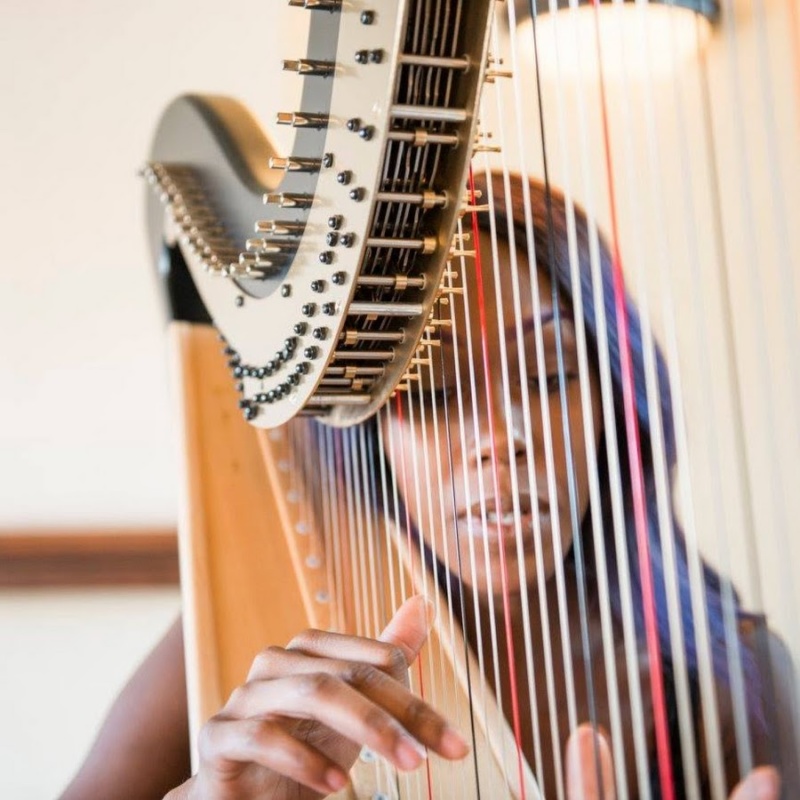 Texas Isaiah on Ahya Simone One of my favorite artists to have discovered this year is Ahya Simone, a Detroit-based, harpist, singer-songwriter, and filmmaker who fuses R&B/Soul, jazz, experimental, and electronic elements into multi-faceted musical landscape. I discovered her work on Twitter after doing extensive research on other Black Trans artists. I am excited to witness more Black trans artists, especially Black trans women paving the way for us.
Lina Iris Viktor on Alexandra Karakashian Someone whose work and practice has been very inspiring this year is South African artist Alexandra Karakashian. She creates large-scale draped works often soaked in used engine oil or suspended over tubs of oil that are stunning. She exhibited in a group show this summer with Sean Kelly in collaboration with Mariane Ibrahim titled "Ravelled Threads" which is where I discovered her work and was instantly intrigued. She uses the black and white binary against a neutral backdrop to reference South Africa's complex sociopolitical history and her own understanding of ongoing racial discrimination in South Africa and around the world.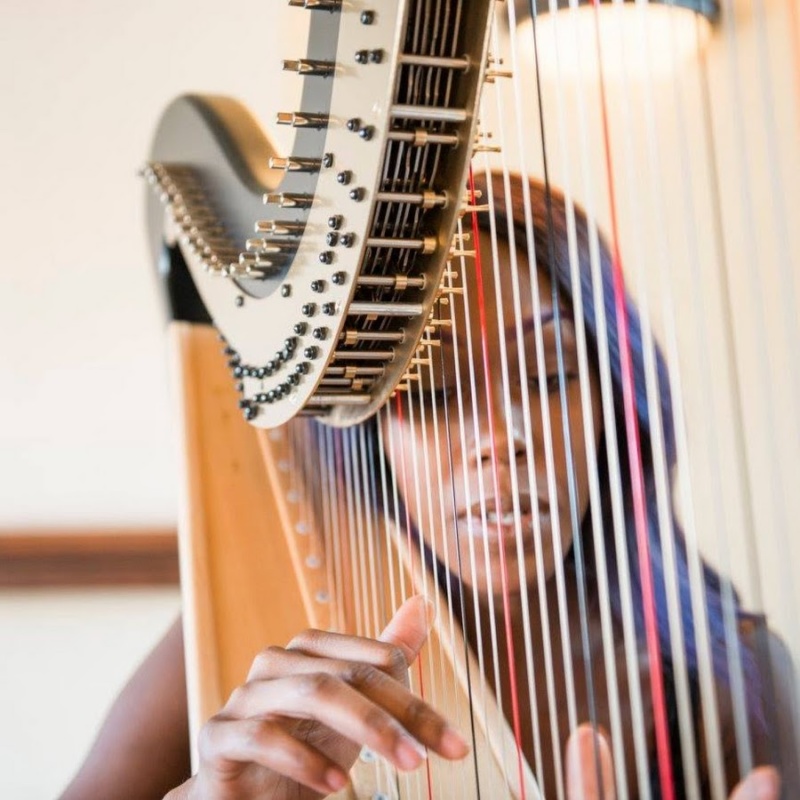 Michelle Grabner on Greg Smith During my curatorial research for the 2014 Whitney Biennial I visited Greg Smith's studio in Brooklyn. His studio was bursting forth with wonky handmade view-finding devices and experiments that promote physical and cultural collapse. This should not have surprised me because Greg holds a PhD in Physics from Harvard. What did surprise me was the depth and complexity of his imagination. Although I did not include his work in the biennial, I did circle back around to his absurd and obsessively technical assemblages and preposterous drawings when I was invited to curate an exhibition at the John Michael Kohler Art Center that investigates the conditions of the artist studio. Titled Makeshift, and on view through March, 2019, Smith's two-story contraption billows forth cultural theories the lash together Margaret Thatcher, bitcoin and Donna Haraway's 1985 "Cyborg Manifesto;" a monumental representation of his never-resting eccentric mind.
Eddie Martinez on Rafael Delacruz My choice is Rafael Delacruz. He is a young artist from the Bay Area but he lives in Queens. He is an exceptionally talented and interesting artist. I am a big fan and we are doing a couple group shows together in 2019 that I'm looking forward to.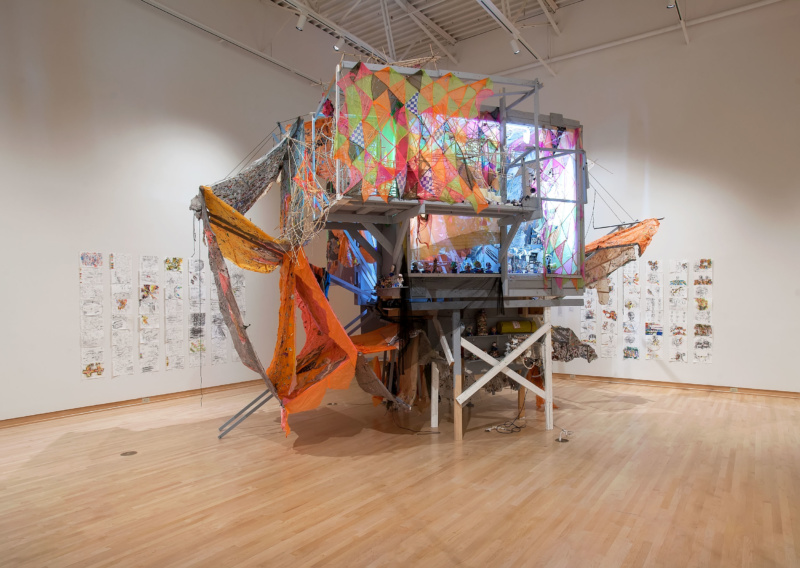 Tiona Nekkia McClodden on Arcmanoro Niles I met Arcmanoro Niles while at Skowhegan this past summer in Maine and had the opportunity to witness firsthand his process developing the subjects in his work and the color. I was really blown away by his vibrant palette - pink and glitter, and these little figures he calls seekers who really call to attention to a liminal mischievous nature that many of us possess. The paintings all somehow work really well and are hard to shake in the best way possible. I'm very excited about his upcoming solo My Heart is like Paper: Let the Old Ways Die opening March - April 2019 at Rachel Uffner Gallery in NY.
Nick Cave on Cy Gavin I first came across Cy's work while looking through a Barney's catalog. His painting and some of his imagery seemed to relate to my own work, and after reading the article, I was on the hunt for his amazing work.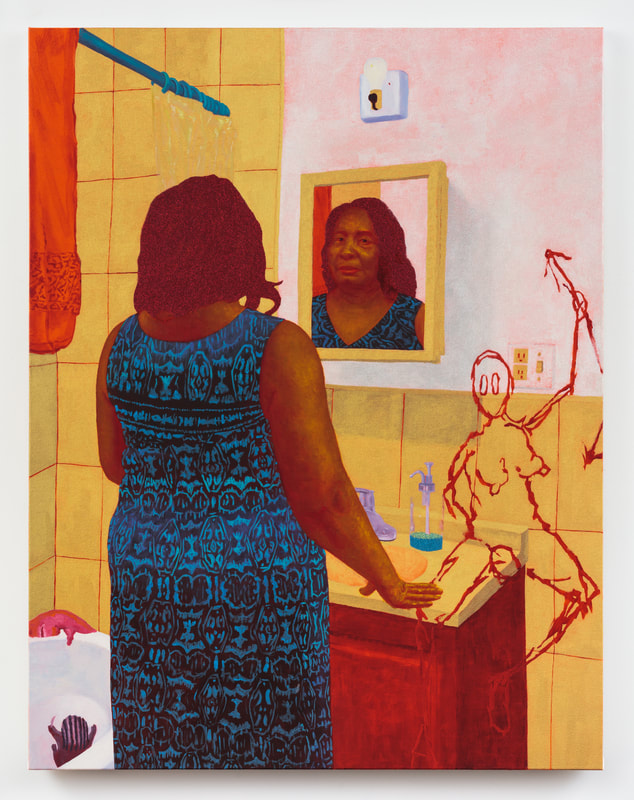 Cassi Namoda on Beauford Delaney The beginning of the year I had my opening in Detroit and went for a day visit to DIA museum in town which has an impressively impactful collection of black artist from another time--one of the works that struck me the most was a self-portrait by Harlem Renaissance painter Beauford Delaney—it had the whole history of painting in one simple bright self portrait. A culmination of bright palettes, thickly applied paints, schematic patterns and subjective realism.

Warren Elgort on Quinn Jackson I have had the pleasure of knowing and working with actor, Quinn Jackson. She is a Columbia graduate, most recently cast as the female lead in Columbia MFA graduate Nicholas Santos' feature, filming this February in Cape Cod. The camera loves her and anytime I have the chance to work with her I jump at the opportunity. I think folks would be wise to keep track of what she's up to.