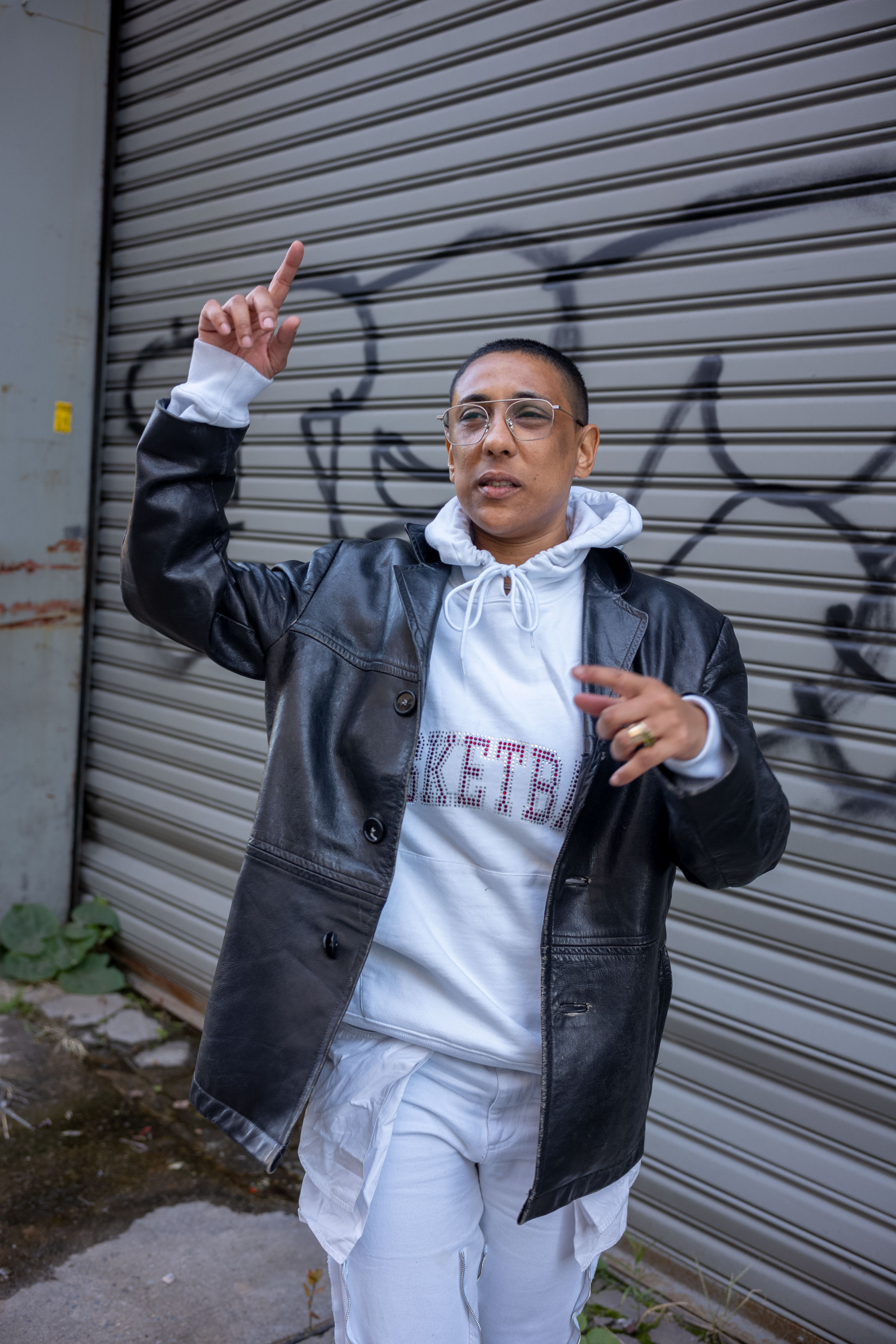 As an artist and writer I have spent a great deal of my short career wondering: How do I tell the stories of black spaces, of queer spaces, of spaces so often culled by the very systems which seek to oppress us? As I work under the table, on the table, on art works, precariously, from quick gig to quick gig, I wonder: What does it mean to work now? What forms of labor are acceptable to our society today? What does the body at work look like? Los Angeles-born, New York-based artist and film director Leilah Weinraub has spent a number of years asking these questions, furthering lines of inquiry about bodies, money, blackness, control and power.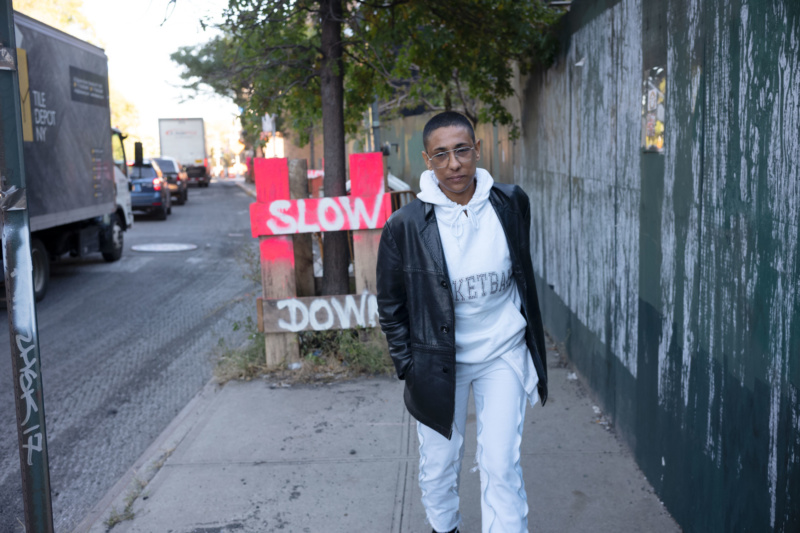 Weinraub made her name as co-founder and CEO of Hood by Air (HBA), a New York fashion collective known for their hyper luxurious, ingenious ready-to-wear. Founded in 2006, HBA picked up speed in 2013 as Weinraub and cofounder Shayne Oliver began laying the groundwork for what would become a completely different type of fashion brand—one whose aesthetic engaged directly with young, black, city-based clothing trends of the late '90s and early aughts while simultaneously thrusting those notes into a futuristic vat of minimal, dark fantasy. Driving everything that HBA produced was an imperative to create something that felt completely new. As CEO, Weinraub was responsible for all aspects of HBA's visual identity, save for the clothing itself, which was left in Oliver's capable hands. Weinraub's role was one of strategy and persistence. It was about pushing boundaries while being consistent.
In the early teens, there was no other black woman in fashion in a position like Weinraub, and using the term CEO places her unquestionably within the traditional role of a chief executive—a position of power. In practice, however, a CEO for an endeavor like HBA is far more than just the highest-ranking managerial position at the company. HBA is a collective, a hybrid, an imperatively new type of brand, so titles like CEO are both meaningful and meaningless. It is a position of both/and—a position I find incredibly inspiring. To be a black person in the US means one must be able to hold many things at once: One must know that the structures currently in power are not the structures that will liberate us, and concurrently one must also acknowledge that to be able to change a structure one must first understand and participate in all of its parts. For HBA, to do that so elegantly and seamlessly was and is, for lack of a better phrase, a big deal.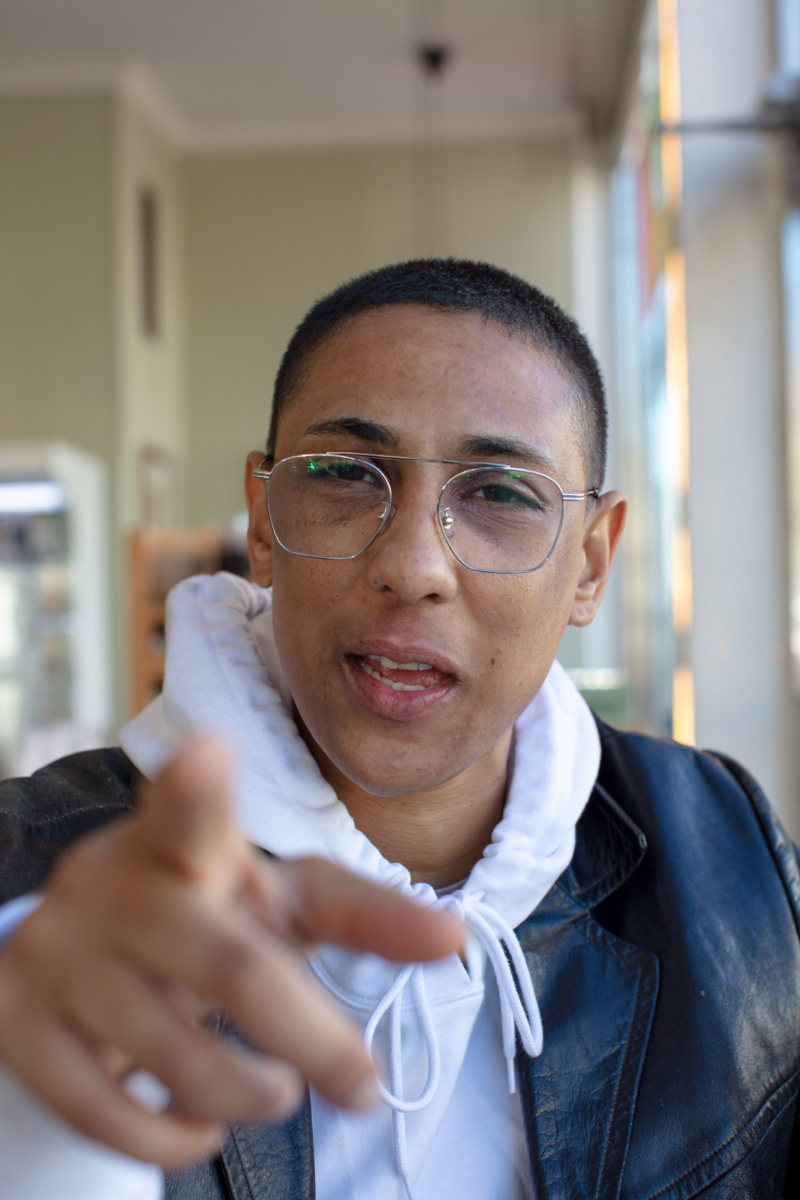 "Black culture is used as a tool to increase the value of luxury products," Weinraub explains to me on a recent phone call. As such, HBA's interest in luxury is not pedestrian: It is a form of reclamation. HBA is the manifestation of a serious conversation between black artists and designers about the construction of desire through what is perceived as black. It suggests that what is packaged by other brands as blackness for the sake of being "cool" is actually a form of non-consensual posturing. Pointing to this posturing while simultaneously shaping a unique brand is a tricky business and, consequently, HBA's working ethos and structure evolved into something very different from most fashion brands, with the media and design houses residing under the same roof so every part of the brand touches the other parts. By theoretically acknowledging the absurdity, layered tropes and canonical failures present in fashion, HBA pushed the industry forward in a nuanced and exciting way, leaving accolades and copycats in their wake.
In April of 2017, Weinraub and Oliver announced that they would put HBA on hold while they each pursued their own projects. For Weinraub this meant re-focusing on filmmaking and a month later, a short cut of SHAKEDOWN—a documentary film focused on a black lesbian strip club in LA and the community that surrounded it—was included in the 2017 Whitney Biennial.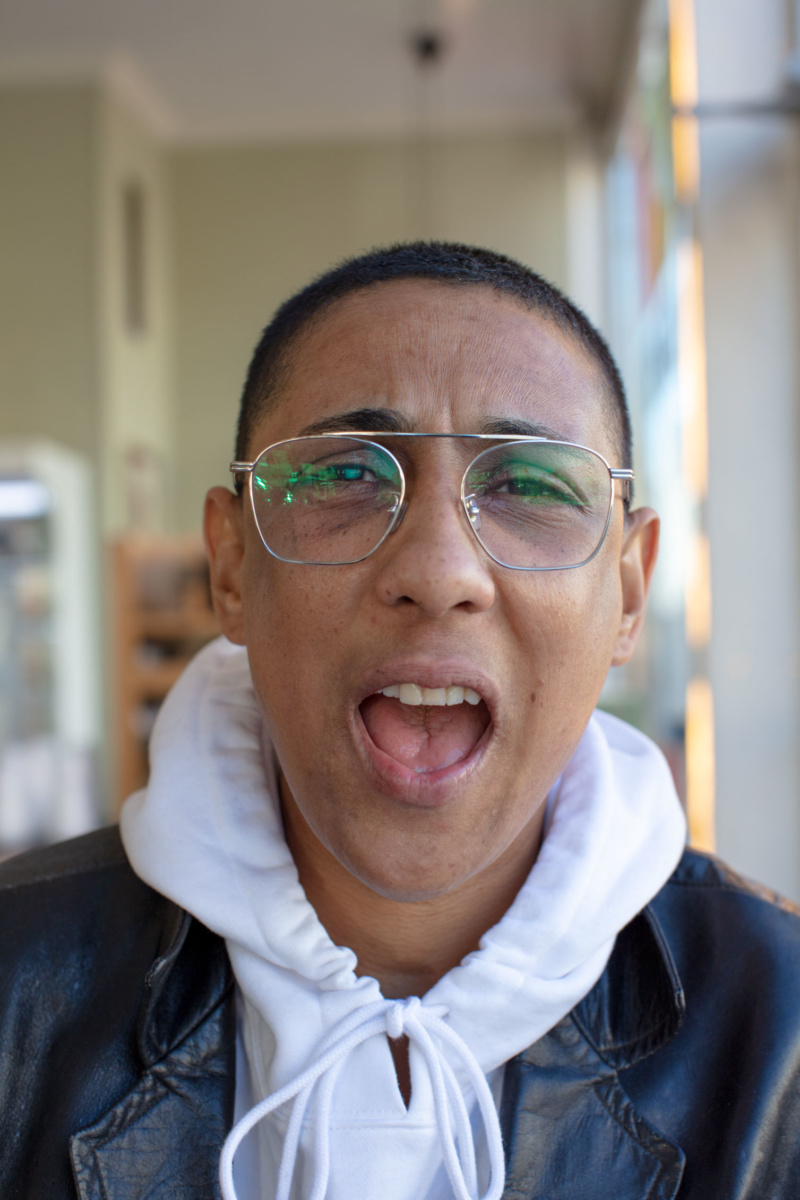 The film borrows its title from the club and is edited from more than 400 hours of interview footage with various members of the scene taken in the early aughts, when Weinraub was the club's resident videographer. With a moving and introspective score by Tim Dewit (of Gang Gang Dance), each of SHAKEDOWN's 22 chapters could be its own short film existing somewhat like a stanza in an epic poem. SHAKEDOWN moves between footage from the club and interviews with Weinraub's main subjects: creator and MC, Ronnie-Ron; "mother" and legend within the community, Mahogany; star performer, Egypt; and the "Queen," Jazmine. Weinraub's subjects explain their roles at the club while candidly and simultaneously raising questions about labor, working, and money as well as questions about bodies and desire. While portraying many different registers of black female identity in a dream-like haze, SHAKEDOWN explores the arrival of particular cultural markers, including ways of acting and being that have been co-opted and monetized by people other than their creators. It puts forth a genesis for certain ways of moving and seeing while simultaneously creating a portrait of a particular time and place.
The chapters build towards an exciting ending, which (to spoil it only theoretically) turns the movie back inward on itself, as Weinraub uses a simple declaration about the film to address the audience through the voice of Egypt. This brings into focus the one-to-one scale that Weinraub so adeptly constructs through the illusory visual interlacing of the film. SHAKEDOWN addresses the viewer as they are there watching—as we are there watching. Running at a slim 70 or so minutes, the film's meaning morphs with its viewers. It means a very particular thing for me, a black american queer trans person to see this film, a part of my history, told this way in 2018. It is not a didactic experience. Weinraub has created a film that also happens to be a documentary, not a proposal for an educational encounter that happens to use moving image. It is woven and focused and in those two movements it gives space for Weinraub's main subjects to tell the story of the party, SHAKEDOWN, and to tell their own stories about participating in the party.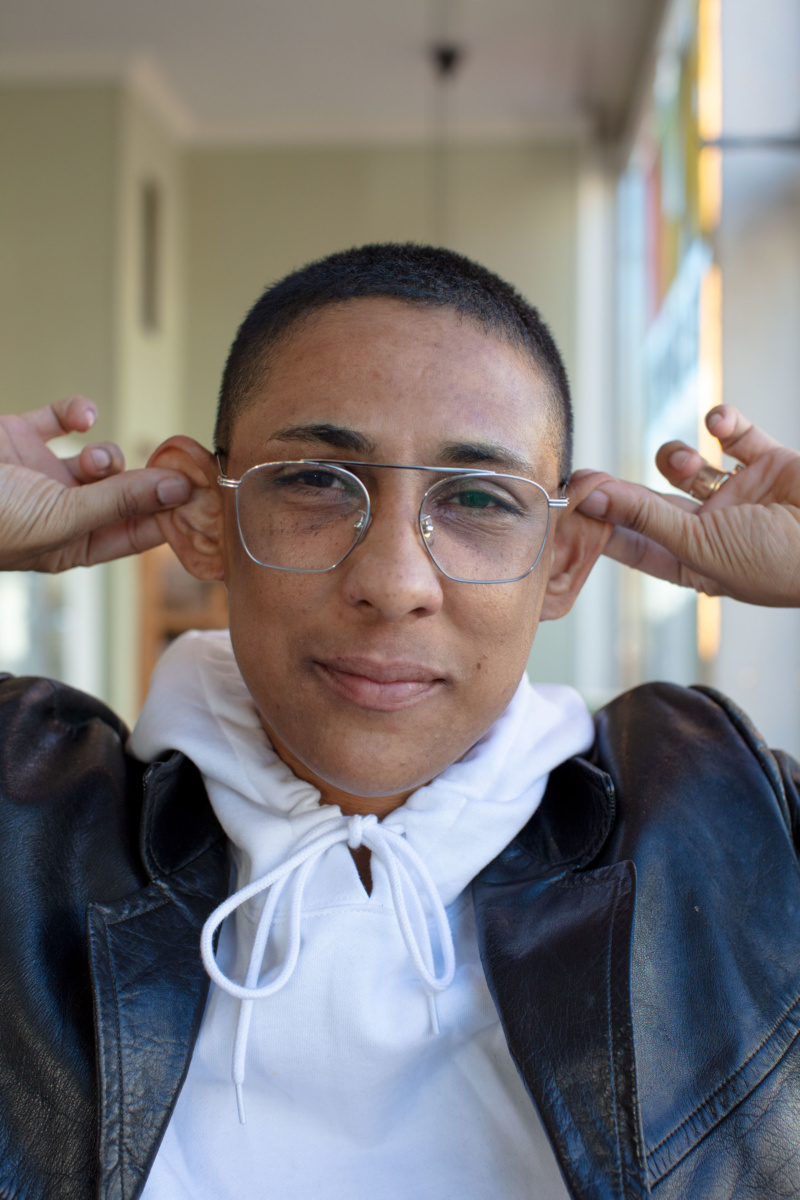 By releasing SHAKEDOWN—which premiered in its entirety in February 2018 at the Berlinale and has since been showing at art galleries, museums and film festivals—Weinraub suggests a covenant of a particular type of trust with her audience. What happens at night is usually a private experience, so giving her viewers a small taste of what was happening at SHAKEDOWN is an incredibly generous offering. In that generosity, Weinraub insists that we as viewers realize that the film is activated by our viewing: we cannot see the film without realizing that we are also seeing ourselves seeing the film. This is a radical, subversive act which, done at the scale Weinraub intends, is revolutionary. I am, in short, very grateful to Weinraub for her careful caring of this moment in black queer history.
Weinraub's oeuvre, as both artist and executive, speaks directly to questions of power and visibility and asks specifically: How do we share without giving away? She proposes ways of seeing and remembering that are not so much detail-oriented as agency-oriented. She is interested in visually telling a story not from the inside or the outside but from the truly precarious place which we actually occupy when telling a story or hearing one—somewhere between knowing, participating, fictionalizing and misunderstanding. In a way, the roles that Weinraub inhabits are forms of becoming something as a means to forcibly tear it apart. (She is guiding us to an infinite series of possible pathways, not one particular trail.) To learn about someone or something without asserting ownership over that person or thing requires a constant reorienting and the ability to remember that it is physically impossible to fully step outside of ourselves. Weinraub insists on new forms of being and becoming, and with her steady hand we are all very lucky to be along for the ride.