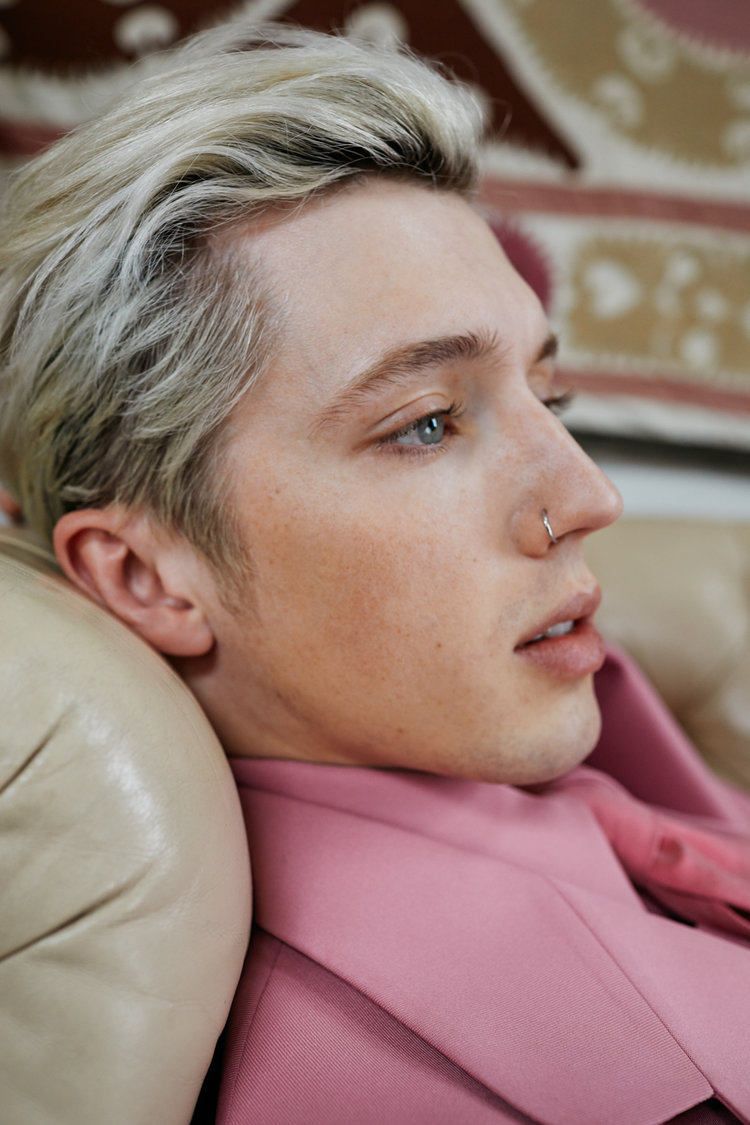 Seminal New York-based artist, Jack Pierson lent his lens to leading HIV/AIDS activist organization ACRIA's booth at Untitled Art, Miami Beach this year alongside other titans such as Anne Collier, Carry Leibowitz and Andrew Brischler. For the booth, Pierson shared an image from his photoshoot with Australian pop sensation and influential queer figure Troye Sivan and a seductive image of a male nude preparing for a plunge at sunset. In solidarity with Acria's cause, the artist answered Cultured's questions at his spacious Bushwick studio amidst his colorful found letter sculptures and piles of magazines.
How did your relationship with ACRIA start? My first exposure to ACRIA was a dinner party through my close friend and a founding member Ross Bleckner. Later, my other close friend Stewart Shining took over Ross's position and asked me to join the board. I've been donating art ever since to help as much as I can. They've had a booth during Art Basel Miami for awhile, and they get good turn outs. I usually do editions of 50, so they can generate higher funds. The first year, I gave a picture titled Hot Dogs at Sunset, which did really well. This year, I am showing with amazing artists who all were kind enough to donate for ACRIA's cause. Anne Collier, for example, is an artist I've been inviting to donate for years.
What are the stories behind two images you are showing at the booth? I shot Troye for L'Officiel U.S.'s second cover. I believe benefit exhibitions should also attract those who don't necessarily buy art, and we need popular images for that purpose. Shots of pretty boys works with ACRIA collectors. [laughs] The second image was already produced for a book titled Every Single One of Them with a deluxe edition. We had done three different editions and chose only one. I had this never-before-used image in hand, and this benefit was the perfect opportunity to make good use of it.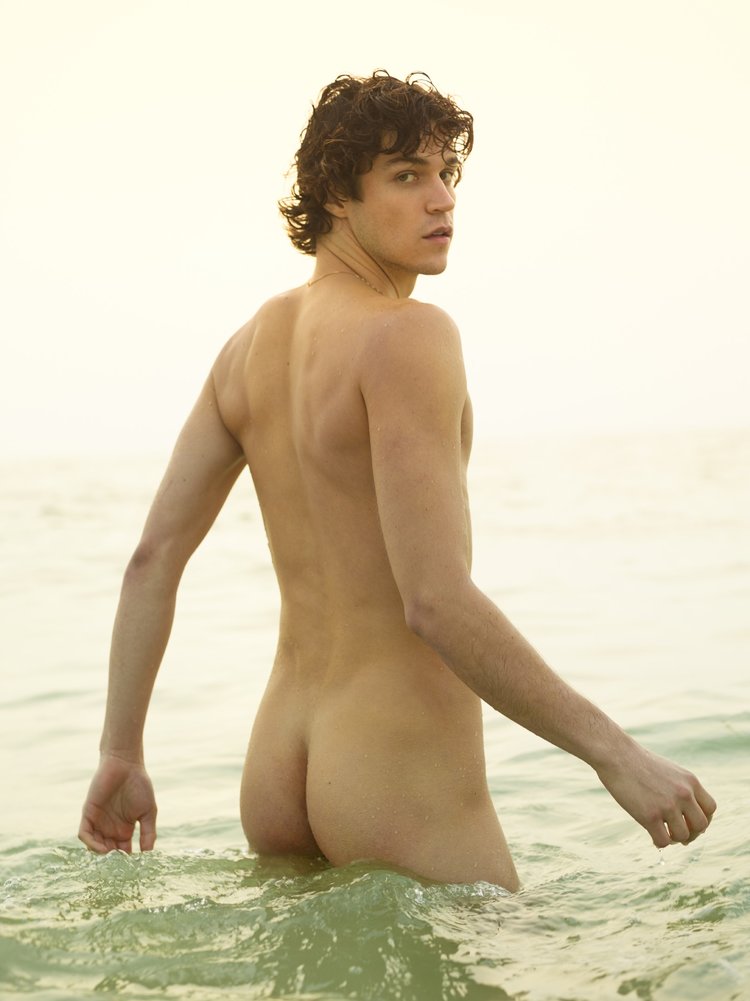 You've been doing editorial shoots for magazines lately. I shoot a lot for magazines these days. I find a certain amount of joy in seeing the printed result after working behind the lens and editing entire day. I don't photograph for my art practice anymore, although I constantly take photos with my iPhone. Seeing my images printed on magazines or books excites me at this point.
What else are you showing during Art Basel Miami? Art fairs drive the message of my word-pieces, letting the context and the surrounding mingle. Lately, the message has been more visibly pointed. Regen Projects shows a word-piece that reads "Want Less" at Art Basel Miami Beach, for example. This will maybe slow somebody who pays attention down within that context. For the last five years, I have been putting out message-driven word-pieces as opposed to those that tap into emotions. They stand out because they become a part of the overall fair installation. The great thing about Warhol is how he grabbed commercial printing before anyone else. A Warhol postcard is as good as an actual Warhol. A 10-foot image of Marilyn, of course, is amazing, but its postcard print means the same thing. I remember being at an all-pink souvenir shop at a Miami mall in the '80s. Everything was strictly pink, including a random pink Marilyn postcard. That one tiny postcard had captured the entire store and, for me, the store was meant for that postcard. I aim for that effect with a "Want Less" piece: it finds its meaning within its surrounding. I am also at the Cheim & Read booth with another word-piece that reads "Positive Vibes."