While the blue-chip fairs tend to get all the buzz during Miami Art Week, the works on offer at NADA are the perfect jumping-off point for both the novice and experienced art collector. Featuring an array of some of the most dynamic emerging international galleries, the vast majority of artists on this list are recently coming into their due. If you're looking for an investment-worthy piece, these 11 covetable works are at the top of our wish list.
Bailey Scieszka at Larrie Multidisciplinary artist Bailey Scieszka's practice has driven her to performance, installation, and painting, often incorporating clown-like motifs with bold bursts of color. During NADA, New York's Larrie gallery will bring along a series of paintings by the artist, which display some of the most revered symbols in her oeuvre: dolphins, corn, aliens and daggers slip quietly into each canvas, which depict 18th century dolls wearing colorful, layered masks. Old Put; Gild the Lily (2018) is one of our favorites.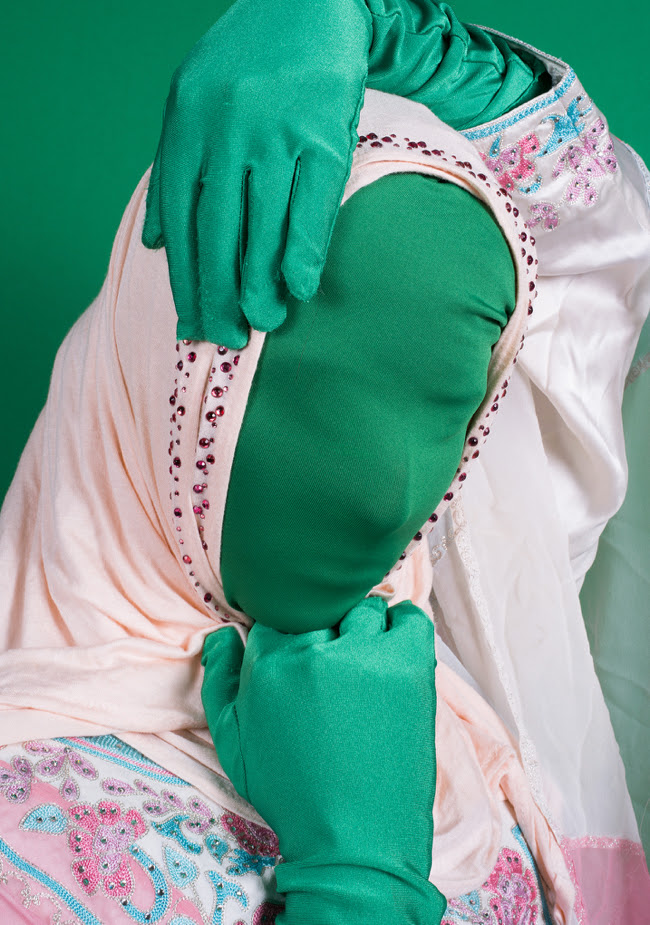 Farah Al Qasami at Helen Anrather A Yale MFA graduate and recent resident at the Skowhagen School, Farah Al Qasami is already receiving a bevy of attention for her boundary-pushing photographs questioning stereotypes about Arab identity. By obfuscating the physical attributes of her subjects--often shooting portraits of individuals who can 'pass' for one nationality over another - Al Qasami asks viewers to question their own perceptions of Arab culture. In It's Not Easy Being Seen 2 (2017), one of the strongest works on offer at Helen Anrather, Al Qasami's depicts an ambiguous figure in a full-body suit with a hijab draped around their covered face.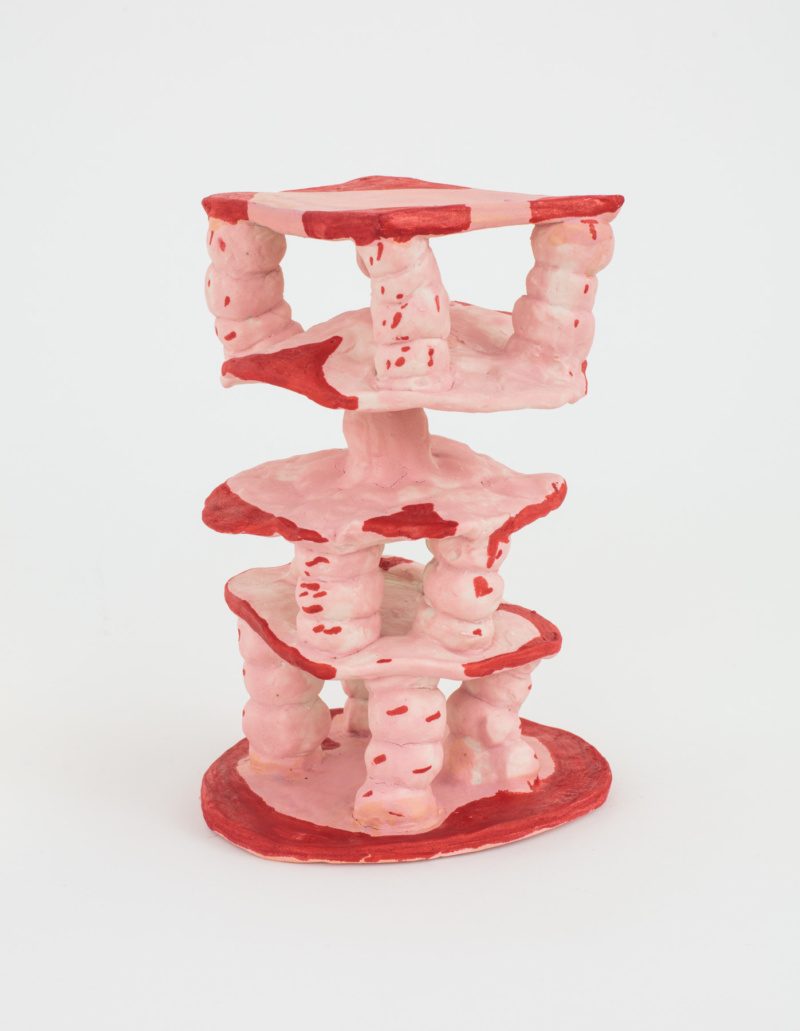 Joanne Greenbaum at Rachel Uffner With a selection of mixed media works on offer by Joanne Greenbaum, don't miss an opportunity to snag a piece by this renowned artist, whose exhibition history includes shows at the MoMA PS1, Museum of Fine Arts, Boston and institutions in Switzerland and Germany. While the artist will be exhibiting a series of paintings and sculptures, she's best known for her ceramic practice. You can pick up Untitled (2018), a multi-tiered sculpture with curved ridges forged in porcelain.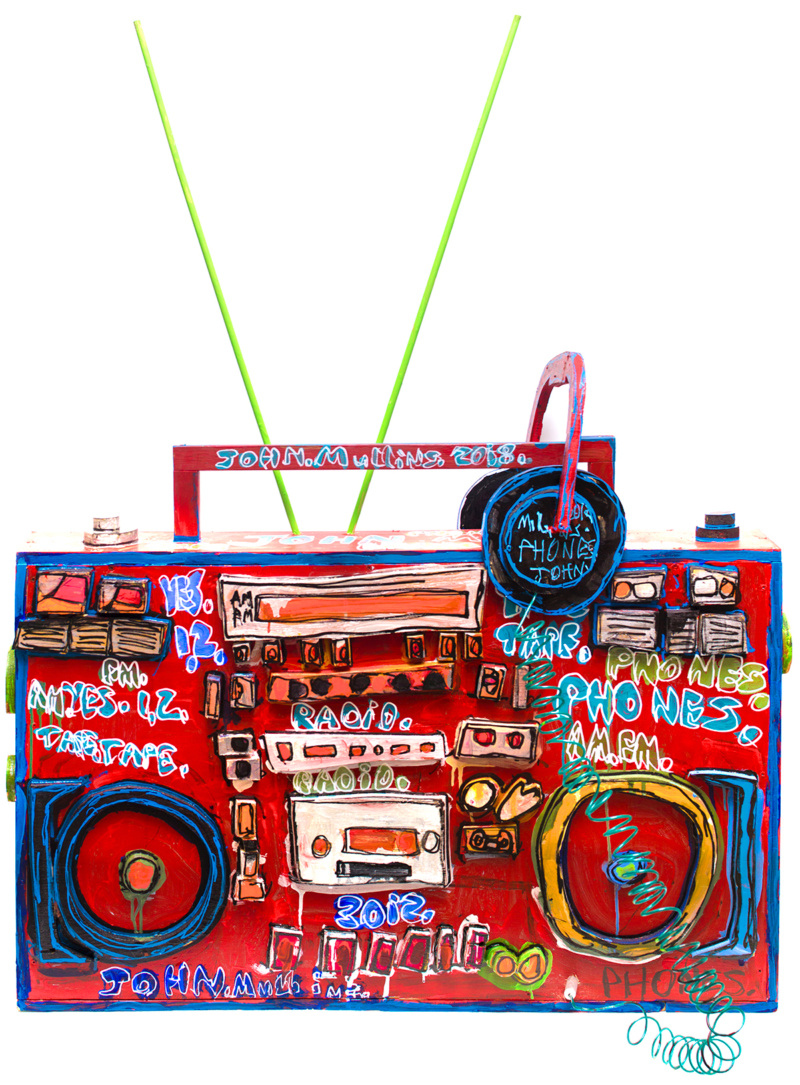 John Mullins at Creative Growth Inspired by street culture, John Mullins' colorful, graffiti-fueled works are often a homage to 90s hip-hop culture. With bold primary hues and playful text, Mullins' Untitled (2018) constructs an iconic boom box out of wood, incorporating his signature scrawl and iconography.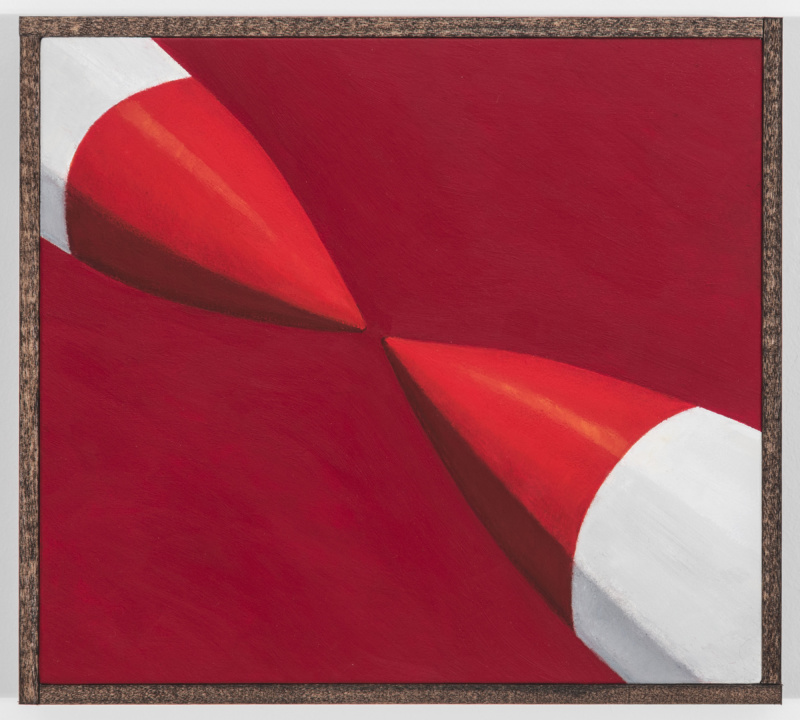 Emily Furr at Sargent's Daughters Brooklyn-based painter Emily Furr recently joined the roster at Sargent's Daughters, which debuted a solo exhibition of the artist's work just last summer. Furr draws focus to feminine archetypes with phallic imagery and innuendo. Small but powerful, Tip to Tip (2018) features a saturated, blood-red canvas with two bullet-like figures converging in the center of the canvas.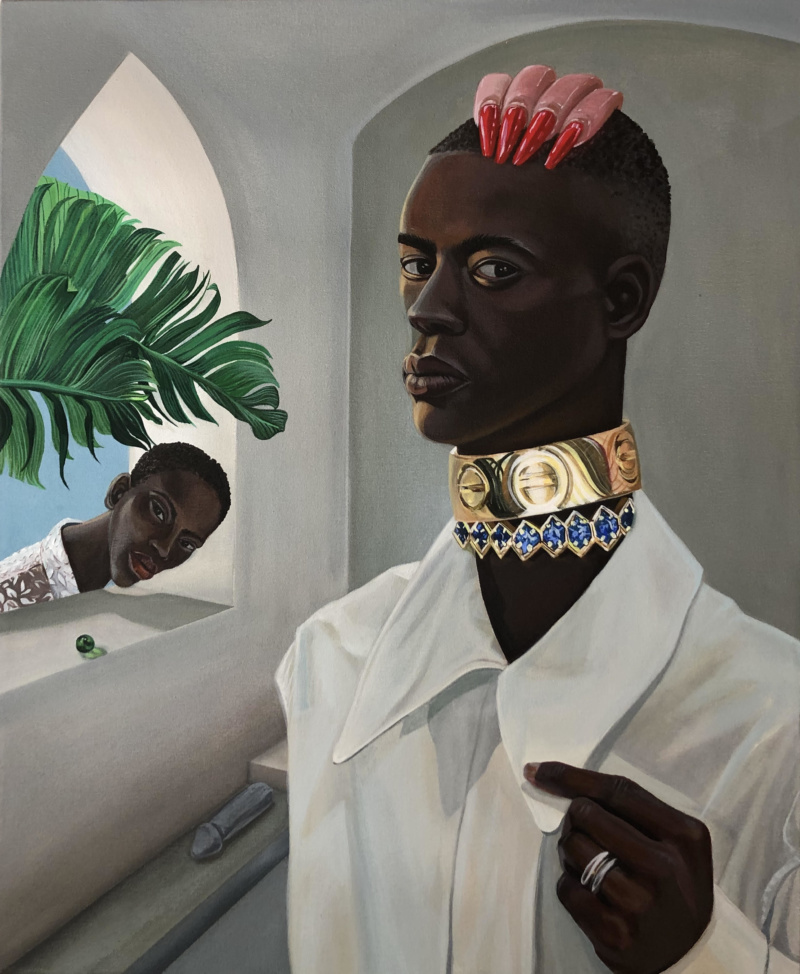 Dalton Gata at Embajada Figurative painting is certainly having a moment, and Dalton Gata's broad, sensual strokes portray his impeccable craftsmanship and surrealist tendencies. His subjects often exude an ambiguous sexuality, with masculine and feminine traits imbued within their gaze. Muchacho con Joyas (2018), a richly-hued work that incorporates subtle iconography and tropical flora, showcases the artist's propensity for play.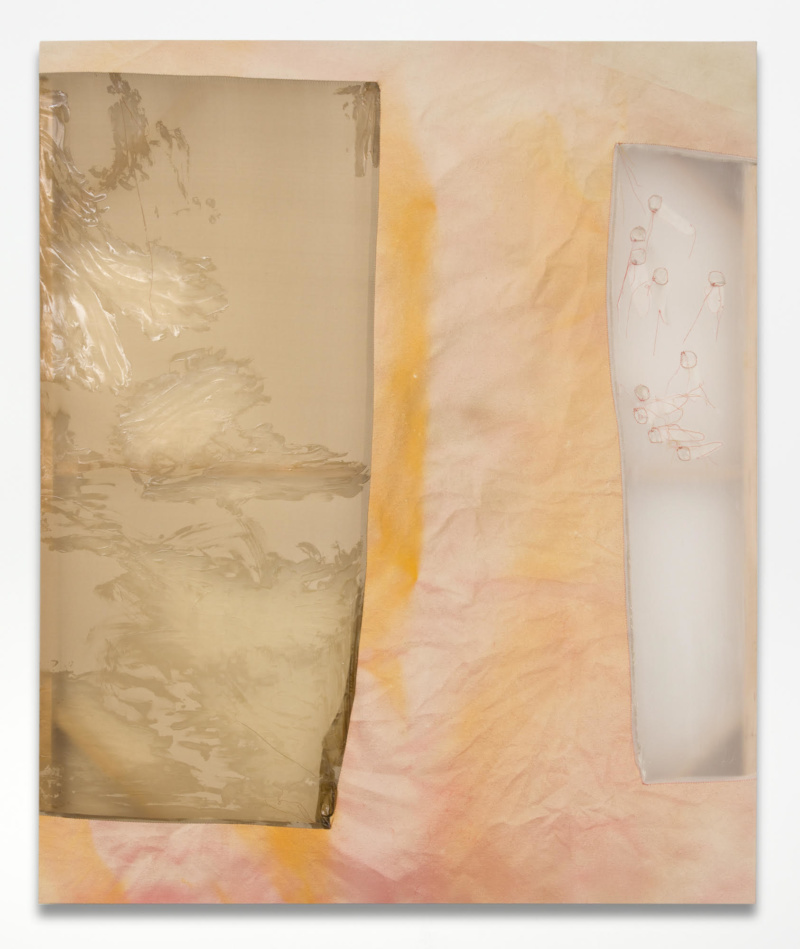 Erica Mahinay at Lyles & King Erica Mahinay explores the scarcity of touch in our increasingly digital world. The Los Angeles-based artist employs her own body as subject matter, often stripping down these self-referential figures to delicate drawings etched diminutively on a large canvas. Nude (Feeling Space) (2018), an enormous, pastel-hued work on canvas and fabric, is among some of the works on offer, and one of the artist's better priced works at the fair.
LaKela Brown at Reyes Projects Inspired by her upbringing in Detroit in the 1990s, LaKela Brown often imprints ghetto gold earrings and chain-link necklaces into white plaster. A nod to ancient Egyptian and Greco-Roman hieroglyphics, the objects in these works were collected from Brown's personal archives, and reference common perceptions surrounding wealth within African-American culture. At NADA, you can purchase Brown's Composition of Doorknocker Earrings with Pharaoh Heads and Nefertiti Recesses (2018).
Linnea Knaz at Magenta Plains Based in New York, Linnea Kniaz's practice incorporates drawing, painting and performance, but it's her sculptural works that truly shine. Kniaz's whimsical, abstract sculptures incorporate upcycled, industrial materials to energize the physical space surrounding them. Surface Sequence 9 (2018) incorporates plexiglass, brick, and acrylic, in a work that's as soothing as it is aesthetically pleasing.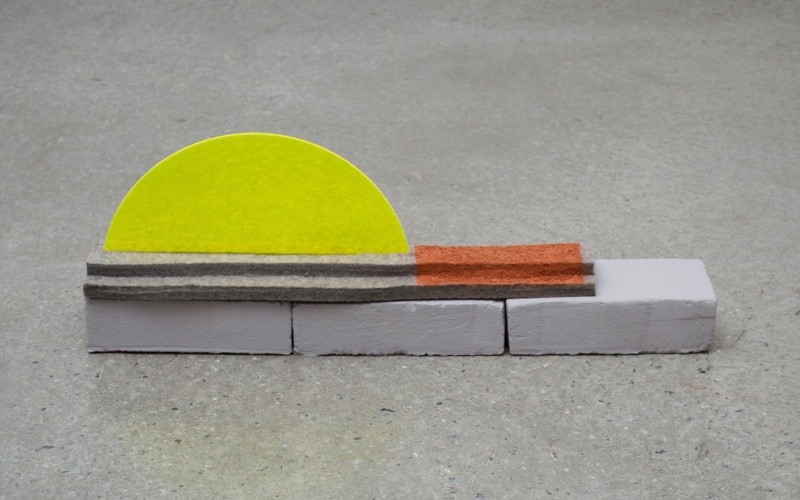 Jesse Wine at SculptureCenter SculptureCenter returns to NADA with UK-born, New York-based sculptor Jesse Wine. In a series created exclusively for the fair, Wine attempts to send his collectors off into a dreamy slumber. Offering 10 ceramic sleeping heads with an enclave revealing miniature objects and other ephermera, each of the works offers a unique landscape to contemplate before bed.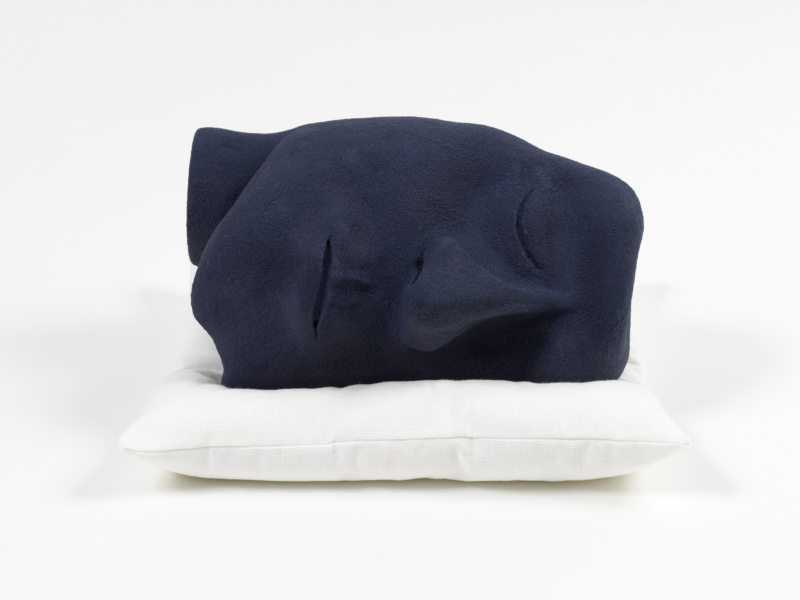 Bayne Peterson at Kristen Lorello Building on the artist's recent solo exhibition at Kristen Lorello, the gallery will offer a suite of Bayne Peterson's winding sculptural works. Fusing hand-carving with digital fabrication techniques to create bold, kaleidoscopic works, the RISD alum's Untitled (2018) is a metal sculpture cast using a lost-wax technique, with a repeated linear-based pattern that lends a psychedelic air to the work.