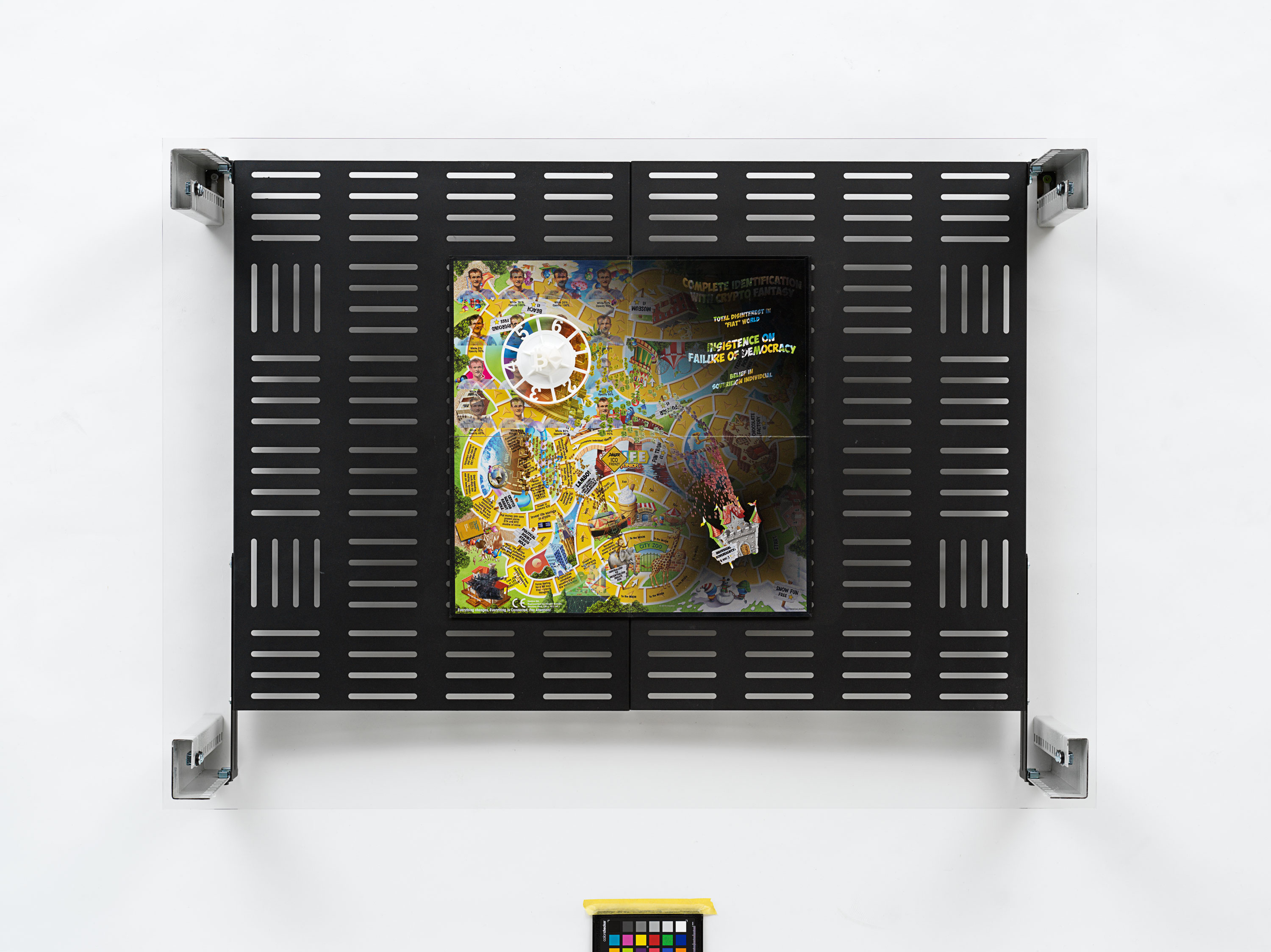 Art collector, entrepreneur and founder of New York gallery Venus Over Manhattan, Adam Lindemann furthers his longstanding commitment to investigate soaring trends in technology or media in relation to the art world with the conference, Art of Blockchains. The intensive will bring together influential names from art, technology and business on December 4th to investigate potential impacts of the Blockchain technology on the art market. The panelists and attendees include Hans Ulrich Obrist, Marc Glimcher, Lisa Phillips, Marianne Boesky, Stuart Comer, and Ella Cisneros. Lindemann answered Cultured's questions at his Upper East Side townhouse before heading to Miami in preparation of the half-day intensive.
What promoted you to see the correlation between the Blockchain technology and art? I've been interested in how to bring the Blockchain technology into the art world, in which I've been actively involved for a couple decades,. I spent a year learning about the technology. If the Blockchain can function, there are so many ways of implementing it into art, such as financing artists, supporting non-profits, or even acquiring a percentage of an artwork and share it with tens of different people. I want to give something stimulating to the audience. Few people in the art world are thinking technologically between curating, creating, fund-raising or selling depending on their roles.
Was organizing the panel during Art Basel Miami a part of your initial vision? Miami is always a fun place in terms of whom it brings together with its social aspect. Many people from the art world will be there within a week, so I can give them something different. When Alan Faena invited to me to bring an art project to his hotel, I told him my idea about doing something with the Blockchain. "Let's not think about the past, let's focus on the future," I told him. Only several months later when I was at Cannes Film Festival, I brought up the idea again and we took off where we left six months ago. He then told me: "Muy buena idea!" [laughs] Most Blockchain conferences have the incentive to sell a product, but I wanted to leave the element for something more conceptual.
The panel boasts a wide range of panelists. Was it challenging to gather the list? I just started smiling and dialing! I've never organized a conference before, but I published two books with Taschen, in which I brought in different interviewees. In this case, I did seek those interested in technology, such as Marc Glimcher and Hans Ulrich Obrist. I also contacted Blockchain companies and asked them to send participants. I will be in conversation with Jim McKelvey, the co-founder of the Square app about payments and Bitcoin in relation to art. He also happens to be a glass-blower, and some of his glass works will be available during the conference. Obrist will be in conversation with A.I. artist Ian Cheng and Serpentine Gallery's CTO Ben Vickers.
Kenny Scharf will debut a new work during the panel. Scharf is an interesting choice for a panel about the Blockchain. Are there other exhibiting artists? Kenny will make a painting which will be divided into a total of 175 pieces. Each attendee will leave with one of these 12 inch by 12 inch portions of the canvas. I am not a fan of fractured ownership, but using Blockchain to fund artists is a creative process. Making a work designed for distribution between a specific audience has a metaphoric aspect. It monumentalizes the moment we all share. Kenny is a historic figure for my generation and for New York I grew up in for bridging history with future. His work has a sensibility to be shared with public with its connection to street art. Leelee Kimmel Sobieski will exhibit a VR piece which will be put on the Blockchain in addition to Richard Prince's Instagram paintings which remind me of Andy Warhol's portraits in terms of appropriating a territory outside high art. This is another example of a classical artist interacting with technological presence