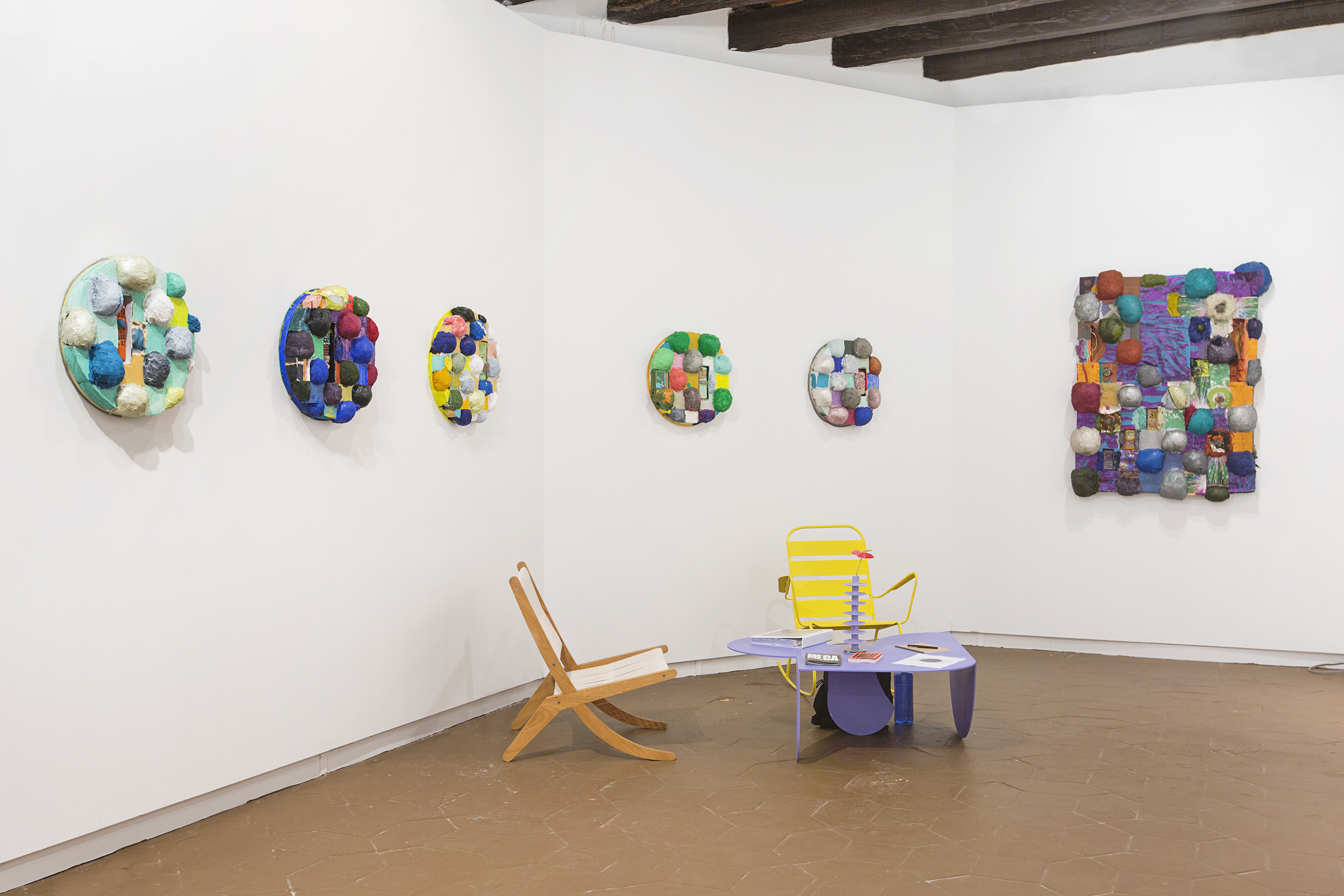 In a stunning colonial fortress overlooking the turquoise waters of La Puntilla bay in Old San Juan, the MECA Art Fair opened its second edition on Friday. Designed to unite Puerto Rico's rich cultural ecosystem with key North and South American stakeholders, the fair's second iteration at the Arsenal Antigua de la Marina Española comes at a pivotal time for the island: While the majority of hurricane relief efforts have been completed, Puerto Rico's economy remains substantially stagnant. Fair organizers Daniel Baez and Tony Rodriguez are primarily concerned with making Caribbean art more accessible for local populations, and more compelling to international collectors.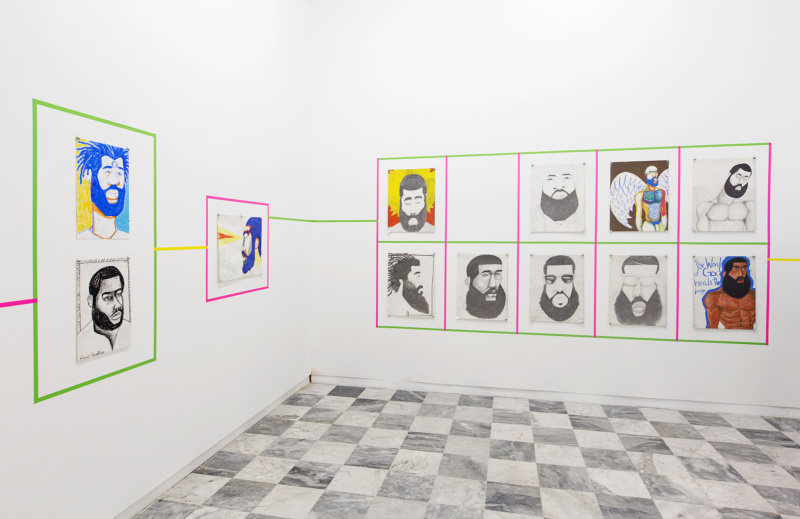 "A lot of people have been looking toward Puerto Rico because the cultural producers are really the ones standing up for this country," says Hazel Colon, the fair's cultural director. "Our mission is really to democratize the arts and use it as a platform for continued investment into the island."
Featuring a heavy roster of both Puerto Rican and New York galleries—including White Columns, Gavin Brown's Enterprise, 47 Canal, Embajada and National Gallery—the fair's offerings present a particularly dynamic array of works.
Though sales are certainly a focus of the fair—last year's event garnered roughly $600,000 in profits for participating galleries—the majority of fair participants are attending for rather altruistic reasons.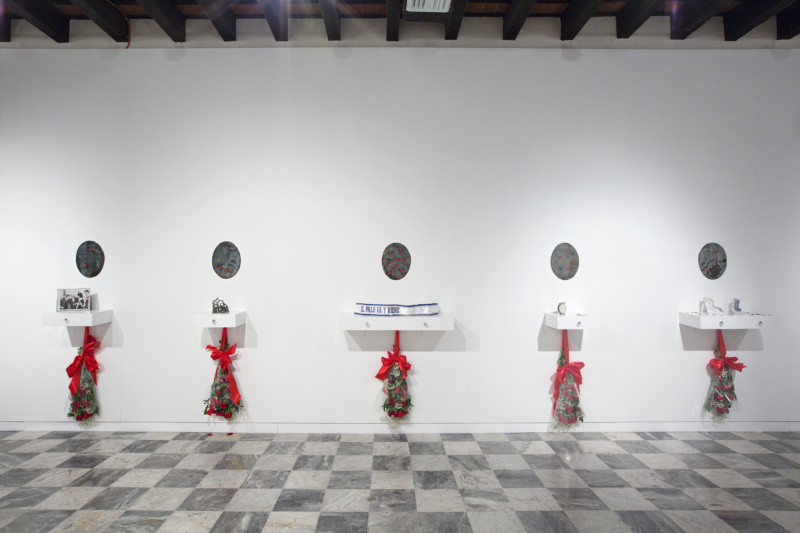 "They've tried to create a platform that connects North America to the Caribbean and South America, and I think if they can create a vehicle that allows voices to co exist, then that's great," says Matthew Higgs, the director of the seminal non-profit art space White Columns. For the fair, Higgs is presenting works by Derek Alexis Courd, a recently deceased Jamaican-born, New York-bred artist who battled schizophrenia during his life. Courd's studied, righteous portraits of bearded black men are on view at MECA; Higgs hopes that the fair will "develop more interest for the work abroad."
David Fierman of Fierman Gallery in New York is similarly motivated. "There's certainly the political and economic interest of bringing publicity to Puerto Rico," says the gallerist, who for the fair brought along Puerto Rican-born artist Cristina Brache. Brache's work is a commentary on Latin America's obsession with beauty; for the fair, the artist debuted an installation inspired by the Miss Universe Pageant.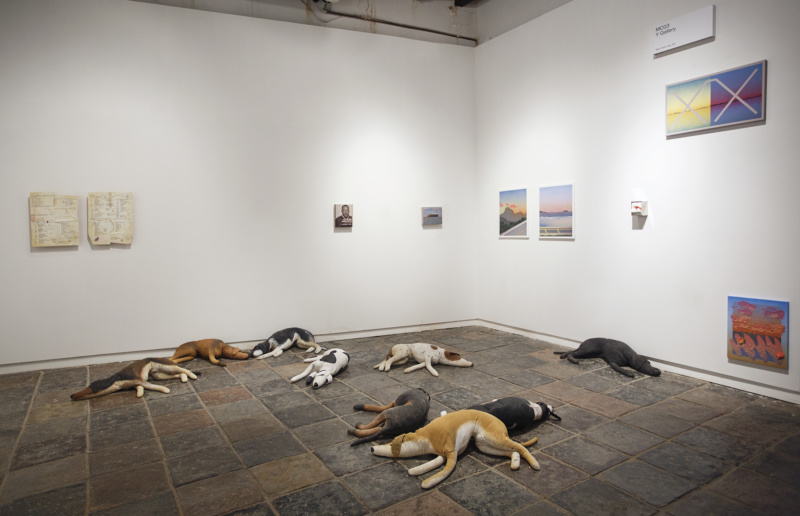 Other compelling booths include Y Gallery, who presents Ryan Brown's Untitled (let sleeping dogs lie) (2018). The work features a haphazard array of sand-stuffed acrylic dogs strategically placed at surprise locations around the fair, as well as within the gallery's booth. National Gallery also presents a set of imposing abstract works by Melvin Martinez, which uses found objects and thickly layered acrylic paint to communicate the artist's frustration with the current political scheme on the island.
Though the fair certainly has room to grow, organizers are hopeful that the initial buy-in from participants will allow them to execute on their mission. "Many of the galleries here have become loyal to the project and the mission," says Colon. "There's definitely a lot of passion here."