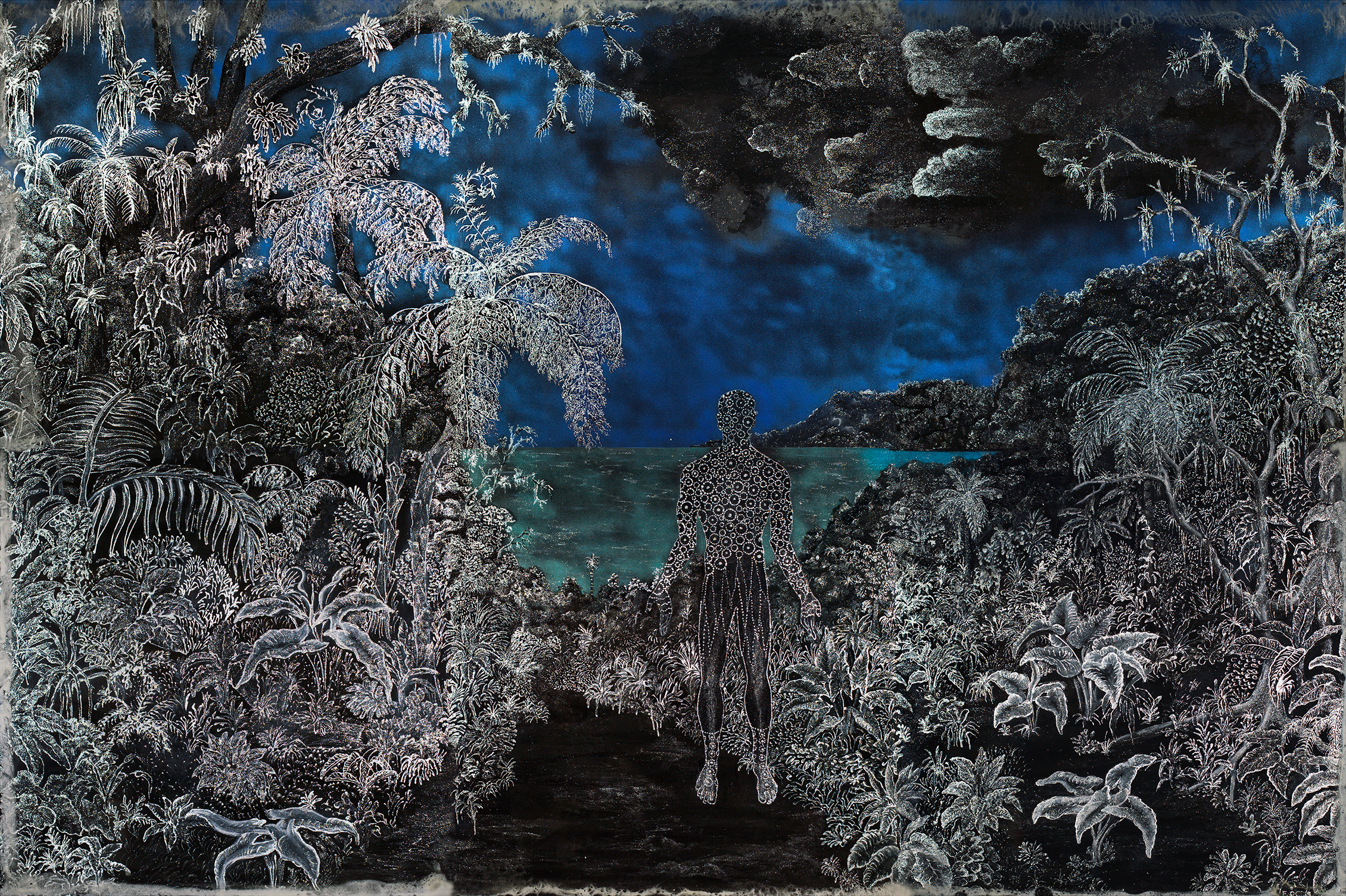 Haitian-born artist Edouard Duval-Carrié has lived and worked in Miami for nearly 30 years, long established as a local favorite. Working in a diverse range of mediums from painting and etching to sculpture, Duval-Carrié's practice is marked by a distinct Caribbean sensibility in a nod to his heritage. Rich in symbolism and iconography rooted in Haitian history, folklore and Vodou, his work is often politically charged and spiritually oriented. At The Ellies, a series of awards given by Art Center/South Florida to local visual artists, Duval-Carrié was revealed on October 24 as the recipient of the Michael Richards Award: a grant of $75,000 and a commission at The Bass in Miami Beach. The award is given to a Miami-based artist who has cultivated an original practice over a long period of time and is selected by a jury of local and national curators. Here, Duval-Carrié opens up about his history with Art Center/South Florida and what this award means for his future.
What was your initial reaction to the news about the award? Dumbfounded. I was in my studio, I had to sit down. I am very touched to tell you frankly. I have to say, I moved to Miami in 1992 and had no contacts here. It was on a whim that I came here. I am from Haiti, and had been living in France at the invitation of the government. I passed by Miami once, went to the beach and thought, "this is my kind of place." This award validates that I made the right decision to live here.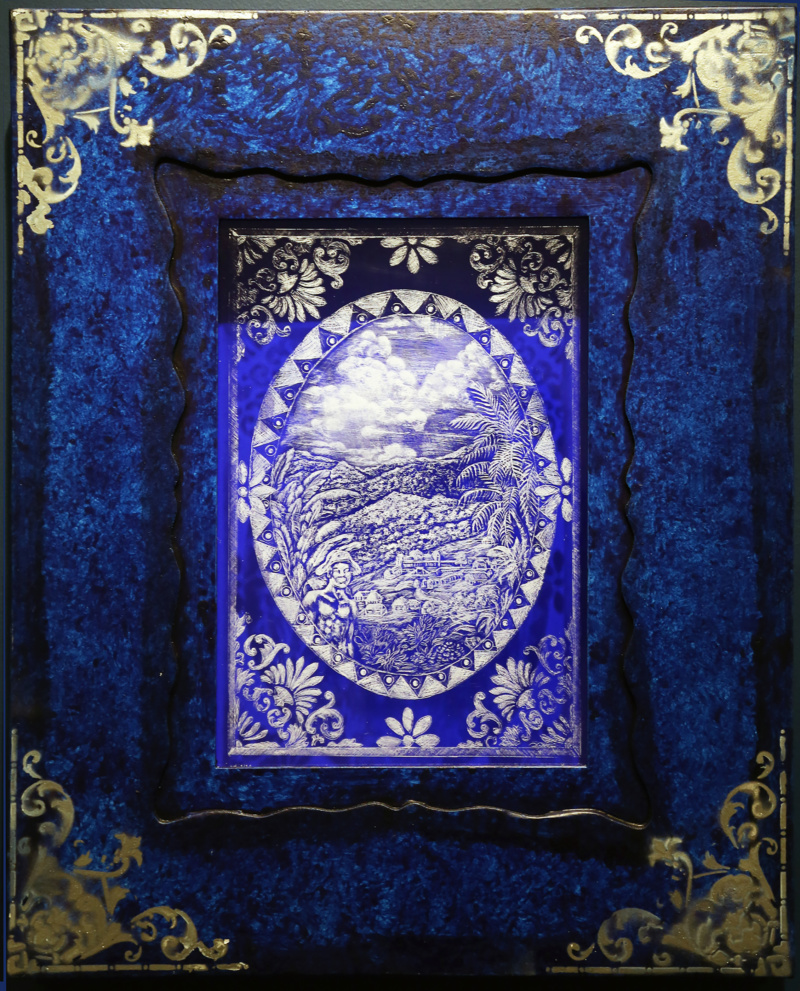 How will this grant propel your work forward? My studio is almost like a lab. Je touche tout, they say in French. I touch it all. I like to play and create and push the envelope in many ways. I haven't found my medium yet. I always try to bring something new to the table. It's what keeps me alive.
Last year, I was involved with 3D printing on plexiglass. I illustrated a book called "The Kingdom of this World,"—it's a wonderful novel about Haiti written in the 1940's by a Cuban author, Alejo Carpentier, focused on magical realism. I've read the book several times since I was 16 or 17. Now that I finished that project, I'd like to do a whole installation of cut or etched glass. But the materials are costly, the technology is costly. I plan to use the money to invest in that field and perfecting that work.
What do you plan to do with your commission at The Bass? I'd like to create a whole room. But instead of being a blue room, let's call it a crystalline room, filled with etched panels that are backlit—an elaborate piece. It will be focused on Miami and Miami Beach, and what is on everybody's minds now, though nobody acts like it: the fact that the seas are rising. So it will be something new, about how Miami will handle being the new Venice.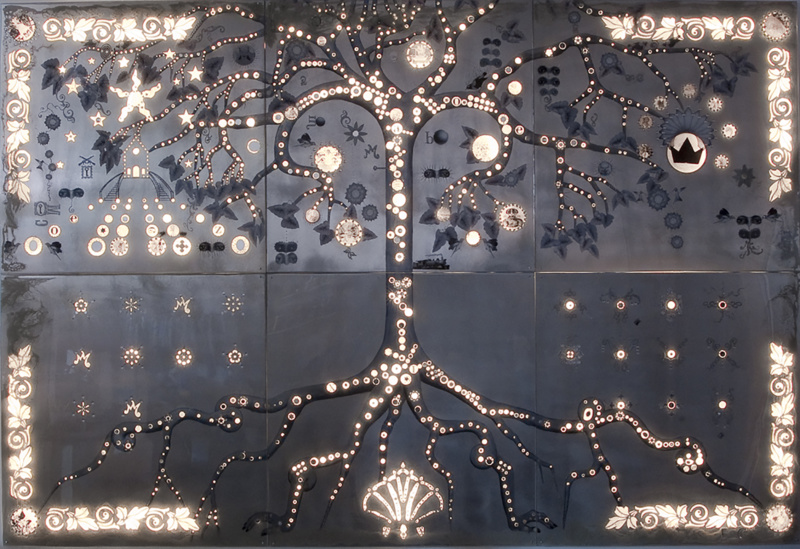 What is your connection with ArtCenter/South Florida? When we moved to Miami, we bought a house with a music room, and I thought this was to be my studio. But after two months with two very young little boys running around destroying the paintings, a friend told me about ArtCenter/South Florida. It was a fantastic thing for me to do, to move into a community of artists. It made life so much easier, my integration into Miami so much easier.
First of all, it was very educational and also quite fun. The center was the hub for incoming artists. There were three buildings then, and it felt like we had a campus on Lincoln Road. It was a group of crazy kids at the time. I stayed there for four or five years, riding my bike every day to the ArtCenter. I've always felt indebted to the center in many ways.
How has your relationship with ArtCenter changed over the years? Since the beginning they asked me to organize and curate exhibits. I did, and I tried to bring in other artists, people like Jose Bedia, as well as contemporary artists from Haiti. It was important to me and to a lot of these Haitian artists to introduce them to Miami, to show their work and to be able to dispel the misconception that Haitian artists are a bunch of peasants painting.
It's very generous of the ArtCenter to establish this award. The fact is, the first thing they've done with the money from selling one of their buildings on Lincoln Road is to find a way to give it back to artists through The Ellies. I find it very laudable.
Learn more about The Ellies here.