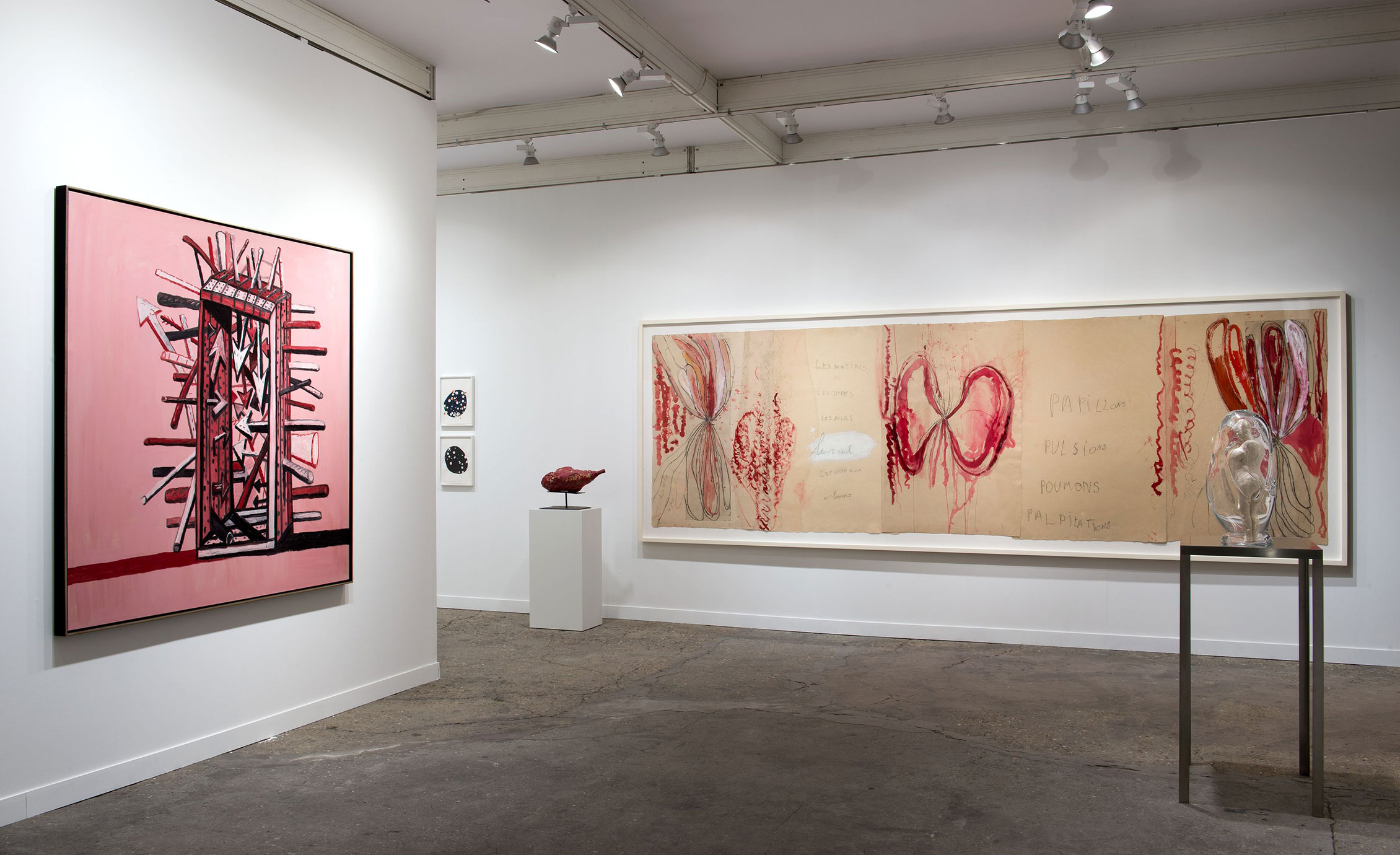 There is new vigour to the Parisian contemporary art scene, an ever-increasing energy to FIAC, and many reasons for both. Held in the exquisite Grand Palais—about as far from a convention center or a tent as you can get—FIAC offers an environment of such overwhelming physical beauty that art fair fatigue is all but forgotten.
FIAC director Jennifer Flay's much acknowledged dynamism is one reason the fair is so strong; a powerful voice in Paris and close to the mayor Anne Hildago, Flay increases FIAC's outdoor footprint annually, with The Hors les Murs programme, placing contemporary sculpture in the Jardins des Tuilleries and at Place de la Concorde for the first time this year.
Several heavy hitters are noting that FIAC is now preferred to Frieze by many American collectors who consider the Parisian fair a window on Europe; and there are notable galleries exhibiting for the first time, including Paul Kasmin (NY) and Ben Brown (London, Hong Kong), as well as those returning after a break–considered a huge compliment to Flay–such as international blue chip Hauser & Wirth.
Certainly, the restrained glamour of FIAC visitors outclasses other fairs–perhaps it's just the Paris effect that makes us all pull our socks up, but at FIAC you see less (unfortunate) plastic surgery and more cool elegance with an eye on the silhouette. And what are the well-dressed cognoscenti most intrigued by? Identity is a recurring theme this year, whether racial, social, gender-based or a non-specific existential howl. Here are some highlights of a stand-out fair.
Thaddaeus Ropac, Austria, Paris, London
Major paintings include a vast George Baselitz, inspired by 18th-century books of French lithographs of grimacing faces; Robert Longo's melancholic interpretation of Manet's Bar au Folie Bergeres, made from an x-ray of the original; and Yan Pei-Ming's portrait of Gustave Courbet, juxtaposing a traditional Chinese monochrome palette with a European Expressionist style. The Musee d'Orsay will show Yan and Courbet 'in confrontation' in 2019. Visitors are encouraged to add to the patina of Carl Andre's copper floor piece, its domestic size apparently the most sought-after by collectors, but when you leave FIAC, go directly to Thaddeus Ropac's Pantin space for their museum-quality exhibition "Monumental Minimalism" to see Andre alongside Lewitt, Judd et al.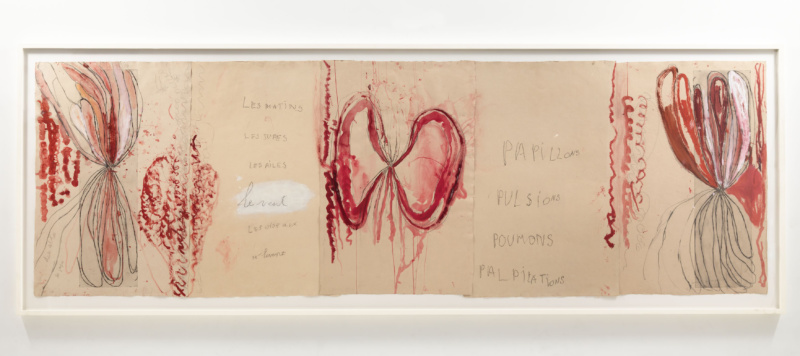 Hauser & Wirth, London, Zurich, New York
Known for their highly curated booths, Hauser & Wirth have named their FIAC stand "La Coeur est La" ("The Heart is There"), and it explores notions of desire and sexual ambiguity through a dialogue between the works of Louise Bourgeois and Hans Bellmer. Shared themes include the body as expressive material, a source of creativity and fertility, ambiguity and eroticism. Bourgeois's rarely seen large-scale drawing [pictured] is a particular treat.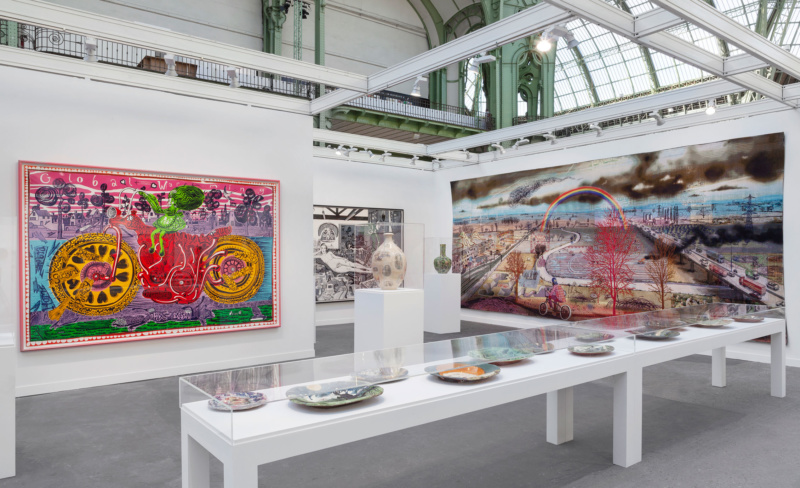 Victoria Miro, London, Venice–solo stand, Grayson Perry
The self-described 'transvestite potter from Essex' is opening his first major show in France at the Monnaie de Paris this week ["Vanite, Identite, Sexualite"], which explores the artist's habitual terrain: identity, gender, class, religion and sexuality. Victoria Miro brings rarely exhibited works to FIAC including press-moulded plates and dishes decorated with papercut stencils, graffito drawing and stamped lettering; a recent large-scale tapestry, Battle of Britain, 2017; large scale prints including Selfie with Political Causes; and older iconic works such as ceramic pot Whore of Essex, 1986.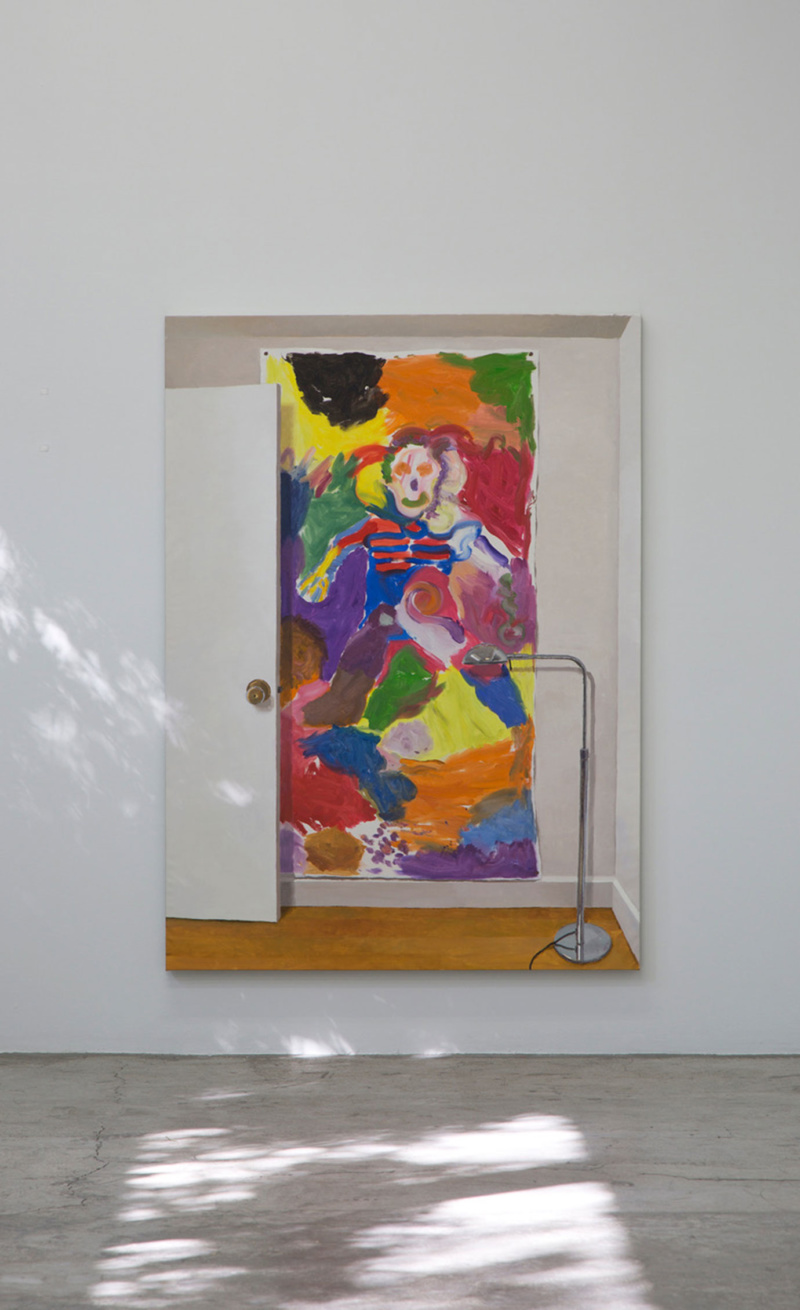 Labor, Mexico City–solo stand, Roger White
US-based White paints snapshots of the mundane, everyday moments that we don't beautify and post on social media. Working in soft, understated colors, the paintings are unassuming, almost sweet, with a sharp, humorous edge, juxtaposing careful execution with banal subject matter: a box of tissues, a child's swimming lesson, a toilet with suspiciously yellow water. "An oblique history of the present," the artist suggests, referencing the reality we love and ignore.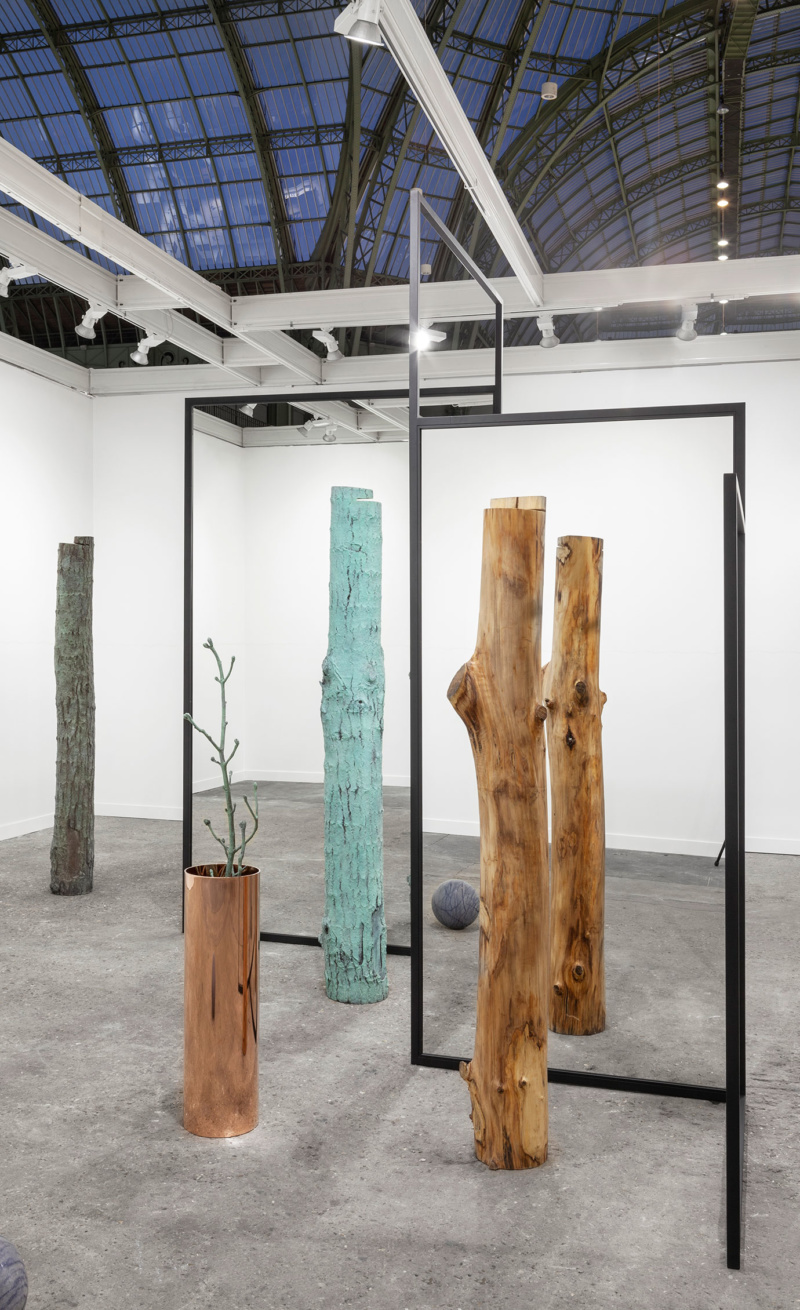 303 Gallery, New York–solo stand Alicja Kwade
Filling the stand with cast tree trunks made of materials including concrete and bronze, stone objects and a disorientating set of mirrors, artist Alicja Kwade leads viewers to question their understanding of time, space and reality. Components appear to morph from one material to another while viewers are reflected or duplicated as they move around the stand. Kwade reshapes our conception of ourselves and the universe around us. This is a major sculpture installation, reflective in all senses of the word.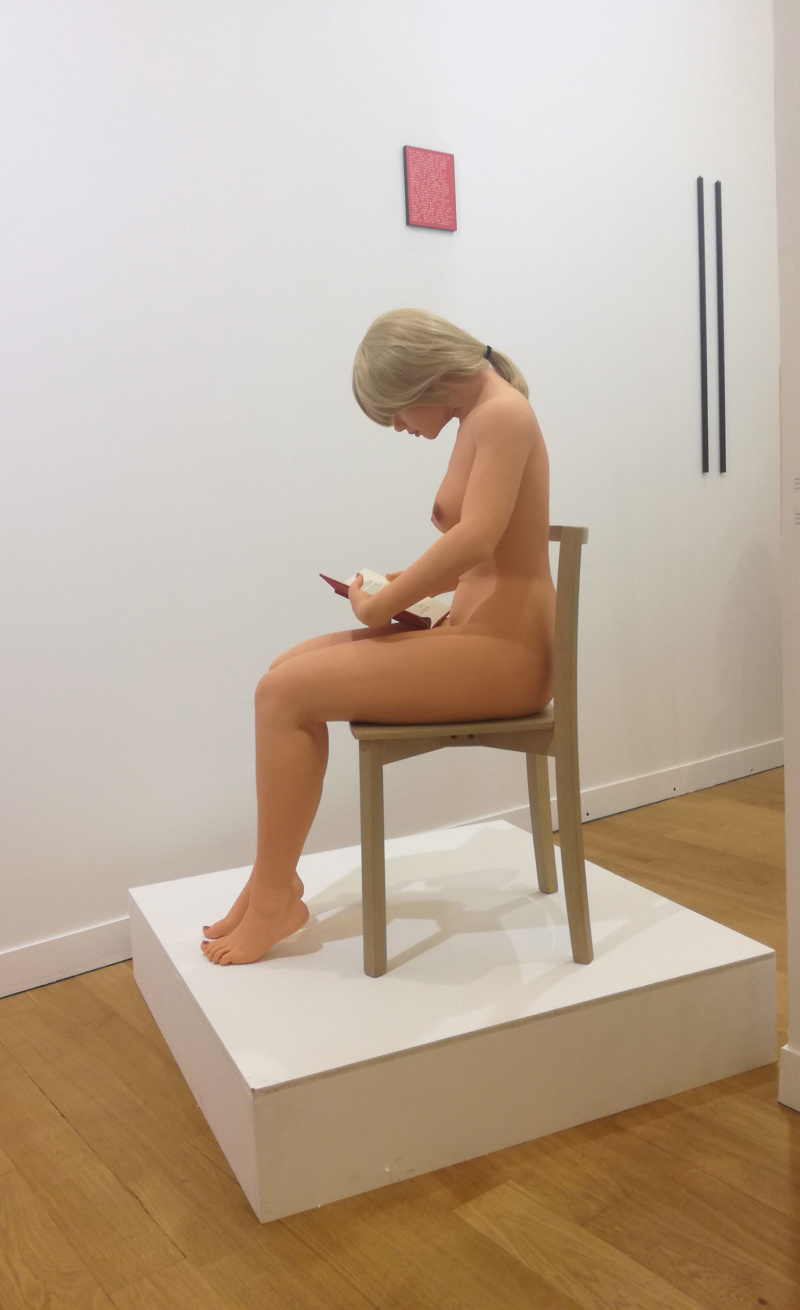 Martine Aboucaya, Paris
Hans-Peter Feldmann is an obsessive collector of things and has amassed a large number of old portraits over the years, some good, some not so much. Then he adds to them: a squinty eyeball here, a red nose there, and in this case a smear of red lipstick to a forgotten 19th-century woman, suddenly thrust into the FIAC limelight. Felmann's series of sex dolls came next: plastic nudes given new identities through banal activities that include reading a book (Regine) and crying (Françoise). Once the dolls lose their role of sex toy, we are almost surprised by the reality that that was their original purpose.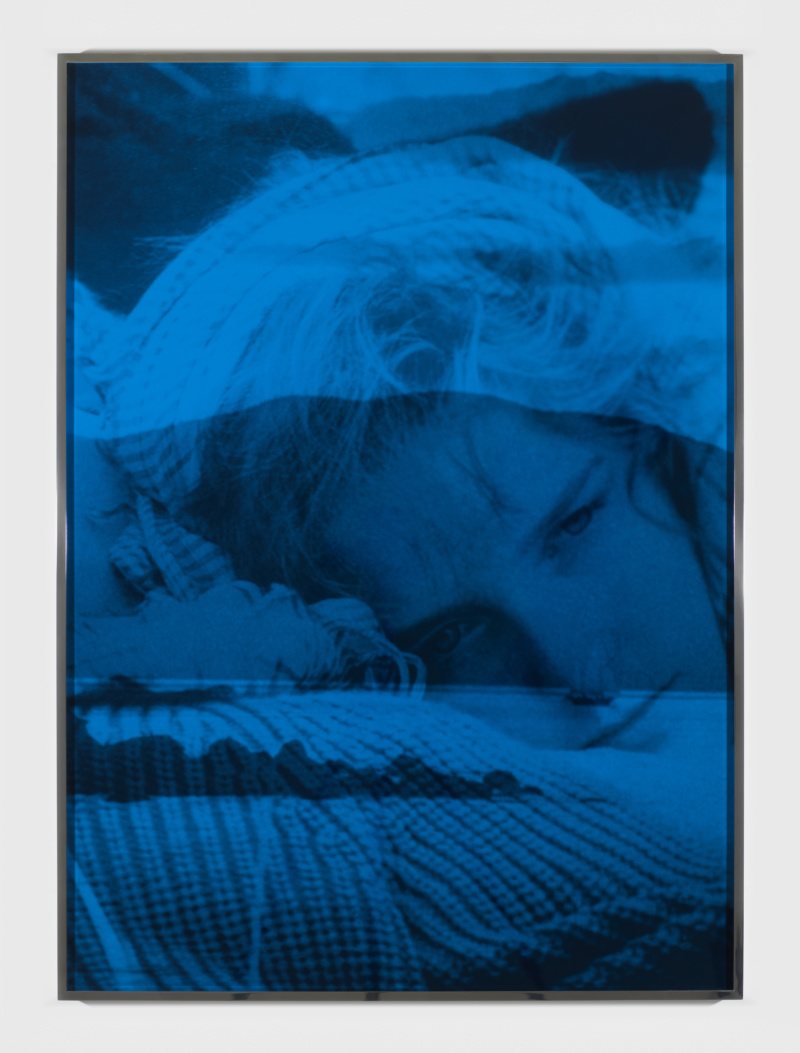 Downs & Ross, New York–solo stand Vicky Alexander
Vikky Alexander's black and white prints shown behind richly-tinted plexiglass reclaim female desire from its traditional, transactional usage. Among the first bodies of work from the 1980s Picture Era, these works have a distinctly contemporary edge, defying gendered aesthetic codes and referencing fears of patriarchal self-destruction once aroused by the nuclear threat and now making an unwelcome return. Veering from orgasmic to sentimental, these jewel-like pieces are the unsung heroes of an era that has a great deal to say.
Craving more culture? Sign up to receive the Cultured newsletter, a biweekly guide to what's new and what's next in art, architecture, design and more.