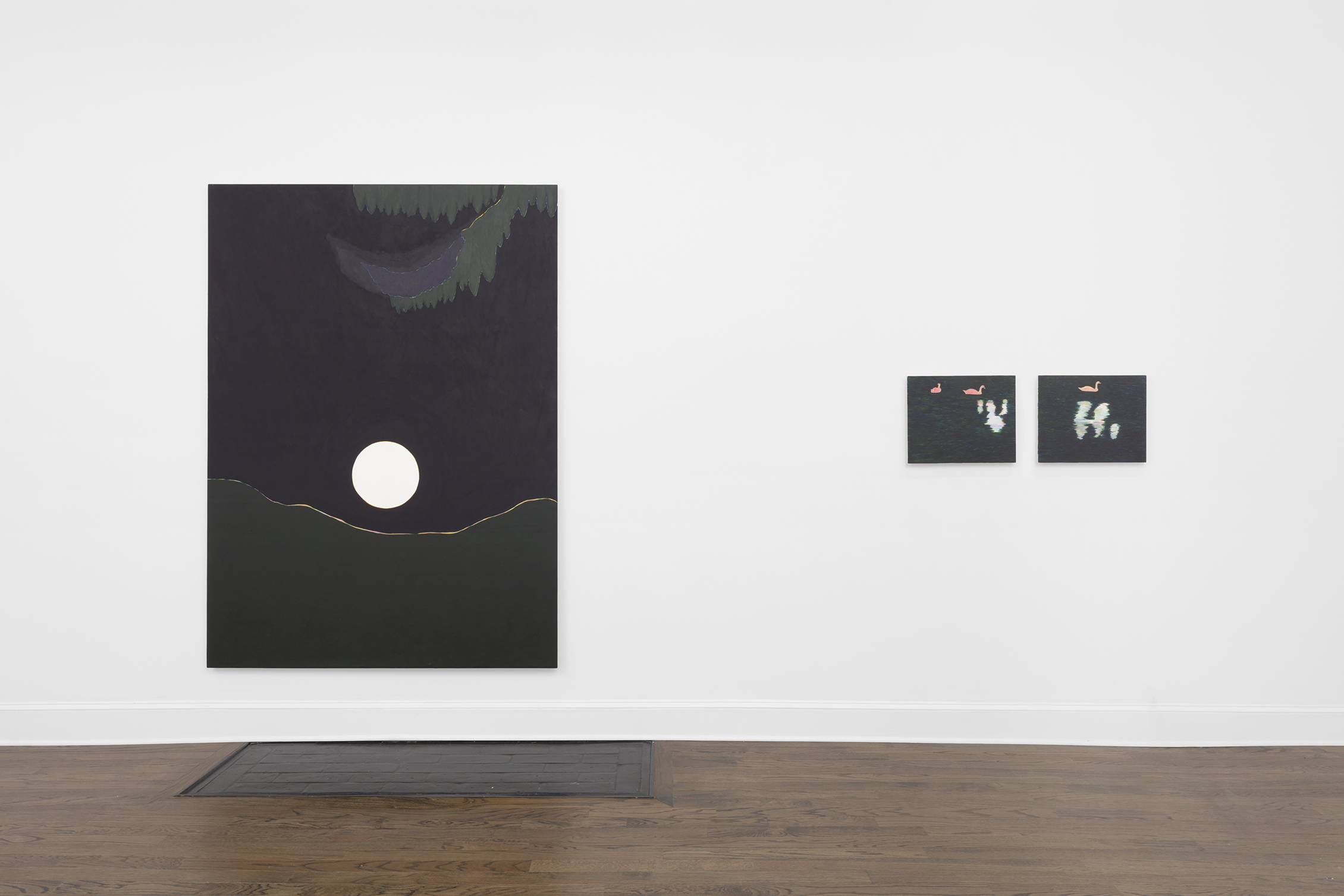 Patricia Leite's "lusco-fusco" at Mendes Wood DM The poetry of light and darkness is one Patricia Leite has mastered. In "lusco-fusco," her Mendes Wood DM solo show, the Brazilian artist responds to the natural world with a sense of wonder. She applies order to the complex—smoothing it into the sublime. Her approach brings to mind artists like Alex Katz, David Hockney and Ann Craven who have similarly found themselves returning again and again to the world around them.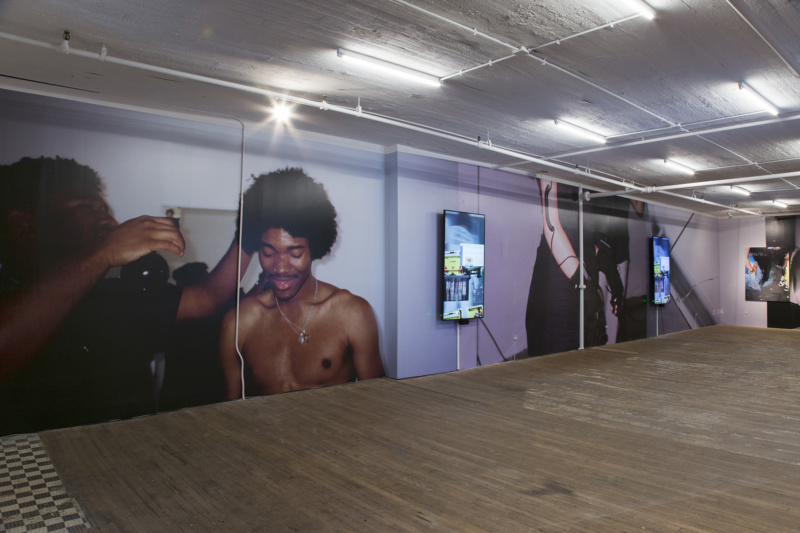 Martine Syms' "Big Surprise" at Bridget Donahue "Text Me" flashes across the screens that line Bridget Donahue's gallery for Martine Syms' solo exhibition. It is not a passive image but an invitation. The videos that line the walls aren't as simple as they seem. The algorithms of their narratives are in part a response to the input of visitors curious enough to parlay with the artist's depressive chatbot who is triggered by certain words and phrases (as we all are). "Everyone is shit right?" it asks. "Perhaps." I answer. The character in one screen rolls over in bed. With "Big Surprise," Syms has created a story that curls around you like a cloud of smoke. The effect is haunting.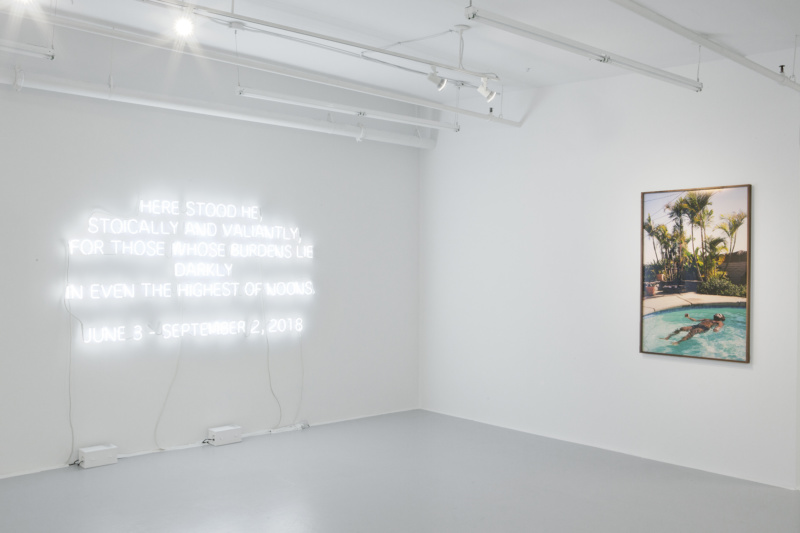 EJ Hill's "An Unwavering Tendency Toward the Center of a Blistering Sun" at Company All summer long, EJ Hill stood still on a pedestal of his own design (Altar (for victors past, present, and future), 2018) in the Hammer Museum. His contribution to this year's "Made in L.A." spoke to the presence Hill's fans have come to expect from his work. This September, the Los Angeles-based artist takes his victory lap at Company where one finds the podium, a neon work and new suite of photographs taken by Hill around Los Angeles. The artist is not present but his absence is felt, grounded by the images that motion back to their maker's generous, unwavering perspective.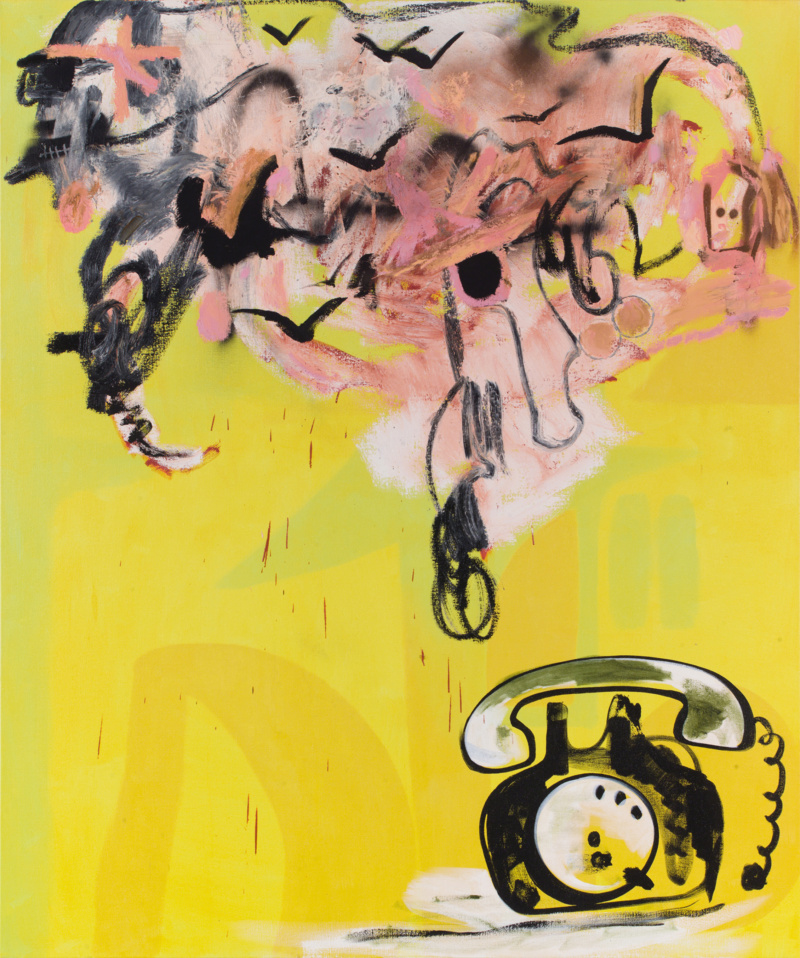 Charline von Heyl's "New Work" at Petzel Every canvas presents a new problem. In Charline von Heyl's ninth solo show with Petzel gallery, the painter sets up a seemingly unbeatable scenario and solves it with a potent mixture of wit and technique. Every work encapsulates its own conversation. The dialogue spills into a roundtable as the paintings begin talking to each other. For a moment you can imagine them in the artist's studio after dark whispering to one another.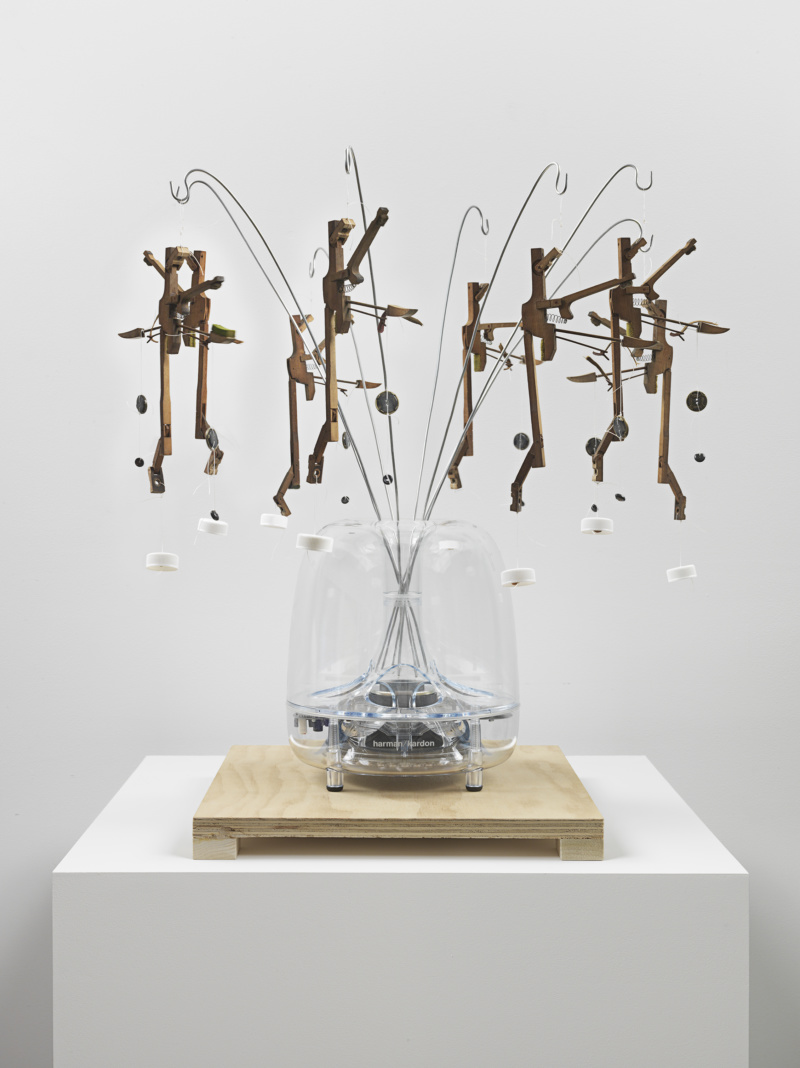 B. Wurtz's "Domestic Space" at Metro Pictures This summer, B. Wurtz transformed City Hall Park in New York with his Kitchen Trees. The sculptures' branches laden with cooking utensils toyed with our expectations of private and public spaces. At his new Metro Pictures exhibition, this line of inquiry continues indoors with a fresh batch of entries from Wurtz's ongoing Photo/Object series where the artist pairs an everyday item with a scale-distorting black and white image of the same implement. Elevated by the attention to detail the artist lavishes upon the overlooked and the ordinary materials of our lives, the domestic space transforms into a wunderkabinet.
Toyin Ojih Odutola's "When Legends Die" at Jack Shainman The final chapter of Toyin Ojih Odutola's three-part series about two fictional, bourgeoise, Nigerian families Obafemi and UmuEze Amara. The show unfolds across Jack Shainman's two gallery spaces and represents a last moment with the fictive clans who we've watched evolve through their relationship to one another and moments of quiet leisure be it dressing, drawing or looking longingly out the window onto their ample grounds. Sumptuously rendered, Odutola's new drawings depict in vibrant colors the paradoxical yawn of third-generation wealth.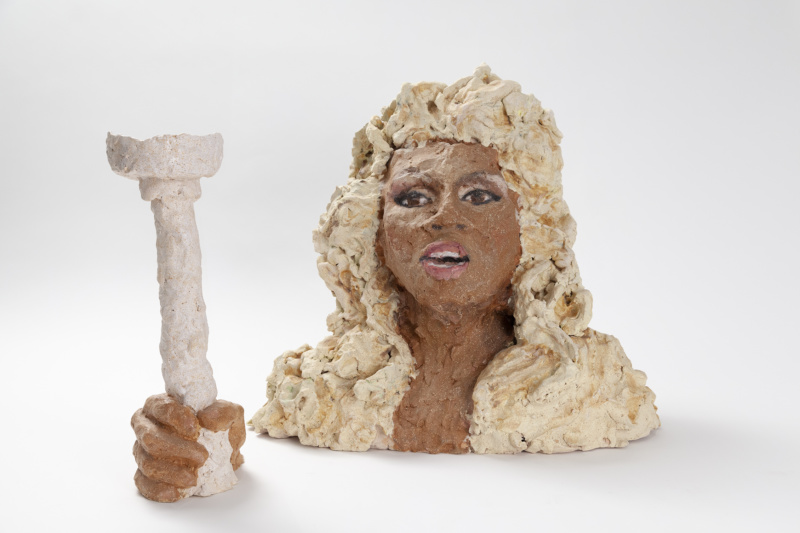 Trisha Baga's "Mollusca & the Pelvic Floor" at Greene Naftali What if you fell in love with Alexa? Alexa, do you love me back? Imagine her response: "I don't understand your questions, can you please repeat?" In Trisha Baga's exhibition, the artist uses an increasingly intimate relationship with her virtual assistant, Mollusca, to dive into the crevices of identity and how those messages are transmuted into outputs both virtual and physical. Comprised of various groupings of work and theater-like video installation, "Mollusca & the Pelvic Floor" points inward towards the drumming of the id.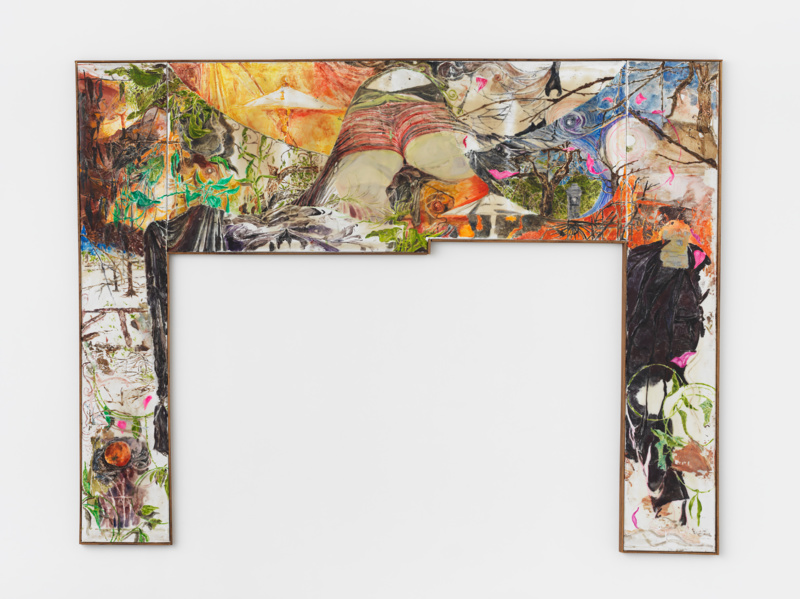 Nikholis Planck's "Tempo House" at Magenta Plains Every visit to "Tempo House" yields a new experience. Conceived by its creator Nikholis Planck as a kind of clubhouse meets nightclub, Magenta Plains will host a series of different performances and events as part of the artist's communal vision. Like Planck's shaped canvases that line the wall for the duration of the exhibition, the artist's rotating program reflects upon the conversation of contemporary art without trying to stifle its cacophony of voices.
Craving more culture? Sign up to receive the Cultured newsletter, a biweekly guide to what's new and what's next in art, architecture, design and more.