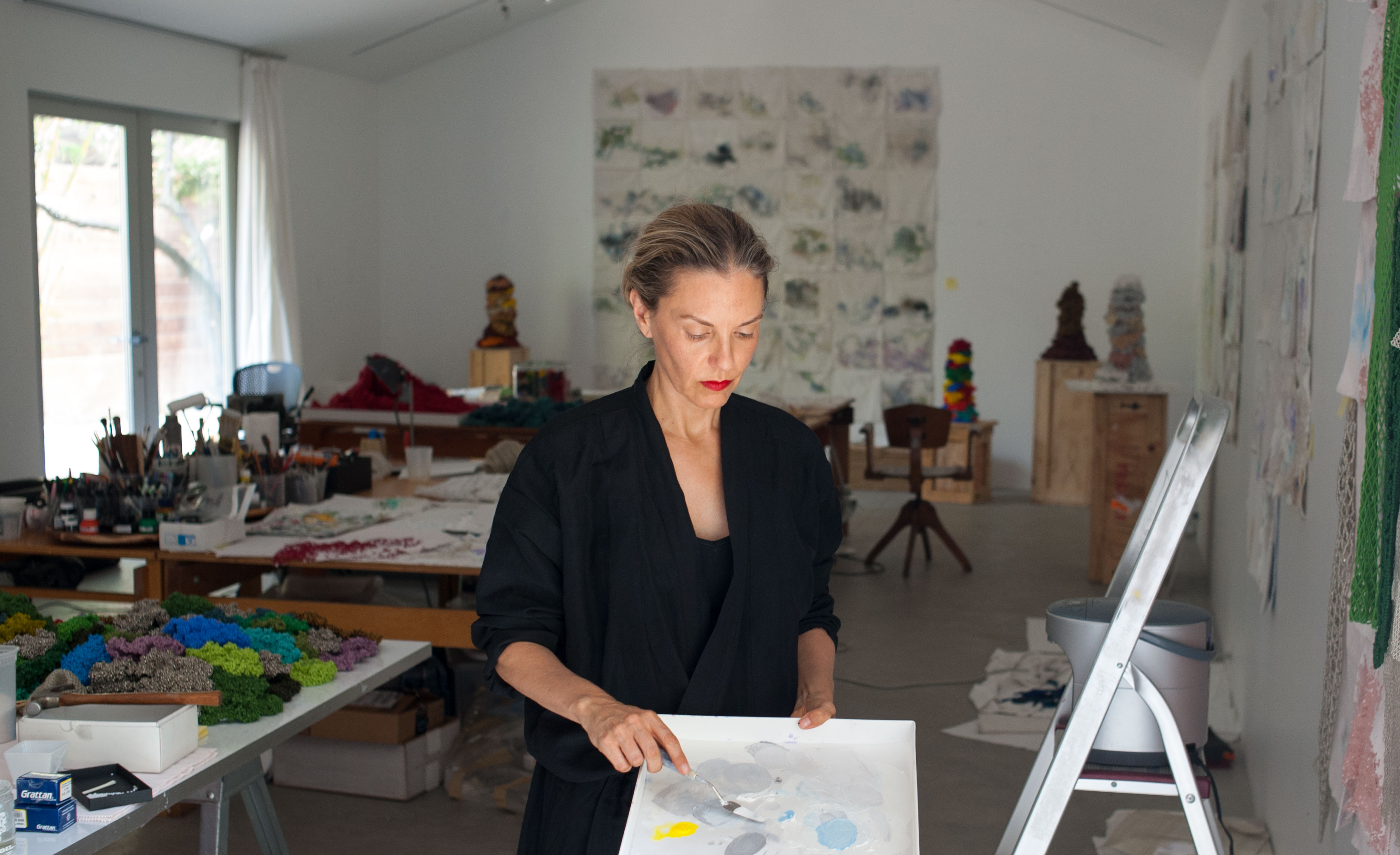 We rely on artists to take big risks, think instinctually and follow their creative muses on our behalf—otherwise, what's the point? If their work feels like it's too much part of a career plan, it's a bit too close to home for the viewer, who probably has one of her own to worry about.
You can't accuse Liza Lou of looking too much before she leaps. At age 19, she chose to work in glass before it became clear that it was, as she puts it, "the slowest possible way to make an impact artistically." At 35, she moved to Durban, South Africa, to make art with the assistance of local Zulu makers—not exactly on a whim, but impulsively for sure. And she ended up living there for a decade.
"I didn't do a lot of research, I didn't think it through in a really deep way," says Lou, now 49, who recently moved back to the Los Angeles area. "I just said, 'Okay, I'm doing it,' you know?" She laughs. "Because if you think too much about these things, you really can get freaked out and then not do them. So I kinda went for it."
Some of the fruits of all these risks are now on view at Lehmann Maupin Gallery in Chelsea, through October 27. "Liza Lou: Classification & Nomenclature of Clouds" is the first show in the gallery's new digs, artfully turned out by architect Peter Marino on the ground floor of a new building that holds the Hill Art Foundation upstairs (and above that, one of NYC's most expensive condos).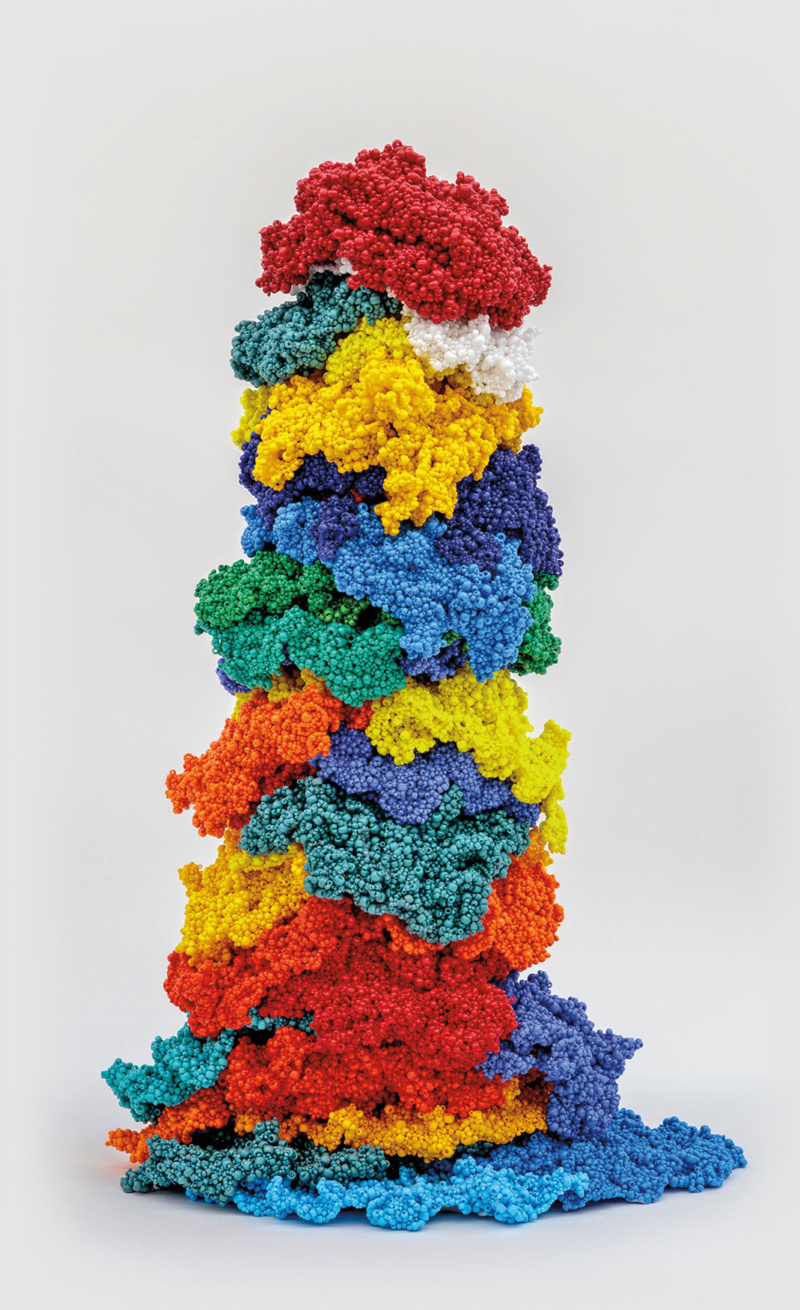 The exhibition holds a massive work, The Clouds, 2015–18, clocking in at 114 feet long, comprised of oil paint on glass beads that are woven together. It's ethereal and despite its size somehow feels light, as if it might float away while you're not looking.
"I've been thinking about clouds as my starting point on this body of work, and I worked on it for about three years," says Lou of the duration, which helps explain why this is her first New York show in a decade. "I call it a painting, but it's about collapsing the boundaries—the edge between painting and sculpture. At what point does something tip over into sculpture, at what point does it tip over into being a painting?"
Her whole career has been devoted to asking those kinds of questions. And they have won her some serious recognition, including, in 2002, a MacArthur Fellowship. But that was after she had set her own course—she's aware of the pitfalls of responding too much to the encouragement of the outside world. "I've been really lucky to have that validation," she says. "But I also felt that, by hook or by crook, I would make my work. That's what I would say to any young artist: No matter what, you have to resolve to do the thing you need to do. But don't wait for that moment when other people figure it out."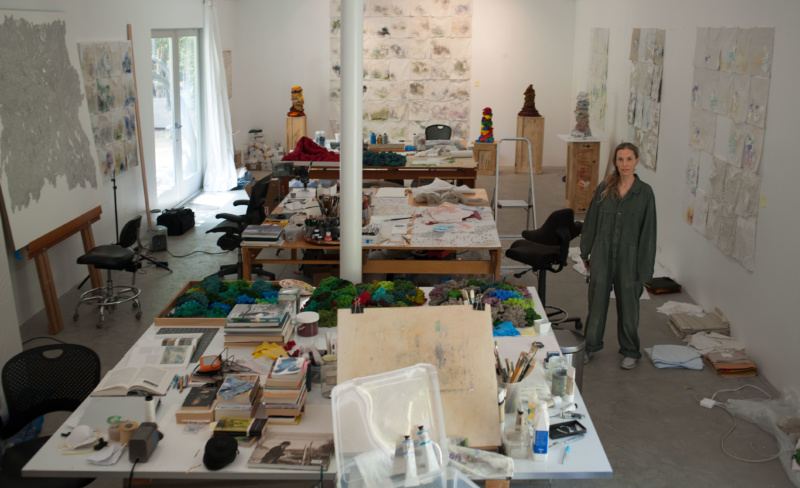 Lou was born in New York but raised mostly in Southern California. She dropped out of the San Francisco Art Institute after one semester. "I wanted creative and intellectual freedom," she says. She got a studio and started making work. The breakthrough came in 1996 with Kitchen, a large piece made of an entire American kitchen covered in glass beads that was the product of five years of work. (It's now in the collection of the Whitney Museum of American Art.) How did that feel? "As if you could add up all of the moments when you had your shit together and see them all at once," she says.
Formally, she found her voice early—something between painting and sculpture that satisfied her interest in shades of metaphorical gray. But it was her bold decision to live in South Africa and work with Zulu women that brought her methods into focus.
Lou was a pioneer of social practice, a term being used more and more these days to describe when artists involve at-risk, vulnerable or simply under-resourced communities in their work and, by doing so, give something back. At first, it was just a temporary visit. "I rented a dance hall by the docks of Durban and started with 12 women who had never had formal employment," recalls Lou. "But all of them had experience with beads."
Her work evolved with the beading abilities of the women and, 14 years later, she still commissions them to work on her projects. "I totally fell in love with these women," says Lou. "They were so fabulous and so much fun, and I still work with the same ones."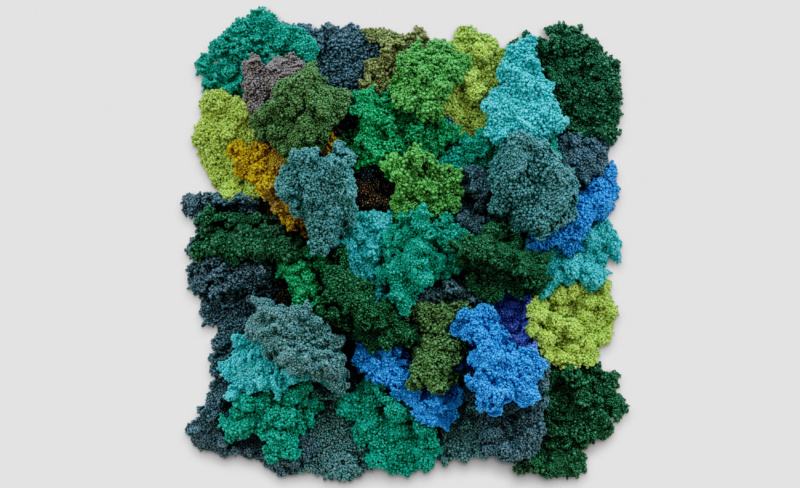 Beyond the personal relationships, the philosophical underpinning of social practice kept Lou's attention, she says. "It was interesting for me to ask, Can I make sure that there is meaning in terms of making of the work itself? Can I make sure that the way my work is made has integrity, it's rooted in the real world and can make a difference in it?"
Although Lou now goes back to Durban a couple of times a year, she felt it was time to move back to the United States with her husband, the graphic artist Mick Haggerty, and their 10-year-old daughter. But she chose Topanga Canyon, outside of Los Angeles—itself an off-the-beaten-track location not far from where fellow female iconoclast Mary Corse lives and works. It's not a place where you go to attend art world parties, it's a place to do serious work and, in Lou's case, to find meaning in contradictions.
Think of glass itself: it's breakable, yet it has the potential to last for thousands of years, as a trip to the ancient art galleries at the Getty Villa demonstrates. As Lou puts it, she's found a home exploring "the interplay between fragility and tenacity." In more ways than one.