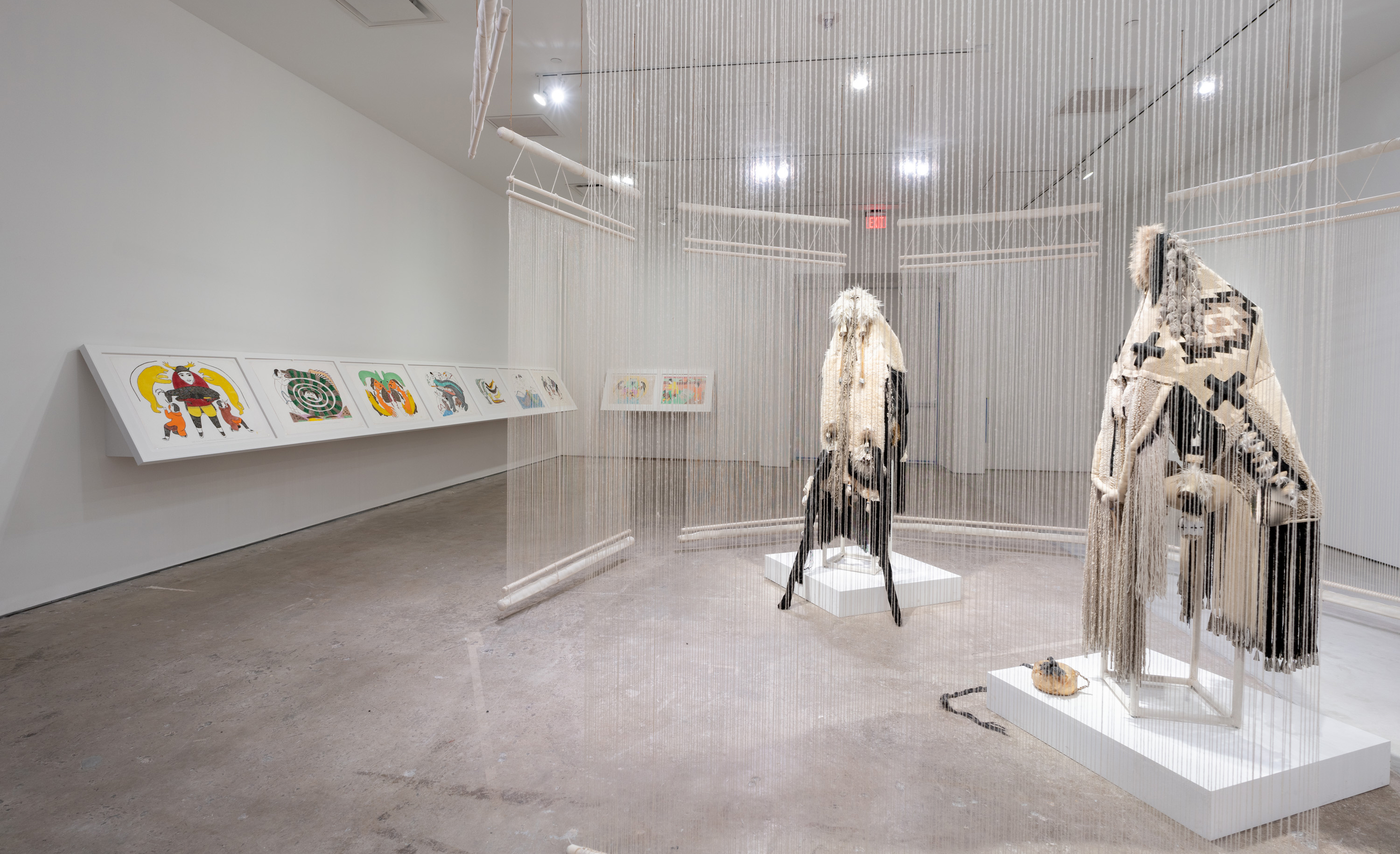 Following its $12-million renovation and expansion, SITE Santa Fe inaugurates its SHoP Architects-designed building with the third installment of SITElines, a biennial dedicated to shedding light on contemporary art from the Americas. "Rejecting the notion of homogeneity in the Americas, we recuperate multiple histories and cosmologies, looking to artists to help us reveal and understand points of view that have often been sidelined in the contemporary art world," writes SITE director Irene Hofmann in the catalog foreword.
Hofmann, who took the helm of SITE in year 2010, spearheaded the biennial's transition from a U.S. focused event to one dealing with the complexities of the entire Americas. True to the biennial's mission to incubate multiplicity in discourse, the curatorial task is undertaken by three names known for their distinct voices, MoMA PS1's Ruba Katrib, José Luis Blondet from LACMA and Albuquerque-based independent curator Candice Hopkins, who are joined by Museum of Contemporary Art Chicago curator Naomi Beckwith as an advisor. With biennials transforming into sporadically-installed urban extravaganzas that require extensive logistical planning in order to view, SITElines offers a succinct experience through its neat hang and inclusive checklist presented under a single roof.
The exhibition title, "Casa Tomada," refers to Julio Cortázar's namesake 1946 short story about two middle-aged bourgeois siblings slowly being pushed out of their inherited house by mysterious forces until they remain with no belongings. The Argentine author's metaphor-filled tale on the tension between disenfranchisement and authority during political turmoil in his homeland sets the general tone for artworks created in a variety of media. The narrative fluidity of the story is reflected onto the curatorial structure, crafted with many personal and collective accounts in the hands of intergenerational artists from eight countries. Among 23 participating artists, 10 created new commissions, marking the highest number of commissioned works presented in SITE's history. Initiating the exhibition is Andrea Fraser's wall-spanning installation comprised of pages from her new book, 2016 in Museums, Money, and Politics, in which the artist breaks down the correlation between private museum donors and their political leanings during the 2016 election. Revindication of Tangible Property, Naufus Ramírez-Figueroa's colorful polystyrene and resin sculptures elegantly suspended from the ceiling, are based on archeological Mayan excavations, some of which include accents of French pottery tradition. Also included are Canadian Inuit artist Victoria Mamnguqsualuk's superb drawings of Arctic myths, in which animals and humans interact in mesmerizing juxtapositions and L.A.-based Navajo artist Melissa Cody, who utilizes wool in search of new dialogues between colors, lines, and geometry in her woven drawings.
Doing justice to its title, the exhibition looks at homes, not only those safe and familial, but alternative roofs providing refuge. Sable Elyse Smith's 2017 single-channel video Men Who Swallow Themselves in Mirrors is a collage of moving image, blending the artist's communication with her incarcerated father with various recorded or found footage. A newly-commissioned neon text piece, Landscape IV, contributes to New York-based Smith's examination of social and political constructs through language. An audience favorite during the exhibition preview was a glass house presentation of Canada-born and Lisbon-based Curtis Talwst Santiago's ongoing Infinity Series, for which the artist hand-crafted mundane or historic stories inside salvaged ring boxes with elaborate exteriors. Among scenarios for the artist's impossibly minuscule scale dioramas are Manet painting Olympia or a Black family lounging at a domestic setting.
SITElines 2018: Casa Tomada is open to public at 1606 Paseo de Peralta, Santa Fe, NM through January 6, 2019.