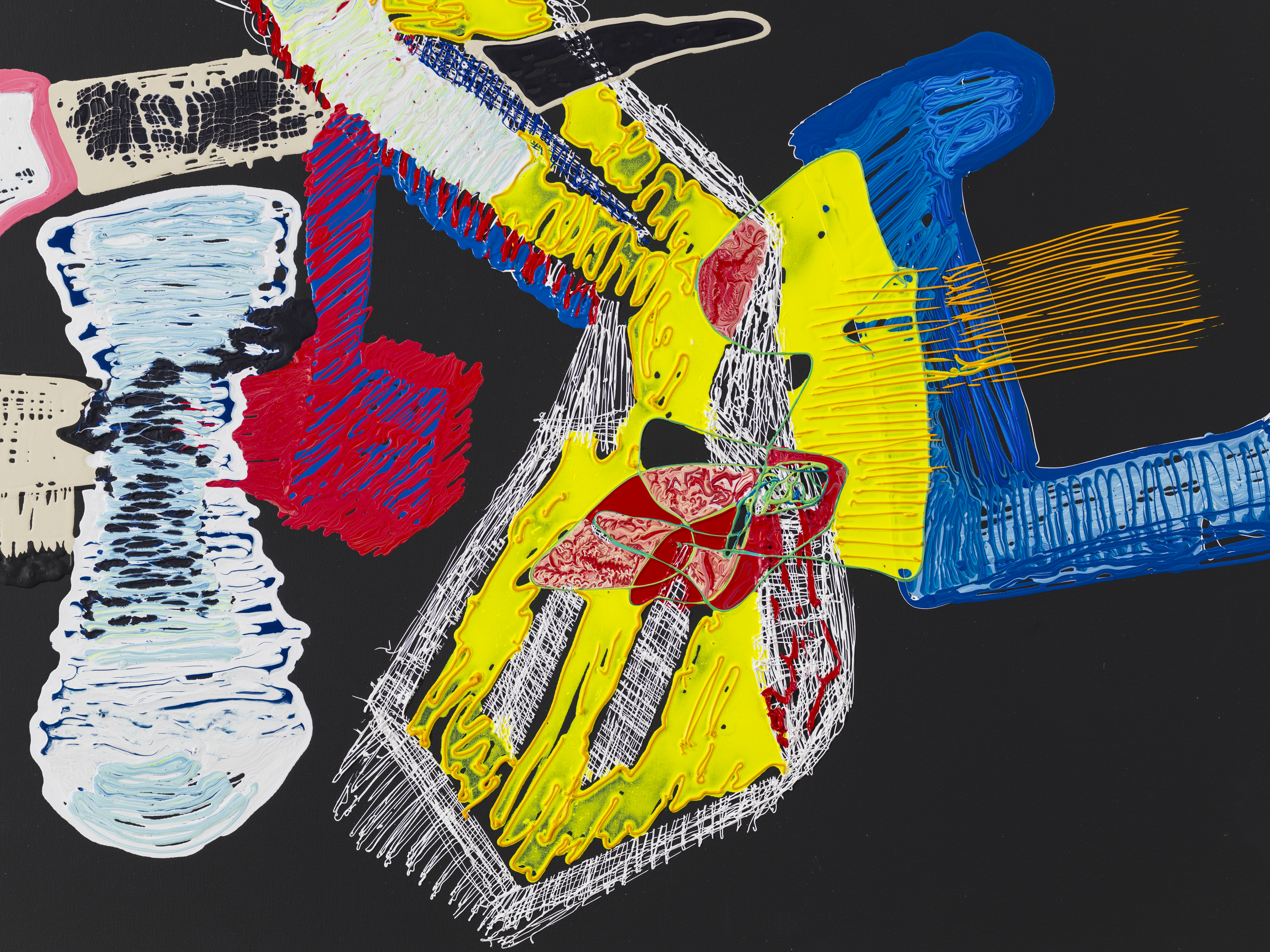 Leelee Kimmel's paintings keep the eyes moving. In her works on canvas, clouds of cross-hatched forms float against vast oceans of black and white creating a kind of graphic landscape that feels somewhere betwixt Lee Krasner and Rose Wylie. Kimmel's scale and the busy nature of her brush suggest a kind of calculated action painting one that tracks with her performative past. After a debut at the Journal Gallery in New York, Kimmel pops up at Simon Lee in London for the artist's U.K. debut, which will include not only a suite of new paintings but a VR piece and a complimentary series of sculptures. Before the curtain came up, Kimmel answered a few quick questions about her methods.
Do you see your abstractions in the virtual and physical world as a form of action painting? My movements in physical and virtual world are extremely similar. I almost don't see them as two different worlds. The work is the same for me as long as I'm the one doing it. As long as it's made with my hands and not someone else's. So even though VR can seem like a removal of the human hand in my case it's not. They are both a certain form of action painting as well as lyrical abstraction and some sort of mutant realism.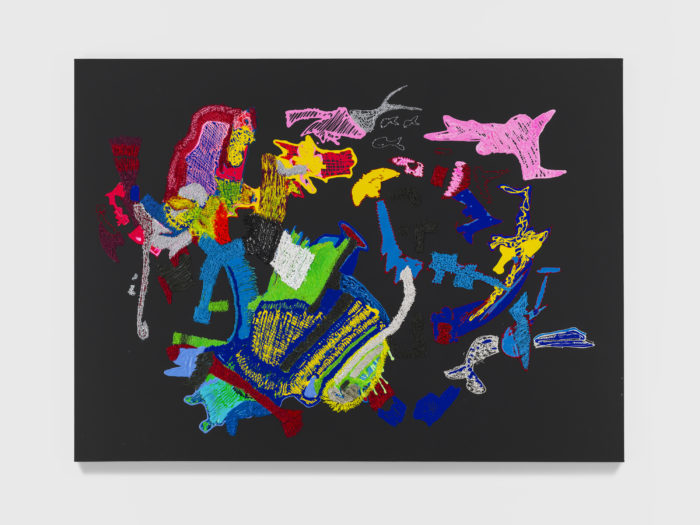 What artists have been influential to the way you digest the work of others? My father Jean Sobieski who painted in his studio and our home living room my entire childhood. I think I always see things a bit through his eyes, Even if I have to destroy it after. I had a parrot that I named Picasso growing up. I like that you used the word 'digest' because the aftertaste of something and how it lingers and makes you feel the next day or the next time you see it is so important. I like to have a full meal. Josh Smith, Michael St. John, Jamian Juliano-Villani, Harmony Korine, Richard Prince, Jonah Freeman, Charline von Heyl and Jordan Wolfson are all very different and extremely interesting to talk to. In the end you gotta do you and throw away what anyone else says but hearing it is important.
Do you ever see your emotional state of mind come into your work? 100 percent, it's a complete receptor. if my emotional state changes too much I can't continue that painting. I have to maintain that moment in time the entire time I make that piece and I can never make it again. So sometimes 14 hours straight and then I just hope I can jump back.