Curators wear different hats—advocate, project manager, fundraiser, friend, producer, writer—but the most successful ones are able to balance them all at once. Over the last year, we've kept tabs on the curators who are most successfully merging rigor and vision, from the most established institutions to experimental non-profits. Meet the curators who are shaping the way we view art now and into the future.
Lumi Tan: Curator, The Kitchen How would you describe The Kitchen's curatorial approach? I've been at The Kitchen for almost eight years now, so its history as an interdisciplinary site of production and the artist-centric approach to making new work has been crucial to my overall curatorial methodology. When working with artists at any stage and in any discipline, I give them conceptual space to create a project that marks a turning point in their careers, or for which The Kitchen can offer a singular opportunity.
What is the project at The Kitchen you are most looking forward to this year? We are collaborating with The Racial Imaginary Institute, the organization started by Claudia Rankine, calling on a wide group of poets, playwrights, artists and art historians to think critically about the construction of race in America. The project, "On Whiteness," opens this month, aiming to disorient the habits of "bloc" whiteness—where whiteness is seen as neutral or standard. It consists of a group exhibition, symposium and theater residencies with incredible participants ranging from visual artists such as Glenn Ligon, Baseera Khan and Rodrigo Valenzuela; playwright Jackie Sibblies Drury; poetry collective Dark Noise; composer Vijay Iyer and scholars Linda Alcoff, Lauren Berlant and Sarah Lewis.
Are you ever concerned that social media detracts from The Kitchen's programming? As a curator working between disciplines, I have really felt the impact most with performance. While I do take part in social media within exhibitions and it has undoubtedly benefited my own work—I'm absolutely reliant on Instagram to learn what's happening around the world—I have a much more conflicted relationship with social media around performance, in that performance has to then contain a concrete image, or even language with which to promote itself. Not to mention the disruption people's phones cause during performances. At the same time, social media gives meaningful access to those who can't attend performances or exhibitions for financial or geographical reasons.
I think of it in the same way as mass distributed materials, like a Keith Haring calendar or Warhol postcards, functioned before the internet. I wouldn't have necessarily felt a connection to art from an early age if it weren't for what I could find at the mall and buy with my allowance.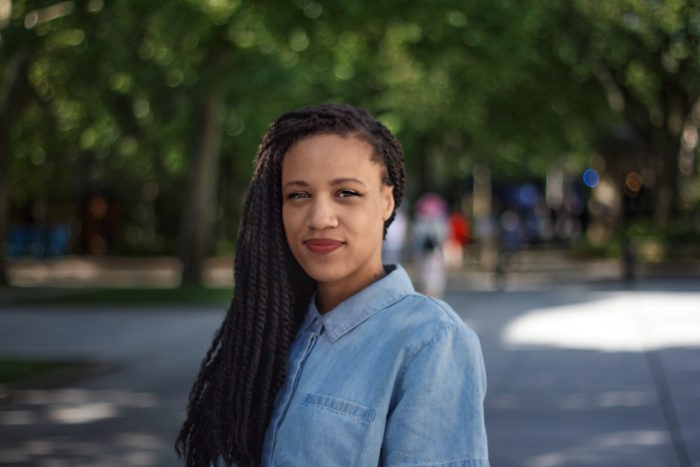 Ashley James: Assistant Curator of Contemporary Art, Brooklyn Museum What was it like working on the Museum of Modern Art's current Adrian Piper retrospective? Writing the didactic texts for "Adrian Piper: A Synthesis of Intuitions 1965–2016" was an honor. It was kind of surreal to contribute to an exhibition of an artist that I deeply admire.
Can you talk about your first big exhibition this fall in your new curatorial role? I'm very excited to bring "Soul of a Nation: Art in the Age of Black Power" to the Brooklyn Museum in September. The show originated at the Tate Modern, where it was curated by Mark Godfrey and Zoe Whitley, and has since traveled to Crystal Bridges in Arkansas where Lauren Haynes organized its presentation. "Soul of a Nation" features extraordinary work made by more than 60 black artists during a time of rapid political, social and aesthetic change—art born of various kinds of urgency. It's particularly exciting to bring this show to New York, where much of the work was created,and was first shown in various spaces that artists both founded and fought for.
What in your educational background prepared you for your current role at the Brooklyn Museum? Above all, pursuing my PhD in African American Studies at Yale really taught me how to be a critical reader and thinker—in the productive rather than negative sense. For me, this means learning to ask particular kinds of questions and understanding things as parts of systems with long histories. With that, I'm always on the lookout for patterns. Not just in art, but in everything.
On a more specific level, the opportunity to curate a museum show while still a graduate student was a particularly formative experience for me. I credit the Yale University Art Gallery's visionary director Jock Reynolds and Pamela Franks, who has been named the new director at Williams College Museum of Art, for recognizing the importance of those kinds of opportunities for breaking into the field.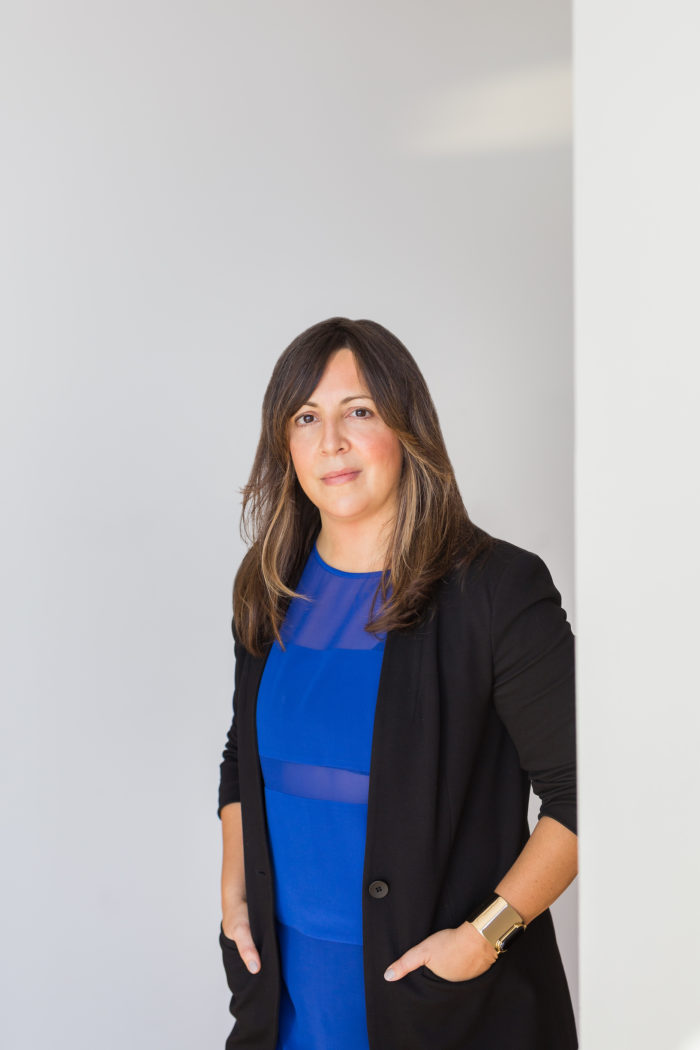 Jane Panetta: Associate Curator, Whitney Museum of American Art What do you consider your biggest professional accomplishment so far? Getting to be part of the team at the Whitney that worked on the opening show in the museum's new downtown home, "America is Hard to See," felt like an enormous professional accomplishment and opportunity. To this day, I feel deeply proud of the exhibition we were able to organize and the important ways we worked together as a group of seven curators.
What Whitney project are you particularly proud to see come to fruition in 2018? I am eagerly anticipating the Whitney's David Wojnarowicz show this summer, running from July 13 through September 30. He is a deeply important and under-recognized artist, and I'm looking forward to seeing so much of his work all together at the Whitney, which I think will feel both timely and powerful. And of course, looking ahead a year, I am incredibly excited to be working on the 2019 Whitney Biennial with my colleague Rujeko Hockley.
Do you worry about museums presenting installations and artists that play well on Instagram? I think it's very possible to work on substantive shows that can also be presented on social media in interesting and provocative ways. I also think it's exciting to consider how we can promote and share information about art and artists through a platform that reaches well beyond the walls of the museum.
Emma Enderby: Curator, The Shed While The Shed is still a construction site, you've had numerous curatorial successes to date. Can you pick one you are most proud of? That's like picking my favorite child! Although, I have to say co-curating "Hilma af Klint: Painting the Unseen" in 2016 at the Serpentine Galleries was a very special experience. I normally work with living artists, but this was a rare opportunity to work with historical materials that are only just being fully discovered, through the work of an artist that illustrates the flawed nature of the existing canon. She was making abstract works years before the boys like Kandinsky, Mondrian and Malevich. And Klint believed she was communicating with spirits to create her work. I remember wanting to connect with her to ask some fundamental questions. I really wanted her to be happy with the exhibition.
I also want to mention "Commercial Break," a group show of 23 artists I co-curated with Daniel Palmer for the Public Art Fund. We started planning it before the 2016 presidential election. But days after November 8, we started getting calls from artists. They felt the weight. Some wanted to change or adapt their artworks, which we supported. It was serendipitous that during that emotional time we had something to work towards that felt both urgent and cathartic.
What is the biggest challenge as the The Shed's inaugural curator? My exhibitions at The Shed don't open until 2019, so I'm having to make decisions before seeing the final space. I can't physically experience the scale, the colors of the ceiling and floor, or how light reacts. One learns from seeing how spaces have previously been used by curators, which isn't the case at The Shed. I am the first curator. This is the first time I am not working with fixed architecture within a gallery setting. It's 13,000 square feet of columnless space. On the one hand, it is a total dream and privilege. On the other hand, the space offers no constraints, nothing to push against or plan around. I am really thinking carefully about how it's going to feel, how we are going to divide that space up. Temporary walls have now become a fixation of mine when I see other exhibitions.
Katherine Brinson: Curator of Contemporary Art at the Solomon R. Guggenheim Museum Is there a particular exhibition that stands out as an important personal accomplishment? I would name two: the Christopher Wool and Danh Vō monographs I staged in the Guggenheim's rotunda. I learned so much from both artists and their work has meant a great deal to me personally, so it was a privilege to spend many years immersed in their projects.
How do you quantify a project's success? Of course, it's always gratifying to receive positive critical responses. But nothing makes me happier than seeing visitors in our space having slow, thoughtful experiences with the work. And I know I've succeeded when I hear from other artists that they are moved or influenced by a show I worked on.
What is meaningful engagement with art in the 21st century? I think a visit to a museum—while a leisure activity in one sense—should be revelatory of the self and the world. An exchange with a great work of art leaves you changed and you carry its trace moving forward. While I believe the museum can and should be a forum for artists to address the political urgencies of our time, the fundamental quality of that experience is timeless.
Which artist would you highlight as engaging with the social, political and cultural climate of today? Anicka Yi, with whom I had the great pleasure of working on the project she showed at the Guggenheim last year. Her work is embedded with a potent critique of cultural prejudice and social inequity, filtered through her incandescent imagination and intellect. I think she'll continue to radically expand the parameters of what an artwork can be and do.
Judy Ditner: Associate Curator of Photography and Digital Media, Yale University Art Gallery How does YUAG's teaching mission and position within a larger research university affect your approach? Since the Yale University Art Gallery is an encyclopedic teaching museum, I'm responsible for developing exhibitions that explore the full extent of photography's history. For me, that also means connecting photography's first 150 years with contemporary photo-based practices along with ones outside the art historical canon, like digital media or even scientific, diagnostic or architectural imaging. These things aren't always or necessarily considered art, but they expand photography's ability to reveal things about the world around us, offering new stories, perspectives and interpretations.
What is a YUAG acquisition you're particularly excited about this year? One major project of 2018 is the acquisition of a set of nearly 700 photographs by David Goldbatt, covering daily life in Apartheid-era South Africa in both black and white communities through the country's transition to democracy. Another exciting addition this year that presents opportunities for exhibition, publication and research is a diverse selection of 19th-century photographs of the Civil War, drawn from the Meserve-Kunhardt Collection at the Beinecke Rare Book and Manuscript Library.
What is meaningful engagement with a photographic image or photography exhibition? Art is rooted in asking questions. Responsible viewership should be an active process where we have our assumptions challenged. This applies equally to curators, where a sense of uncertainty or discomfort can be crucial to discovery and learning. I firmly believe that encountering artwork shouldn't be passive. It should prompt us to think about our involvement in the processes, system and politics that surround contemporary art-making.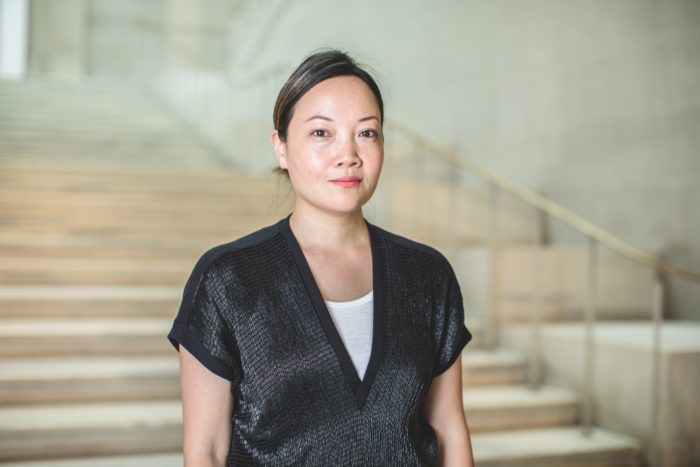 Mika Yoshitake: Independent Curator What kinds of artistic practices are you most drawn to? I am interested in artistic practices that alter dominant, Euro-American, avant-garde narratives of postwar art. I am interested in presenting either established or under- recognized works from a transnational perspective that utilize my expertise in postwar Japanese art history. I'm always interested in comparative works that trigger morphological and synthetic perspectives.
As curator of the Hirshhorn's recent blockbuster Kusama show, what are your thoughts on Instagrammable art? Crowd-based metrics such as Instagram and social media success are easy quantitative measures for museums. But I don't think they reflect the overall performance of an institution. The success of "Yayoi Kusama: Infinity Mirrors" aligned with Kusama's philosophy for a radical connectivity among individuals and desire to spread her artistic vision infinitely. Instagram worked as a device to disseminate this vision—a case when art and social media work together.
What is an art book or catalogue you would recommend? "Stories of Almost Everyone," curated by Aram Moshayedi at the Hammer Museum, was among the most intellectually engaging and thoughtful exhibitions I have seen in years. The book was equally poetic and beautiful.
Can you share a few new projects with us? I am excited for my exhibition "Topologies" at The Warehouse, which opened in May in Dallas. Gathering about 100 works primarily from The Rachofsky Collection, "Topologies" draws from the concept of the mathematical theory of geometrical transformation and interprets it through a field of semantic and sensory relations. Artists in "Topologies" include Analia Saban, Luciano Fabro, El Anatsui, Helen Frankenthaler and Liz Larner. I'm also organizing a major selected survey of 1980s and '90s Japanese art for Blum & Poe in Los Angeles for their 2019 season.
Piper Marshall: Independent Curator What in your personal and educational background stands out as something that prepared you to be an independent curator? I grew up in the sticks of New Hampshire and worked to get out of there and to the city. I applied to one school, Barnard. My first week of college, Julia Turshen took me to an art history class taught by Keith Moxey. Before that, I didn't know it was a field of study or that the arts offered jobs. An accident and the kindness of a fellow woman opened up this world of potential.
What kinds of work in the arts did you do early on? I didn't have the fortune to go to curatorial school, but while at Barnard I did every internship I could: Artists Space, Parkett magazine, Cabinet magazine. And I met good people: John Miller, Jennie C. Jones, Amy Sillman, Christian Rattemeyer, Collier Schorr, Branden Joseph, Felicity Scott, Lawrence Weiner, Karin Schneider. Their openness to dialogue helped me to form my idea of how to work. And they continue to be generous with their time and thoughts.
What is one of the greatest challenges for curators today? My generation is defined, in part, by a notion of corporate collaborations, which seems to offer an intersectional public. Yet those intersections are branded and geared to consumption. By ingesting these collaborations, one is co-opted by the host. I think about this a lot lately and how to navigate this reality in an honest way, day-to-day and within my work. I think a lot about how we're living through an age of incredible, shimmering creativity—and how we're living in an age of crushing violence.
Justine Ludwig: Executive Director, Creative Time What in your background prepared you to be a curator of public art? I studied sculpture and art history as an undergrad and theory in graduate school. I believe this provided me with a strong understanding of art, from the practical side to the more philosophical aspects. More than my education, though, I see my life experiences as valuable. I have had the honor of living in such diverse places as Cincinnati, London, Dallas—to name a few. Through these moves, I have learned and grown so much.
How do you view public art and social media working together? Ownership and involvement are important elements of art viewing, and they are organically generated by social media. When someone takes a photo, they're establishing a personal stake in the piece. When it's posted, that stake is amplified and crystallized. I am admittedly old school, but younger generations use technology as an extension of the self. As technology has a place in the quotidian, it has a place in the museum.
How do curators speak truth to power? I see creating discursive space as the responsibility of curators. The openness of artistic practice allows for challenging discussion. I have witnessed firsthand the freedom of interpretation and exchange that can be afforded to the public through art. I am fascinated by educational theory and methodologies, such as visual thinking strategies that empower the viewer to drive interpretation.
I have also seen that art can function as a tool of seduction. Beauty is often underrated. Take the work of Sara Rahbar, currently on view at Dallas Contemporary [where Ludwig was formerly deputy director and chief curator]. Her exhibition looks at the legacy of war and the construct of homeland. While taking on some of the darkest issues that we face today, Rahbar produces profoundly beautiful objects. They pull you in and once you engage, they do not let go.