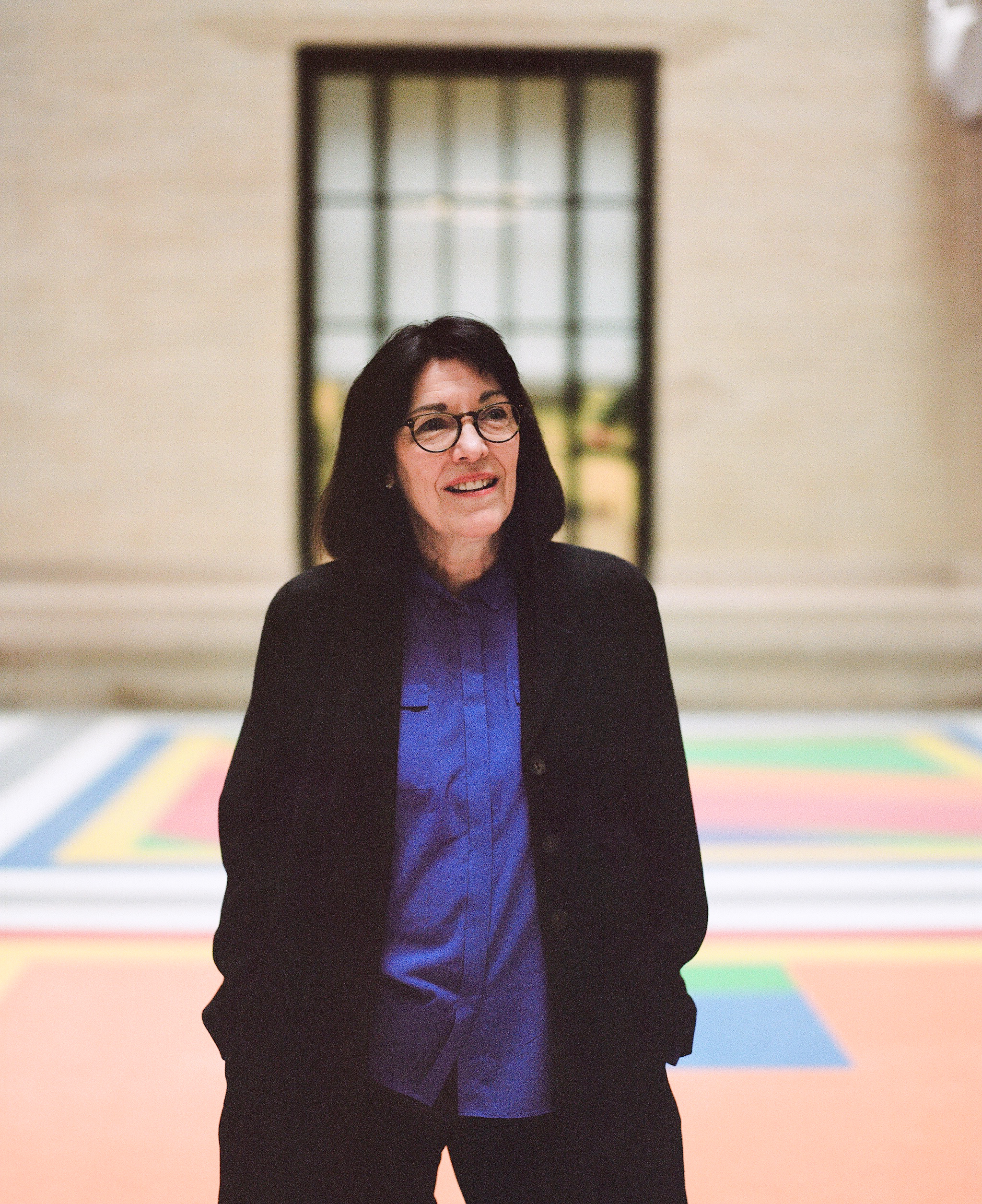 As prestigious universities go, MIT is the rare institution that refuses to be limited by tradition. But knowing this and understanding it is two different matters. When Leila Kinney joined the faculty in the late 1980s, she came as an established art historian, equipped with a master's degree from Yale and six years of teaching experience at Barnard College. She had even gotten to know the campus decades earlier through her brother, who had been an engineering student.
Still, Kinney recalls an adjustment period that she could not have anticipated. "I was lecturing on the Raft of the Medusa," she says, describing one of her first classes which included the oft-studied, French Romantic painting by Théodore Géricault. "I mentioned how it went over to England on tour. A kid raises his hand and asks, 'How'd they get it there?' I thought it was a very good question."
In retrospect Kinney adds, "That was a very MIT question. I quickly realized that one of the most interesting things about teaching here was that people did not have a lot of background in history or in art. They were hungry for that knowledge."
Kinney—who sits on the advisory committees of the MIT Museum and the List Visual Arts Center—is involved in the wide range of visual and performance art activities throughout the university. "MIT is a complex place," says Kinney. "The arts are somewhat disaggregated, but they're also quite embedded in the basic research mission and the nature of our students, who are very much hands-on, engineering, technically minded kinds of students."
Recognizing this duality led Kinney to launch the Center for Art, Science and Technology in 2012 as its executive director. At CAST, students, faculty and staff explore ideas and projects that typically blend technical proficiency with creative imagination. A key component is the Visiting Artists Program, which has facilitated dialogue and collaborations with figures like Tomás Saraceno, Tauba Auerbach and Anicka Yi, among many others.
"There's a new appreciation of the role of the arts in research universities," says Kinney. "I think all of that is very much a trend right now. But what's interesting about MIT is that we've been doing it since the late '60s."
That was when the Center for Advanced Visual Studies first introduced a research fellowship for visual artists, bringing figures like Nam June Paik and Yvonne Rainer to campus. Altogether unprecedented, CAVS had emerged out of a broader push at MIT to shift its academic ethos toward that of the arts and humanities while maintaining strong science and engineering curriculums. The initiative formed in response to how, after the 1930s, the university had become increasingly oriented around the war effort.
"It was like a branch of the defense department," says Kinney. "But after the war, many of those same people became concerned with our continued cooperation, and thinking that we needed to humanize science or we were going to destroy the planet." This year marks the 50th anniversary of the founding of the program—which is now part of the Program in Art, Culture and Technology—and a series of events have been designed to celebrate the milestone.
Today, tech giants like Google and Microsoft loom large on MIT's campus, and work being done through CAST has piqued corporate interest as of late. But Kinney remains undaunted. "Silicon Valley is more consumer," she says. "Here, we actually try to make the world a better place."