To say that SOCO Gallery isn't your average white cube would be an understatement. Run by Chandra Johnson, a former model and the wife of NASCAR legend Jimmie Johnson, SOCO is nestled in the heart of Charlotte, North Carolina and is heavy on the southern comfort that this art space is named for. Its hospitality extends from the welcoming front porch to the standing invitation for exhibiting artists to stay with Johnson and her family.
"It's an open-door policy," she explains. "I think artists love coming here. They love that people are genuinely interested in them, and not afraid to ask questions about the work."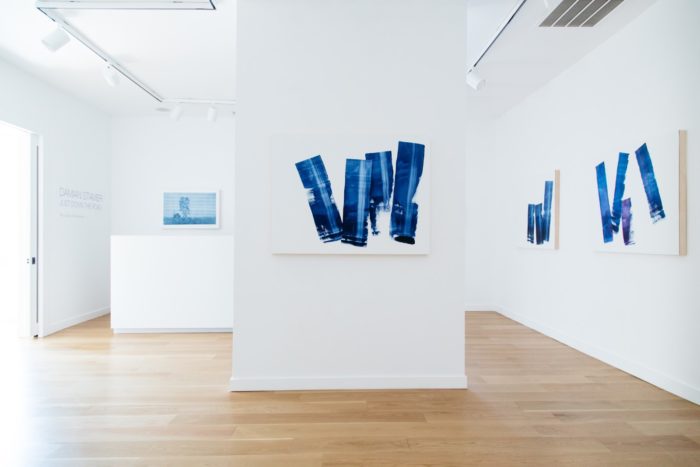 An avid art collector who sits on the board of the Mint Museum and the North Carolina Museum of Art, Johnson started SOCO three years ago. What initially began with pop-up exhibitions aimed at bringing art from around the country into the community soon became a full- blown business when Johnson came across a perfect space that refused to let her sign a short-term lease.
"A lot has happened in three years. There were artists who were on my wish list when we first started and I thought, 'Maybe I'll get them in five or seven years,' she recalls. "But we're working with them now, so it has grown tremendously."
One such artist is Shara Hughes, an Atlanta-born, Brooklyn-based painter, sculptor and printmaker, whose solo show "Bold Suns" is on view through May 11. Hughes, who recently had a piece acquired by the Met, was also a standout at last year's Whitney Biennial. Johnson has long been a fan of her work, which has a place in the family's personal collection alongside pieces by Cy Twombly, Jackie Gendel and Liz Nielsen.
"She is great at making you feel really comfortable in a way that is so natural," Hughes says of Johnson. "You ideally want that from a gallerist because you want the freedom and support of making whatever work you want."
As for what it's like to split time between NASCAR and the contemporary art world, Johnson admits there's a bit of a culture clash (though she did manage to visit artist studios in nearly all of the 20 cities she visited on the circuit last year), but says that it's made her more aware of the universality of good art.
"If Jimmie can be interested in art, anybody can!" she exclaims.
Here, Shara Hughes opens her studio to Cultured.