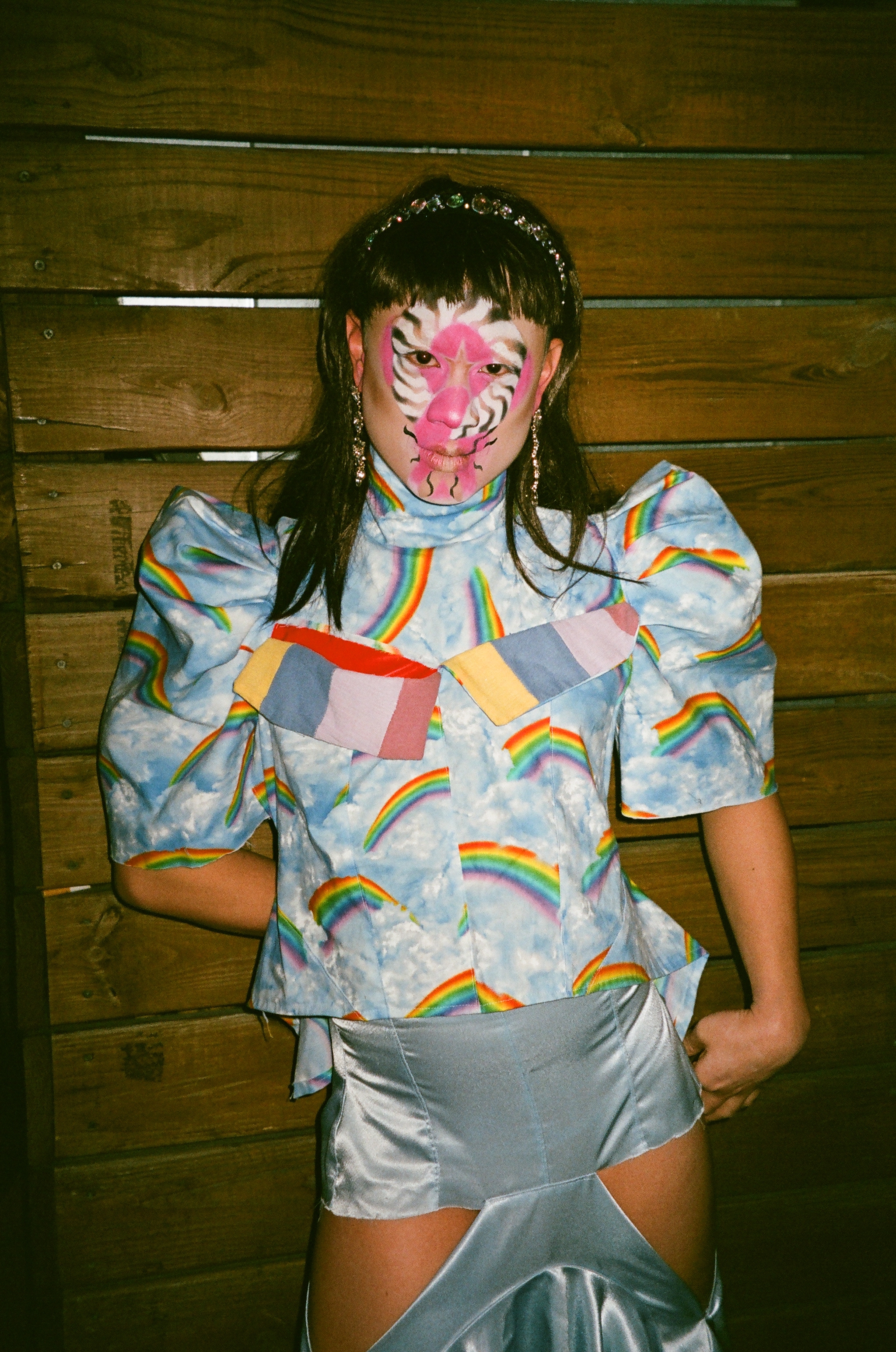 New York, like a high school lunchroom, is an ecosystem of ultra-niche communities—there is a table for everyone, no matter your interests, race, sexual orientation, gender or dietary restrictions. But for Keith Lafuente—a Filipino-American artist, fashion designer and drag performer— finding that sweet spot of intersection in the Venn diagram of identity seemed impossible. That is, until a hybrid community emerged to fill a space that was still void in the city's all-inclusive scene: a queer, Asian, art-inspired dance party called Bubble_T.
Lafuente, 26, grew up in suburban New Jersey, having little contact with his extended family in the Philippines. He made clothes that were not quite art and not quite fashion. He was gay but felt uncomfortable around the peacocking of the scene. Even while attending the fine arts program at Carnegie Mellon University, he felt like he didn't always fit into a specific major.
"They didn't know what to do with me," he recalls. After college he moved to New York City, and while searching for his perfect "table," used his in- between status as his artistic identity. He worked in the art world and put on rogue fashion shows at New Release, a Chinatown VHS-store-turned-art-gallery, tiptoeing around the cultures he half-identified with. His exploration was fodder for the clothing he was making, pulling references from Filipino tradition, drag performance and American pop-culture. "Fashion became a fantasy of what I could be," says Lafuente.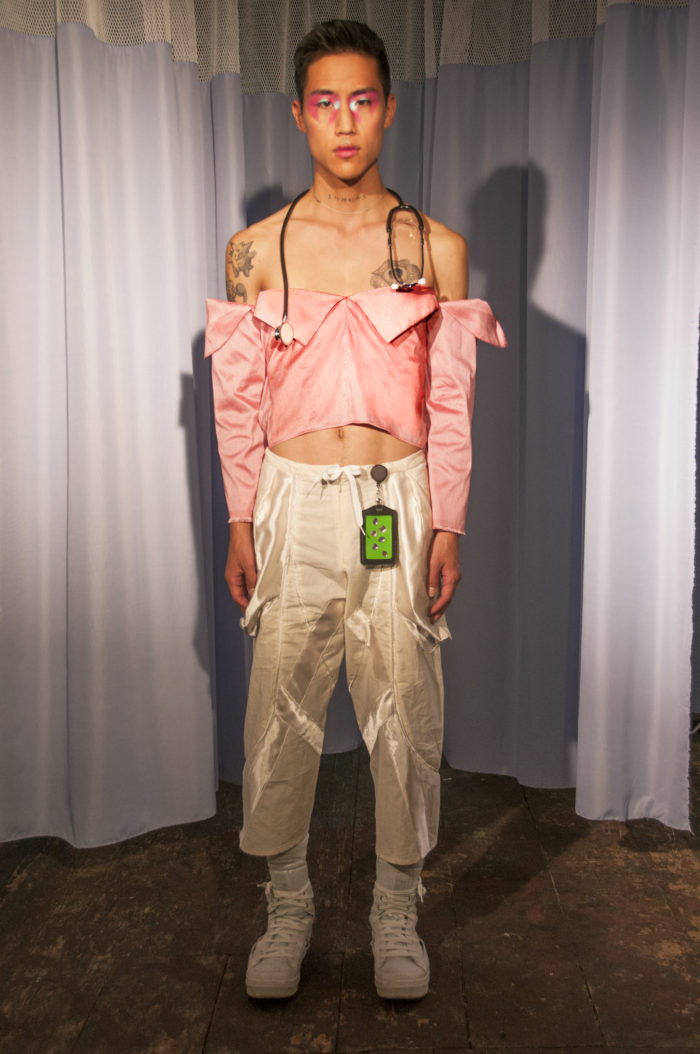 After his 2016 inaugural collection—Filipino-inspired garments made from tissue paper paired with his own middle school clothing—Lafuente delved deeper into his adolescence. His SS 2017 line played with his sexual fantasy of American masculinity and perceptions of a recent trip to the Philippines where he felt like a tourist in his own motherland. He recreated an Abercrombie & Fitch commercial with Filipino-American models wearing preppy island gear made from knock-off indigenous fabrics. "Looking back now, I see that it was about exploring the missing parts of my identity and connecting the past with the present," he says.
Every collection investigates Lafuente's past and future self, but always with a sense of humor for what's lost in translation. His most recent lineup toys with the stereotype (and in Lafuente's case, reality) that there is at least one nurse in every Filipino family.
"Mahal Kita is an amplified version of me. I can be really shy and withdrawn, but on stage I'm able to go wild, be vulnerable, explore my identity and celebrate it."
"I think scrubs are already so unexpectedly beautiful on their own," he explains. "I wanted to elevate the mundane, to take these modest garments and tweak them just enough so that they are uncanny." The result is a beautifully crafted androgynous silk scrub gown with bedazzled stethoscopes and plunging décolletage, fashioned from rainbow-patterned hospital wear. It's as if the all-Asian model lineup left the late shift and crashed a drag ball.
Lafuente first heard about Bubble_T while at The Rosemont, a hangout in Brooklyn that hosted the group's first event. "I always felt undesirable or fetishized in traditional gay spaces," he remarks, but at Bubble_T he was no longer the minority. Started in the spring of 2017 by a group of Asian-American artist friends, Bubble_T was the answer to the lack of Asian spaces in New York's nightlife. The party has since been hosted by Opening Ceremony co-founder Humberto Leon and has become the place to be, no matter your race or sexual orientation (Solange has made an appearance). For now, it happens once a month with a changing cast of performers, themes and visuals shared on their Instagram, @bubble____t.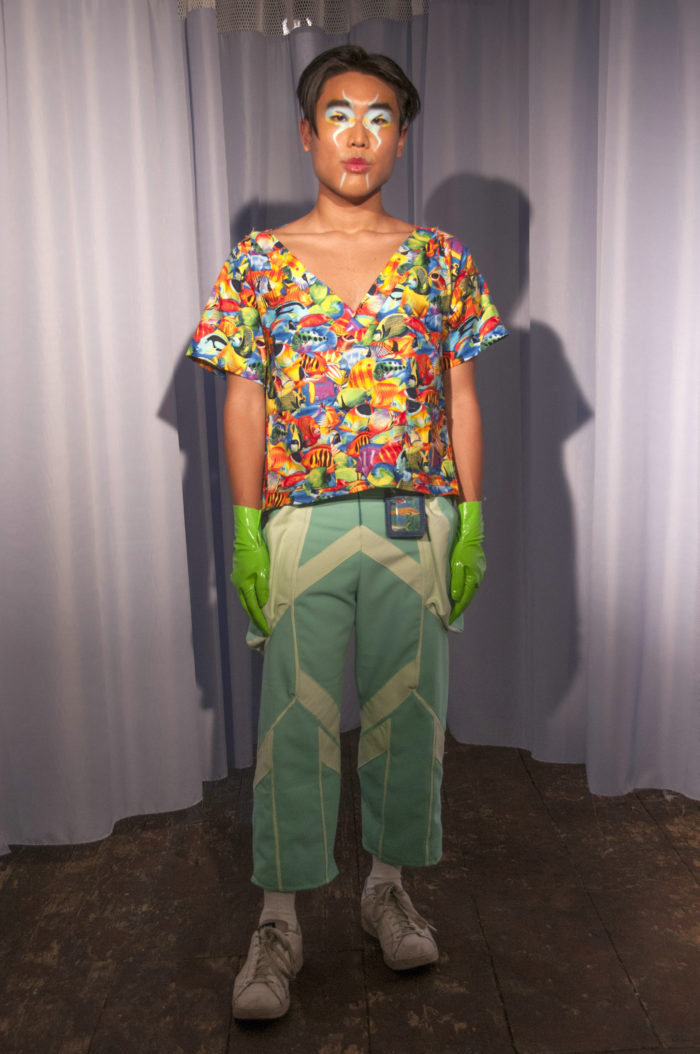 The comfort of this instant community has encouraged Lafuente to perform live at the events as his drag character, Mahal Kita. "She is an amplified version of me," he explains. "I can be really shy and withdrawn, but on stage I'm able to go wild, be vulnerable, explore my identity and celebrate it." He's begun incorporating even more drag influence into his newest works, launching a collection this spring where Filipino mythology meets cosplay.
"It's an outlet for more personal expressions of what we do day-to-day," says Nicholas Andersen, co-creator and set designer of the events. "It's an aesthetic relief for us. A chance for everyone to be a little truer to themselves. There is no translation needed at Bubble_T."