There's no question that interdisciplinary is a buzz word in contemporary circles. Even so, musical composition and charcoal drawing are still usually considered distant nodes on the creative continuum. Rarely does a single exhibition conflate both. Even rarer: a single artist who complicates conventional forms of object and sound. There are probably, in fact, only a handful of dynamic minds who can traverse the divide.
Jason Moran is one of them. A celebrated jazz pianist-composer, he's known for pushing traditional notions of stagecraft to expose the theatrical associations between art and music. He's made numerous records, performed with his wife, the opera singer-actress Alicia Hall Moran, at the Whitney and the 2015 Venice Biennale, and currently serves as the artistic director for jazz at the Kennedy Center. Given his extraordinary breadth, Moran's 2010 MacArthur "Genius" Grant feels almost expected.
But this spring kicks Moran's career up yet another notch. In April, the Walker Art Center in Minneapolis will present his first museum exhibition, introducing him to a wider audience while giving those familiar with his ingenuity a chance to view his various art forms under one roof.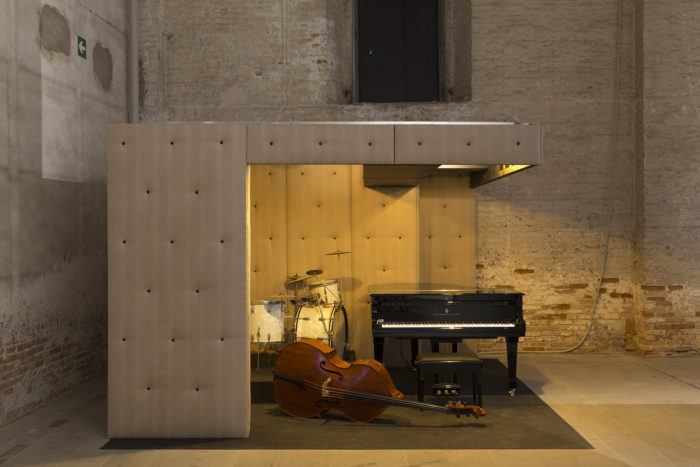 The show features in-gallery performances, works on paper and the artist's acclaimed music hall vignettes. Based on historic music venues, these shrines are sound-sculpture hybrids that capture the visual and social history of jazz in America. Shown at the 56th Venice Biennale, STAGED: Savoy Ballroom 1, for example, pays tribute to the once-storied Savoy Ballroom in Harlem. And Moran enthusiasts will be enticed by the Walker's plans to unveil a newly commissioned addition in this series, which is as much an homage to the musical canon as it is a lament of cultural erasure.
"The history of jazz and the history of sound is the history of man," Moran told me when we spoke of his upcoming Walker exhibition. "We also have to think of the architecture and stages that enabled artists to have the freedom to play as crazy as they needed. The solo is about liberation. The solo is a political movement. People around the world, whether in Brazil or Japan, have adopted jazz because it is freedom music."
Born in Houston, Moran credits Thelonious Monk as his first true inspiration, whom he discovered as a teenager among his father's records. Indeed, all of Moran's work evokes a cardinal tenet of jazz: collaboration. In a set, of course, musicians riff off one another to create a rich, symbiotic experience and Moran has teamed up with a venerable list of contemporary artists— Glenn Ligon, Joan Jonas, Carrie Mae Weems, Lorna Simpson—to name just a few. Following the 2016 election, Moran regularly joined Julie Mehretu in a pop-up studio of sorts, in a former neo-Gothic Harlem church, where she was creating a pair of massive abstract canvases for SFMOMA's lobby. True to form, Moran composed an emotional soundtrack on the church's balcony inspired by Mehretu's signature turbulent brushwork. The two artists fed off each other's energy. Given the fraught political climate, it felt like a reckoning.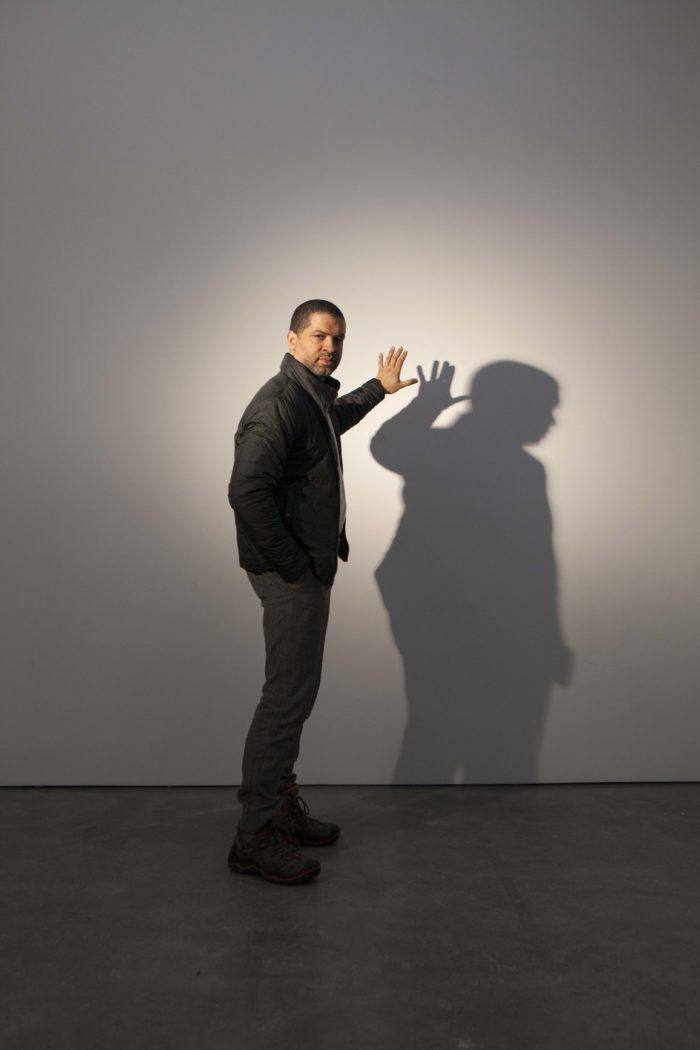 "Jazz is so much about taking a conceptual dimension and making it an aesthetic, a feeling, a distinctly sensual experience," says Adrienne Edwards, the Walker's curator-at-large for visual arts. "And while 'Jason Moran' is a solo show, it's also a group exhibition in the way we understand innovation and experimentation in relation to other artists." From a curatorial standpoint, she added, Moran's work is exciting and unusual: How to deal with artists who are collaborating with others? She mentions that, in Venice, Moran and the Savoy Ballroom installation all but exploded on the world art scene, but no one necessarily knew the context which led to that momenta—a decade of evolution and creative exchange with numerous visual artists. The Walker show, as Edwards describes, has "tons of beautiful photographs and scores" and collections of ephemera: visual manifestations of Moran's artistic journey to the present.
"I call myself a professional museumgoer," says Moran with a slight laugh. "The first time I stepped on the Walker campus was when I was just learning about conceptual art, living in New York. I left sound check and started looking through the galleries, and realized a four-sided room by Sol LeWitt feels like walking into a jazz hall or music festival around the world—all directions, open sides."
And there is possibly no better outpost than the Walker Art Center for this particular undertaking. Unlike many of its peers, the Walker intentionally blurs artistic disciplines (look no further than their recent Merce Cunningham survey, which unfolded in seven galleries). Dance, music and performance artists frequently animate common areas and museum spaces, in ways seldom undertaken at more traditional institutions.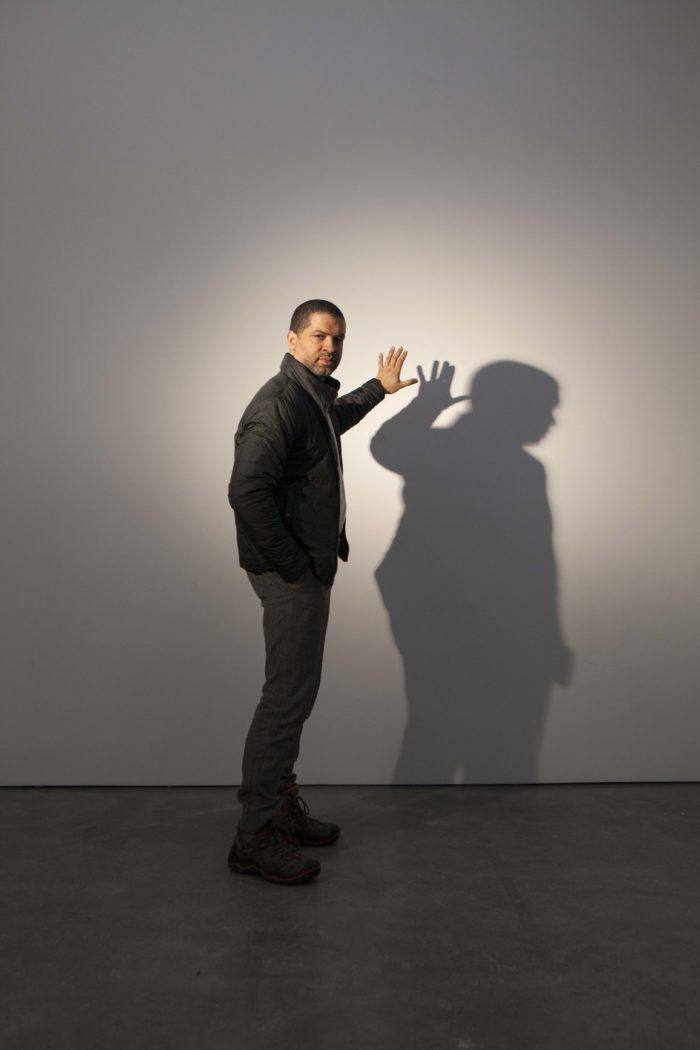 What's more, Jason Moran has a longstanding relationship with the Walker, where he premiered his theatrical suite, Milestone—an evening-length tour de force inspired by the museum's permanent collection. In 2005, Milestone heralded an ambitious departure from concert-hall jazz. When the lights dimmed, Alicia Hall Moran stepped from the wings, singing about her husband on tour throughout the world. (Moran, in the dark, accompanied her on piano). A classic red telephone beside Hall Moran rang, followed by a live chat between the couple about how the Walker gig is going. Fusing fiction and autobiography, it is an expression of Moran's sphere of influence.
Initially, recalls Philip Bither, the Walker's senior curator for performing arts, Moran was attracted to heady masters such as Robert Motherwell and Mark Rothko. But on the road, he came upon a retrospective of conceptual artist Adrian Piper at the Museu d'Art Contemporani de Barcelona, instantly drawn to her explorations of racial identity. In due course, Piper became a kind of mentor for Moran, contributing her voice to several Milestone compositions, but more importantly, clarifying the transgressive power of upending art-as-usual.
"We feel Jason is an archetypal artist for our times," said Bither. "He's pretty unique—an omnivore—in the way he's so fully embraced the visual art world."
For two nights in late May, Moran will return to the museum's McGuire Theater to debut a multimedia performance (commissioned by the Walker), featuring his trio the Bandwagon, DJ Ashland Mines, and artists Lizzie Fitch and Ryan Trecartin. Certainly, one might consider whether all this talk of subverting boundaries only, paradoxically, upholds the notion of artistic divisions in the first place. But if past is prologue, Moran will shake viewers' assumptions about aesthetics, creating a daring sensory experience that redefines the possible.