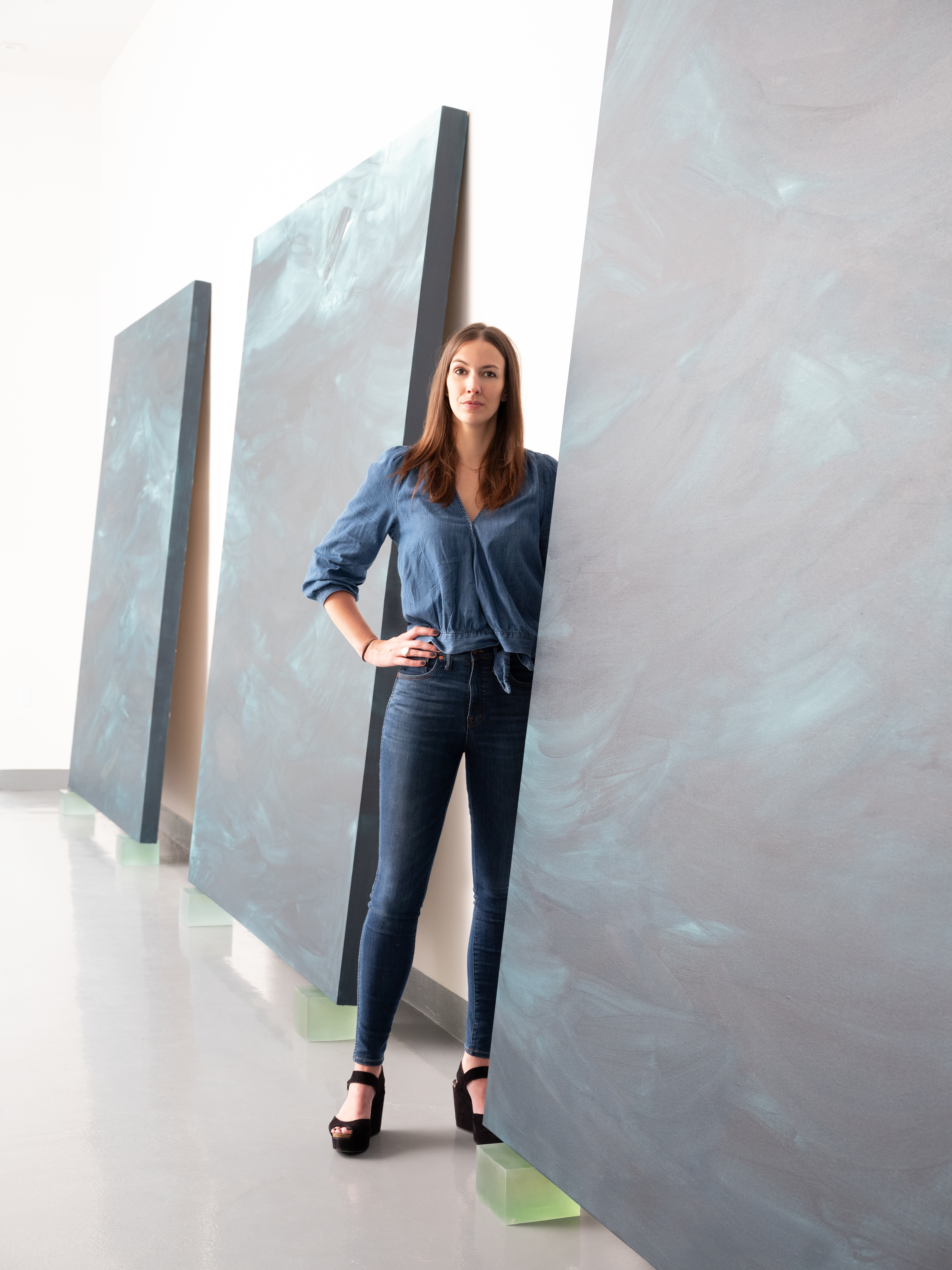 "You're following a path and you don't know where it's going to take you–and then all of a sudden, it comes together," New Orleans-based artist Mallory Page says at the opening of her solo exhibition, "A Ponderous Weight (I Don't Remember If I Was Frightened or Pleased)," which is on view until May 28 at Martine Chaisson Gallery. Indeed, the show manages to connect, to an almost eerie degree, several themes Page has been grappling with since the beginning of her career, including the sea, the goddesses of love, the rich history and culture of New Orleans, and the myriad contradictions of the female experience.
Heavily inspired by Kate Chopin's seminal 1899 feminist tome The Awakening, which follows protagonist Edna Pontellier as she undergoes a seismic shift in her worldview, the exhibition is comprised mostly of oversized, Frankenthaler-esque canvases that echo the author's liberal use of water-based imagery. There's also a color-blocked statue of Aphrodite and a lone pink canvas that brings to mind the color's inextricable connection with traditional notions of femininity. Each painting is titled using a passage from the book, which Page has penciled directly onto the wall in a loopy cursive scrawl, adding to the poetic tenor of the exhibition.
Page is big on these kind of poetic flourishes. She's the type of artist for whom decisions are never purely aesthetic, but are instead imbued with layers of hidden meaning. Just as school-age readers of The Awakening – which is now part of the canon in high schools – might be asked to comb the prose for themes, Page has researched and reflected upon every aspect of the book in order to translate it into visual artf and that manifests in some unexpected ways. For example, rather than hanging her massive canvases on the gallery walls, she opted instead to perch them atop handcrafted resin risers the murky green color of the Gulf of Mexico, the body of water Edna dramatically abandons herself to at the end of the book.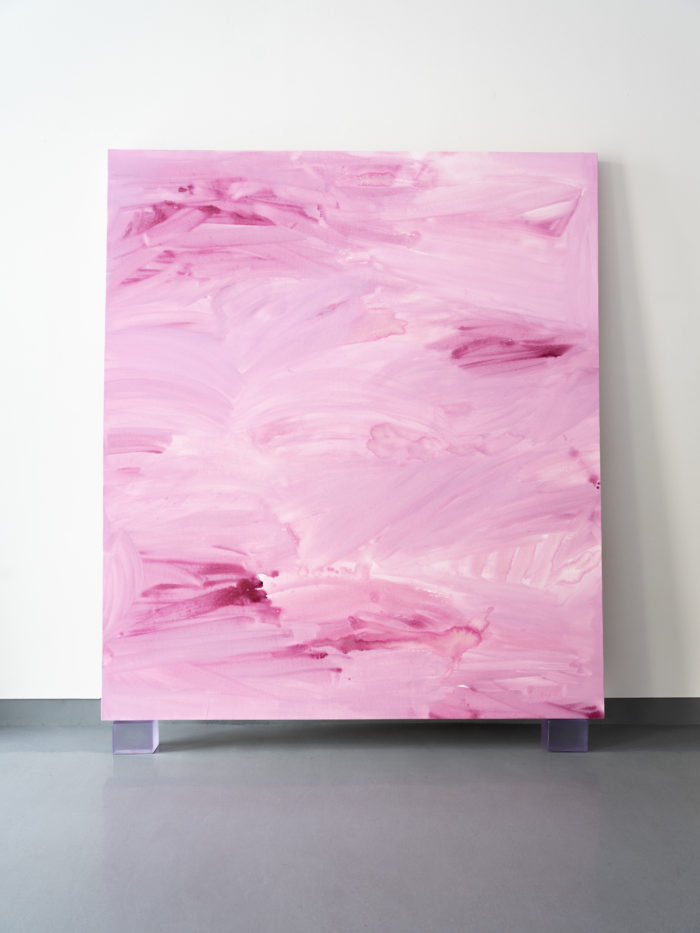 "When you see paintings in a studio they're kind of leaning and I wanted them to feel like newborn paintings. I wanted to build something that really represented what that meant, and I came up with the idea [to reference] Botticelli's The Birth of Venus, where she's on the shell. She's delicately floating on the water. What I wanted them to represent is that sea foam that came out."
"Someone asked me the other day, 'When will you be hanging your show?' And I was like, the show isn't hanging, it's rising. And they said, 'Well, aren't we all!'" she laughs.
Venus has been a recurring obsession for Page – her solo exhibition last year at the Longview Museum of Fine Arts in Texas, titled "The Garden of Ambition" included Venus sculptures similar to those that might show up in a particularly lush garden. Her studio outside New Orleans, a converted classically modern home that dates back to the 1960s, is even dubbed the Villa Venus. But it wasn't until she immersed herself in the scholarship surrounding Chopin's writing that she recognized the Venus and Aphrodite symbolism woven throughout the book.
Page, like many great artists before her, mines the historical – classic books, Greek mythology, folklore – in order to understand and respond to the contemporary. After all, it's comforting, especially in today's increasingly volatile political climate, to remember that in many ways, we've been here before. And that we've also made immense progress, especially as feminists.
"There's so many similarities in what women are doing today and what was happening back then," Page says of the '60s, a period she's become increasingly interested in since moving to her glass-walled studio. "On my lunch breaks, I'll make a nice lunch and then I'll go watch an episode of Bewitched and it's fascinating – the way women were 'handled' so delicately, just the way our culture has changed. I mean, they were pregnant and drinking martinis!"
There's a charmed quality to the way the themes that make up Page's body of work have come together in this show. It's serendipitous, but it's also a testament to her ability to both make and articulate connections between seemingly disparate things. Even her relationship with her gallerist has an epic origin story – Page and Chaisson met when they were assigned to sit beside each other in a particularly early morning art history class as undergrads at Louisiana State University. They've been friends and collaborators ever since.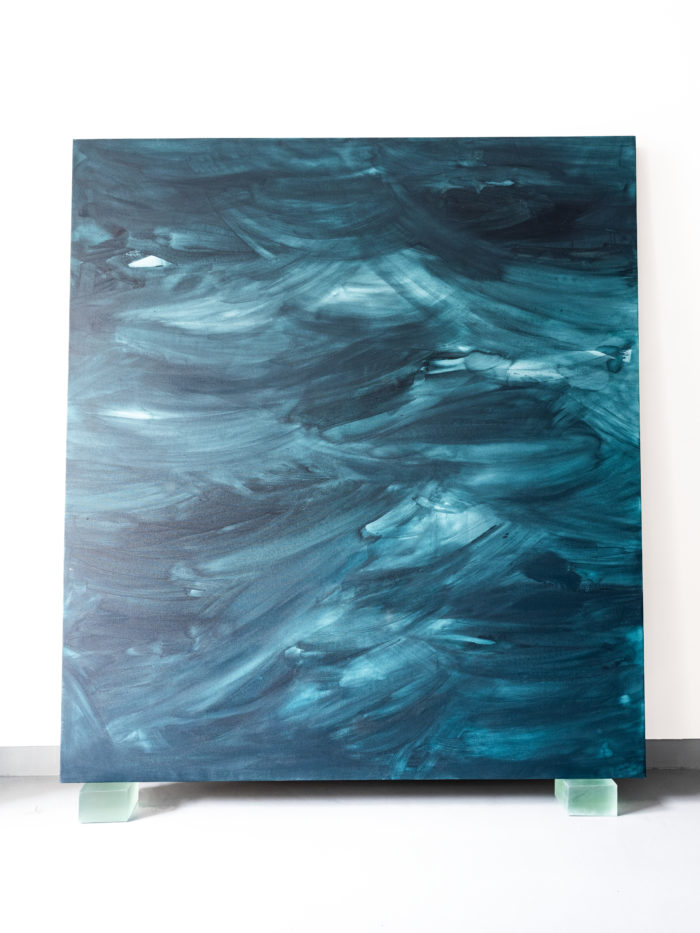 "Mallory's always been so inspiring to me because she has this creativity that I so desperately wish I had for myself," Chaisson gushes. "To see a strong woman expressing herself the way she does, it's inspiring to me because that's what I want for myself as well. I can kind of live vicariously through her work and to be able to display it in my space – I'm honored to represent her pieces. She's a strong woman, I'm a strong woman, let's do this female empowerment thing."
While Chaisson and Page both admit to occasionally feeling the pull towards more established contemporary art cities like New York, they're adamant that the national and even international art community would be well served to come and experience all that New Orleans has to offer culturally. And for Page, for whom the area has been such a boundless source of inspiration, championing it during what she describes as a current "post-Katrina boom" is of the utmost importance.
But while the South is known for its slower pace of life, in the great tradition of strong, creative women, both Page and Chaisson are clear workaholics. On the morning after her opening, for example, Page was already considering what to do next – and getting the nagging feeling that perhaps she's not yet done with Kate and Edna.
"I think it's one of those lifetime things," she says. "They say Motherwell continually returned to Ulysses and I think this is the same thing for me."