Each year since 2016, the world-renowned Nasher Sculpture Center in Dallas has bestowed a living titan of sculpture the illustrious Nasher Prize. Akin to the Pritzker Prize in architecture or the Pulitzer in journalism, the award doesn't just go to the best of the best, it seeks to highlight an artist who stretches the boundaries of what sculpture actually means and how the art form can impact its surrounding environment, including those who interact with it.
Director of the Nasher, Jeremy Strick, previously explained the origins of the prize: "The purpose of the Nasher is to provide a focal point for the study and appreciation of modern and contemporary sculpture. We realized that the one thing we hadn't done—that hadn't been done, period—is a great international prize in sculpture."
In its inaugural year, Colombian Doris Salcedo was awarded for her work creating public remembrances of her war-torn home country that are often equal parts immense and quiet. In 2017, Parisian Pierre Huyghe was honored for his other-worldly ecosystems that conjure bizarre dreamscapes with their disparate flora, fauna, and objects.
And for 2018, the elite art world gathered at a swanky black tie gala in Dallas this past weekend to honor the Nasher Prize's newest laureate, Theaster Gates. The artist has built his practice on helping improve his native Chicago. As he accepted the Nasher Prize, Gates asked the seated audience to help him do "a little bit more."
"I wish I had more time to do more. I'm not satisfied with myself or with this world," Gates said. "I pray tonight that we're all able to do a little bit more for a few more people than for ourselves and our families."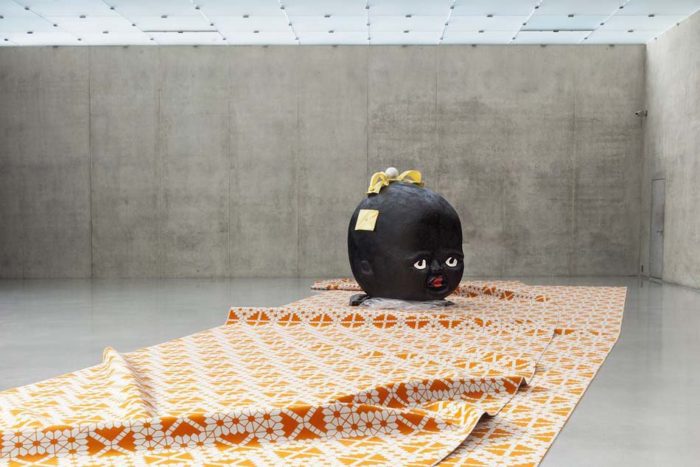 The 44 year-old Chicago artist cannot be easily summed up, he is both an object maker and a place maker, whose focus is as much about honoring black history as it is all about bringing cultural equity to historically disadvantaged communities on Chicago's South Side. In short, he's making artifacts and resources available by resurrecting neglected buildings and turning them into cultural repositories.
For example, with his 501c3 Rebuild Foundation, Gates has taken the book collection of John H. Johnson, founder of Ebony and Jet magazine, and housed it inside the now renovated Stony Island Savings Bank–creating a library. He bought two houses on Dorchester Avenue, and made them into repositories for 14,000 architecture books called The Archive House and 8,000 records from now defunct Dr. Wax Records, now called The Listening House.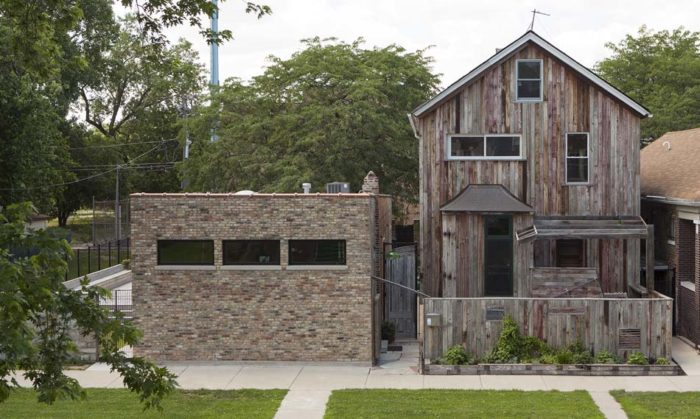 In an additional space called Black Library, Gates took 3,000 duplicate books from his own collection, which he organized alphabetically and by height. He conjoins titles and words from within adjacent books. "These books are at the same time, history, and their titles function as an index toward a new art form," Gates said in a documentary film that aired during the gala. "By stitching these books together, I may be creating a new grand narrative. The accumulative narrative may not have happened unless these things were stitched."
Equal parts poet, performer, academic, activist, ceramicist, and historian, Gates decided to invest his $100,000 Nasher Prize award to rescuing a decommissioned printing press from Boswell, Indiana. Now called the Black Madonna Press, he's dedicated the machinery to printing artists' books.
"That's a small and simple practice that I'd like to observe," Gates says. "It seems as the projects get bigger, my desire to do small things increases. I think the press will be a big thing that allows me to do small quiet things." After pausing thoughtfully he continues, "I'm thankful for this moment where sculpture feels bigger than it has, ever."