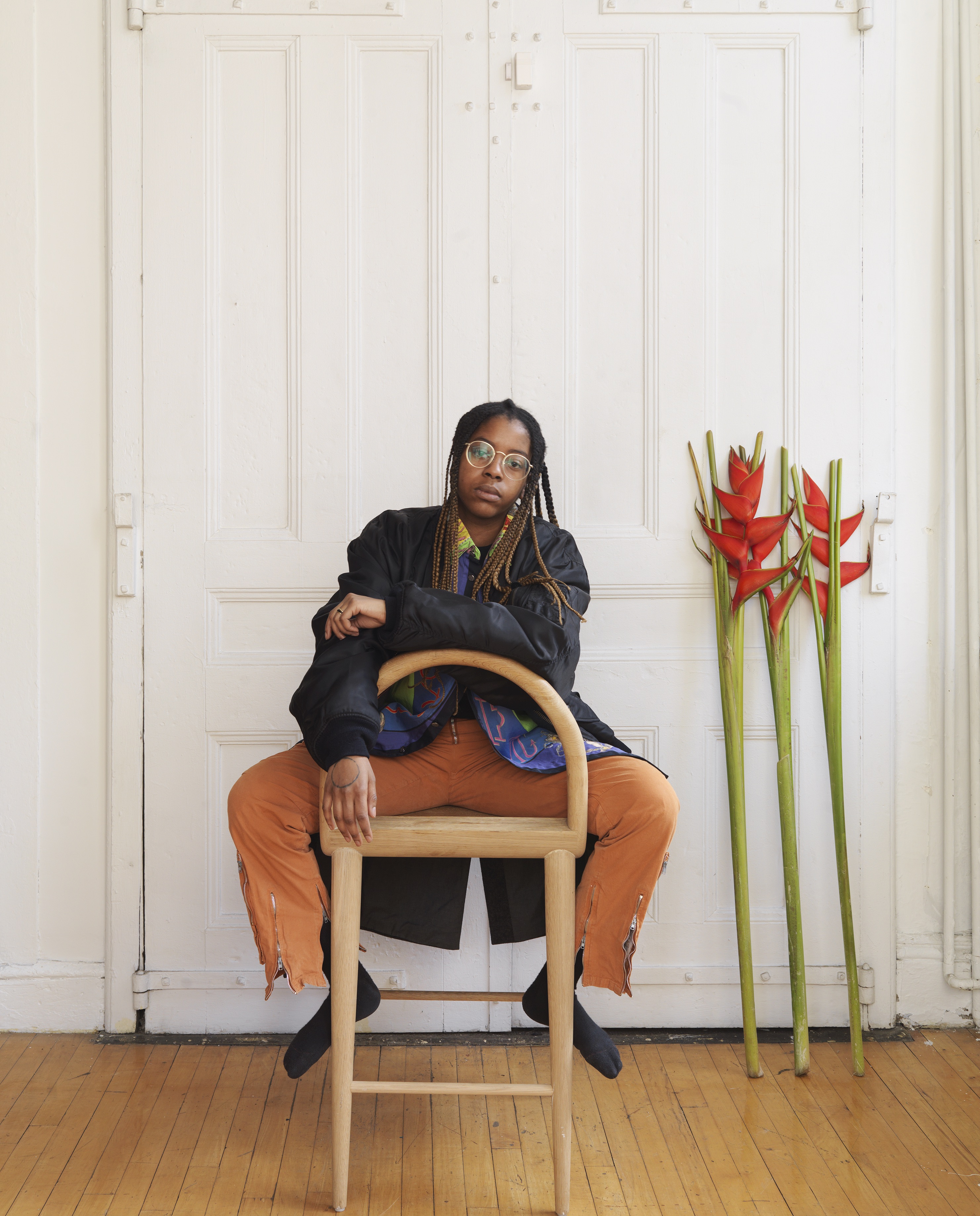 Yulan Grant's DIS/PLACE is a disorienting eight-minute video composed of footage from the artist's family archive of Jamaican dancehall sessions spliced with scenes from gay dancehall parties in Brooklyn and other footage found on the internet. An ominous combination of slowed-down soundbites from late '90s and early 2000s dancehall parties make up the soundtrack. As the camera zooms on a dancing body and pans over a crowd of people with arms in the air, indecipherable words fade in and out, giving way to faint beats that never quite develop.
On view this winter at The Kitchen as part of "Julius Eastman: That Which is Fundamental," curated by Tiona Nekkia McClodden and Dustin Hurt, DIS/PLACE is one of several recent works by the 24-year-old Jamaican-born, Brooklyn-based Grant. The artist's multivalent practice often takes the form of visual and audio installations—and DJing gigs everywhere from Berlin to Shanghai, which she performs under the moniker SHYBOI.
"You're confronted with the realities of certain gender binaries breaking down and two spaces that are generally seen as hostile to each other," says McClodden of DIS/PLACE. "It makes you think about homophobia within Jamaican dancehall culture, and within Jamaican culture in general, and how hostile it is to be a black queer body in that space. The gestures and the movements blend together in this way, though, that I think you could even say it's like a self-portrait of Yulan."
Grant's ability to elide the complexities of being queer in a Caribbean context are also apparent in Out and Bad, her in-progress documentary about LGBTQ nightlife and pride celebrations in Jamaica. "I wanted to create a different story that isn't the doom and gloom of being gay or trans in Jamaica," Grant explains. She acknowledges the violent murder, last year, of Dexter Pottinger—among the most vocal leaders of Jamaica's LGBTQ community— yet Grant focuses instead on the stories of progress, and the way in which the Jamaican queer community is setting their own political and social terms. "I'm trying to create a different perspective or narrative around the LGBTQ community in Jamaica and how they're creating their own storyline outside of the queer politics of the global North," she says.
This simultaneous layering and deconstruction of histories, narratives and identities is the driving ethos of her SHYBOI persona as well. Bringing in audio from films and traditional sounds from Jamaican culture, which are mixed with dancehall, techno, and drum and bass tracks, SHYBOI's sets are the opposite of Grant's soft-spoken disposition. It's due in part to this aggression that she's been able to break into the male-dominated scene. "Yulan plays very hard music," says her friend and collaborator Brian Friedberg, aka Rizzla. "Not to reduce Yulan's style to a queer Caribbean identity, but until recently, for a lot of people, queer club culture was tangential rather than front and center. Yulan is breaking through to people who would normally write this sort of cultural production off."