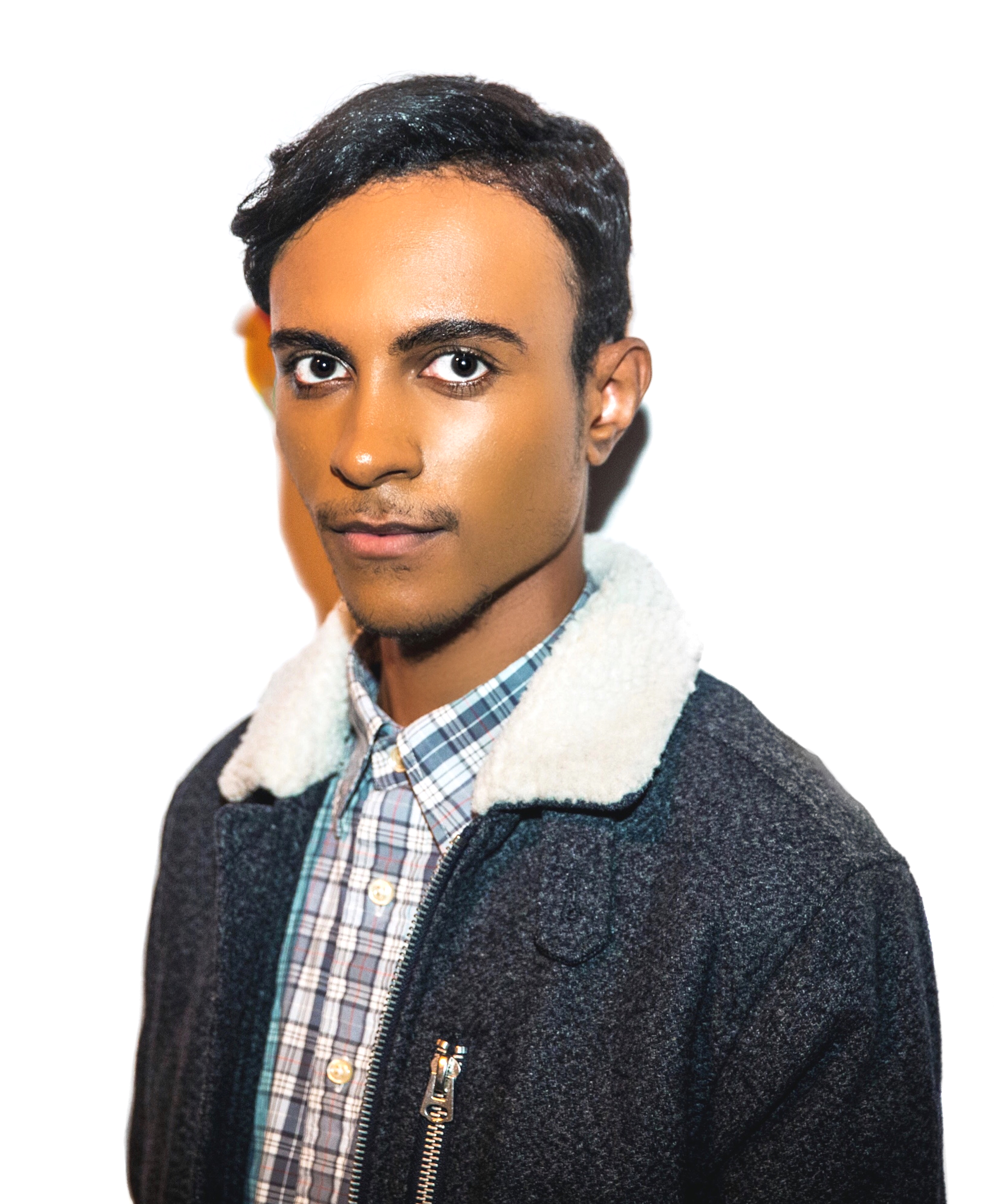 British fashion illustrator Hayden Williams has amassed over a million followers and admirers on Instagram with his glamorous silhouettes of the world's most famous women, including Oprah, Rihanna and Beyoncé. The 24-year old self-taught artist has developed from dedicated hobbyist to big-name projects and commissions through his style and savvy use of social media. We caught up with Williams to discuss his artistic beginnings, social media and his advice to young artists.
How did you develop your unique, instantly recognizable illustration style? I was always very focused on details and because I would sketch so frequently, my own style would start to take shape. I've been drawing since I was 3 years old, so I think me being self-taught also helped my own distinct style come through in the sketches. I have seen such progress in my work from only a few years ago as compared to now. It has been a natural progression.
As a child, I also loved fashion dolls and collected them—and still do. That was another hobby that really inspired me to draw and design. I think my overall love and respect for women and the female silhouette really inspired me growing up and it carried over into my adult life as a career in fashion illustration and design.
When did you realize that your artistic passion could become a lifelong career? It was all very organic. When I initially started sharing my work on social media. I didn't have an agenda, a business plan or anything because it was all very new to me and platforms like Twitter had only just started to take off. I just shared my sketches on my Twitter and Tumblr and people loved it and gravitated towards my work.
My followers grew overtime, particularly on Instagram when I joined in 2012. When I started to get celebrity endorsements, press interest and very established brands contacting me to collaborate, I realized that this was going to be something I could truly focus on. I am very thankful that social media has been available and accessible during my come up. I used it to my advantage and worked really hard to get to this point.
Your work caught the attention of Rihanna in 2010, and she went on to feature your illustration of her as her profile photo on social media. How did that feel? Rihanna was actually the first celebrity to give me recognition. She saw one of my illustrations I created of her in an original design on Twitter and fell in love with it. She followed me and direct messaged me telling me how much she loved the design and since then, she's been following me on both Twitter and Instagram.
That pretty much began the domino effect of superstars that would go on to endorse me and want to collaborate. Literally, the celebrity endorsement list is a never ending now with the likes of pretty much everyone knowing about me and my work.
An interesting story is Kendall Jenner, Hailey Baldwin and Justine Skye all dressed up as my illustration of The Powerpuff Girls that I published in September. They made custom creations to look just like the illustrations and everything. It just shows how much impact my illustrations and designs are making in pop culture.
As a young successful illustrator and designer, what advice can you give to aspiring artists? I am still learning so much every day, but my advice is to be consistent with your craft and strive to be as unique as you possibly can with your vision. If you plan to use social media to showcase your talent, use it productively and don't focus too much on followers. Just do it because you genuinely love what you do, and if others love it, they will support you and you will see organic growth over time.