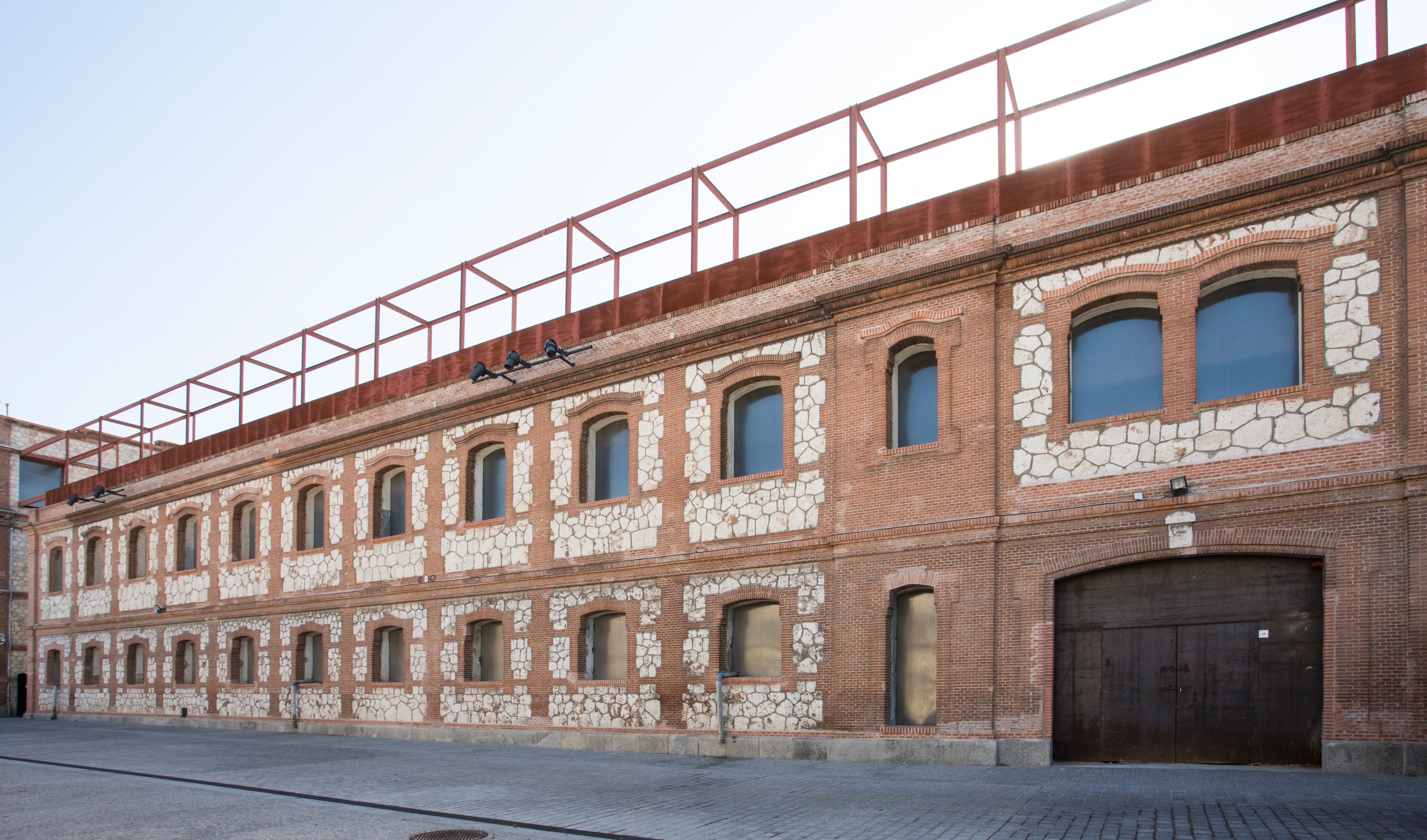 When the Italian collector and museum patron Patrizia Sandretto Re Rebaudengo tells you "It's time for a new adventure," hang on for a wild ride, because she's not into half-measures. For instance, when she first became enthralled with contemporary art some 25 years ago, her passion turned into the Fondazione Sandretto Re Rebaudengo, an institution she established in 1995 in her hometown of Turin, Italy. Over the years, Sandretto Re Rebaudengo has collected more than 1,000 contemporary artworks, traveling across the globe to buy at art fairs, auctions and galleries.
Now she's set her sights on Madrid for another branch of her private museum, slated to open in 2019. She's enlisted one of the world's most prominent designers, British architect David Adjaye, to remake a historic space in Matadero Madrid, a multiple-venue facility in the capital's center.
Sandretto Re Rebaudengo has been thinking about setting up shop in a second location for some time, given the solid footing of the Turin operation. "I went to Lisbon, Berlin, London and so on," says the stylish and effusive collector. "But Madrid! First of all, I love Spain. I spend a lot of my summer life in Spain. I made many friends and am fascinated by the culture—and I speak the language."
Turin, which she calls by its much more mellifluous Italian name, Torino, does not give her quite as much global reach. "Madrid is a great global capital," says Sandretto Re Rebaudengo. "And Torino is an important city, but obviously it is not a capital."
But beyond just international status, Sandretto Re Rebaudengo says she has in mind something similar to the organizers of the current edition of Pacific Standard Time in Los Angeles and the next iteration of SITE Santa Fe: "a bridge for Latin America." The region, formerly neglected by European and American contemporary-art enthusiasts, is today seen as vital and exciting, and curators and collectors are focusing on it. "I believe we can work with artists from Brazil, Argentina, Mexico, Peru and Colombia," she says.
As for why she wanted to work in Adjaye—well, who doesn't? "I love what he did in Washington D.C.," she says, referring to the National Museum of African American History and Culture. She recognized what he does is something so subtle it's "between art and architecture." When they met and sat down, it was a love match. "I saw how he worked, and I really like him as a person," she says.
It's safe to say that Adjaye has his pick of projects these days, but Sandretto Re Rebaudengo's earnestness appealed to the architect. "She's not doing this like it's a job," says Adjaye. "This is why she gets up in the morning. She has a real artist's sensibility, and that's reflected in the architecture she wants."
Not that it's easy to get to the end goal. Like all projects, it has hurdles. "The challenge is, this is an important historic building for Madrid, and it's impossible to do anything to the exterior," Adjaye says of the former slaughterhouse. "Inside, we have more free range, but we need different types of spaces—some sky-lit for large pieces, and others dark and intimate for things like video."
Interestingly, the project dovetails with a trend for the architect. When he was starting out, much of Adjaye's work was adaptive reuse of older buildings; then he became prominent and, as all architects want to do, had the chance to design a lot of structures from the ground up. But now, he says, commissions for adaptive reuse are making a comeback in his practice, a shift he welcomes. "I think it's really great when these buildings, that have such a heritage, become cultural containers," he says.
Client and architect certainly agree on the look they want. "We don't want it to be poncy," says Adjaye, using a Britishism for pretentious. "It's going to be noble and handsome."
Sandretto Re Rebaudengo was born to parents who had a successful plastics company, and she studied economics before working for the family firm for a time.
After marrying and having a son, she went to London in 1992. It turned out to be a life-changing trip. "I visited museums and galleries, but best of all I met artists," she says. "That was the beginning of my story." Visits to the Venice Biennale and Documenta opened up her mind even further.
Sandretto Re Rebaudengo evolved what you'd have to call a small-c catholic taste in art, buying everything from Ragnar Kjartansson to Cindy Sherman. Asked to name the quintessential artists in the collection, she cites one that you might expect—the semi-retired trickster Maurizio Cattelan. "I'm Italian and it's important for me to have an Italian artist of my generation who's so important," she says.
But the other name she cites is the L.A.-based video maestro Doug Aitken. She likes these creators as people, and her fundamentally social nature is part of why she collects the genre she does and not, say, Old Masters. As she puts it, "Contemporary art is the only form of art where you have this fantastic opportunity to meet the artists—to talk with them, to understand what's behind their work, and have a relationship with them."
As busy is she is building her own museums, institutional partnerships are never far from this collector's mind. Sandretto Re Rebaudengo commissioned the quickly emerging Rachel Rose to make a new work that will debut at the Philadelphia Museum of Art in April, and then it will travel to her foundation in Turin. "I really believe that it's so important to work together to put attention on the young generation," she says.
For now, she's considering buying a house in Madrid, given the amount of time she'll be spending there. Her primary motivation is to get art in front of people, and no doubt the next 25 years will be as single-minded as the last. "A collection has to be public," she says. "A collection has to be seen. I want to share it."