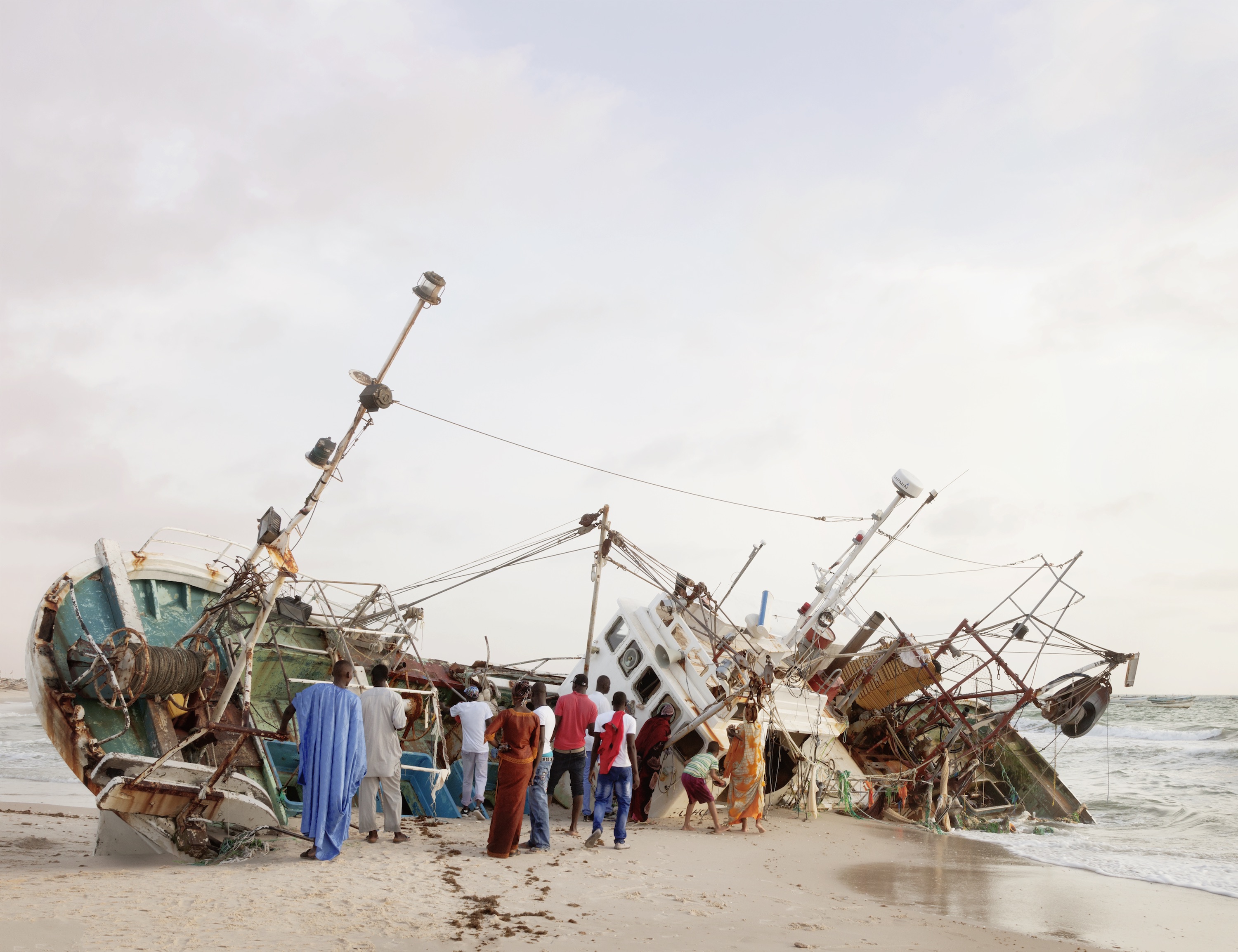 Ten years ago, veteran curator Dan Cameron unveiled his vision for Prospect.1, a contemporary art biennial in New Orleans. For a city not known for visual art and still in post-Katrina recovery, the notion seemed superfluous—but couldn't have been more timely.
"Prospect.1 was an important affirmation that New Orleans was still here," says Miranda Lash, former contemporary art curator at the New Orleans Museum of Art. The project installed work by dozens of artists, including El Anatsui, Nari Ward and Mark Bradford, throughout the city, and invited local artists to participate via satellite locations. Nearly 90,000 people attended. "Prospect.1 helped lead to a renaissance in the New Orleans art scene," Lash says. "And it's still going on today."
Prospect's fourth iteration, which runs from November 18 to February 25, continues the dialogue with a special focus on the city, which also celebrates its tricentennial next year. Organized by Prospect New Orleans and with Artistic Director Trevor Schoonmaker, chief curator of the Nasher Museum of Art at Duke University, the triennial's title—The Lotus in Spite of the Swamp—was inspired by jazz saxophonist Archie Shepp, who compared the music genre to a flower that grows "in spite of the swamp." It's a fitting metaphor for New Orleans' complex history, which spans colonization, slavery, migration, and cross-cultural fertilization.
Schoonmaker selected 73 artists whose work addresses these issues; more than 30 will create work specifically for the exhibition. Kara Walker teamed up with jazz pianist Jason Moran on an installation with a musical component at Algiers Point, a site where slaves were kept before entering New Orleans to be sold. Mark Dion will present an installation called Field station of a melancholy marine biologist, while Derrick Adams's multimedia installation will take place inside a functional streetcar. Other artists include Odili Donald Odita, Hank Willis Thomas, Yoko Ono and Louis Armstrong, whose collages (many of them on boxes of reel-to-reel recording tape) have never been shown in his hometown. To further engage with the city, Prospect.4's venues include 17 sites, including art institutions as well as Crescent Park, the Lafitte Greenway and Perseverance Hall, among others.
"I've always organized shows around everyday life rather than the art world," says Schoonmaker, who sees Prospect's penchant for placing art in non- traditional spaces as both a means for accessibility and an entry point for those intimidated by art. Because the work on view addresses issues people are thinking about already, Prospect.4 aims to connect with locals while unpacking New Orleans' multi-faceted heritage for an international audience.
"One of Trevor's gifts is pulling work that hits the right emotional note," says Lash, who's on Prospect.4's Artistic Director's Council and co-curated an exhibition with Schoonmaker last year. "There's a deliberateness to everything he does."
"A biennial is never going to change a city," says Schoonmaker, "but it can bring to the forefront issues that are central to a place, and facilitate much-needed discussion."