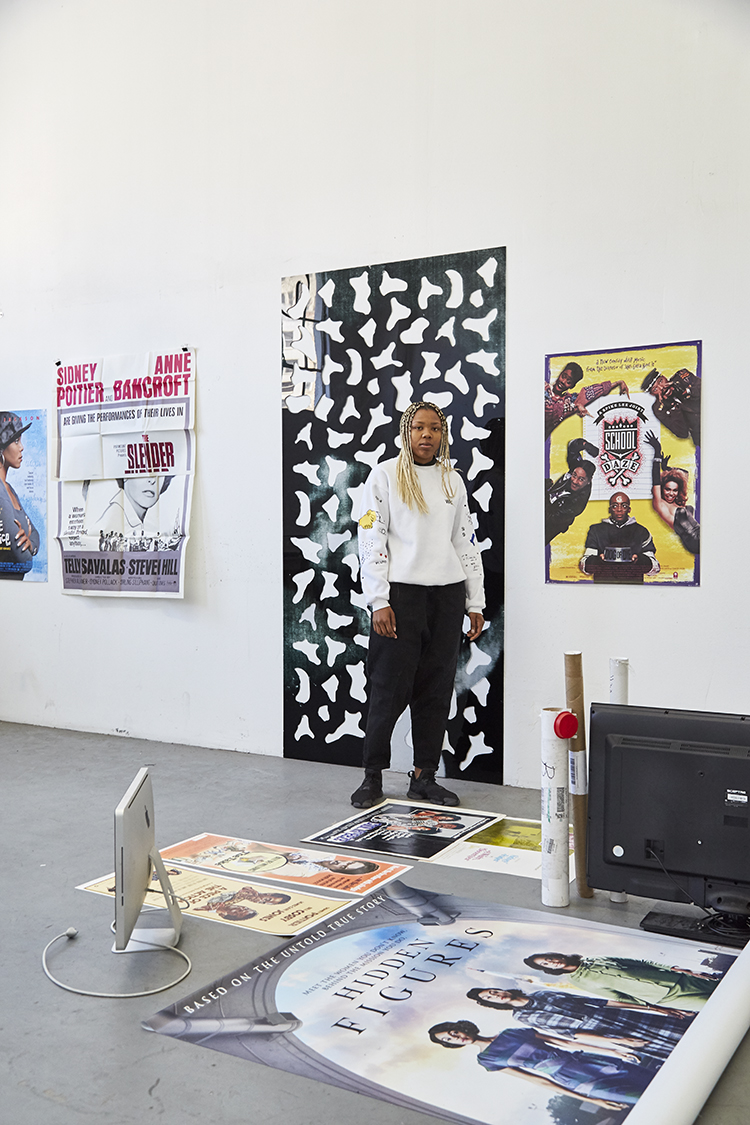 The Los Angeles/Miami connection is strong in Martine Syms and Franklin Sirmans. The latter is the new director of Perez Art Museum Miami, and was formerly a curator at LACMA, while Syms is an L.A.-based artist who has strong ties to Miami through a series of past commissions—one of which was curated by Sirmans—as well as a permanent home for her work at PAMM.
Here, the two reunite for Cultured to discuss publishing, thinking publicly and what gets the artist up in the morning.
What made you want to write a manifesto? I was invited by Rhizome to write about Most Days an audio film I had recently finished and was preparing to release as a 12-inch on Mixed Media Recordings. I started off trying to write an essay but it didn't serve the intentions of the original piece. I wanted a form that embodied the ideas I was working through. I remembered the Mundane Science Fiction Manifesto by Geoff Ryman and the 2004 Class of Clarion West and decide to take on their language. Manifestos are about adopting a position. I liked the severity of the voice and I had fun writing my own version.
Your own practice has questioned the idea of being an artist. What are the possibilities for art in the future? An exhibition is one format for sharing ideas. I'm not interested in working that way exclusively. I'm most excited about making art in the world! This doesn't just mean community art projects, for me it means making a television show, DJing on the radio, publishing books, teaching and so on. I want to think in public.
How did your first Miami project come about? I was invited by P. Scott Cunningham to create a piece for O, Miami, the annual poetry festival. I made an 800-foot poem inspired by a Sam Cooke concert that happened in Overtown [in Miami] in 1963. I spent a lot of time in the HistoryMiami Archives and The Black Archives, and got to interview the legendary songwriter Willie Clarke.
Tell me about how Dominica got started? From 2007-2012, I co-directed a bookshop, project space and publishing imprint called Golden Age. When that ended I decided to continue the publishing arm. I renamed it Dominica and have released 14 titles since I started. Each book has had a very different process, but at the core it's a collaborative project where I'm in service to another artist. Up until recently I did everything—edit, design, printing, shipping, whatever.
Your work has often been propelled by pop culture; who and what inspires you now? Vine (#rip), Tyra Banks, Serena Williams, Maxine Powell, Shonda Rhimes, Girlfriends, Katherine Simone Reynolds, Diamond Stingily, Hannah Black, Juliana Huxtable, the six books I'm currently reading… the list is endless.
When did you know you wanted to be an artist? God, I don't know. I don't know if I want to be an artist. Sometimes it feels like a burden or a compulsion. I like to make shit. There are few things I enjoy more than making something from nothing. It's literally the only reason I get out of bed.