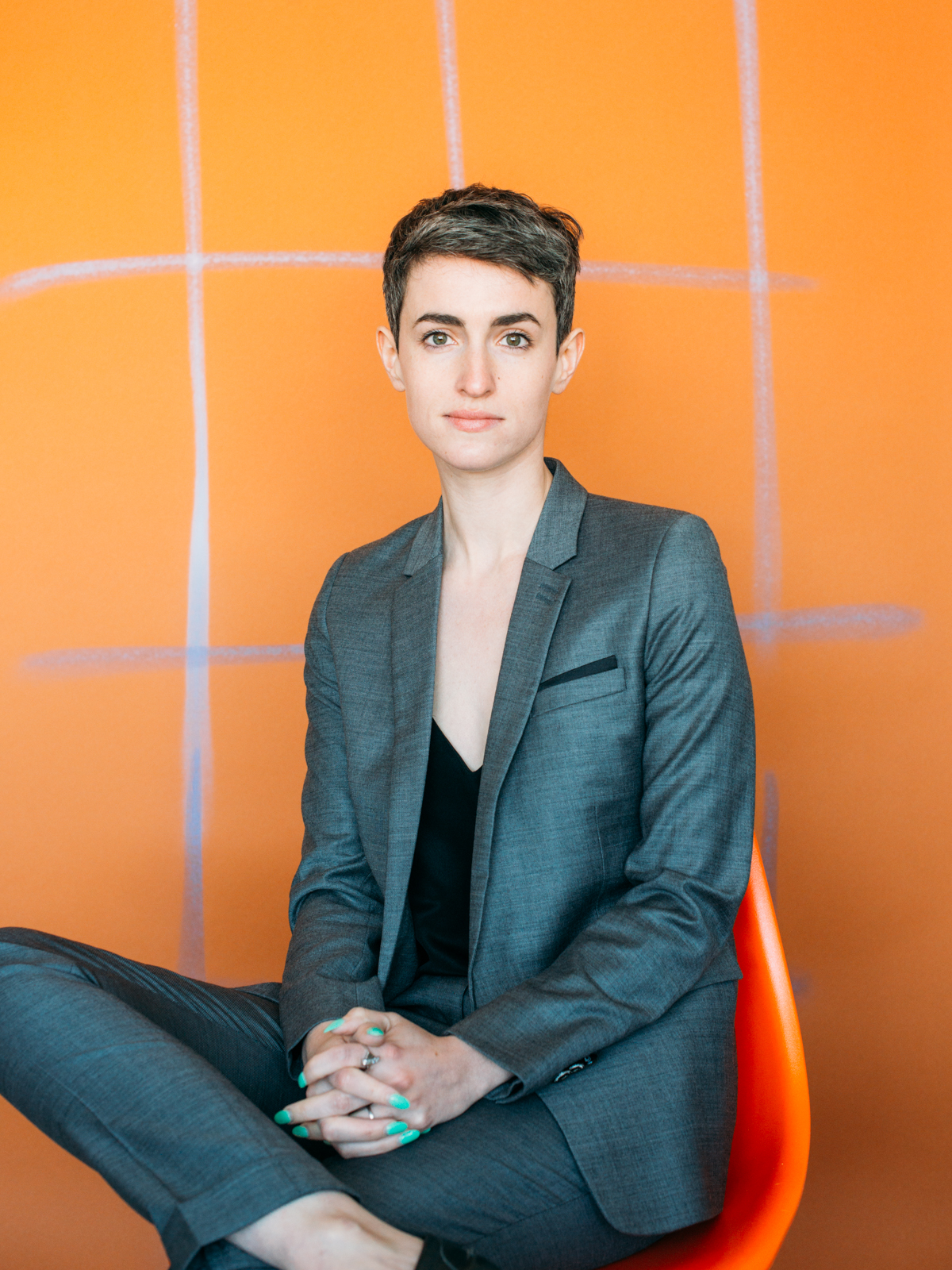 Justine Ludwig describes Dallas, her adopted hometown as "a city in a state of becoming." What she doesn't mention is that as the senior curator of the area's only kunsthalle, she is critical to establishing the identity of this emerging art capital.
When she joined the Dallas Contemporary team three years ago, Ludwig set her sights on addressing the needs and dreams of the enigmatic community she joined. She started by listening.
"The Dallas audience is very unique," Ludwig says. "There is a very high level of visual literacy; it comes in part from the fact that the main shopping mall here, North Park Center, has a world class art collection. It is something people grew up seeing, so you don't have to go into meetings to argue that art has value to their community. They know it inherently." Ludwig responded to the city's savviness in kind by introducing new voices, starting with Anila Quayyum Agha, Nadia Kaabi-Linke and Bani Abidi.
"Walk the Line," Ludwig's 2015 show with Kaabi-Linke invited volunteers to experience fences in a revelatory way. Each participant took turns winding a colorful string the length of the Texas-Mexico border around two columns. The final result was a wall of color. "I read that 43 percent of the Dallas community now identifies as being Hispanic," Ludwig says. "The project was about creating visibility, everyone who walked has a relationship with the project, either with the border itself or their own immigration story. Dallas is a city of transplants, after all."
When distilling the job of a curator, Ludwig explains her role as a translator between the artwork and the community in which it exists. In her own exhibition-making, Ludwig finds clarity by placing the artist first. "I think in curating, primacy should be put on the artist," she says. "I find it disturbing that a lot of conversations around curating today seem to conspicuously leave out the artist. I consider it my job to create a supportive and challenging environment."
Continued commitment is paramount to Ludwig's philosophy and it shows. On April 8, she opened her second show with artist Pia Camil. Their first exhibition, "Skins," at Cincinnati's Contemporary Arts Center in 2015, served as a milestone for both of them. It was Ludwig's last show at CAC where she cut her curatorial teeth and Camil's first U.S. museum show. "Justine is very committed to the work and as a result it's been a very prolific experience," Camil says. "I first started a dialogue about doing a show with her at CAC in 2014 and since then an entire new body of work emerged."
The Dallas Contemporary exhibition will dedicate itself to the breadth of Camil's vision from her ceramic Bust Masks to her hand-dyed curtains based on Mexico City's dilapidated billboards. The extended conversation will help show overarching interests including Camil's fascination with clothing, marketing and the aesthetics of consumer culture.
"Fashion is seen as deeply creative mode of personal expression here, having Pia address that in her practice makes so much sense for Dallas," Ludwig says. "It's a really elegant dialogue with the community."