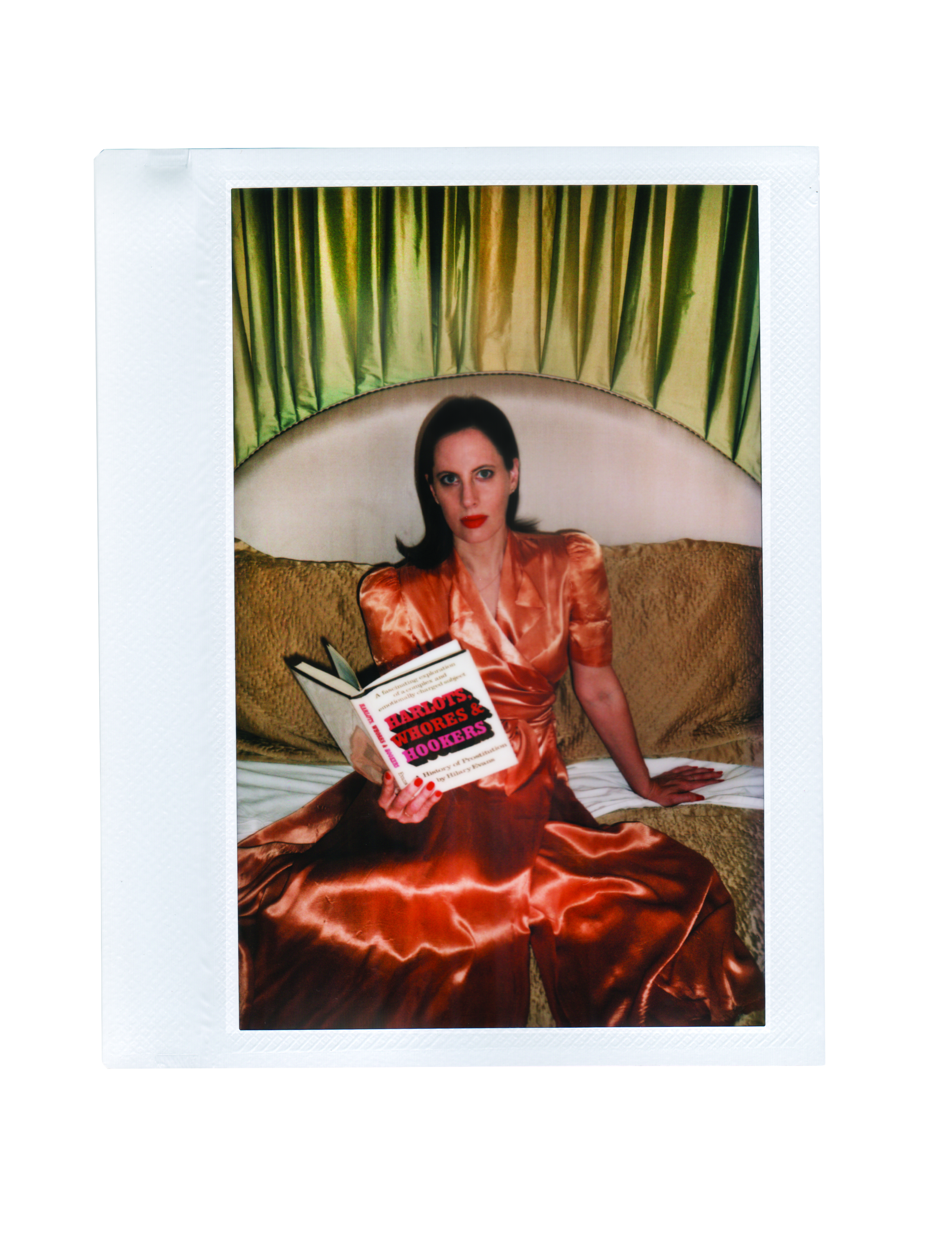 "Ever since I was 13 years old, I wanted to be a holistic Dr. Ruth for a new generation," says author, artist and filmmaker Liz Goldwyn in her film producer's office in Los Angeles. She is discussing her latest project: a podcast about sex, health and consciousness that will launch early in 2017. Her first job, she says, was working in the archives at Santa Monica Planned Parenthood, where fathers would stop in and ask her advice on how to talk to their daughters about sex.
Perhaps her precociousness is why Goldwyn has been creating art and writing about sex for what seems like ages. And it's been impactful in how we think about sex. Along with the rise in popularity of her friend and performer Dita Von Teese, Goldwyn's 2006 book, "Pretty Things: The Last Generation of American Burlesque Queens"—and its accompanying HBO documentary—helped sprout a nationwide curiosity for vintage cabaret striptease.
In 2012, she put together "Madame Goldwyn's Brothel," an installation that took place in a cluster of apartments that William Randolph Hearst built for his mistress, Marion Davies, in the 1920s. The one-night-only show featured a dominatrix room, burlesque performers and a screening room for her film The Painted Lady, starring Jena Malone.
"The concept was that it was 4 or 5 o'clock in the morning, after all the johns had left, so you're really in these women's private space," she tells me about the exhibition, which was sponsored by MAC Cosmetics. "So even if you really could time travel, you would never have been allowed to see this."
And released last year, her latest book, "Sporting Guide: Los Angeles, 1897," is a historical fiction about the late Victorian-era brothel scene in L.A. Following a fictionalized version of a real bordello operator named Pearl Morton, Goldwyn's book is an excellent collection of stories about a pre-Hollywood moment we don't hear much about—when prostitution was legal.
As much as her works have drawn from history, her new endeavor is grounded very much in modern sex notions. Goldwyn says that the podcast is the first step in a larger project: a multi-platform database about sex education—one that is easily accessible, holistic, entertaining and, above all, healing.
"I want to help women awaken that divine goddess within them," she says. "Because we have to lead the way forward, and that is not by putting down men at all. That's by educating and loving men. Men—especially heterosexual men—need so much help, and so much support. Young men don't have anywhere culturally to be emotional or connect with other men."
Goldwyn's ability to be a voice in spiritual sexuality has been developed over years of personal exploration. She may be the most tapped-in artist dealing with sexuality right now, covering its broadest themes and its tiniest niches. She laughs about the ill-fated time she took an ex-boyfriend to the Adult Video News (AVN) Awards in Las Vegas, and mentions a recent trip to London, where she did yoga in dominatrix Betony Vernon's dungeon. Goldwyn also talks endearingly about her studies under Walter Brackelmanns, UCLA coordinator of the Couples and Sex Therapy Training Program, whom Goldwyn met through her friend Nina Hartley, a sex educator and former adult entertainer whom Brackelmanns invited to speak before his class.
"He hasn't published, which is crazy, because he's been teaching for 50 years," Goldwyn says. "He's a revolutionary. He's got pretty radical ideas—or people think they're radical ideas—about sex. He thinks that affairs can be a really positive thing for a marriage, and he's very accepting of the adult industry. That's my take on things, too: I understand why someone who is a bondage mistress may actually be a lot more aware of spirituality than, say, your average 27-year-old who's hooking up on whatever app."
Which, at the end of the day, Goldwyn says, is the purpose of her new project. "Sex, Health, and Consciousness" will be a self-help book that will spin out of this new exploration into advice and advocacy that Goldwyn is planning to release in the near future: a book that, if Goldwyn's past works are an indication, will be a must-have for anyone interested in a well-written, eye-opening take on a subject little understood—or just anyone interested in sex.