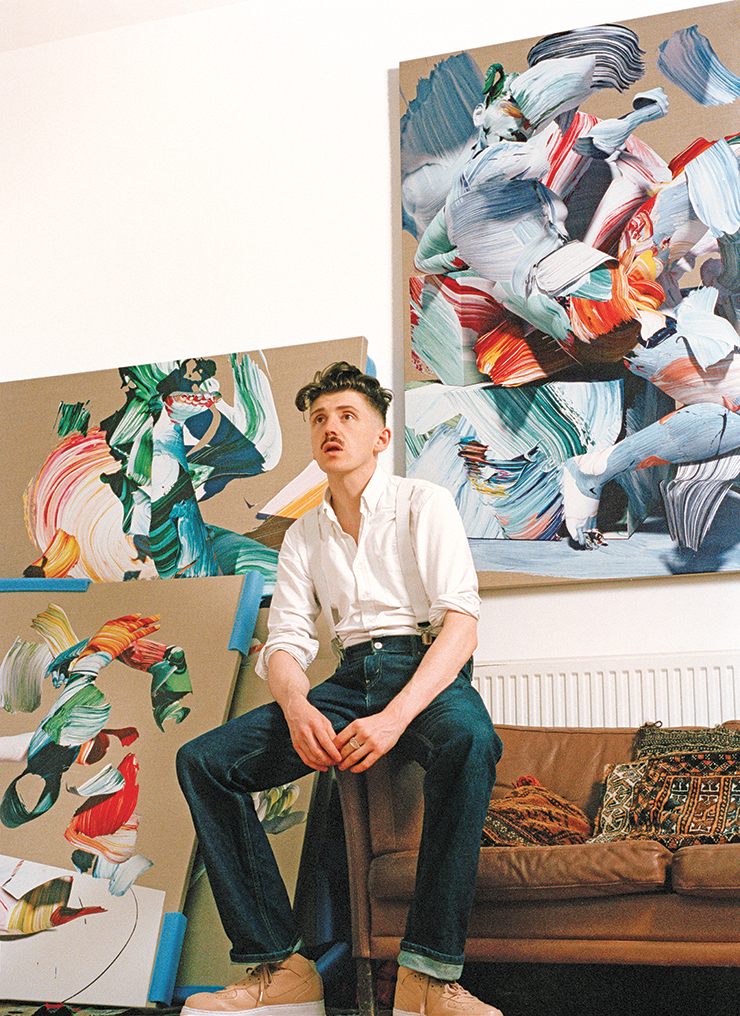 "I feel like I've grown up in public," says the British artist Matthew Stone, who has always grasped the possibilities offered online. Describing himself as "almost an Internet native" (he was born in 1982), Stone developed his own website as a teenager.
By the early 2000s, as part of a South London collective, Stone used MySpace to pull in thousands of people to utopian club nights, claiming to have once included President George W. Bush's niece Lauren amongst its attendees.
Stone is now more sedate than in his Peckham partying days (think e-cigarettes and a gluten-free diet), but is still staying ahead of the curve. In late August he joined forces with the digital creative agency Slap to become one of the first artists to create a custom Snapchat filter to promote the last day of his solo exhibition "Healing With Wounds" at London's Somerset House. Visitors were able to unlock his digital work as an overlay to their own 10-second photo or video for the exhibition's duration through August 29.
The benefits were largely promotional and rather intangible: "The nature of Snapchat is that you don't see everyone who uses it," says Stone. But it seemed to have registered with a millennial audience, eliciting numerous "so rad" and "dope" responses.
Technology plays an important part in Stone's art, too. For his latest series, he hand-painted bright brushstrokes on glass, photographed them and then used three-dimensional modelling programs to create the fixed-yet-floating effects that are so compelling in his works. He is digitally building up what he calls a "library of brushstrokes." It's a technique that is attracting attention on the market. The works from his Somerset House exhibition, including some tougher-to-sell 13-foot pieces, have all found buyers and were priced between $3,000 and $22,000.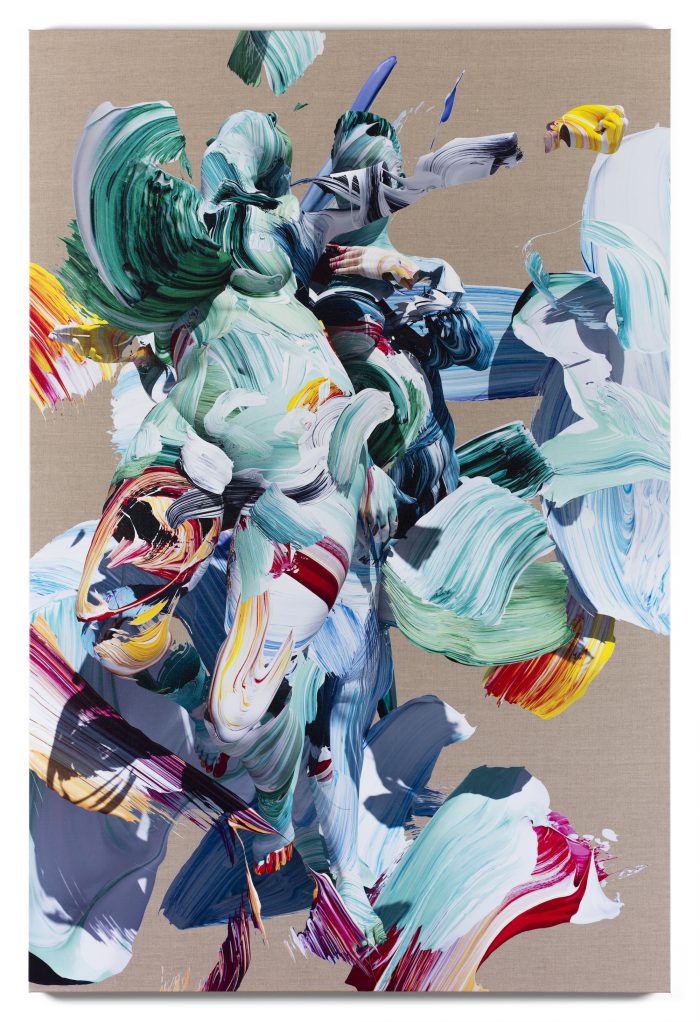 Kathy Grayson, the owner of the New York gallery The Hole (which represents Stone), credits his ability "to make things in real life look as good as they do on a computer screen and in a sophisticated, saturated and engaging way." She says there has been a steep change among buyers. "Matthew now has a broader reach and higher quality of collectors." This year, his work has gone to homes in Asia, the Middle East, Europe and the U.S., she says.
In December, Grayson is bringing a solo booth of works by Stone to the Untitled Art Fair in Miami Beach. The artist also has a solo show planned at Choi & Lager's gallery in Seoul in February.
Stone steers clear of talking about his market, about which he is ambivalent, to say the least. His partying phase may be over, but his utopia persists. "The role of an artist shouldn't be limited to making expensive objects sold to an elite," he says.