In Miami, the Metrorail stands atop giant, Brutalist legs. For its entire history, the area underneath has mostly been a desolate stretch of concrete, dirt paths and busy crosswalks, with sparse patches of grass and trees.
This is going to change, however, with the upcoming addition of The Underline, a 10-mile linear park that will snake from South Miami to Brickell.
James Corner Field Operations, the landscape architecture firm who collaborated on the High Line in New York, has developed the master plan for this major project, which will also serve as a frame for art—a 10-mile green corridor quite the opposite of a white cube. A public art program will kick off in January 2017, curated by Miami-Dade County Art in Public Places, and will include local artists Bhakti Baxter, Naomi Fisher, Nicolas Lobo and Agustina Woodgate.
Baxter, known for his expertise in natural geometries, is creating eight unique sculptural planters that will hold succulents, flowers and other native fauna. "I wanted to figure out a way to honor all the travelers who use the Metrorail, and how to bring life to a dead zone that they encounter every day," says Baxter.
Artist Fisher will create a participatory sculpture that explores contemporary dance—a longtime inspiration for her—and how social media modulates our interaction with the environment. The human-sized sculpture will contain mirrored, anthropomorphically shaped puzzle pieces, with a ballet barre set across them. Lobo will engage the physical body, too: He's creating a mobile exercise station that will serve as a sculpture for self-improvement. With the sculpture—made from the stainless steel handrails used in the Metrorail—Lobo will explore "how the infrastructure of the city can become the basis of your workout and affect the shape your body takes."
The works will not only beautify The Underline, they will also provide methods for, and meditations on, self-improvement. Woodgate will be transmitting her RadioEE.net broadcast, featuring live discussions with Metrorail conductors and city officials, as well as performances and live music, all from a 10-seater bicycle. "I am very much interested in establishing a conversation here about what it takes to design a park around a very aggressive transportation system." Indeed, the four artists will not only turn the area into a space for public art, they will also help drive a dialogue about the 10-year process of building The Underline itself.
We commissioned artists Bhakti Baxter, Naomi Fisher, Nicolas Lobo and Agustina Woodgate to create a limited-edition work that is relevant to their Underline project. Here, in their own words, the artists share their Cultured Commission concepts, which are now available exclusively on Artsy.net/culturedmagazine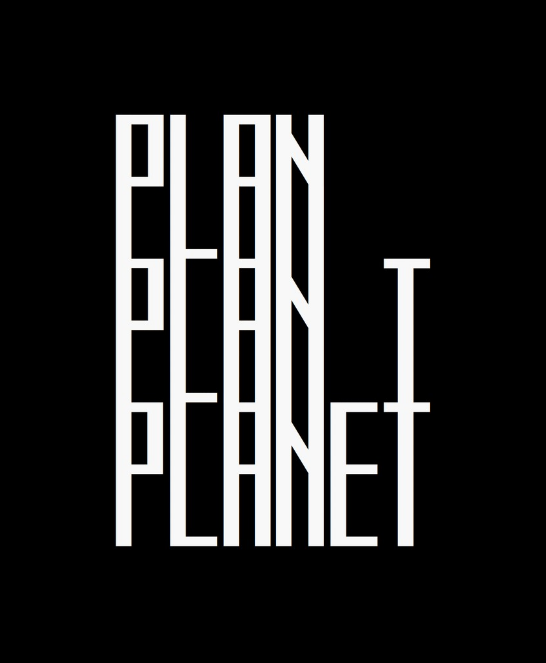 "The nomadic radio station I founded, RadioEE.net, has a strong focus on language. The words on the poster represent the discovery that the word 'planet' has two other words within it; it's a play on the idea of the roots of the word, the etymology of it." — Agustina Woodgate
"I'm going to make ceramic pieces in and around the Metro transit system by taking wet slabs of clay, plopping them down on the Brutalist architectural textures that are present there, and then use an athletic shoe to stamp on them. The two sets of textures, from the shoe and the architecture, create a two-sided bas-relief piece." — Nicolas Lobo
"It's a book that's shut tight by a doorknob. It cancels itself out because, obviously, a doorknob is meant to open things. I looked at my bookshelf and found 'Miami: City of the Future' by T.D. Allman. It's this contradictory thing, in the way that Miami is a contradiction." — Bhakti Baxter
"I'm making limited-edition sculptural charm necklaces out of wax; they're meant to be on a wall, not to be worn. The charms vary to include puzzle pieces, lips, fingers, abstract shapes and words. The edition is dealing with the interactive nature of art: Is it a spell, or a charm, or meant to be worn?"— Naomi Fisher