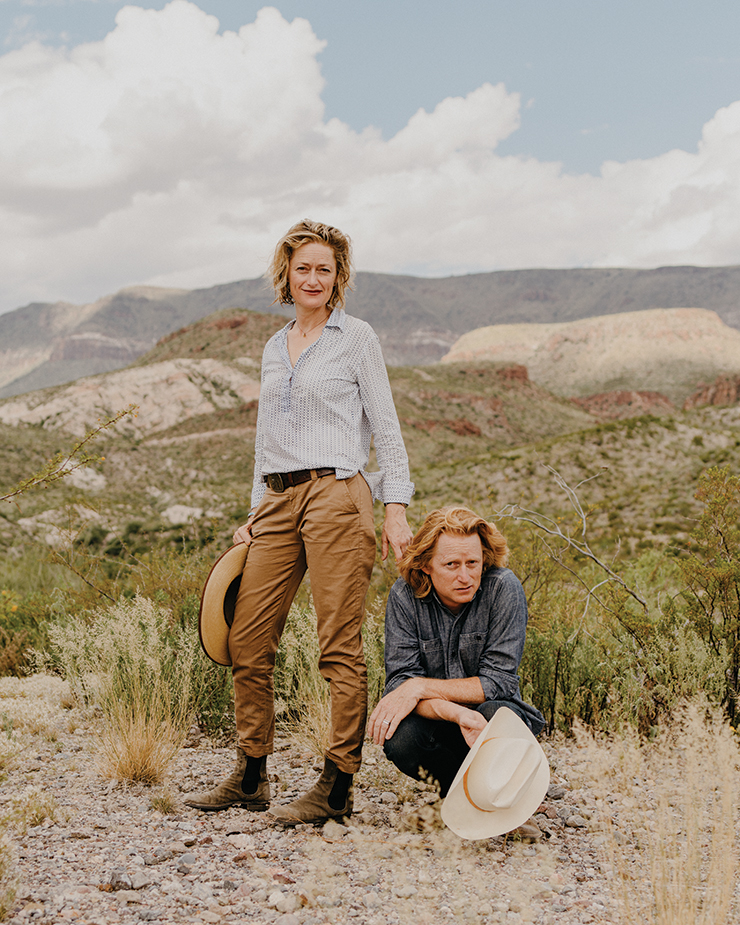 Ever since 101 Spring Street opened for tours three years ago, lovers of Donald Judd continue to enter and visit the artist's former home and studio. Inside the 1870 cast-iron building that Judd bought in 1968, visitors can check out the legendary artist's creations, as well as the works of friends such as Dan Flavin, Frank Stella and Ad Reinhardt. Even serene offices in the basement are dedicated to the Judd Foundation, run by his children, Rainer and Flavin Judd, and their staff.
In March, the Judd Foundation released their first foray into publishing: a reprint edition of "Donald Judd: Complete Writings 1959-1975." Along with David Zwirner Books, they will release "Donald Judd Writings" in November, which features Judd's key essays on art and his philosophy behind 101 Spring Street and the small West Texas town of Marfa that he transformed throughout the 1970s, '80s, and early '90s. The book also features rare texts written during his college days, as well as an incredibly edifying assemblage of notes.
On a call with both Judd progeny, they explained what they hope readers will take away from the more than 1,000-page "Donald Judd Writings," filled with Judd's uniquely blunt and critical takes on institutions and the people who surround artists. "Rosalind Krauss, etc., etc., are just intellectual Rice Krispies," he jotted down in one succinct note, revealing his frustration with the critic who ceaselessly called him a minimalist, when he believed there was no such thing.
"I hope that readers can take in his humor, and how much he shared in his questioning of the world, and how he had an incredibly authoritative—and sometimes audacious—way of having strong opinions, but at the same time, being human," says Rainer.
Flavin agrees that his father's penetrative dedication to the truth is part of the importance of his writings. "Don was interested in an infinite amount of subjects—he just happened to be an artist," he says. "So there are a lot of diverse topics, and the thread that connects them all is a reliance on empirical fact. There are lots of little details, but the main thing is that it all comes from one place."
Rainer hopes readers can understand how Judd's ability to cut to the chase is something that they can take with them. "One of my biggest hopes is that people get out from under this societally imposed fear of speaking out," she says. "There's this strange conservative quality permeating even through so-called cultured people, and we're only here for a short period of time on the planet, and we do need to rock the boat, especially because the boat is sinking really quickly. You might as well rock it—hard."
Beyond "Writings," the Judd Foundation is focusing on gathering information for an update of Judd's catalogue raisonné, and there is also a major retrospective of Judd's work at the Museum of Modern Art next fall, of which Flavin notes the difficulty of working with a museum in the face of Judd's distrust of institutions. "It's like anything else: You just work with what you have," he says. "We have permanent spaces in Marfa and New York. With the temporary shows, you're given a set of circumstances, and you do the best you can."
But first and foremost for the Judd Foundation is caring for the permanence of Judd's life and work, something he planned since his friend Barnett Newman passed away in 1970. "We were definitely told about how sad he was in seeing Newman's paintings split up into different places," says Rainer. "Don believed that there should have been a place where you could go and see many Barney Newman paintings together. That had a lot to do with him thinking about his work."
By 1977, two years after a major retrospective at the National Gallery of Canada, Judd had put together a plan to preserve his works, leading him to form the Judd Foundation. "And that tells you how long ago it was that Don felt the art world was failing his art, and that he personally had to do something about it," explains Flavin. "1977 was a turning point, because he realized that he had to do it himself. He couldn't rely on 'Rice Krispies' to preserve his Sistine Chapel."
Now that the Judd Foundation is chugging along, and Spring Street is open to scheduled tours, both Rainer and Flavin Judd are dedicated to preserving and disseminating the other parts of their father's legacy. "The writings are very important, because you're not going to understand who he was through just the works, because the works are themselves," says Flavin. "In order to understand Don and what he was thinking, you need the writing. There's no other way to do it."