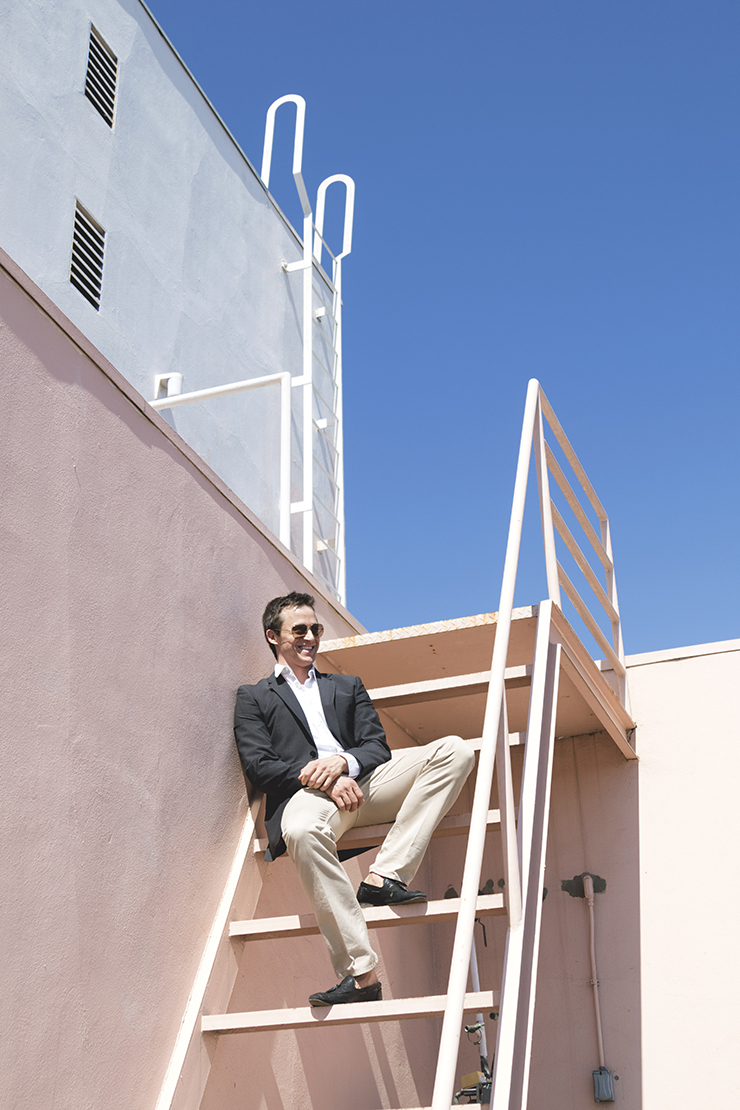 One of L.A.'s most anticipated fall happenings sounds like something Ryan Murphy might dream up for his latest TV screamfest. Call it "American Horror Story: Hospital," in which an abandoned medical center that's slated for demolition will flicker back to life for two months. Visions and dreams and some nightmares will haunt the building, from the maternity and psych wards to the scrub rooms and nurses' stations.
This is no Hollywood production, though, but an ambitious new art show, "The Human Condition" (October 1 to November 30), staged in an eerie venue. The brainchild of Los Angeles art advisor John Wolf, the exhibition will sprawl across multiple floors of what was until recently the 212-bed Los Angeles Metropolitan Medical Center near downtown L.A. The show, which will spotlight figurative art, showcases existing pieces by such artists as Gregory Crewdson, Marlene Dumas and Robert Mapplethorpe alongside new site-specific works by the likes of Max Maslansky (whose pornography-inspired paintings will be on display in a surgical recuperation area) and Mark Verabioff (who'll show, says Wolf, "a work that feels very much like a psychotic breakdown. I want to display it in the psych ward").
Wolf is excited to see how the figures in the artworks resonate with viewers in such a space. "A hospital is where life comes into the world and it's where you exit the world and die," he says. "It's a building that encompasses a range of emotions, a lot of trauma, a lot of pain. I've always been fascinated by abandoned spaces and now that it's empty there's a sense of beauty there."
The hospital closed in 2013, its reputation mangled by financial misdeeds on the part of its parent group. The company went bankrupt following a federal fraud case in which it acknowledged picking up homeless people on L.A.'s Skid Row and billing the government for unnecessary procedures. It was acquired shortly after by realty company CIM Group. Wolf, who oversees CIM's corporate art collection, approached his client about staging the show in the hospital. They said yes and donated use of the space. "The Human Condition" will be the final chapter for the drab utilitarian building with its green awnings before it is redeveloped and largely demolished. "Many of the rooms still contain working medical equipment. There's old paint and carpets and large lights coming down from the ceilings on arms. There's this creepy pediatric room with a mural of little bunny rabbits. It's perfect the way it is. Every artist I've brought in to do a site visit gets super excited about the space, and many of them will have their own room to curate themselves. So many of them are used to showing in white cubes," says Wolf, whose client roster also includes television executive Jeff Gaspin, philanthropist Lea Porter and Vice Media CEO Shane Smith. Wolf's first curatorial foray was a two-person show (Bryan Ricci and Chris Trueman) at L.A.'s Four Six One Nine space last fall. He compares "The Human Condition" to New York's annual Spring/Break Art Show, which recently took over two institutional-looking floors of a post office in Midtown Manhattan.
"I thought it was a subversive idea to have an exhibition in a place like this," says Maslansky of his decision to take part. "You can't even imagine how many personal histories are involved in one hospital. As you can imagine, it's creepy, down to the overgrown palm trees butting up against the windows and blocking out sunlight."
Photos by Gintare Bandinskaite.