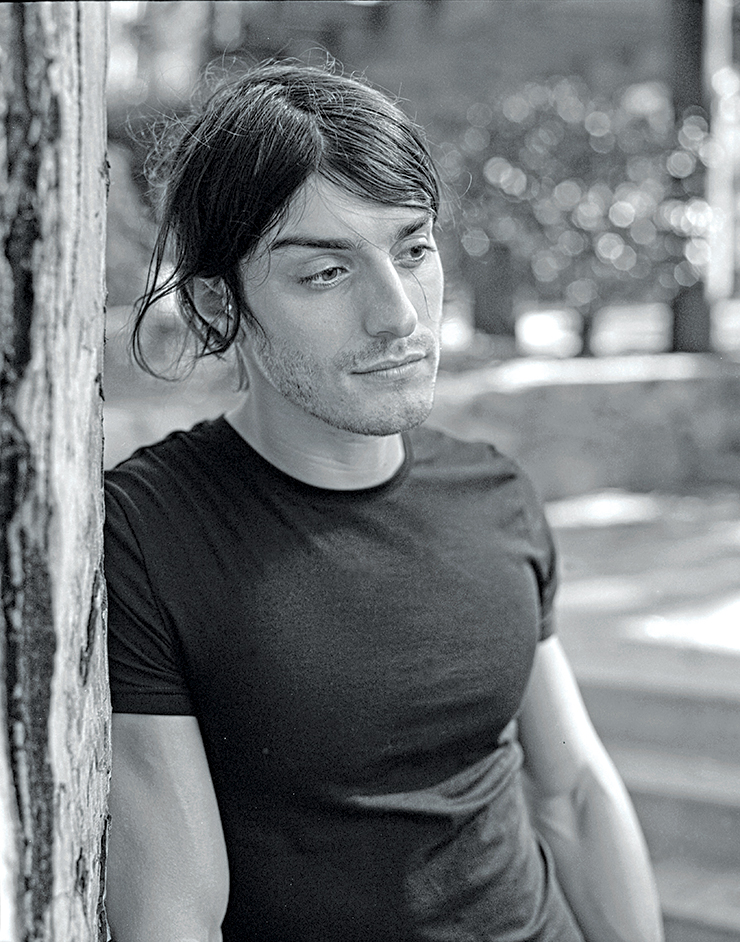 What is contemporary? Artist Nic Courdy says that question is the inspiration behind his video collages—digital cutouts that mix sounds he finds online in the public domain with classical figures appropriated from Old Masters like the 19th-century French painter Jean-Léon Gérôme.
"I wanted to create something more contemporary than just copying the Old Masters or expanding on that through paint, and so that's when I started working digitally" to "mix in other elements that aren't just classical," says the 26-year-old. The varied references found in the work give it what Courdy describes as a "compilation aesthetic." Currently an artist in residence at the Utah Museum of Contemporary Art, he explains, "It's not appropriation—it's compiling a number of appropriated images to produce a new narrative."
Courdy's collages use an assemblage of video, sound effects and classical music and figures—all found through public image databases and peer-to-peer sharing sites—to create what the artist calls "clichéd" narratives about love. "I've always been interested in thinking about different relationship standpoints and the different experiences that you have within those relationships," says Courdy. "That's something that cinema and art history itself have always explored. And one of the larger reasons I use this imagery is I am also interested in the exploration of Internet culture and the public domain."
In Fever Dream Girl, Courdy constructs a scene of fantastical female nudes on a cold winter night, with video of a royal court dancing inside a picture frame as a fire blares to the soundtrack of a narrator reciting a line—"Dreaming dreams no mortal ever dared to dream before"—from Edgar Allan Poe's "The Raven." The distinctly classical yet contemporary feel of the videos continues in works like Blindside, where a woman in a scene taken from a black-and-white film says, "I don't love you anymore," as gunshots ring out over classical Greek sculpture.
By engaging in a process that allows his collages to "regurgitate this aesthetic from our classical past," Courdy is seeking to cheekily tie in images from history, while broadening what the idea of contemporary art can be. "It's a word that's thrown around a lot," he says. "If something is contemporary it has high praise in the art world. When did that start determining that a work was good?"