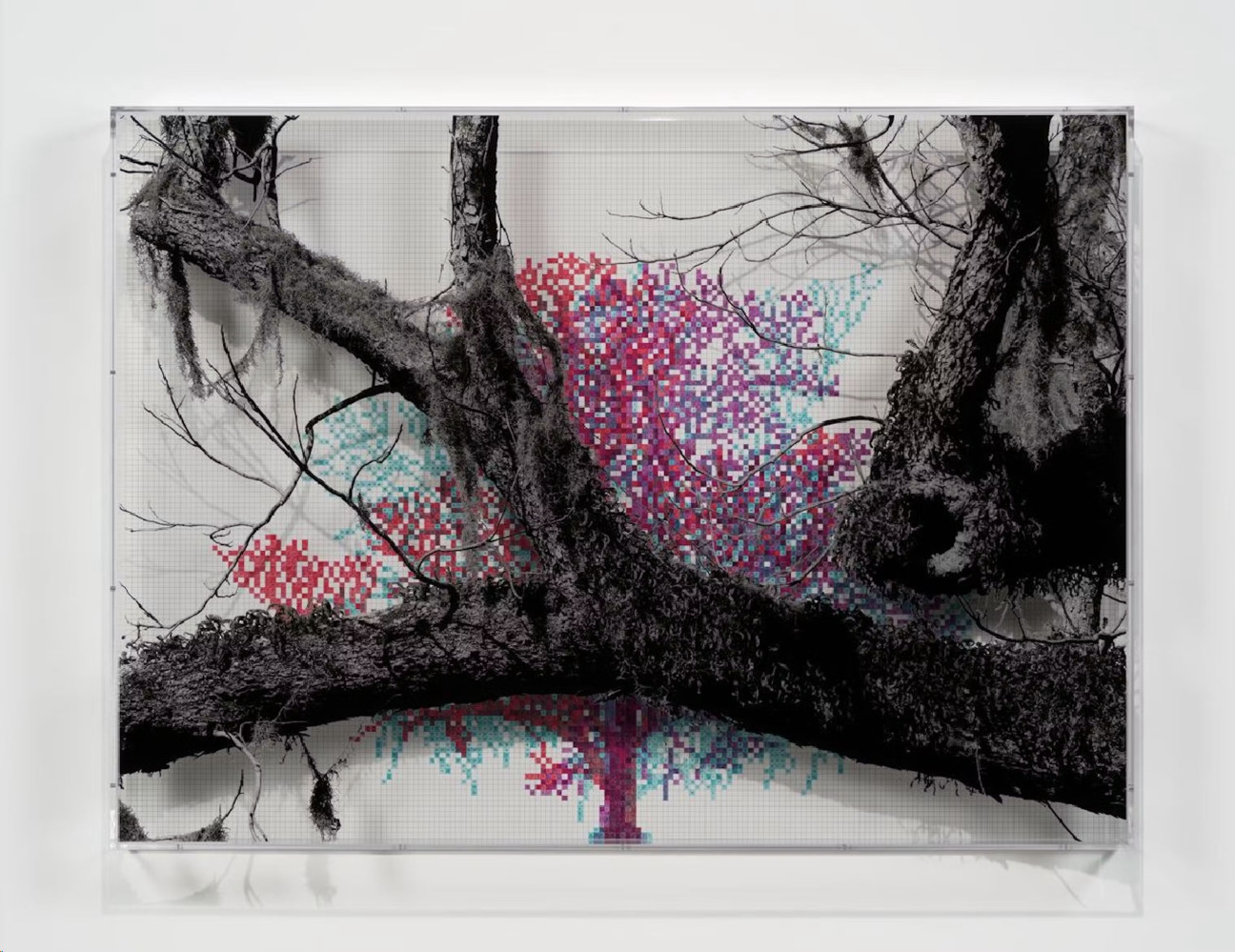 Welcome to This Week in Culture, a weekly agenda of show openings and events in major cities across the globe. From galleries to institutions and one-of-a-kind happenings, our ongoing survey highlights the best of contemporary culture, for those willing to make the journey.
Miami
"Charles Gaines: 1992-2023"
Where: Institute of Contemporary Art, Miami
When: November 16, 2023 - March 17, 2024
Why It's Worth a Look: For the first time, the Institute of Contemporary Art in Miami is bringing together a comprehensive survey of more than 70 works by conceptual artist Charles Gaines. The artist integrates materials like electronics, sound, wood, acrylic, and photography; and written work by Franz Kafka, Frantz Fanon, and the Black Panthers's manifesto into his work, converting these documents into various sign, numerical, and musical notations.
Know Before You Go: Gaines has recreated two of his major works specifically for the show at ICA Miami. One of these is Greenhouse, 2003-2023, a colossal structure that simulates global atmospheric temperature changes recorded from the 15th century to the present, which Gaines is reviving for the first time in two decades. The other is Falling Rock, 2000-2023, in which a 65-pound block of granite drops abruptly at unexpected times, creating a different experience for each group of viewers.
New York
"Marta Minujín: Arte! Arte! Arte!"
Where: The Jewish Museum
When: November 17, 2023 - March 31, 2024
Why It's Worth a Look: The Jewish Museum will showcase the United States's first comprehensive exploration of Argentinian conceptual and performance artist Marta Minujín's six-decade career, including nearly 100 works from her archives. Spanning Minujín's time living in Buenos Aires, Paris, New York, and Washington DC, the exhibition traces rarely seen vintage photographs, film footage, and other documentation of her installations and monumental public works, along with soft mattress sculptures, bright fluorescent paintings, and psychedelic drawings.
Know Before You Go: Minujín developed a reputation for her rebellious and humorous performance art that placed participants in abnormal circumstances meant to "intensify the experience." For example, in her piece, La Destrucción, or The Destruction, 1963, she and other artists set her sculptures on fire in an empty lot.
"Island Life" by Alvaro Barrington
Where: Nicola Vassell
When: November 9 - December 21, 2023
Why It's Worth a Look: London- and New York-based artist Alvaro Barrington was born in Venezuela to Grenadian and Haitian parents. His work references this personal and cultural history. Titled after Grace Jones's album, Island Life, Barrington's current exhibition at Nicola Vassell reflects on his time spent in the Caribbean. In these works, he finds himself coming back to the hibiscus flower as a metaphor for intimacy and migration, depicting its petals against spray-painted canvases, each piece resembling the sign paintings commonly seen on Caribbean beaches.
Know Before You Go: Barrington is known to infuse his works with subtle references. In his "We be Jammin" painting series, made on Trinidad Carnival-inspired steel drums, he alludes to the "We be Jammin" souvenir t-shirts his parents would buy on their yearly trips.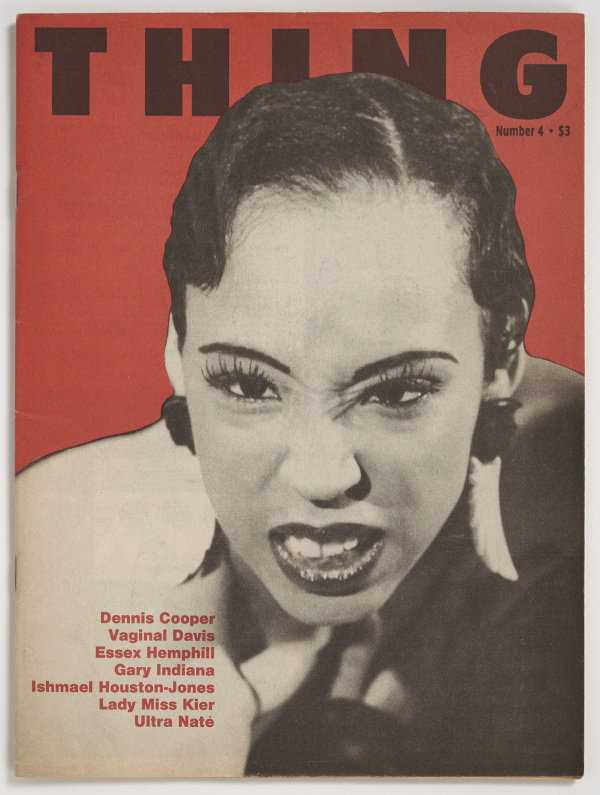 "Copy Machine Manifestos: Artists Who Make Zines"
Where: Brooklyn Museum
When: November 17, 2023 - March 31, 2024
Why It's Worth a Look: "Copy Machine Manifestos" demonstrates the work of nearly 100 artists, showcasing 1000 zines and their intersection with other artistic mediums including collage, film, painting, performance, and video. Zines are mini self-published booklets—short for magazines or "fanzines"—that regularly travel outside of mainstream culture, delving into topics like punk style, queer art, and feminist movements. The Brooklyn Museum show is the first exhibition to honor the last 50 years of zine-making history in North America.
Know Before You Go: The exhibition will be accompanied by a publication surveying over 800 images of artist-made zines and other works, co-published with Phaidon Press, which includes biographies of influential artists and specially commissioned essays by scholars like Julia Bryan-Wilson and Tavia Nyong'o.
"Cirica" by Lola Montes
Where: Vito Schnabel
When: November 16, 2023 - January 20, 2024
Why It's Worth a Look: As an American artist living in Europe, Lola Montes builds on traditional influences from classical history, literature, and Old World mythologies, using clay as her dominant medium. She will be debuting her new ceramic-based paintings and sculptures in New York, built on her own research and collaboration with local artisans in Sicily—her home since 2018. "When European artists came to America they were trying to forget the past. There is a plethora of imagery that is very much alive in all art, and it is ancient art that brings me into this present moment," Montes said in a recent statement.
Know Before You Go: The exhibition title "Cirica" comes from Italy's Cirica peninsula, a spot where fishermen collect ancient fragments of Roman and Greek ceramics from the ocean water. In Greek mythology, the place is also known as the home of Circe, the daughter of the sun god Helios, who carries the supernatural power to transform humans into other beings in order to reveal their true nature.
"Score" by Derek Fordjour
Where: Petzel
When: November 10 - December 22, 2023
Why It's Worth a Look: Spanning three rooms on the ground floor of Petzel's Chelsea location, New York-based artist Derek Fordjour displays his latest exhibition of new works, which spans painting, sculpture, and theatrical performance. Contrasting the aesthetic of luxury and fame, the dark basement-like level reveals actors performing monotonous labor tasks, representative of the greuling injustices of capitalism.
Know Before You Go: A significant part of "Score" involves Fordjour's recent collaborative ensemble piece, Arena, performed twice daily in the West Gallery. The performance, touching upon themes of labor, history, power, and race, is created in collaboration with choreographer Sidra Bell, and incorporates live music from singer Hannah Mayree of The Black Banjo Reclamation Project, as well as five dancers moving across a dirt-packed floor.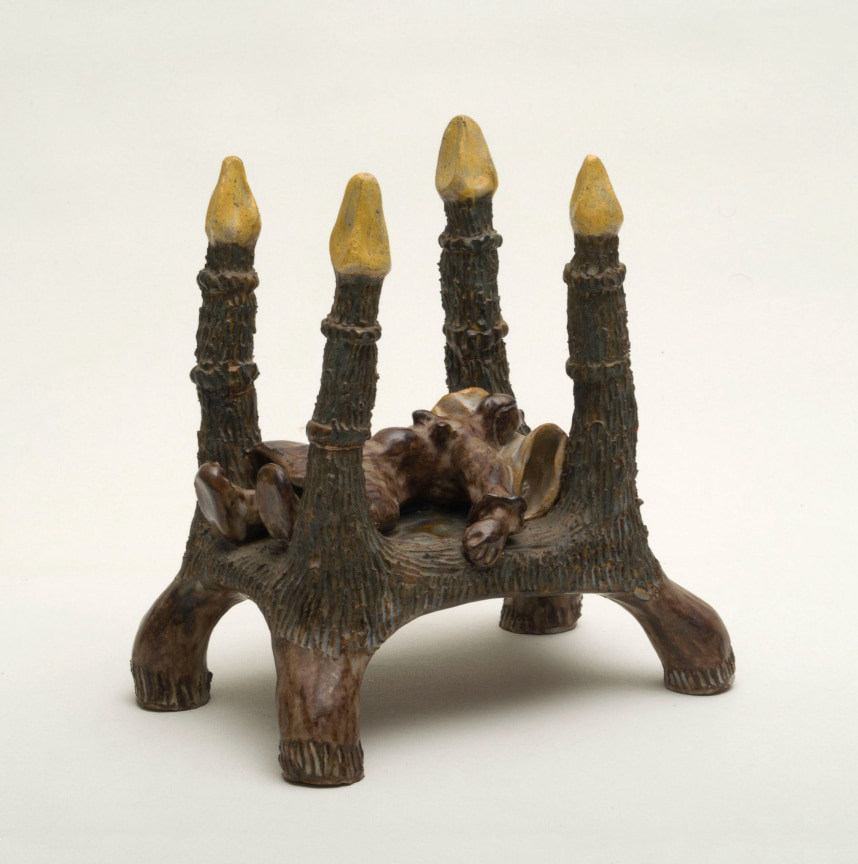 "Tecla Tofano: This Body of Mine"
Where: James Cohan
When: November 9 - December 22, 2023
Why It's Worth a Look: James Cohan presents a radical survey of progressive Latin American feminist and artist Teca Tofano. Named after a phrase from Tofano's poetry book, Epílogos, 1987, "This Body of Mine" highlights the artist's musings spanning across ceramics, drawings from her "Evas al desnudo," or "Naked Eyes," series, 1972, and texts, all expressing her urgency to communicate taboo, unspoken issues surrounding femininity.
Know Before You Go: Born in Italy and later moving to Venezuela, where she lived for over 40 years, Tofano's work responds to the extremist sociopolitical climate she experienced in Venezuela in the mid-to-late 20th century, bringing in left-leaning activist views, social commentary, and depictions of the female body that counteract male chauvinism.
London
"Balance Fountain" by Nari Ward
Where: Lehmann Maupin
When: November 15, 2023 - January 6, 2024
Why It's Worth a Look: New York-based artist Nari Ward showcases his first solo exhibition in London, which includes a series of new copper panel works, sculptures, and large-scale floor installations, each made up of new and found spiritual objects, such as prayer beads and silver shade cloths, relating to various ceremonial, ritual, and devotional practices. Ward's use of copper in his work stems from the culturally perceived energetic, medicinal, and healing properties of the material. He invites participants to engage in ceremonial gatherings with his works "Balance Fountain" and "Groundin' Visible," exploring communal meditation.
Know Before You Go: Ward is well-known for his wall sculptures, made from found materials that the artist collected in Harlem. Juxtaposing these materials, both literally and metaphorically, by situating them within new contexts, he confronts issues surrounding race, migration, and democracy.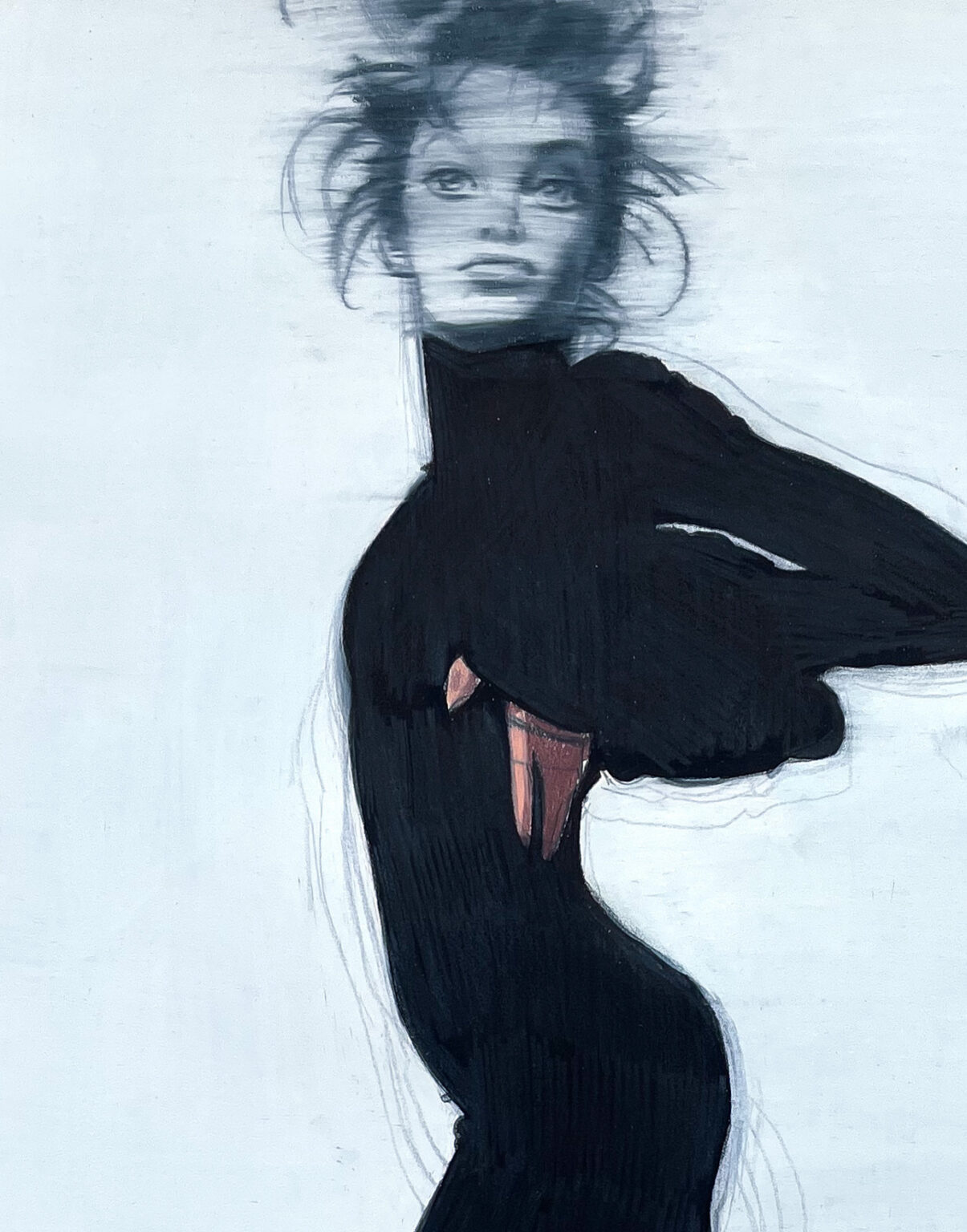 Los Angeles
"Issues" by Hannah Taurins
Where: Château Shatto
When: November 11 - January 20, 2024
Why It's Worth a Look: Titled after the periodicals of a fashion magazine, Hannah Taurins's "Issues" takes inspiration from the sensuality of fashion photography and a time when desire was a ubiquitous object of focus for commerce and advertising. She uses archival images, and begins her process by sketching at scale, preserving certain elements while reshaping others.
Know Before You Go: Taurins's painted photographs use the mediums of watercolor, gouache, colored pencils, and marker along with partial Gaussian blur, depicting fabrics as pliable and resembling lens work, as well as analog photochemical processes.
"Desire, Knowledge, and Hope (with Smog)"
Where: The Broad
When: November 18, 2023 - April 7, 2024
Why It's Worth a Look: Exploring Los Angeles as a city in constant flux and disorder, "Desire, Knowledge, and Hope (with Smog)" draws from The Broad's collection, compiling over 60 artworks by Los Angeles-based artists, including Catherine Opie, Doug Aitken, and Mike Kelley. Originally slated to open in the spring of 2020, the pandemic halted the project, which is just reemerging now with an even more expansive lens. It spans works from 1969 to the present: both abstract and realistic-looking paintings, photographs, and sculptures.
Know Before You Go: The title of the show was inspired by American artist John Baldessari's large-scale work Buildings=Guns=People: Desire, Knowledge, and Hope (with Smog), 1985, which, similar to themes displayed in pieces by artists like Ed Ruscha, Mark Bradford, and Patrick Martinez, contrasts the glamorized expectations of Los Angeles's sun, beaches, and Hollywood with the gritty reality of its smog-filled skies.