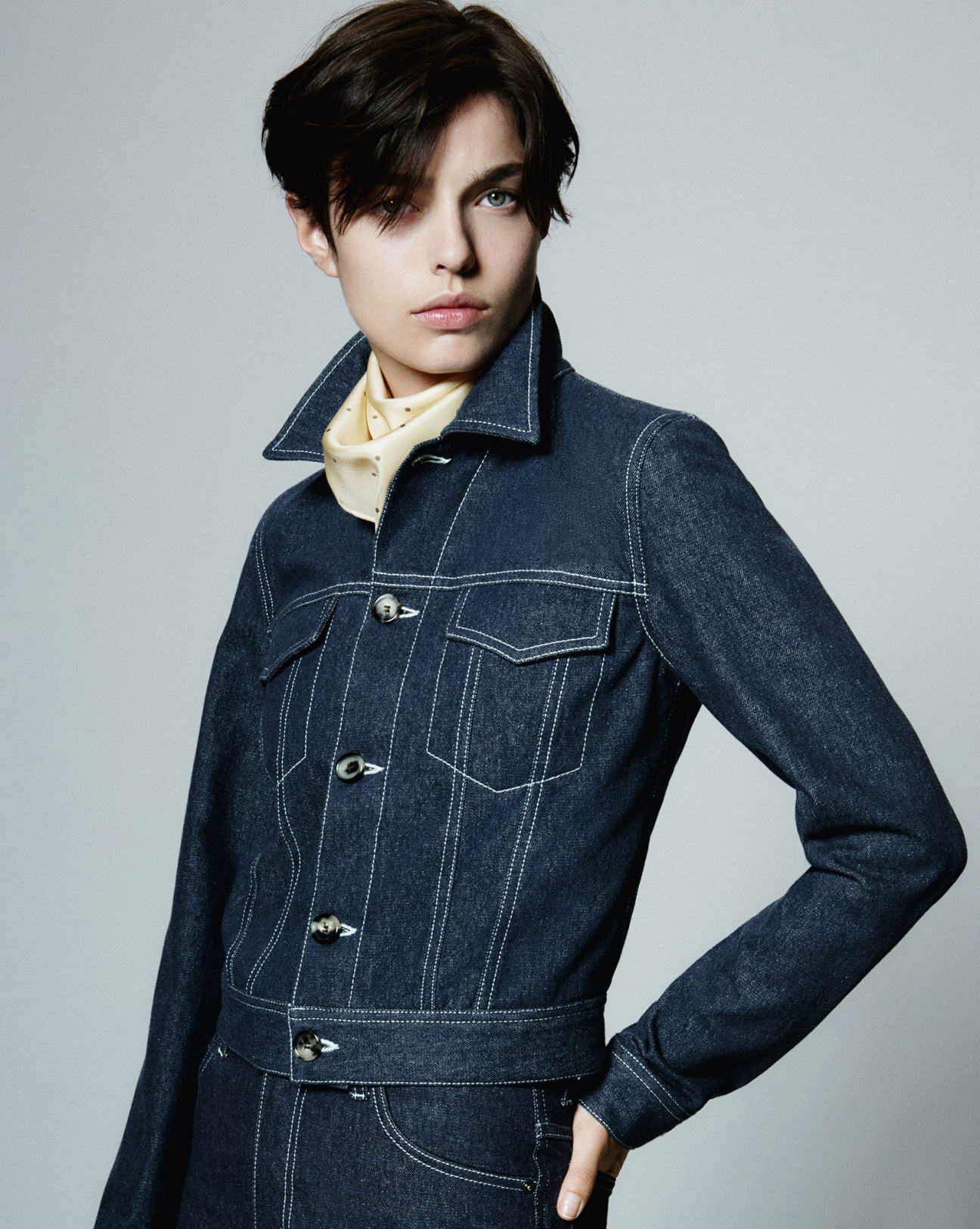 Harmony, balance, and simplicity were the themes of choice for Loro Piana's Spring/Summer 2024 collection, presented across a series of activations at Milan Fashion Week. For inspiration, the Italian brand looked to Japan. Subtle crossbody button closures and slouching silhouettes point to the references adopted by the team for this seasonal offering. Cherry blossom patterns collarless jackets abound. Like its home country of Italy, the brand nods to Japan's reputation for elevated craftsmanship, here prioritizing high-quality materials and streamlined design.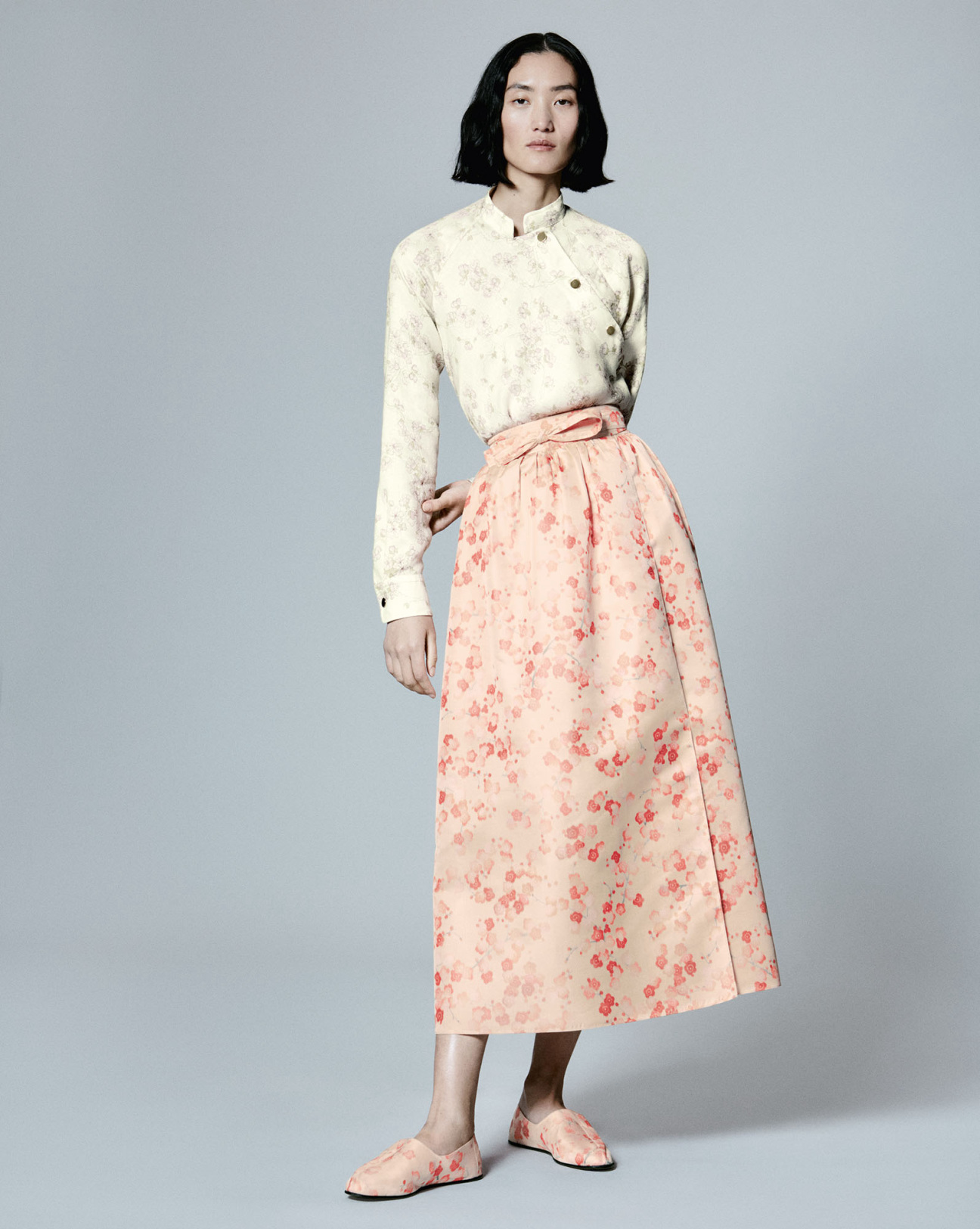 Central to Loro Piana's approach is the Japanese philosophical concept of "ma," emphasizing the necessity of space for life to breathe and grow. Each piece is crafted to allow unrestricted movement, with garments that embrace a loose, flowing, lightweight quality while incorporating artful layering and draping techniques.
Colors remain consistent across men's and women's styles, transitioning from a subtle bamboo shade into a muted palette of blues, greys, greens, and the occasional splash of red. Knitwear, linen, and silk take center stage alongside recycled cashmere blends that embody Loro Piana's commitment to sustainable manufacturing. The brand also takes the opportunity to introduce a new fabric, Denim Silk, a harmonious blend of 60 percent denim and 40 percent silk that results in a natural softness and subtle sheen.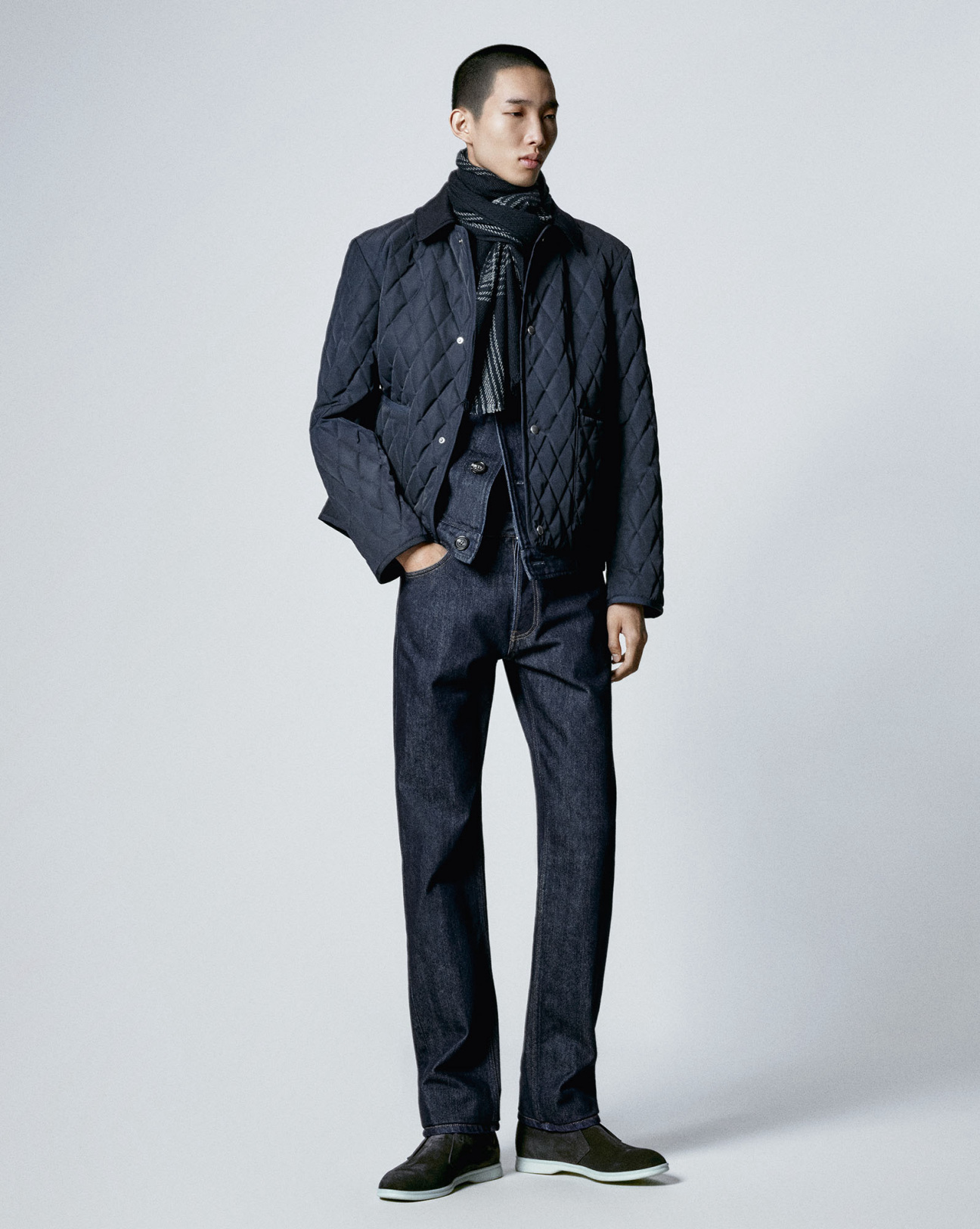 A highlight of the line is the introduction of the Loom bag, a double-handled tote available in an array of leathers and one canvas textile, named for its likeness to fabric draped across the body of a loom. The classic Ghiera crossbody bag is also offered in new sizes, and the Extra Bag is in a spectrum of fresh hue, the detailing of which have inspired a first collection of jewelry, combining metal and leather in bracelets and necklaces. Evidently, the brand's admiration of Japanese design principles has allowed for a marriage of traditional sophistication with contemporary edge.